THE QATSPY® Quapaw Aviation Tactical Style & Performance Yarak Outfitters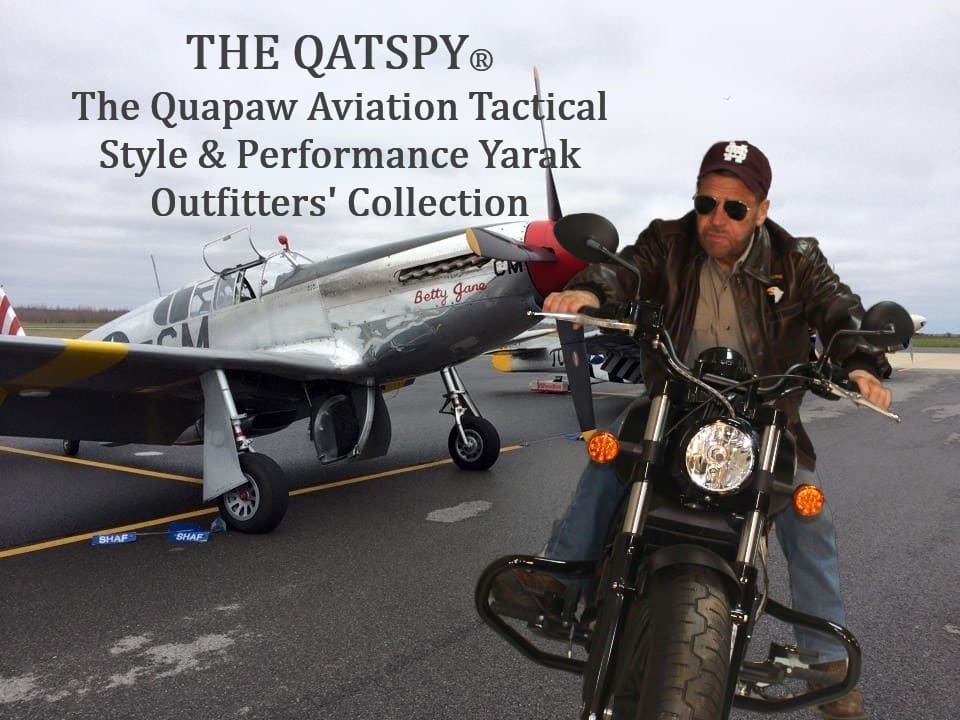 QUAPAW Aviation & Nostalgic Sports, Style & Fashion– Offering the Classic US WINGS® Leather Aviation Sports Jacket for Your Week and Weekend
Also included is The TOP GUN 2 CWU-45P Nylon Flight Jacket like the one Maverick (Tom Cruise) will be wearing. This movie is scheduled to be release on 27May2022. This also includes the Trailer of the TOP GUN 2 Movie below. We been waiting for two years for this to enjoy continuation of the 1986 TOP GUN 1.
One of the most classic sports jackets of all time is the Authentic A-2 Leather Flight Jacket that served as the basis for the Indiana Jones Leather Jacket that appeared in the Indiana Jones Movies. Both of these leather jackets and the G-1 Flying Tiger Leather Jacket and are part of our Quapaw Aviation Outfitters' Collection that offer that nostalgic sporty look for both men and women alike for your work or for a leisure relaxing weekend.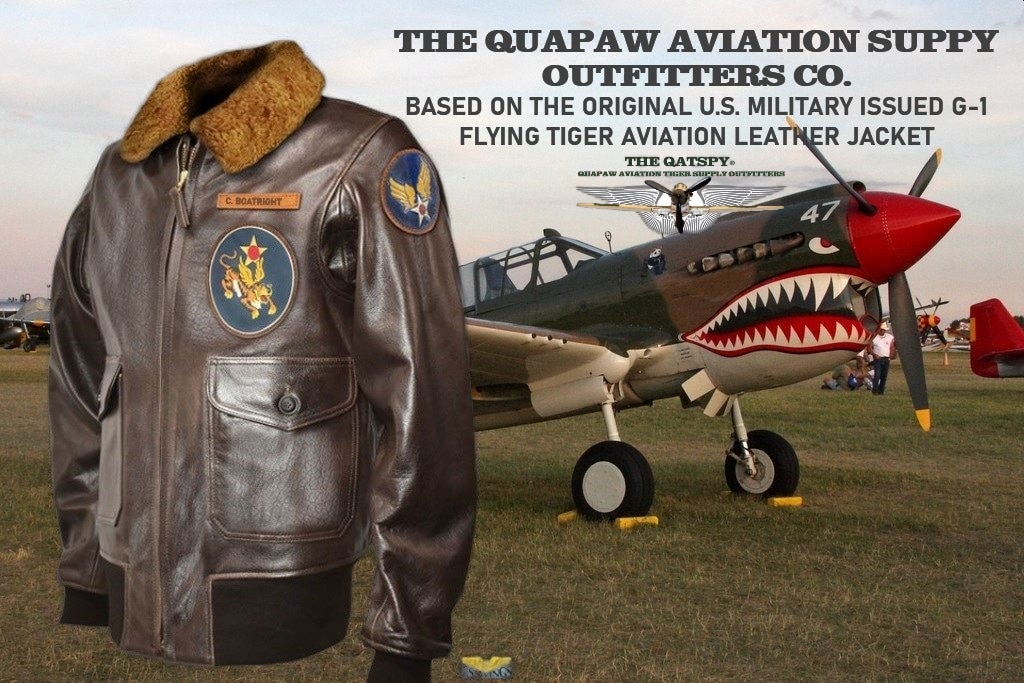 We offer both the men's and women's version of the A-2 Leather Flight Jacket along with the unisex Indiana Jones Leather Jacket where both have appeared in movies along with our G-1 Leather Jacket. The A-2 and the Indiana Jones Leather Jackets offer you that distinctive look and feel with either khakis or blue jeans and still be comfortable and confident.
You don't have to be concerned if the A-2 or the Indiana Jones Cape Buffalo Leather Jackets will hold their style and form even under the most challenging of conditions. These Jackets were flight tested during flying missions during WWII and on the set of Indiana Jones movies. We are supplying the U.S. Military both the A-2 and G-1 Leather Flight Jackets. While they are classics, they are durable enough that I even wear my A-2 Leather Flight Jacket while riding my INDIAN Scout Bobber Motorcycle and flying.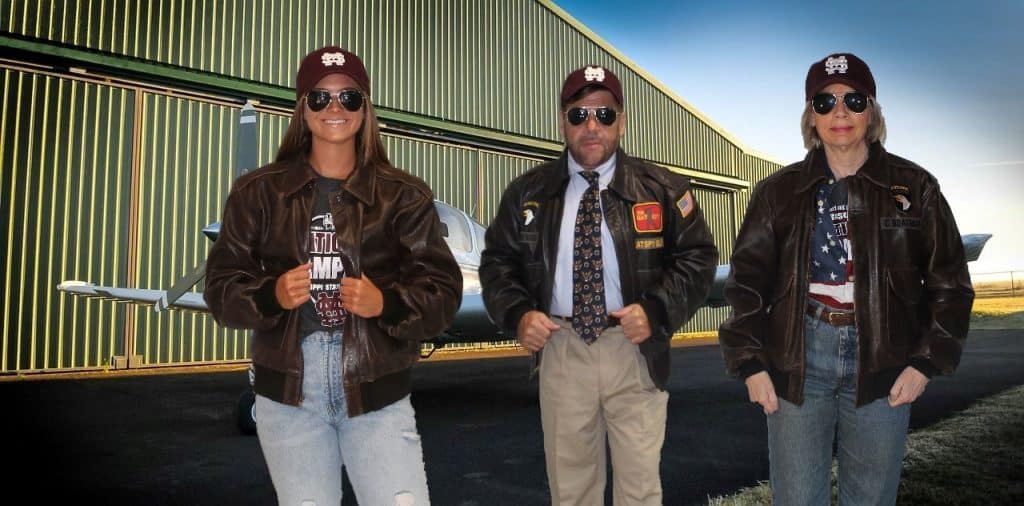 My A-2 Cape Buffalo Leather Flight Jacket is the truest sense of what a Sports Jacket should be that doesn't need dry cleaning. I have long since mothballed my cloth sports jackets and prefer to wear my A-2 Flight Jacket for business travel or over a weekend attending sporting events. The A-2 and Indiana Jones Cape Buffalo Leather Jackets offer that nostalgic comfortable look with that stylish performance and fashion that catches attention whatever your day's activities take you ■
Please visit my Online Store for more information and to purchase your: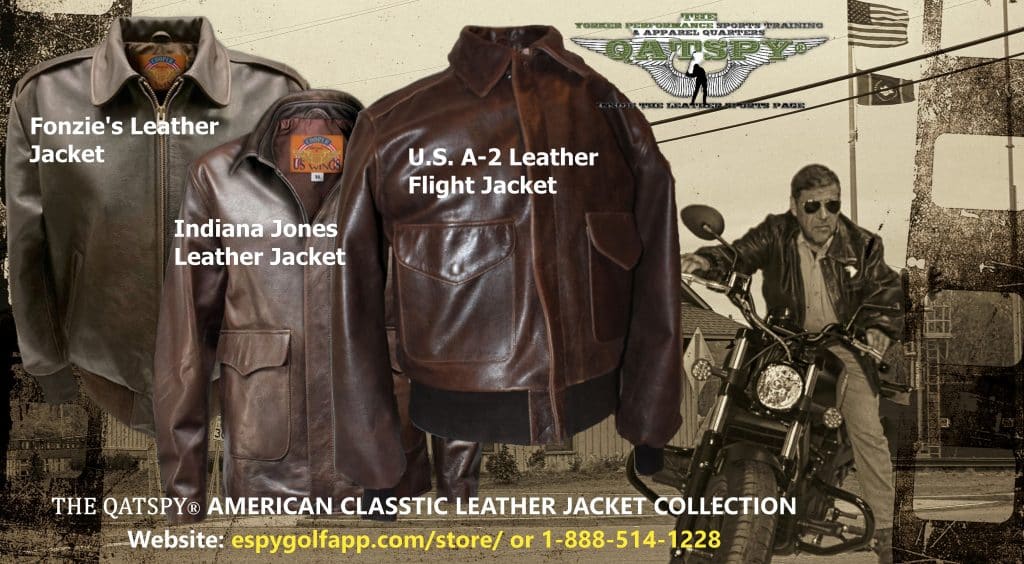 The TOP GUN 2 Movie CWU-45P Nylon Flight Jacket and the TOP GUN G-1 Leather Jacket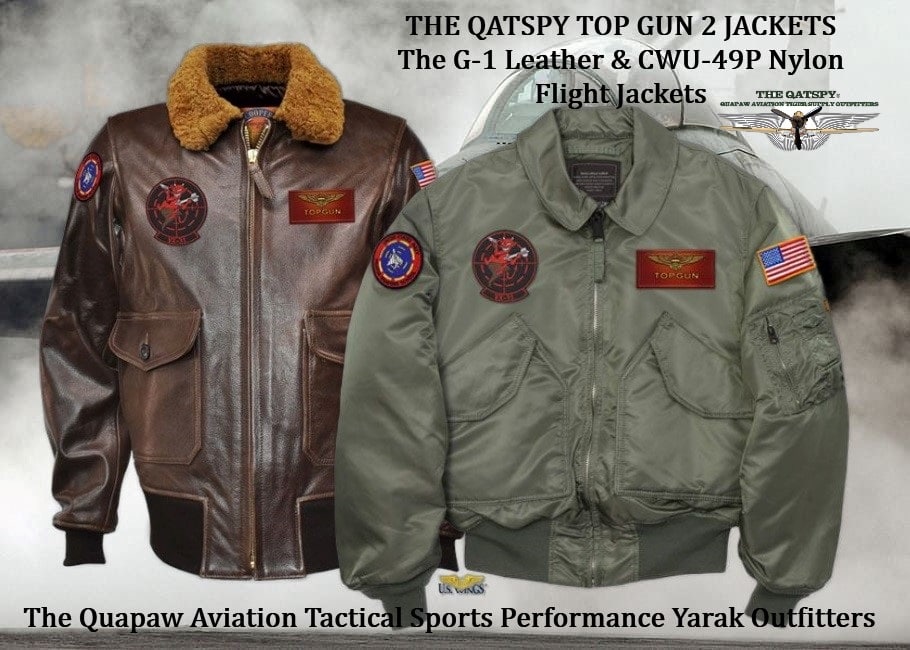 The TOP GUN 2 Movie that was delayed is scheduled to be released on 27May2022 where Maverick (Tom Cruise) will be wear the CWU-45P Nylon Flight Jacket that we have available NOW! These are excellent jackets for the cool spring days and for cold weather climates that has the classic look for the after hours and weekend wear.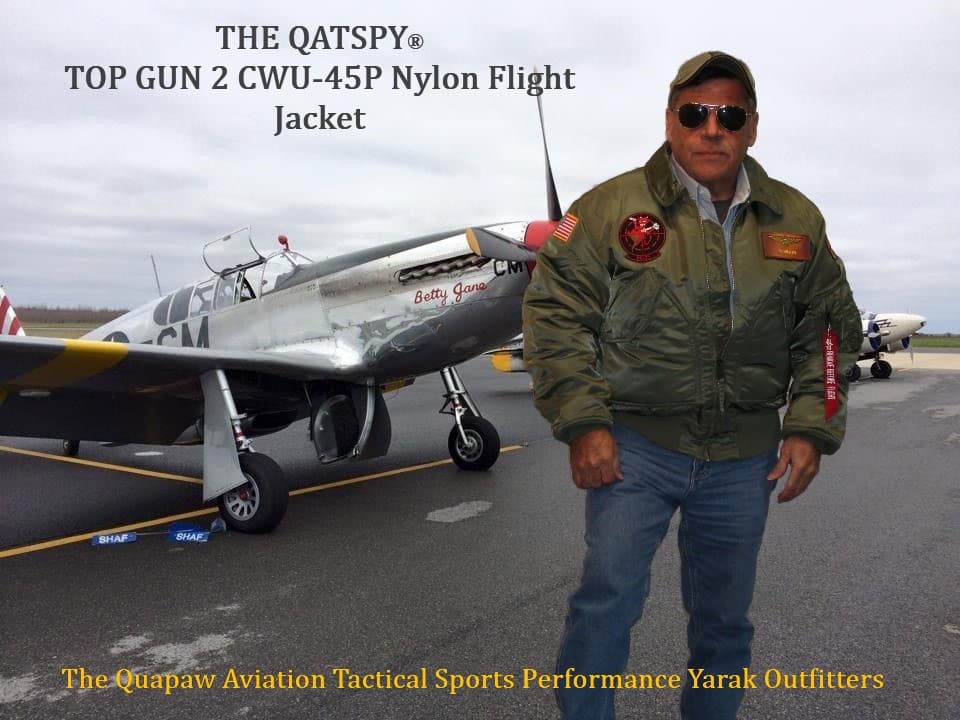 Both the G-1 Leather Flight Jacket and the CWU-45P Flight Jackets have the authentic TOP GUN School patches that are shown in the movie that Tom Cruise is wearing. Select the Image above to Shop for the TOP GUN Style Jackets and be ready for the movie that the U.S. Navy provided a technical support to that is expected to be just as big as the first TOP GUN Movie 1986.