THE QATSPY® Yankee Performance Sports Training & Apparel Quarters
INSIDE THE LEATHER SPORTS PAGE!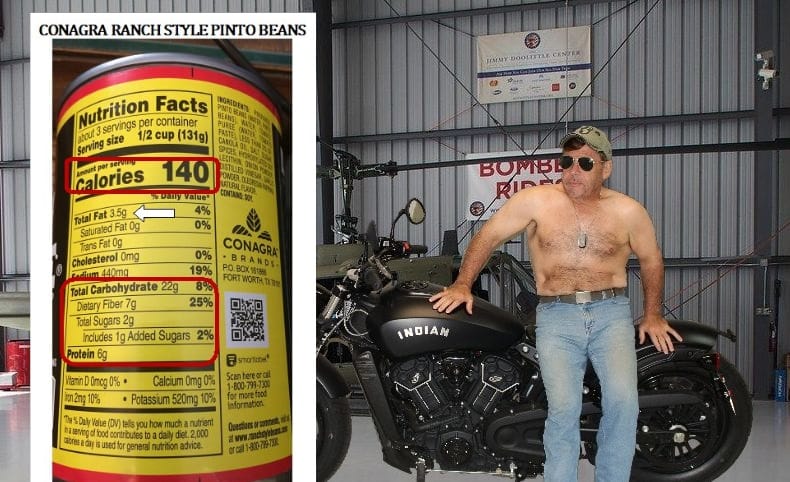 By: Charles W. Boatright
Lose Weight Using Simple Nutrition Labels– How to Turn Your Body into a Calorie-Burning Juggernaut to Drop Pounds, Inches, & even Years
On November 28, 2021, marks seven (7) years since I developed my DELPHI- Age-Defying DIET & FITNESS System, where I lost 52- pounds and 8.25-inches in my waistline. I managed to lose forty-five (45) pounds and 5.75- inches, in just 6-weeks, right during the holiday season. This was a True test of the effectiveness of a diet during the Holiday Season. If you have a diet that allows you to lose weight and inches off your waistline during the holidays, that's proof positive of a diet that actually works. Usually you're just trying to maintain and not gain any weight during the holidays. Refer to my Waistline Chart that I kept during my weight lost program below: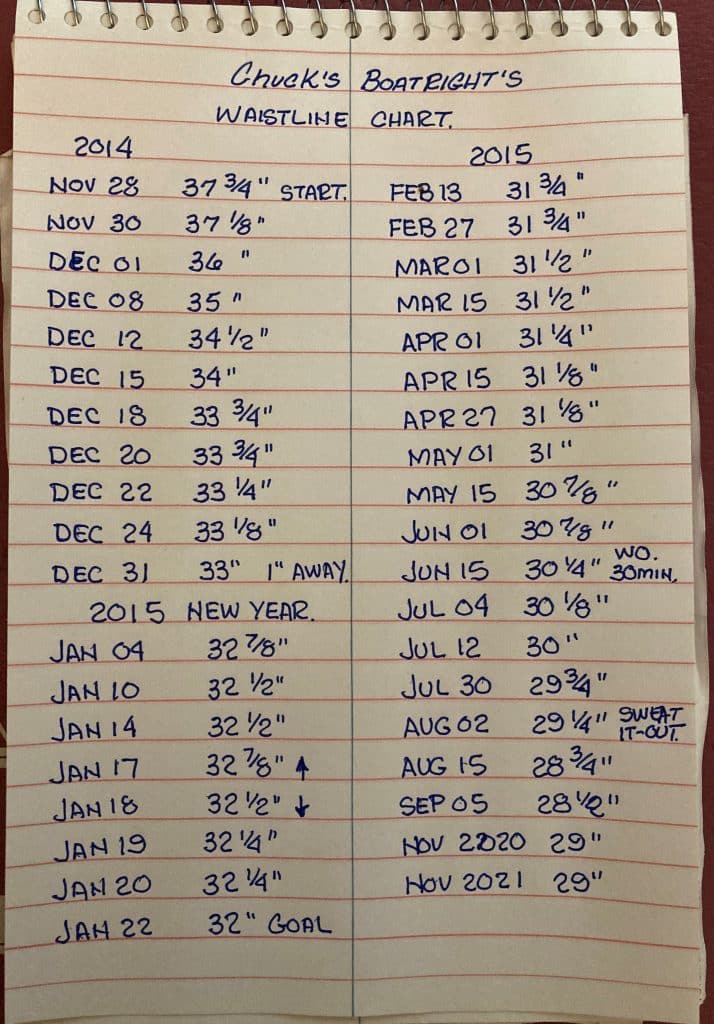 I wish I could tell you that it is more difficult and challenging than just using the simple Nutrition Labels to drop your weight and inches, but it isn't. Just knowing what elements from the Nutrition Label to use, you can have a satisfying diet that is rich in Probiotic, Protein, Fiber and Omega-3 to help you lose weight and inches. Omega-3 are the healthy fats that are beneficial to you.
THE DELPHI Age-Defying DIET & FITNESS System allows you to use regular Nutrition Labels on food items at your grocery store or menu items at your favorite restaurant to keep the HEALTH INDEX Number at or below 3.25 Wright Factor. Just by using 7- elements on a Nutrition Label you can turn your body into a Calories-Burning Juggernaut, like I did in the featured photograph. Here's the real Question— How many diets you see advertised that can provide you with the results I have experienced for under a total price you pay at a steak dinner at a 3-star or 4-star restaurant?
When I use the term calorie-burning juggernaut, I'm just not referring to months, but weeks in losing weight and inches off your waistline, refer to my Waistline Chart above. But that wasn't all that I dropped, as I dropped years off my age with a diet high in Probiotic, Protein, Fiber and Omega-3, the healthy fat your body needs to achieve a healthier-looking skin. In the featured image above, I'm 64-years old and model my clothing line that I carry in THE QATSPY® Online Store.
The featured image was taken on November, 09, 2021, after I did a photo shoot featuring our Fall Lineup of the US WINGS® Leather Jackets that we supply to the U.S. Military and Hollywood Studios.
The camera crew challenged me to an AB-Challenge at the age of 64 after our photo shoot. I'll let you be the judge if you think my DELPHI Age-Defying DIET & FITNESS actually works!
I also noticed a change in the health and appearance of my skin within 6-months after I started my diet and fitness system, this was something I wasn't expecting, I just wanted to lose weight. Probiotics, Protein, Fiber, and Omega-3 are great components to allow your body to produce its own collagen that rejuvenates muscle and skin tissue, along with promoting joint health. If you're over the age of 40, you know how important joint health is to you.
Purchase your Download for an opportunity to get into better health, fitness, and have younger-looking skin, and this program is on a HALF-OFF SALE until December 25, 2021:
I got up at 2:30 AM on the early morning of November 19, 2021, to take photos of the Lunar eclipse that was the longest-lasting Lunar eclipse in 580-years. That's before Columbus sailed the Ocean Blue in 1492. Below is a photo that I captured on my E0-5 Canon with a 75-300mm Zoom Lens.
The reason that I included this photograph of the lunar eclipse was my health and fitness allows me to get up 3- hours before I typically get up to start my normal day at 5:30 AM and continue by playing a round of golf walking the course (9.2 miles). Then I return back home to work on my farm and also do an one-hour strength & conditioning workout program and retire at 10:30 PM at night. Some people tell me that I keep a schedule of a man half my age.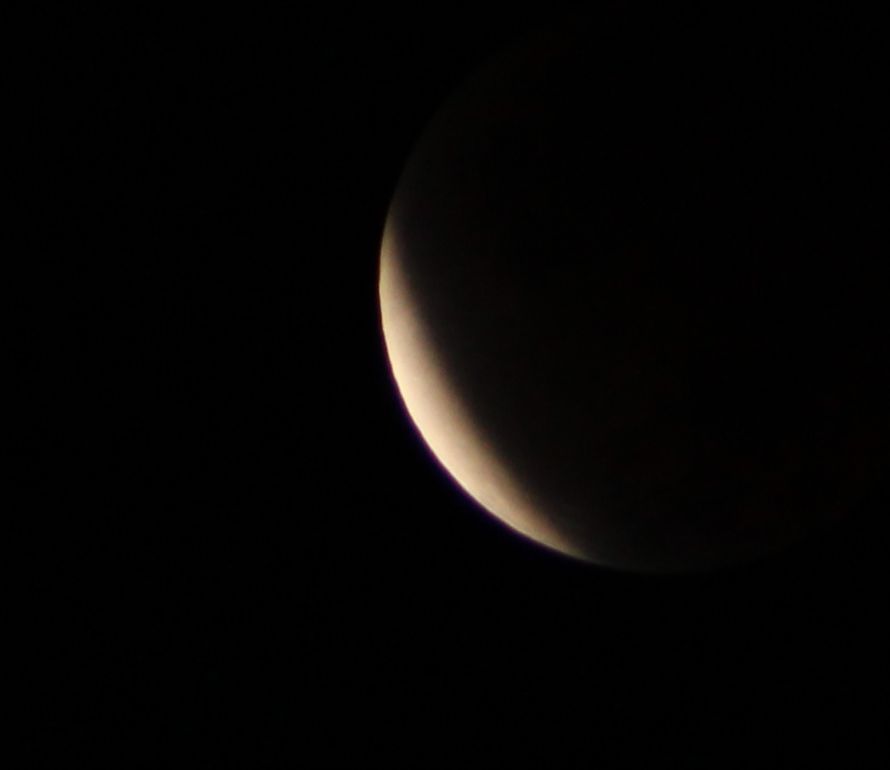 Also, the cold morning of November 19, 2021 provided a spectacular backdrop of my pond on my farm with the mist coming off the warmer water temperatures. I wear my US WINGS® A-2 Leather Flight Jacket as my sports jacket, everywhere I go, I even wore my US WINGS® A-2 Leather Flight Jacket in the early morning hours of taken photographs of the lunar eclipse. The US WINGS® A-2 and our G-1 Leather Flight Jackets and the Indiana Jones-Style Jackets make the perfect Christmas Gift for the special family member, friends, associates, or clients as an appreciation: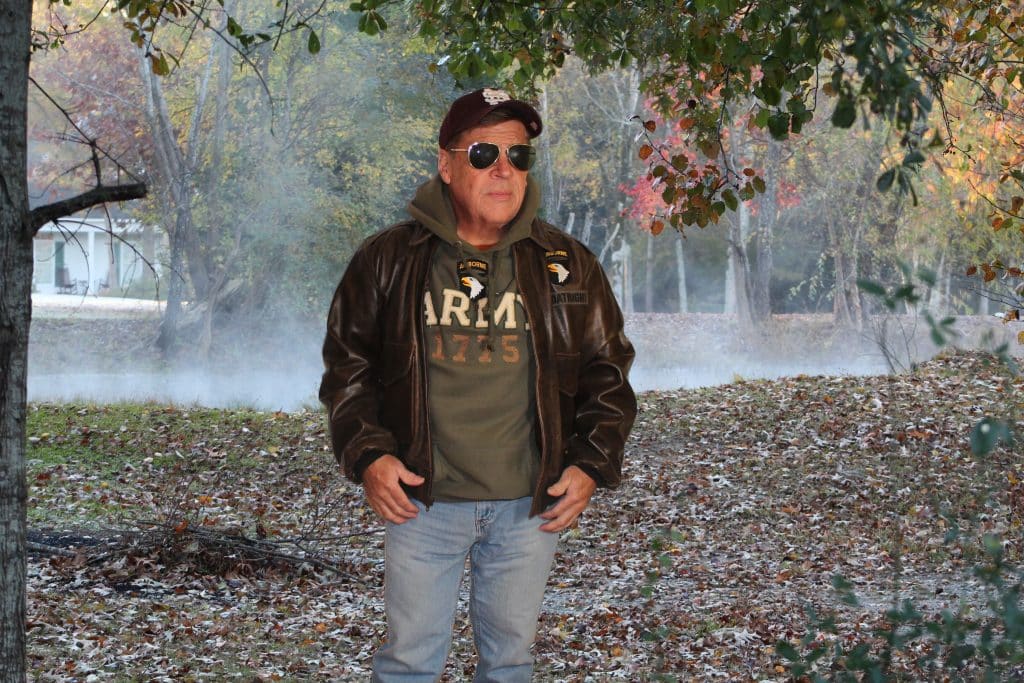 Sponsored BY:
Website: espygolfapp.com/Store
1-888-514-1228
Contact:
Other Services that We Offer
Please contact us to arrange for a corporate golf Instructional outing, ■ How to take advantage of Sportsmanship and coaching techniques to apply it to your workforce and build a motivated team ■ and How to develop mental and physical fitness in the workforce for health and wellness. A stronger workforce is a better performing workforce.
My online store, THE QATSPY®, specializes in Sports performance apparel that offers both men and women clothing for the office and the weekend. I wear my A-2 Leather Flight Jacket traveling for business meeting clients and what I call my Buffalo Rider's Jacket. This A-2 Leather Flight Jacket offers that Charisma look for all occasions.
Promoting Your Business
There's is nothing that gets notice like our authentic our Leather Flight Jacket that we can personalize for companies, organizations, or individuals. Each jacket comes with its own spokesperson that knows your business. Our collection of Leather Jackets are better than business cards, but make sure that you carry plenty of business cards with you; because you will need them. We have a interior linear pocket where I carry my business cards.