THE QATSPY® Inside the Leather Sports, Health & Fitness Page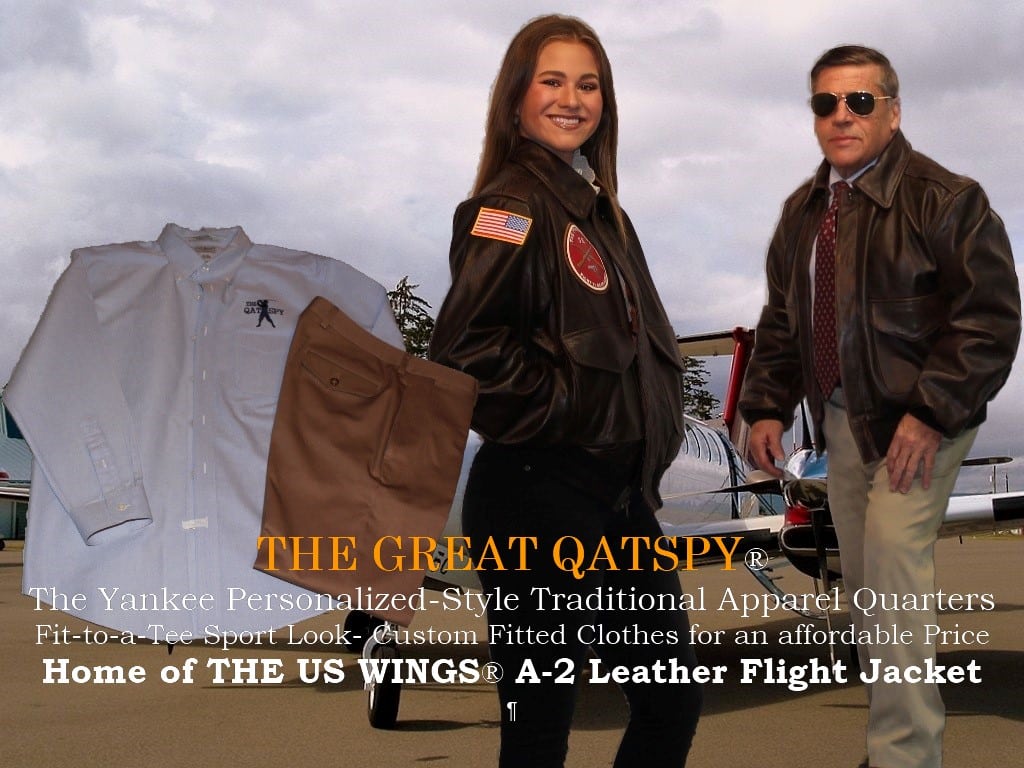 By: Charles W. Boatright
Home Gym and Age-Defying Health & Fitness- One of the best Investment Upgrades you can make to your home is adding a Home Gym Workout
During the COVID-19 Pandemic, we are staying home more and restricting our social gatherings to just the essential activities. This can take a toll on your health and fitness on all levels and age groups. But the very thing we can't afford to do is to avoid our health and fitness. Our health and fitness is the key to our defense to aid our immune system in this fight against this virus.
The benefits of maintaining one's health and fitness are numerous; but a few benefits are that health and fitness improve one's cardiovascular system, blood pressure and pulse, blood glucose level, digestion system, total cholesterol, joint health, mental self-esteem, and one's immune system. Also, the benefits detoxify and Oxygenate the body, reduce your risk of cancers, reduce body fat and weight, increase and maintain muscle mass and tone, improve balance, improve coordination, help cognitive functions, manage chronic pain, improve a person's complexion, decrease stress, and reduce health care costs.
All of the aforementioned benefits are directly impacted by following an effective health and fitness routine. But one benefit isn't usually associated with one's health and fitness, and that is one's complexion. We all want great health as we age, but taking care of the body's biggest organ should also be a high priority. One reason the skin is important is it protects us from our environment.
I have followed a healthy diet (ASCOT-DIET) and a complete fitness program (CASPER) that allowed me to lose 35- pounds and over four-and-a-half inches in just four (4) weeks at age 56. I didn't stop there, as I lost a total of 52- pounds and over eight inches within nine months and have kept off the weight now for seven years. But losing weight and inches wasn't the only benefit of my ASCOT-DIET and CASPER Fitness Program, but I improved all of my numbers across the board.
What is more evidential and what I'm even more proud of is my complexion. In the featured image, I'm 63 years old and shown here with a model who works with me in my online apparel business. She is in her early 20's. This is just from following my ASCOT-DIET and my CASPER Fitness Program for seven years.
I have worked outdoors all of my life on the farm, doing bridge construction, and transmission line work, where I retired at age 57. Below is a photograph taken three months before I retired, and I'm the one in the middle on the double-channel crossarm.
Both the ASCOT-DIET Plan and the CASPER Fitness Program can be purchased below by using the photograph of me in my Home Gym at age 63. This also has my skin care regimen included: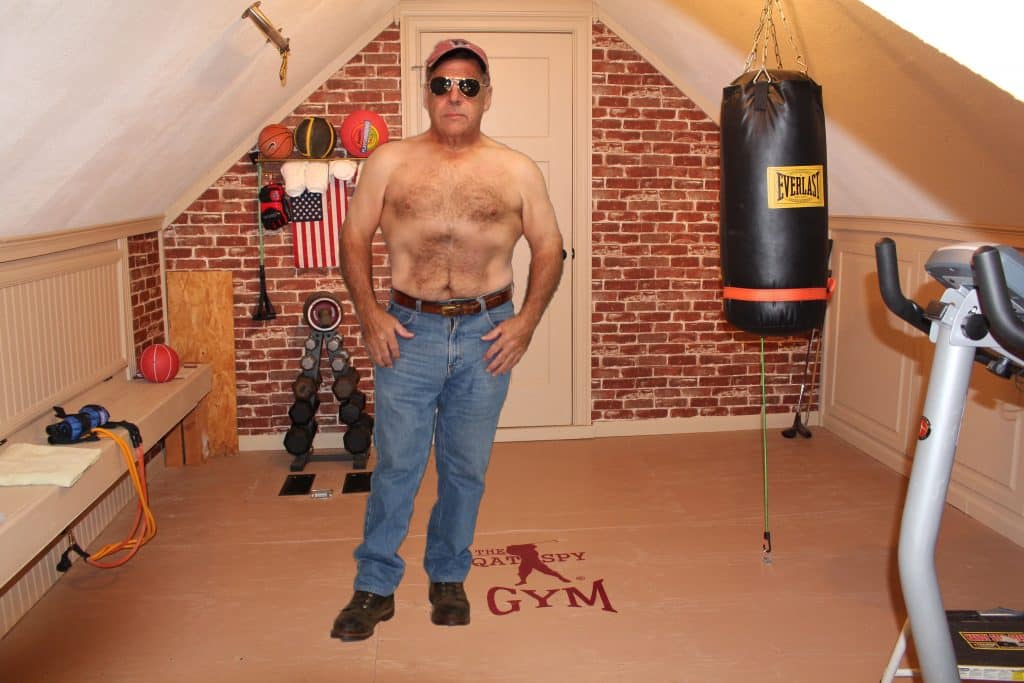 Sponsored by THE GREAT QATSPY
We have just included in our line of apparel items is the NEW Motorcycle Rocket Patch A-2 Leather Flight Jacket, use the image below to view the A-2, Indy-Style, and Motorcycle Leather Jackets: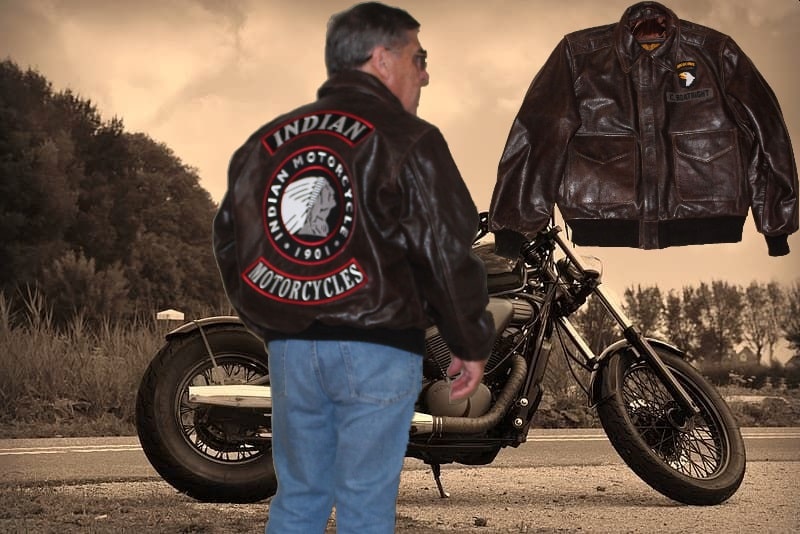 Also for the Slopes look at our line of CWU-45P Nylon Flight Jackets: