THE QATSPY® Yankee Performance Sports Training & Apparel Quarters An Authorize Dealer & Distributor of US WINGS®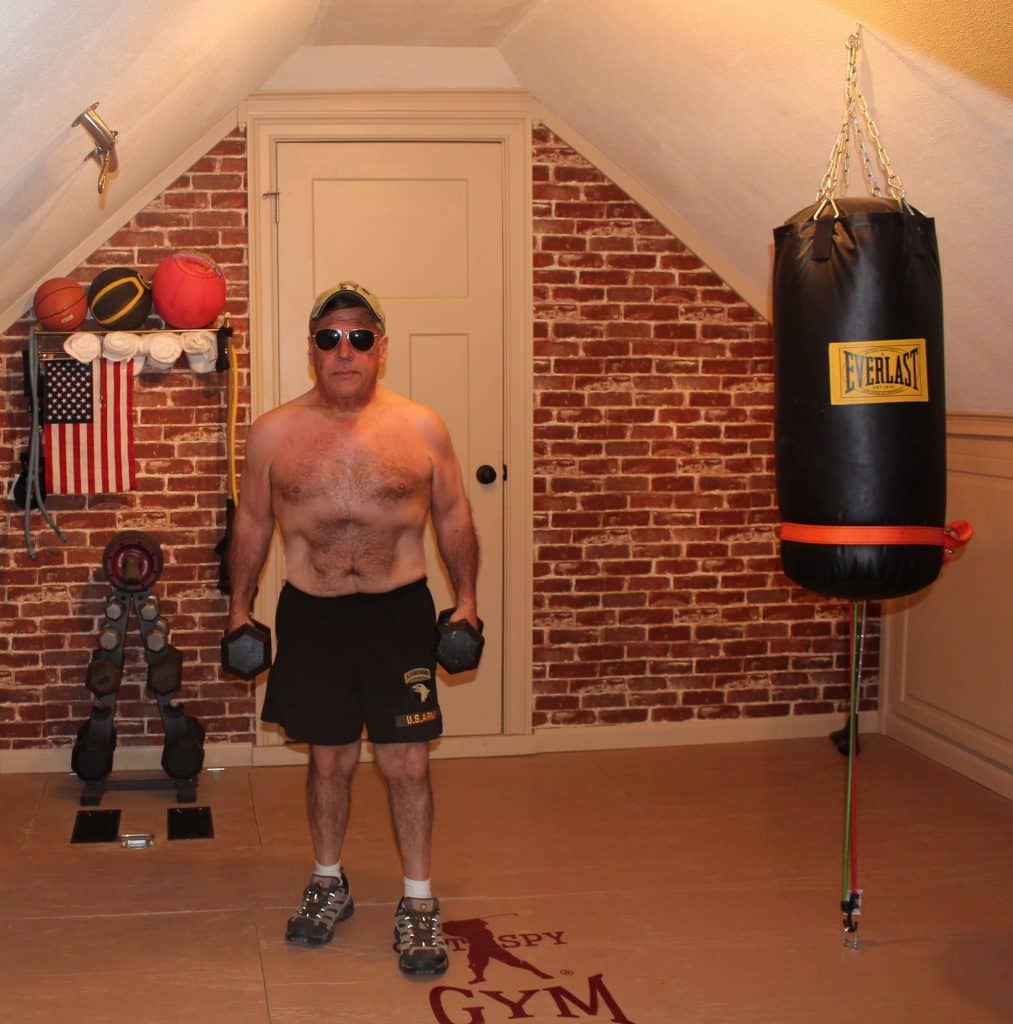 By: Charles W. Boatright, Owner of THE QATSPY®
Health Benefits of Sweating It Out Workout- My main Objective during my DEXTRO Fitness Regimen is to Sweat IT Out in My Sauna-Type Gym
Sweating-It-Out usually refers to someone enduring a stressful or an unpleasant situation until their fortune changes. But, in my case, Sweating-It-Out refers my NEW Fitness routine and conditions strategy that I wanted to create in my gym. I turned the attic area over my golf training facilities and my photo studio into my personal gym. The reason I did this was the problem that I was experiencing where I was working out; for years, I've been working out in my climate controlled office with the same basic exercise equipment, shown above with minimum results.
I now workout in my gym that is un-heated or cooled to turbocharge my workout session to improve my stamina and conditioning. But that wasn't all that I did, I started what I call my Sweating-It-Out to achieve the positive results that I wanted to achieve for the past five-years. I was also trying to lose those last few LBS that are so difficult to lose. Believe be, I been trying to for the last past year to lose just 10 LBS.
I wasn't realizing the full effects that I had expected or wanted from my regular workout sessions until I moved to my Sweat-It-Out strategy in my unconditional (un-airconditioned) gym. For a person who's over the age of 60, they need to maximize their exercise routine to realize the full benefits of their workout, especially since physical fitness is only 20 percent of your total health and fitness. The other 80 percent of your total health and fitness is your diet and lifestyle.
Renovating the Attic over my Training and Studio into an unconditional Gym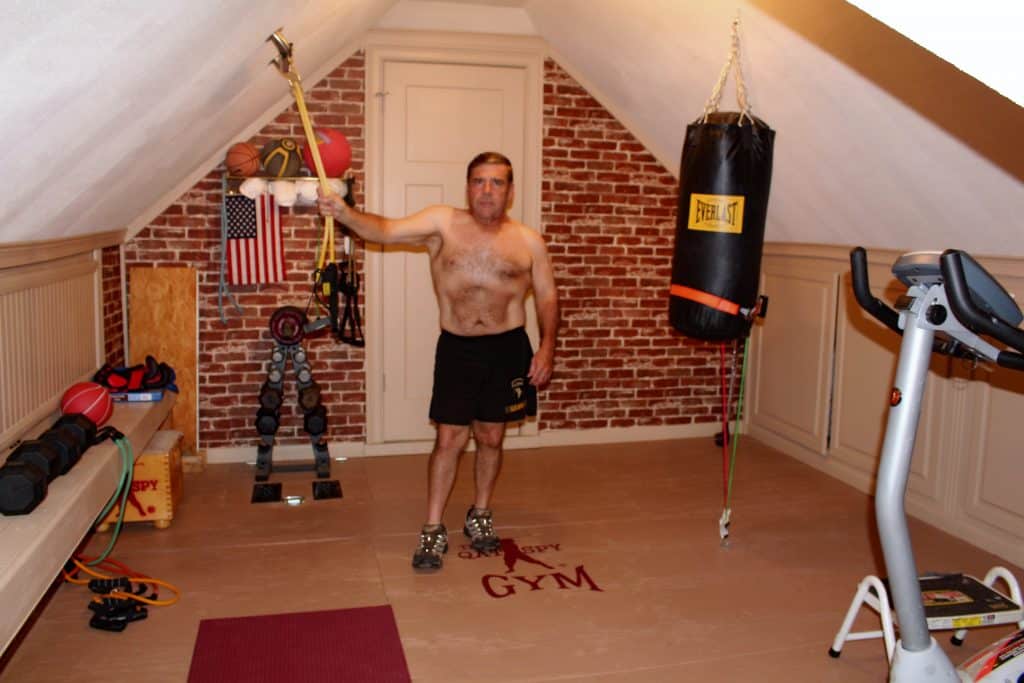 So I decided to renovate the area over my golf training facilities and photo studio into my unconditional gym, which is separate from my office where I run my business, THE QATSPY®. One of the decisions that I had to make before I got too far into the renovation project was whether to heat and cool my gym.
I decided NOT to heat or cool my gym, based on the research I did on the benefits of increasing the sweating process during one's workout session. I went ahead and just insulated the gym areas behind walls and ceiling, just in case I wanted to heat and cool it later on. Keep in mind that Mississippi's summertime temperatures with humidity in my gym can reach the real feel temperatures of over 125 degrees easily during the late daytime hours.
As soon as I started my Sweat-It-Out during the hotter part of the day in my unconditional gym, I started seeing and feeling the real benefits of the sweating-it-out type workouts. There are several benefits to increasing the sweating process during one's workout, so I listed just a few benefits below:
Detoxifying the body of waste and chemicals
Improve one's blood circulation and oxygen levels
Bacterial cleansing that is more than skin deep
Weight control (turbocharge weight loss)
Boosting one's energy and mood levels
Boost one's natural immune system against diseases
Promoting better sleep
We often associate sweating with controlling the body's temperature, but the real benefit of sweating is it cleanses the body, improves one's immune system, and boost weight lost. Consider this, how important in today's World is the ability to turbocharge your immune system during the era of COVIS-19? Even with the vaccine against COVID-19 helping boost your immune system, nothing can rival the body's own natural immune system, and one's fitness plays a huge factor in an effective immune system.
What is alarming about our present population is this — 43 percent of our population are considered obese, and this doesn't include people who are just overweight, to some degree. Why is this number alarming? The COVID-19 Virus can easily attach itself to a person's fat cells and hitch a ride with them, directly and right into your respiratory, circulatory, or your nervous systems. This is another reason for people to lose weight and get into shape. I'm not talking about Olympic-Type shape, but exercise that consist of aerobic, cardio, and strength training shape. Just because you might be thin, doesn't necessary means you're necessary in shape.
Sweating-It-Out Fitness for Performance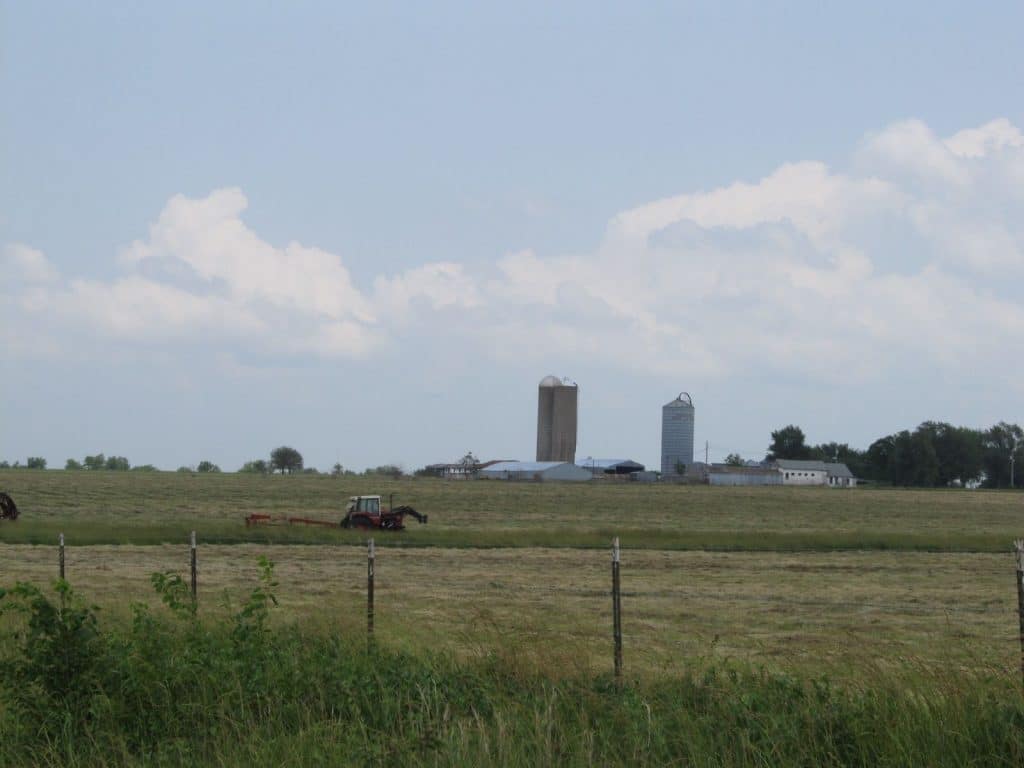 I have a farm near Nixa, Missouri, and a home in Madison, Mississippi, where the humidity and temperature at both are relatively close to each other. It's not unusual for us to have 96 degree days, with humidity at the levels in the 70 percent range. Those combinations make for a heat index, or the real-feel temperature, of 123 degrees. Those are the same conditions that I'm workout in my gym except the temperature in my gym is around 105 degrees.
I depend on my fitness for more than just my health, but also my performance and stamina that allows me to work under some challenging conditions, even at the age 64. Yesterday, the heat index in Mississippi was 115 degrees based on my friend and our local meteorologist, John Conway, when I came in for lunch, Conway was reporting a heat index of 114 degrees. But unlike previous years, before I started my Sweat-It-Out exercised, if the heat index reached 105 degrees, I would struggle, even at a slow working pace just to keep up, with those temperatures and conditions. Sometimes I even had to go and sit under my covered patio for a couple of hours just to cool down.
Now, as of yesterday, with the real feel of 114 degrees, I had no difficulties working, mowing, and trimming my 2.3 acre yard, or even cutting and bailing hay last month on my farm with the same conditions. To me, NOW with my new fitness routine it felt like it was mid to late springtime temperatures. I had more energy and wasn't experiencing any exhaustion at all. That is what my new Sweat-it-Out Workout has done for me in my conditioning and fitness.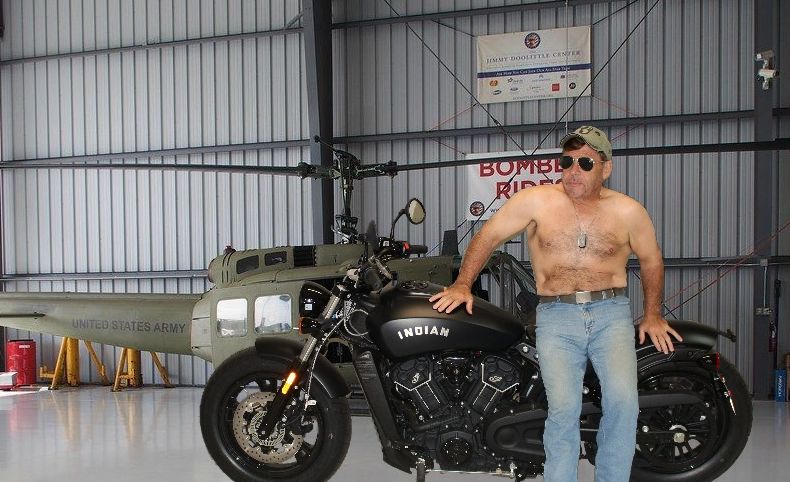 Sweat-it-Out Workout during my DEXTRO- Fitness Program also provides the best anti-aging skin conditioner anyone can have. They don't even sale anti-aging creams that works this well as just Sweat-it-Out does. Photo of me taken in my gym on July 31, 2021 shows the additional weight that I lost from the photo taken of me in our hangar, above on June 21, 2021, where I'm sitting on my Indian motorcycle. But that's not all that I have dropped, as I also dropped my blood pressure (shown below), cholesterol, and blood glucose levels as well. I don't take any prescribed medication AT ALL of any kind at age 64.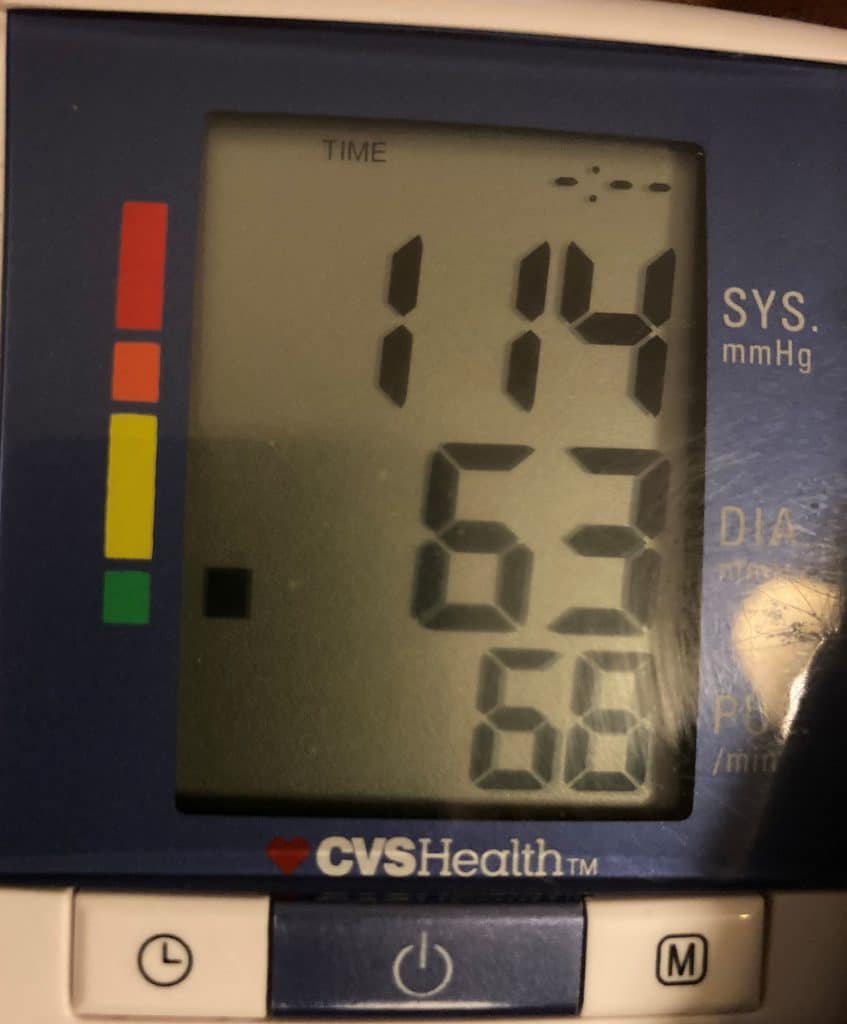 Companies pay a lot money just to demonstrate their exercise equipment in their ads that shows people working out in their homes. But if you want to turbocharge your workout sessions, even on their equipment, work out in an unconditional (un-airconditioned) gym or area, even if it is outside on a patio. I refer to my gym workout as my sauna or unconditional workout. Now during the winter months, I wear my insulated under layers and my U.S. Military issued sweats. I realize I won't sweat as much as I would in the summer in my gym, but I don't need that type of conditioning during the winter months.
If your normal workout session is for 60- minutes, like my is, during a regular Sweat-it- Out Workout session, divide up your workout into segments. Like, for example, I have two- 30- minute workouts sessions, instead of one 60- minute workout session in the fall, winter, and spring months. You might even want to breakup your workout into three sessions or even four. Do what you can do and still condition yourself.
You will see amazing results in your performance, endurance, and stamina you will gain. Dividing up your workout is a great idea for working out during the other times of the year as well, as I noted. You can receive the same benefits of a longer workout session by dividing up your session into increments without being exhausted and still get the real benefits. Just remember inch-by-inch anything is a cinch, yard-by-yard you make everything hard.
Just a suggestion, make sure that you have a bottle of water handy and a large towel with you during your Sweat-It-Out workout sessions, because you'll need both of them. I also find it useful to have either Spotify or your Google play list with you for motivation. Bluetooth is a must linked to your I-Phone is a must. U-2 is one of my favorite groups to listen to during each workout session.
WARNING!
WARNING: Work up to either half or one-third your normal fitness sessions. If you feel fatigued or faint and/or you aren't sweating at a normal rate just stops, DO NOT CONTINUE! Also have water available during your Sweat-It-Out Workout session. Do only what you feel you can do without feeling light headed. Your body will tell you what you can do and when. Work your way up in increments. Just give your body the time to adjust to the unconditional gym workout session and Sweat-It-Out!
To access my DEXTRO- DIET & FITNESS Program, use the link below:
The reason that I keep my self in shape is that I model my line of clothing with twentysomethings as shown below. I carry a line of US WINGS® Leather, Nylon, and cloth jackets that I treat as my sports jackets of choice.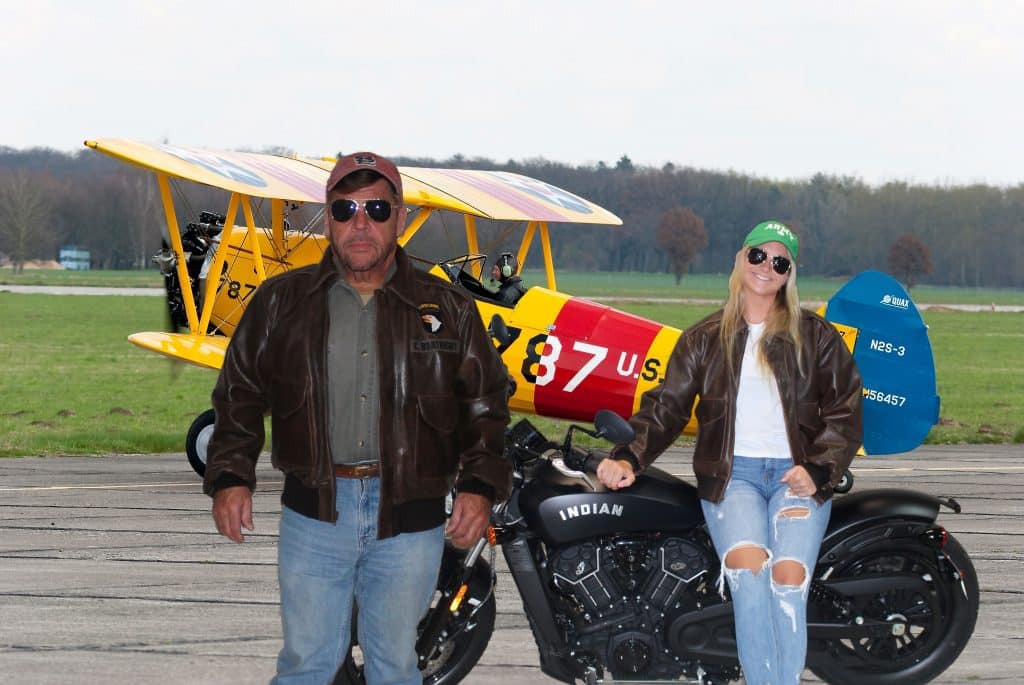 THE TOPGUN 2 Movie Jacket Collection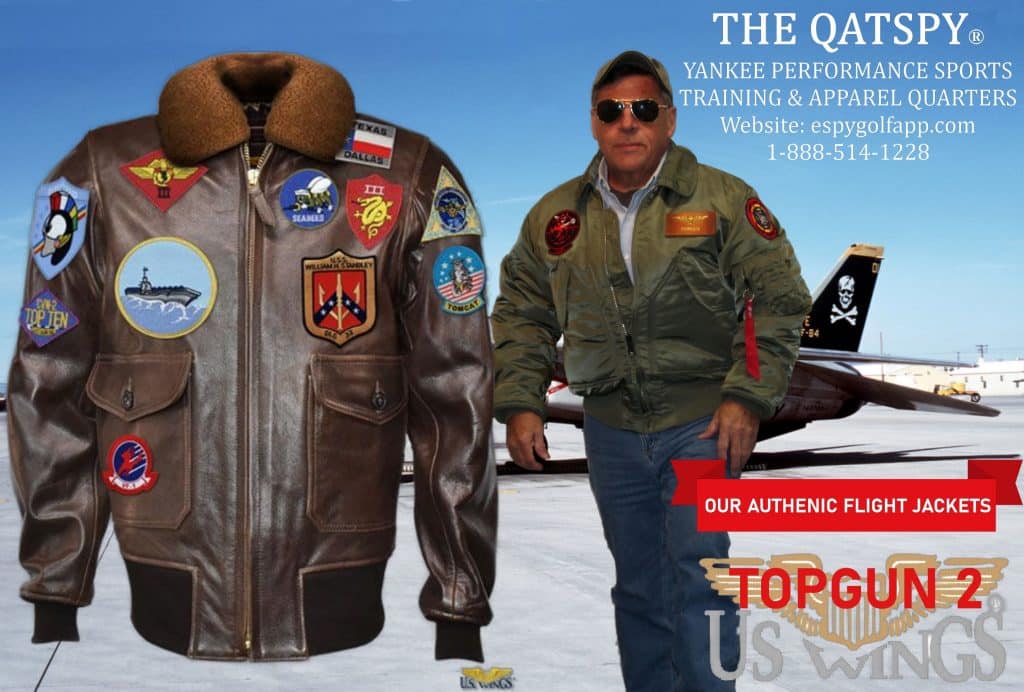 TOPGUN 2 Movie Trailer