THE QATSPY® Yankee Performance Sports Training & Apparel Quarters An Authorized Dealer & Distributor for US WINGS®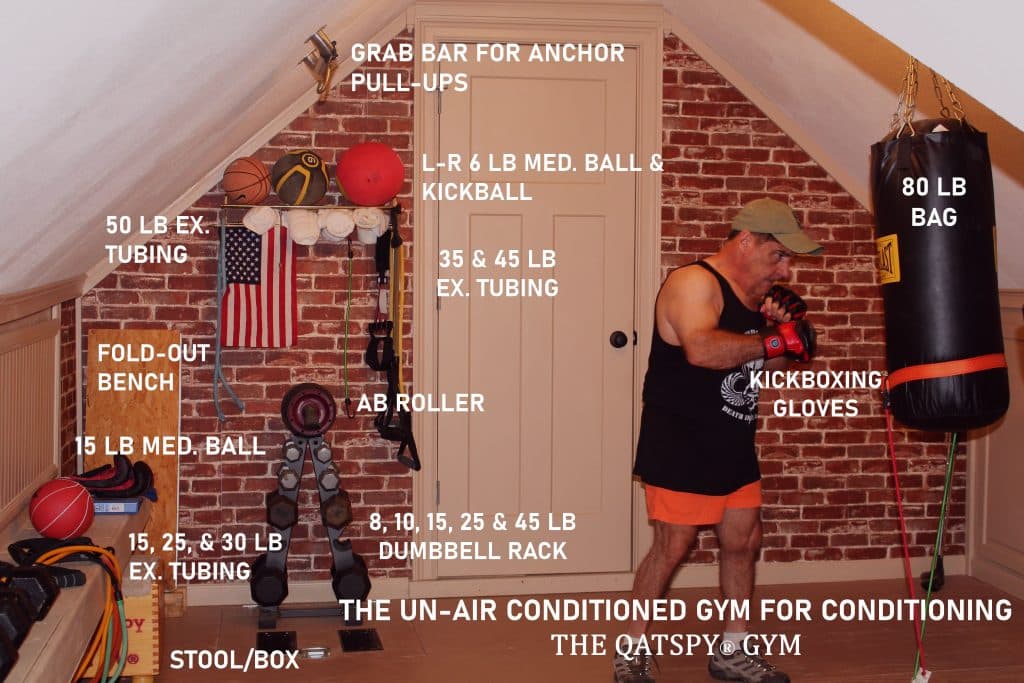 By: Charles W. Boatright
COVID-19 Topic that No One is Talking About: Right from the Start of this Pandemic, DEL Changes have not been Emphasized Enough in the U.S.
DEL- Diet, Exercise, and Lifestyle Changes
New Orleans and Louisiana have unfortunately been in the national news spot- light from disasters that have hit the state, particularly the area along the Gulf Coast. I worked my share of hurricanes while working with Entergy. But this isn't the only disaster that has impacted Louisiana, as we must keep in mind the COVID-19 Pandemic. Even though we are dealing with the effects of Hurricane Ida, we can't forget about the COVID-19 Pandemic and especially the underlying, Pre-Existing conditions that lead to deaths from COVID-19.
I started analyzing statistics from data gathered from mid-July of 2021 this past August from Louisiana concerning COVID-19. I was putting together Pre-Existing conditions of deaths from COVID-19 Virus when Hurricane Ida (CAT 4) hit the coast and tracked through Louisiana and Mississippi and, unfortunately, right up the eastern coastal states. Hurricane Ida will add to the devastation in Louisiana and these other affected areas. If you can do anything to help our neighbors from these areas, it would be a tremendous help to them.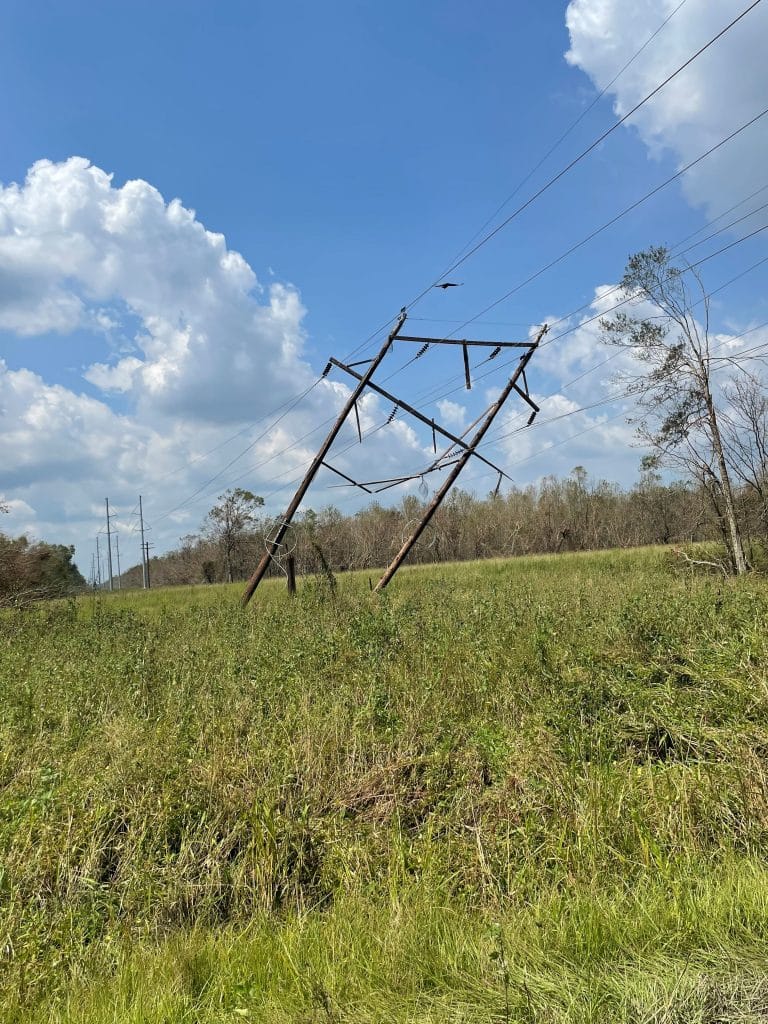 The Seven Top Pre-Existing Conditions of COVID-19 Deaths
The reason that I looked at this data was to see what we could do as a nation to survive and conquer this Pandemic, besides our protocols we have in place now. From the data I saw from Louisiana's July 2021data on the Pre-Existing Conditions, I saw some basic steps that we can do in the area of our health and fitness to help us survive and conquer this COVID-19 Pandemic. Below are the Pre-Existing Conditions of COVID-19 deaths based on the Louisiana data:
Look at the top eight causes of death and see if you can understand why I stress the importance of Diet, Exercise, and Lifestyle (DEL) changes in preventing these diseases that contribute to COVID-19 Deaths.
Statistics of deaths in July 2021 from Louisiana:
63% due to Hypertension
37% Diabetes
28% cardiac disease
26% Neurological
22% Obesity
22% Chronic Kidney Disease
16% Congestive Heart Failure
15% Pulmonary
09% Cancer
05% No underlying causes
04% Asthma
Statistics are From the Data Center
The first underlying cause of death by COVID-19 was Hypertension. If caught in the early stages, Hypertension can be prevented, just by having a healthy Diet, Exercising regularly, and developing healthy Lifestyle changes that we all can make. This could consist of a simple diet and exercise regimen that you can add to your weekly schedule.
I prefer to give my body all the resources and opportunities to maintain its health on its own, without having to resort to taking any prescribed medication, which I don't take any medication. I take my Blood Pressure every night to check that status of my best defense against COVID-19. My blood pressure (taken on September 4, 2021), shown below, proves that my DEL System works. My blood pressure, along with my blood glucose, and cholesterol, I monitor myself on a regular basis.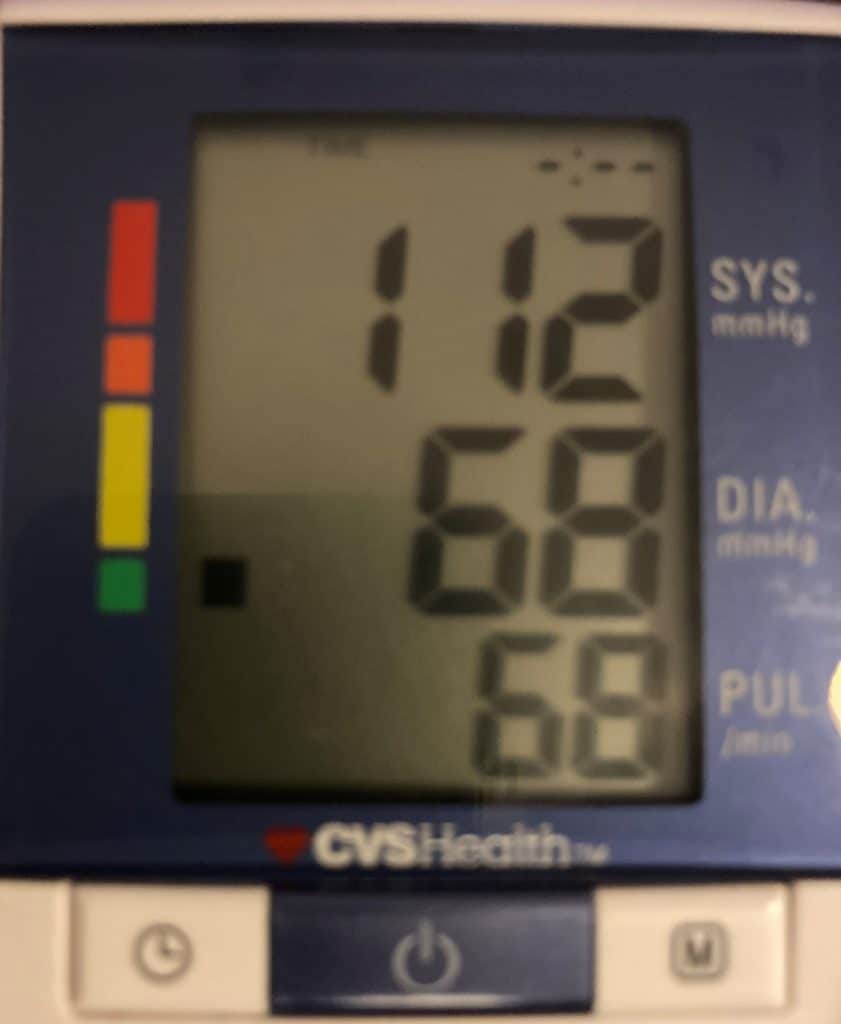 Limiting the Negative Health Effects of COVID-19 by DEL-Rx
DEL-Rx = DIET, EXERCISE, LIFESTYLE- Rejuvenate X-Training
We can also limit the negative health effects of the other six (6) Pre-Existing conditions, especially Diabetes and Obesity, that are part of the underlying causes of COVID-19 deaths, just by having a healthy Diet, Exercise (that includes strength training), and a healthy lifestyle routine. The key word here is ROUTINE!
I'm 64 years old in the featured image above, and I work out for 60- minutes, five (5) times a week. You don't have to work out for 60-minutes or five (5) times a week, as I do, to see improvements in your health, as even 20- minutes, three times a week, is beneficial. But once you start to look and feel healthier, you will want to increase your exercise time and frequency per week.
The biggest ally that I have to support my immune system and reduce these health risks, listed above, is my muscular system. The biggest contributor to a healthy immune system is to maintain strong and active muscles. There is a protein (amino acid) called glutamine that is produced by your skeletal muscles that is your ticket to having the best chance of surviving COVID-19, along with getting vaccinated.
Just to prove that your exercise doesn't have to be in an elite GYM setting, I work out in an area, formally that was an attic space, over my golf training facility and photo studio. In March 2019, I completed renovations that turned an attic space into a GYM, shown below. In the next series of photos, I'm shown working out in my GYM, with the only equipment you see here. Below, are just a few of my exercises that are a part of my DEL-Rx Age-Defying Fitness Program.
Here's a question that I get from time to time:
When should my child start exercising? Answer- Cardio and Aerobic training (or Playing OUTSIDE), as soon as 4 years old, Strength training after age 8 with light weights. Use the child's age for the weight for them to work out with not more that 10 reps.
How old can I continue to work out? Answer- There isn't an expiration date.
How should I work out? Answer- I use the RIP, Rest Interval Periods method. You can do more and have a more effective exercise by using RIPs.
Select this link for more information about how to Purchase my DEL-Rx Age-Defying Diet & Fitness Program.
A great lifestyle change is to add a sport to your weekly activity, and golf is an excellent sport activity that can be added to a homeschool curriculum or to one's athletic activity as an individual or a team sport. One huge advantage of adding the sport of golf to one's activity is the limited risk of injury golf presents, beyond the sore joints and muscles that are a good thing. This mean you're challenging yourself. Below is the Orange Bucket Challenge that I use to coach golf.
The other reason that I stay in shape with my DEL-Rx Age-Defying Diet & Fitness Program is to be able to model at age 64 with young models that work with me at THE QATSPY.
The Boxing Bag Workout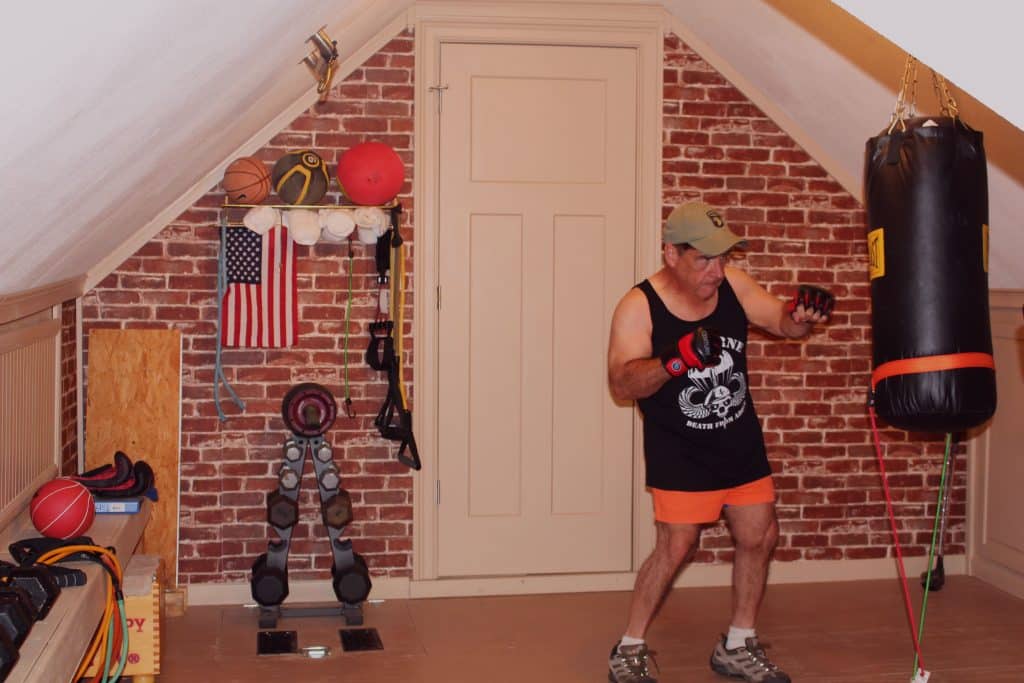 Medicine Ball Setups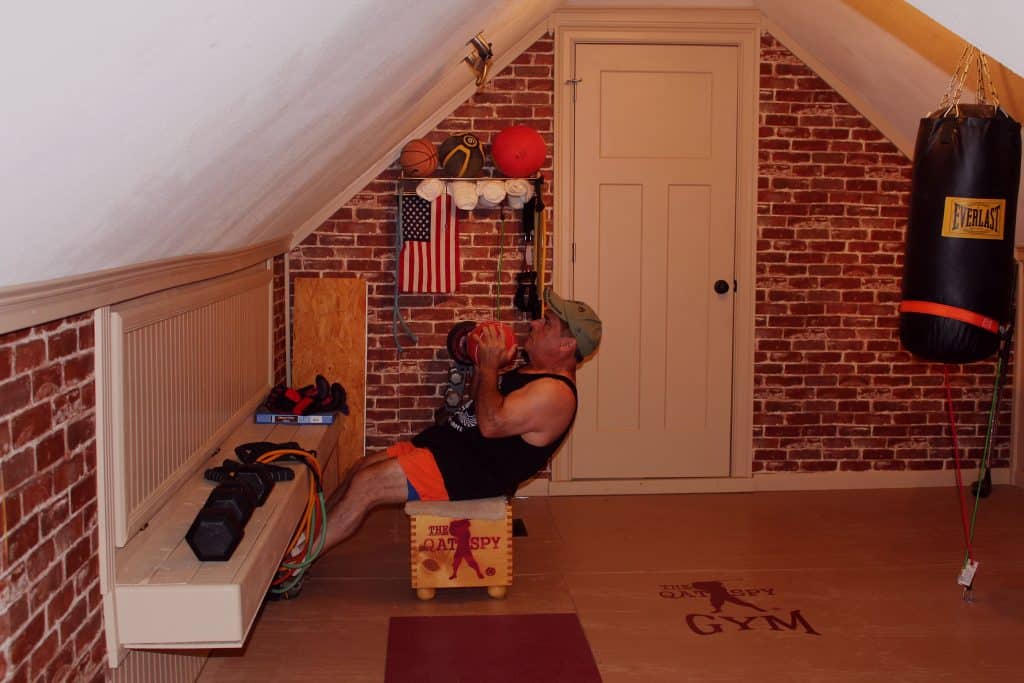 Diagonal Pullups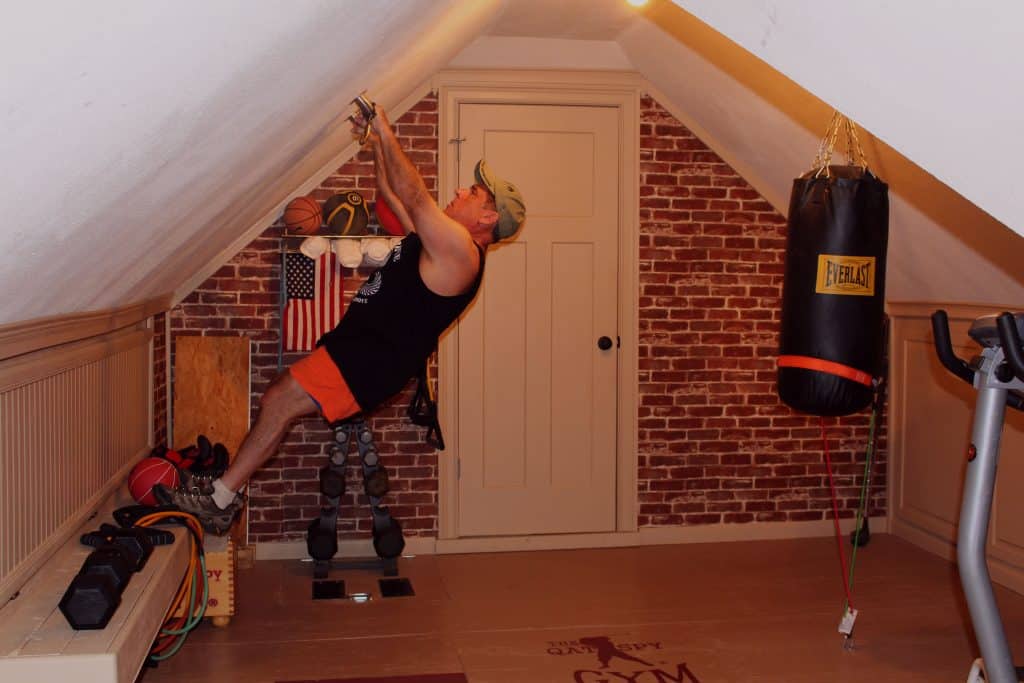 Forearm Curls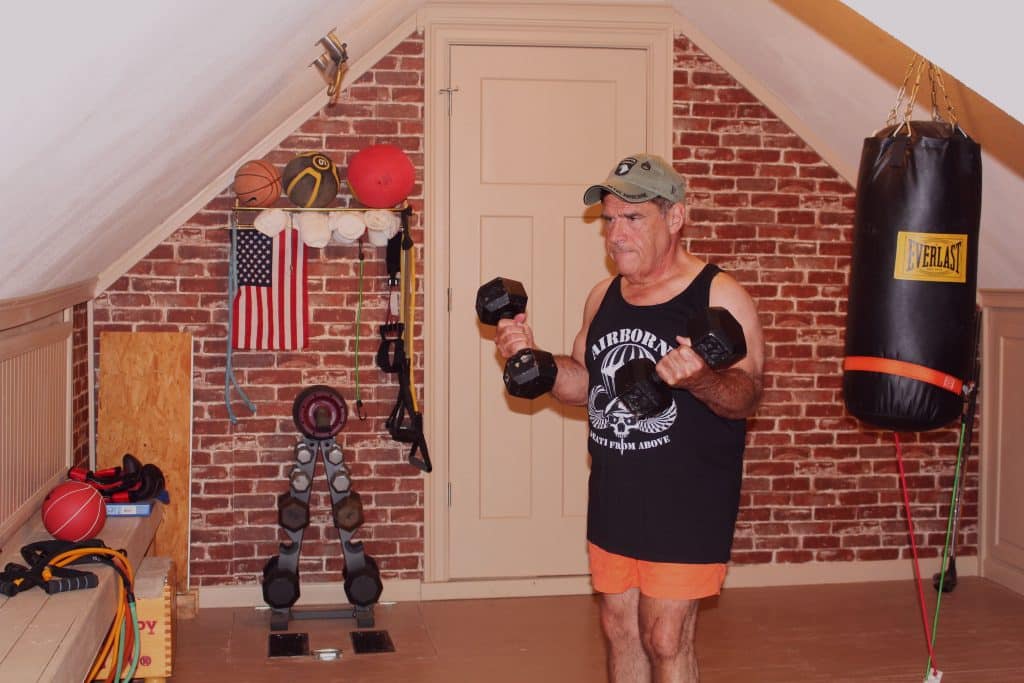 I let you be the judge if your think The DEL-Rx Age-Defying Diet & Fitness Program works at age 64.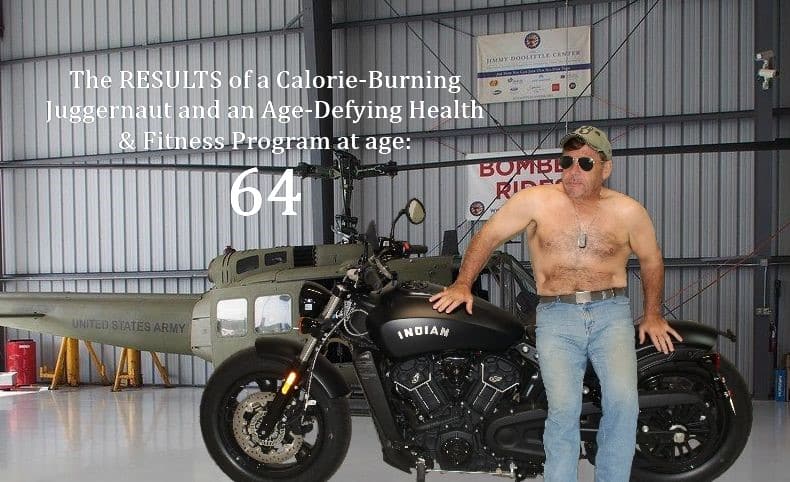 Website: espygolfapp.com/store
1-888-514-1228
Charles W. Boatright (CEO)
THE QATSPY® Fall Fashion LINE UP:
THE QATSPY® FALL Collection of Authentic A-2 and G-1 Leather Flight Jacket that includes the Indiana Jones Leather Jacket like the one that appeared in the movie: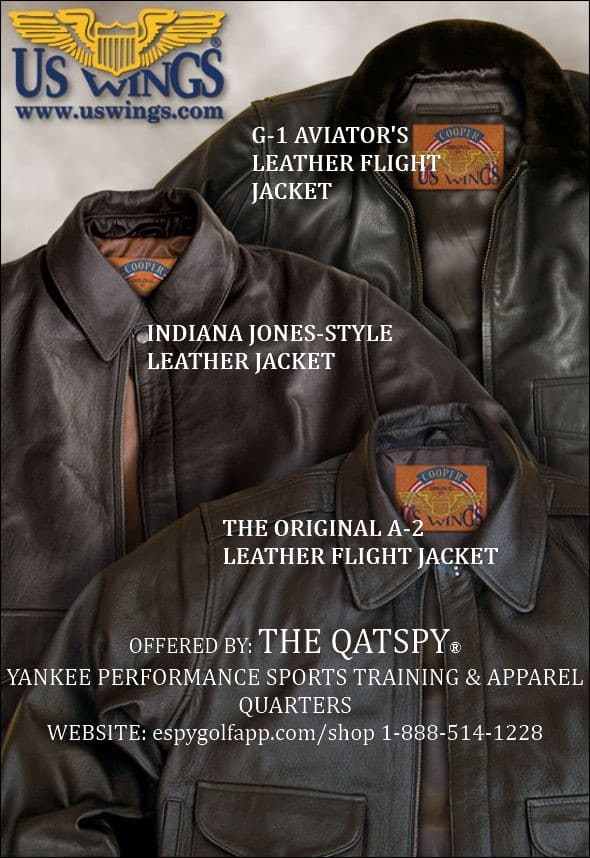 THE QATSPY® TOPGUN 2 Movie Aviator's Jackets like the ones that MAVERICK (Tom Cruise) will be wearing during this movie: