THE QATSPY® Yankee Performance Sports Training & Apparel Quarters An Authorized Dealer & Distributor for US WINGS®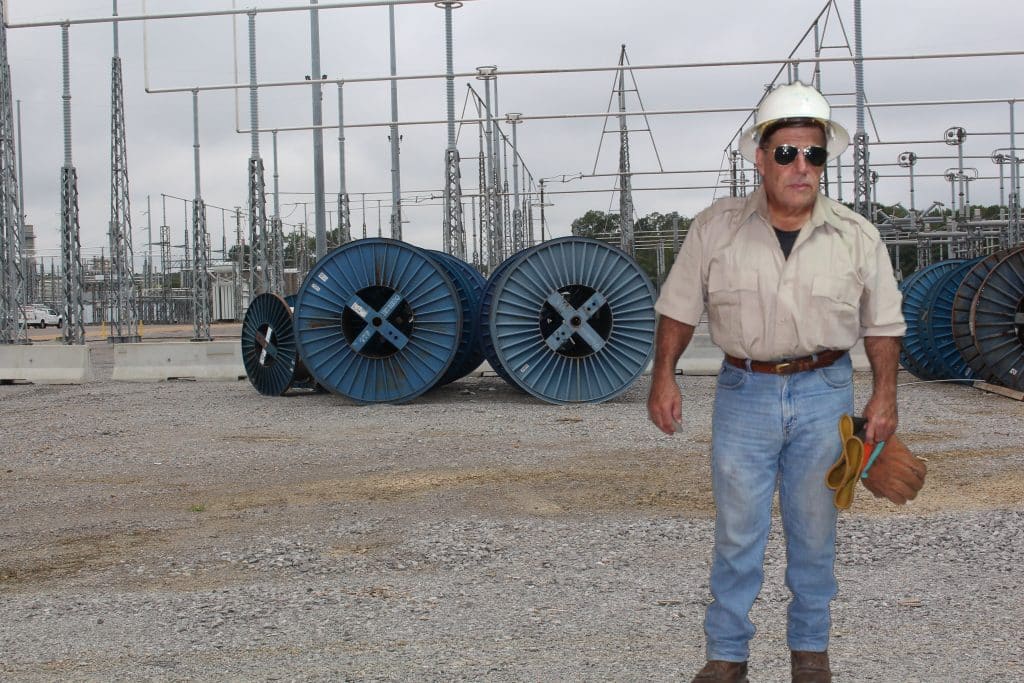 By: Charles W. Boatright
Coach's Corner: A Model for Administrators: Sports Offers the Best Business Model to Develop Your Workforce and Achieving your Objectives
The Positive Impact of Sports
You might have heard the advertisement that radio stations have been airing about the importance of High School Sports and the major impact that athletes has beyond the field, court, or course. Believe me the impact of sports and sportsmanship are huge. Give me the persistence of an athlete any day over just an educated College student. Some type of Sport activity should be a prerequisite for a job!
You can tell how effective an administration is by the number of reports that they require from their frontline team. I had an uncle who was a Colonel in the U.S. Army and served in World War II, Korea War, and in Vietnam War. He started out as a sergeant at the start of WWII. There are very few of these guys that had served in all three of these wars. I learned a lot of my business management skills from him that were better than paying me in gold.
His management principles and style, as one would say, were tested under fire of Normandy, the Battle of the Bulge, Inchon, and Tet Offensive. In the heat of battle, it doesn't take one long to determine what works and what doesn't work. The results are pretty evidential.
I won't ever forget the one piece of management advice that he gave me. He stated that there was one way you could determine how effective an administration was, and that was by how many useless reports they required from their frontline workforce. It shows how little working knowledge that they actually had of their own business.
This type of administration is similar to a commander that had little to no battle- field experience of coming up through the ranks and has no idea of how to draw up an effective battle plan, procedures, material or equipment that was needed for the operation.
I started in Transmission Line Design at AP&L in September of 1981, and had the pleasure of learning from supervisors that were World War II seasoned Veterans. Most had field experience that made our jobs significant easier, as they didn't have to ask; they knew what we were doing. Very seldom did they request reports, except for weekly progress reports. This allowed us to be unencumbered and do what we were hired and trained to do. If you want to motivate your workforce is doesn't take a MBA to figure out how- Let your workforce do what their trained to do and get out of their way and make sure that they are trained, have what they need, and your support.
If they want to improve a MBA program, they need to add an anatomy class where these MBA's would know where their backbone is and how it is to be used.
A Warrant Officer Management Model
There is a Warrant Officer rank in the U.S. Army that could serve as a great example of how executives need to treat their frontline workforce. A Warrant Officer is specialized in their field of operations. A commanding officer can only instruct a Warrant Officer what the objective is and what is the timeline; they can't tell them how or what to do to or the equipment needed in order to accomplish their mission.
I experienced this first hand during a CAT 1 hurricane. I have 33 years in as a Transmission Line Grid Engineer in design, material, construction, and maintenance. I managed Ice Storms, Hurricanes, and major Line projects, over $2 million. I know what procedures worked and those that didn't. During one of the 35 Hurricanes that I worked in those 33- years, we had a CAT 1 hurricane that hit the Louisiana coast in on August 2012 and traveled up the western side of Mississippi along the Mississippi River.
During the pre-storm meetings, I stressed how important is was that we fly aerial patrol on the lines that tripped-and-reclosed. This is when the breaker trips-and-recloses after a fault, reenergizing the line back to service. Then fly the line outages, as these were lines that have locked-out, that were de-energized. The reason for this approach is the lines that are locked-out, we know their status; but what we don't know are the status of the lines that tripped-and-reclosed, that went back into service.
What occurred was exactly what we shouldn't have done after this 2012 CAT 1 hurricane, at my disbelief. Upper management decided to fly the outages first. After two weeks, they finally got around to flying the lines that tripped-and-reclosed. From past experience, I knew the risk of this type of decision and what we could expect.
My fears were confirmed, two weeks after the 2013 CAT 1 hurricane, we found a suspended conductor, 12-feet over a highway that was still energized at 115,000 Volts, 3,000 amps. This suspended conductor was suspended less than what an overpass is over a highway. Just for reference, a Transmission Line crossing should be between 25 to 30 feet over a highway.
One Piece of Advice for MBA's- Education Doesn't Equal Experience
One piece of advice to the new MBA's coming out of college PLEASE listen and seek out your frontline workforce advice and feedback. Most of them have several years of experience and are highly skilled at their jobs. They are more than willing to help out, especially if it makes their job more effective and efficient! When I had a project that I was designing, I always went out to the crews and explained what the options were and got their input on what would make their job more effective.
My personal learning experience– In January of 1998, we had a snow and ice storm that hit northern Mississippi. This caused a conductor to experience what we refer to as galloping that caused the conductor to come unpinned and become suspended only four feet off the snow- covered ground. This unfortunately was right next to a field where children were playing. I'd never been sick at my stomach flying, but I was that day. We landed ASAP in the field and got the kids away from the conductor and had dispatch de-energize the 115,000 Volt Line until we got crews to secure the conductor. This is what gut experience teaches you that you don't forget. Object lessons are always the best lessons!
Remember what Henry David Thoreau stated about getting input- What is the value of his esteem who does not justly esteem another? If you want a motivated workforce, listen to the experts, your workforce, before hiring consultants—Journal, 15 February 1851.
For those that I could share my experience with, I did gladly and willingly with pride even after retiring, so that I could help others in their work. No amount of money could compare with the satisfaction I got in helping others. Just this past Hurricane Ida, I gave a estimating program that I used when I worked to a project manager and went over it with him.
A Piece of Advice from a Former Grid Engineer Concerning Solar Panels
I would like to offer one piece advice, as a former Grid Engineer, I would like to give those that want to go totally solar, just an observation, if a storm destroys these solar panels on homes or a solar panel farm, your not talking about weeks to restore power or generation capacity, you're talking about months. We have just experience a major Ice storm in Texas last year and Hurricane in Louisiana this year; and a long month without heat or air condition is a very long and difficult month to live through.
Website: espygolfapp.com/Store
1-888-514-1228
Contact:
Other Services that We Offer
Please contact us to arrange for a corporate golf Instructional outing, ■ How to take advantage of Sportsmanship and coaching techniques to apply it to your workforce and build a motivated team ■ and How to develop mental and physical fitness in the workforce for health and wellness. A stronger workforce is a better performing workforce.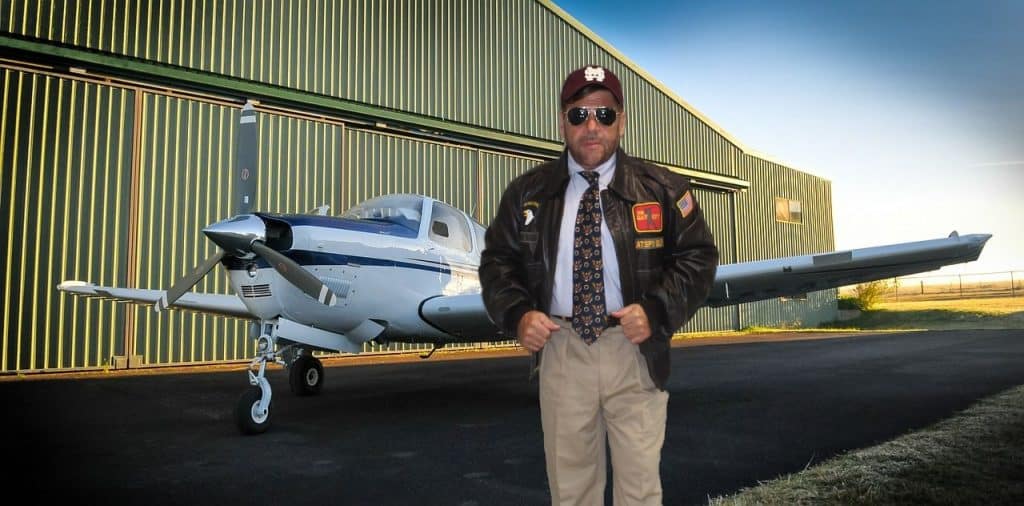 My online store, THE QATSPY®, specializes in Sports performance apparel that offers both men and women clothing for the office and the weekend. I wear my A-2 Leather Flight Jacket traveling for business meeting clients and what I call my Buffalo Rider's Jacket. This A-2 Leather Flight Jacket offers that Charisma look for all occasions.
Promoting Your Business
There's is nothing that gets notice like our authentic Leather Flight Jacket that we can personalize for companies, organizations, or individuals. Each jacket comes with its own spokesperson that knows your business. Our collection of Leather Jackets are better than business cards, but make sure that you carry plenty of business cards with you; because you will need them. We have a interior linear pocket where I carry my business cards.
My Morning Drive for Creativity
My Morning Jaunt on my INDIAN Scout Bobber 60 on the Natchez Trace wearing my US WINGS® A-2 Leather Flight Jacket that we supply the U.S. Military. I used to fly both fixed and rotor wing aircraft before I retire. My INDIAN Scout Bobber 60 Motorcycle provides a similar experience without wings. If you ever have an opportunity to ride a INDIAN Motorcycle, the clutch is a key point to control your takeoff similar to your golf swing, GO SLOW AS YOU START.
As part of my Online Business, in addition to Golf training and Fitness, is Our Apparel Line:
THE QATSPY® FALL Collection of Authentic A-2 and G-1 Leather Flight Jackets that include the Indiana Jones Leather Jacket, like the one that appeared in the movie: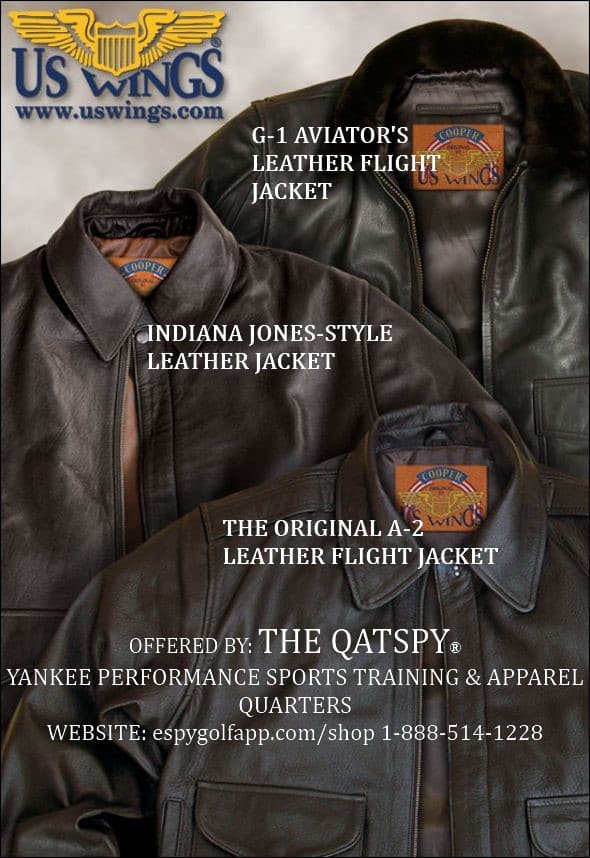 THE QATSPY® TOPGUN 2 Movie Aviator's Jackets like the ones that MAVERICK (Tom Cruise) will be wearing during this movie: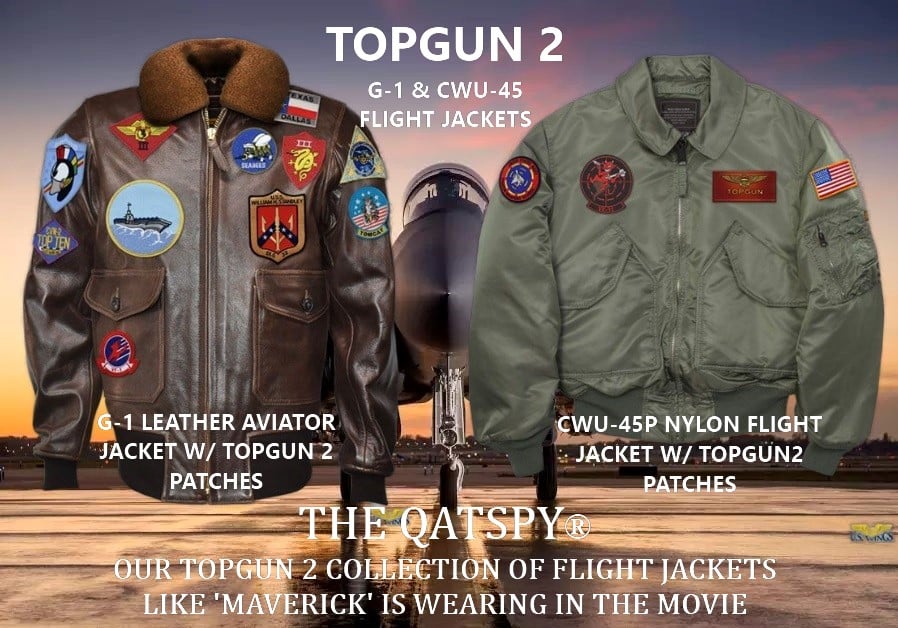 THE QATSPY® Featured Product Line:
May I offer you My Business Cards: