The QATSPY- GOLF Inside-the-Leather Sports & Fitness Page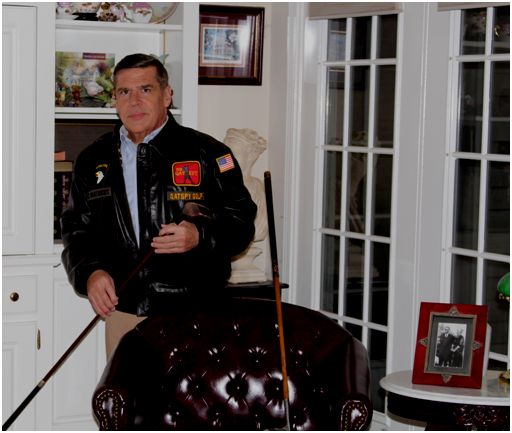 By: Charles W. Boatright
Using a Technique to Put a Natural Look on Your Portraits
For my GOLF business and my US WINGS® line of A-2 Leather Flight Jackets, I do a lot of photo shoots and YouTube Videos to provide the visuals needed to support each of my product line. I perform in most of my YouTube Videos, and I appreciate you putting up with me, and I also use a young model, Hailey, especially for my line of leather jackets and other apparel that I carry in my Online Store.
I recently added ARBONNE® a new product line of health/nutrition/men and women personal care items. Hailey uses ARBONNE® exclusively. I'm in the process of cataloging over 100 new items of men's and women's sports nutrition/skin care items in my Online Store. The reason I decided to add ARBONNE® products to my Online Store is how well their makeup performs during photo shoot. I'm guaranteed to get a great product when I add them to my articles and images for my store.
I DO NOT air brush or touch-up any of my photos that I use to promote my business of golf training, Leather Flight Jackets, or training aids. I try to catch the lighting and use the brown bag plastic pocket flash filter to provide the best images possible. The other secret is ARBONNE® makeup is great for close ups without having to address blemishes from smearing or running.
NOTE: Hailey, the model, will be doing a makeup demonstration video that I will be posting on my website on how she applies her makeup for our photo shoots. All the items that she will be using will be in my Online Store under Ladies' Makeup. These are some of the best cosmetics that I have photographed.
When Hailey arrived at our photo shoot in the aircraft hangar for a photo shoot with the Harley Davidson Motorcycle and the P-51 Mustang Fighter Aircraft, I was speechless. Her makeup was so perfect and held up under a Mississippi heat/humidity that we typically have in late June day in late May without air conditioning or even a fan wearing a Leather Flight Jacket.
In many cases, I'm in remote locations, like aircraft hangars, airstrips, and on runways where carrying equipment is limited to just my camera, myself, my staff, and the model, Hailey. The flash on my camera and the equipment that I carry sometimes washes out Hailey's beautiful competition/makeup and doesn't represent her actual skin tone.
While you need the additional lighting to eliminate shadows, you don't need the washout effect that standard flashes produces. Most flashes are actually overpowering for the results you are seeking. Before the latest photo shoot with Hailey wearing the A-2 Leather Flight Jacket at a hangar, I experimented with an idea we used in Optic lab in Engineering. I wanted to catch how her ARBONNE® makeup actually appeared on her.
I took an ordinary brown plastic bag, shown below, that every grocery store has for bagging, and cut out a 3- inch square section toward the bottom corner of the bag, marked by dash lines. There's a pleat, or small pocket, that is fabricated into the brown plastic bag at the bottom. This is perfect for forming a filter pocket for any camera that is used for portraits. I use Scotch clear packing tape to seal up the top part of the 3- inch x 3- inch cut-out section of the brown plastic bag.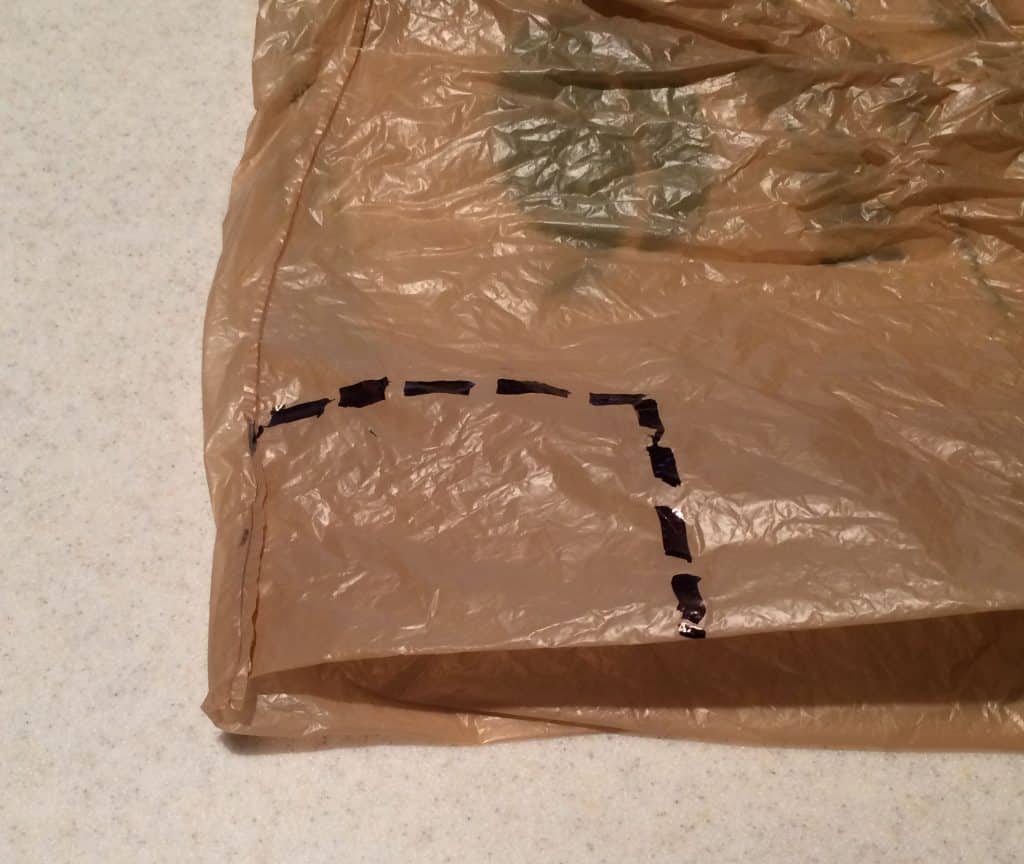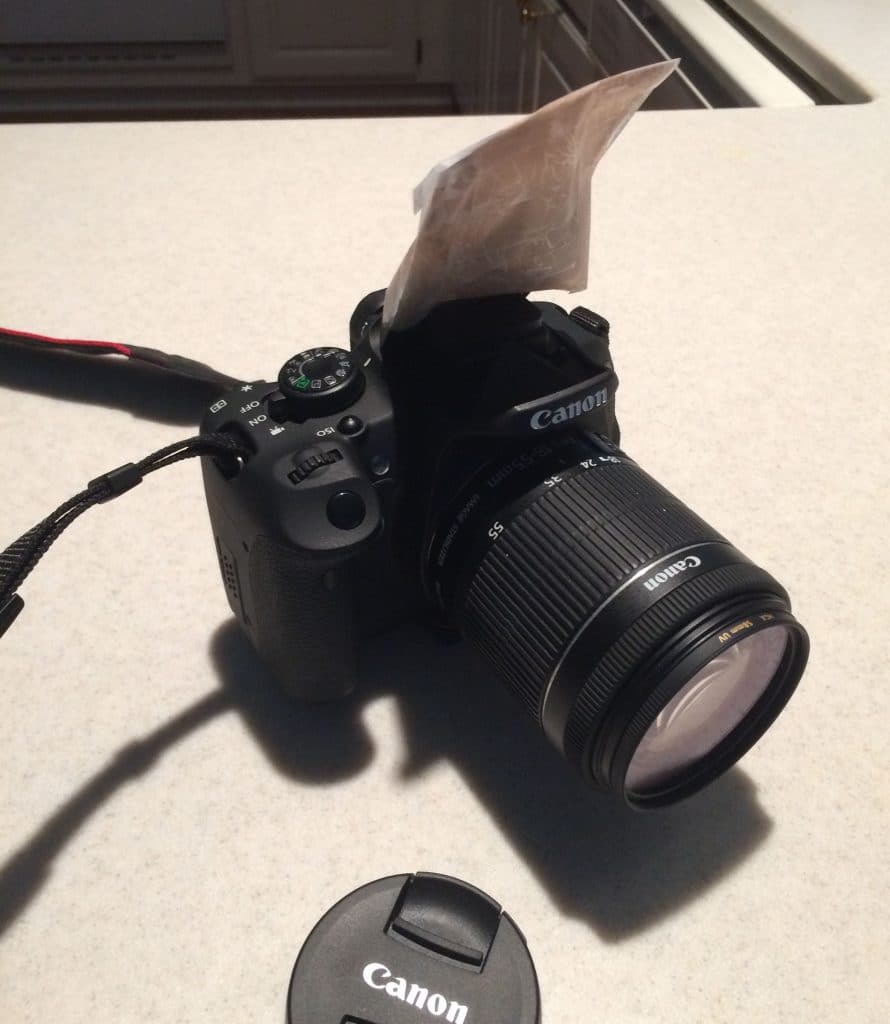 If you want less filtered flash, you can cut your 3-inch x 3-inch square section out of the top part of the brown plastic bag where there's only a single layer instead of the bottom corner pocket, shown above, where there's a double layer. The single layer section will provide a less suppression of the flash.
Since this brown plastic bag filter pocket worked so well for taking portraits, I used that same Scotch clear packing tape that I used to seal one end to also reinforce the entire brown plastic bag pocket filter, both inside and out.
What is nice about this brown plastic bag pocket filter is that it can fold down and fit into any small pocket in or on your camera bag, without storing a large, mechanical rigging devise with arms and shield or a large shroud. I looked at all of theses flash surpressors, but didn't provide the results that the simple but effective brown plastic bag pocket filter did. The brown plastic bag filter pocket can even fit into your pant's pocket of your blue jeans for easy access during a photo shoot.
The Photo Proof of How Well the Brown Plastic Bag Filter Pocket Works
Hailey was nice enough to accommodate me, while I took a photo with her at an airport tarmac with a P-51 Mustang with/without the brown plastic bag pocket filter over my flash. Below left is the first photo that I took without the brown plastic bag filter over my flash. Below right was the second photo that I took with the brown plastic bag pocket filter slipped over my flash. The contrast is amazing.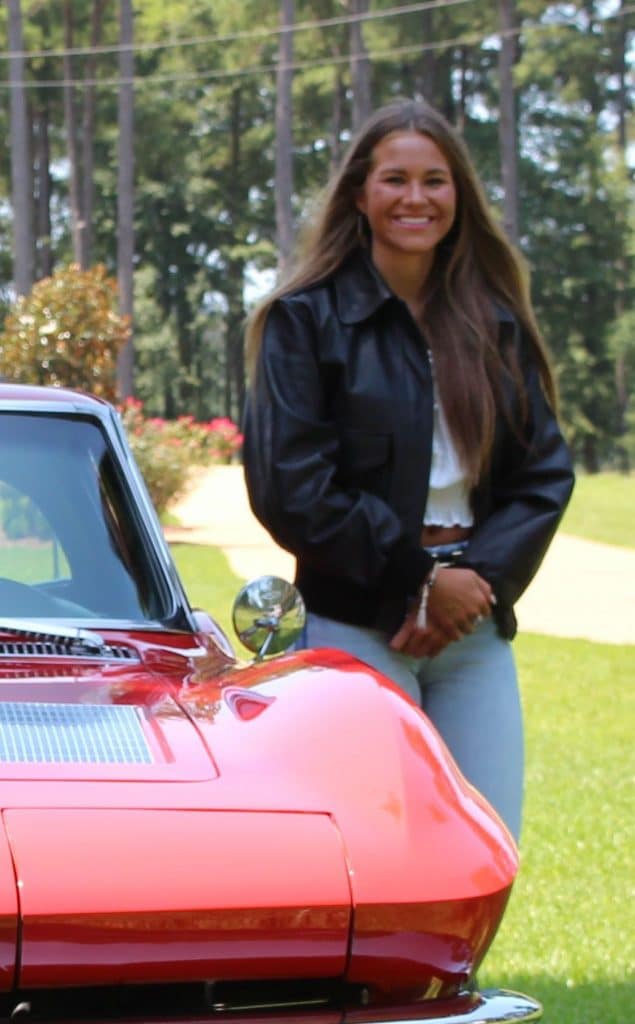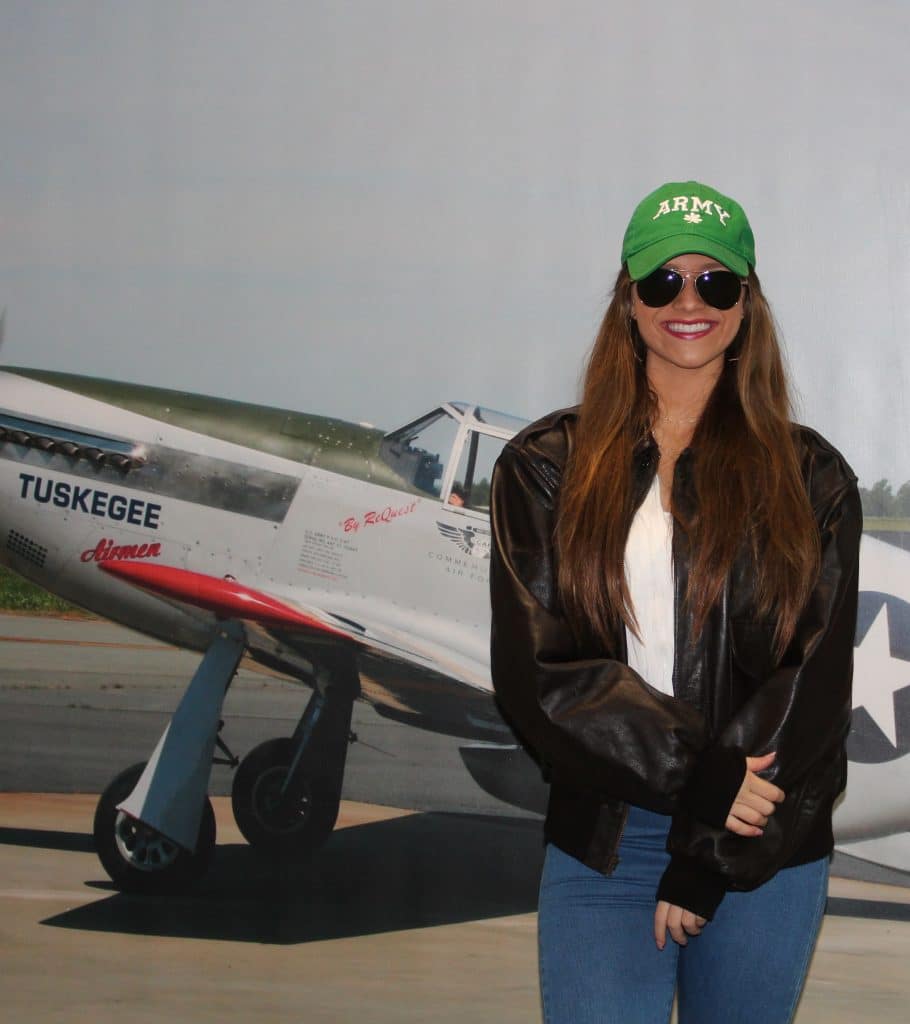 Both photos are with Hailey with her natural skin tone with light makeup. She exclusively uses ARBONNE® Cosmetics, that I recommend all my models do, for all of our photo shoots. I have listed below the cosmetics that she used and links to my Online Store in this particular photo shoot for your reference.
One thing that I noticed about ARBONNE® cosmetics in our photo shoots is how well they held up during the sessions, just inside an aircraft hangar on a 90-plus degree afternoon day with the P-51 Mustang about ready to taxi on to the runway. I did not touch these photos up in any way.
The other photo was taken in south Mississippi with a 1963 Corvette in July on a typical 90 degree Mississippi summer day with low humidity. The lower the humidity the clearer and sharper the images will appear.
What makes All of ARBONNE® cosmetics unique is that they are naturally formulated without Mineral oil, Petroleum, or preservatives. One preservative used in most cosmetics and personal care industry is Paraben to extend the shelf life of a product. The Journal of Applied Toxicology showed the presence of parabens in some breast tissue tumors. Other studies found that it's possible for parabens to negatively impact the immune system and the susceptibility to cancer.
The following ARBONNE® cosmetics will be available in my Online Store on June 05, 2019 for you to purchase. A more extensive line of ARBONNE® cosmetics will be available by June 20, 2019.
For any questions please call:
Charles W. Boatright
1-888-514-1228
or write a comment in my comment section of my Toolbar. The US WINGS® Leather Flight Jackets are available now in my Online Store. These make great gifts for any person.
The steps that Hailey used in applying the following ARBONNE® Cosmetics:
Step One: Spot coverage CC Cream – Medium #7797
ARBONNE® 13-in-1 CC Cream contains mineral SPF and creates a breathable "second skin" to protect you from everyday pollution as small as PM 2.5 microns, which lingers in the air and can stick to the skin's surface. Lightweight formula camouflages skin imperfections with medium coverage for a radiant finish. Contains Phytinol™ and argan oil to support the appearance of skin tone and smoothness.
Step Two: Perfecting Liquid Foundation SPF 15 Sunscreen, Honey Beige #7626
ARBONNE® Multi-purpose liquid foundation with skin-firming properties helps lift the appearance of facial contours, smooth and even skin tone, while providing sun protection.
Step Three: Sheer Pressed Powder, Medium #7827
ARBONNE® For touch-ups on-the-go, our soft pressed powder delivers natural-looking coverage. Polished and beautiful in seconds. (Optional for touch-up makeup)
Step Four: Blush, Sunset #7844
ARBONNE® for a flush-faced beauty with a touch of blendable highlight color along the cheekbones. Sure to give you a rosy outlook.
Step Five: All in the Eyes Eye Shadow Palette Volume 2 #6767
ARBONNE® is a gem. Our specially curated 12-shadow palettes boast better-than-ever velvety feel and botanicals, like cucumber extract and sunflower seed oil to condition the eyelid for smoother application. Volume 1 features colors inspired by earthy terrains, while Volume 2 offers pops of gemstone-inspired shades. | 12 shades x 0.035 oz.
Step Six: A Fine Line Liquid Eye Liner – Eclipse #6735
ARBONNE® Draws the line at fabulous. This thin felt-tip brush with longer handle lets you start slow and build to taste for a Persian eye efect. Long wearing, smudge-proof, this liquid applies smoothly and precisely for effortless application. This was proven during a photo shoot with Hailey in 90-degress with a leather flight jacket and no air conditioning. | 0.09 fl. oz.
Step Seven: Mascara #7793
ARBONNE® has a life is an epic tale – start telling it with your eyes. High-performance lengthening mascara helps create the look of ultra-dramatic lashes with major longitude. Clinically tested and formulated to be water-resistant and long wearing.
Step Eight: Smoothed Over Lipstick – Orchid #6745
ARBONNE® Luxurious, long wearing, and smoothing. Our new, improved lipstick formula has the nourishing and hydrating qualities of a lipstick, with the soothing properties of a balm. The updated design helps the satin-glossy formula glide on easily to create a luscious, gorgeous look. | Net wt. 0.17 oz.
Step Nine: Glossed Over Lip Gloss, Mallow #7940
ARBONNE® provides the maximum lip shine with major softness. Plant extracts and peptides leave lips feeling quenched and intensely moisturized for a smooth-looking, plumped-up pucker. Beauty bliss. This is proven in the close-up photo of Hailey.
This close-up was the last photo taken after an hour in the 90-degree-plus aircraft hangar with a leather jacket on.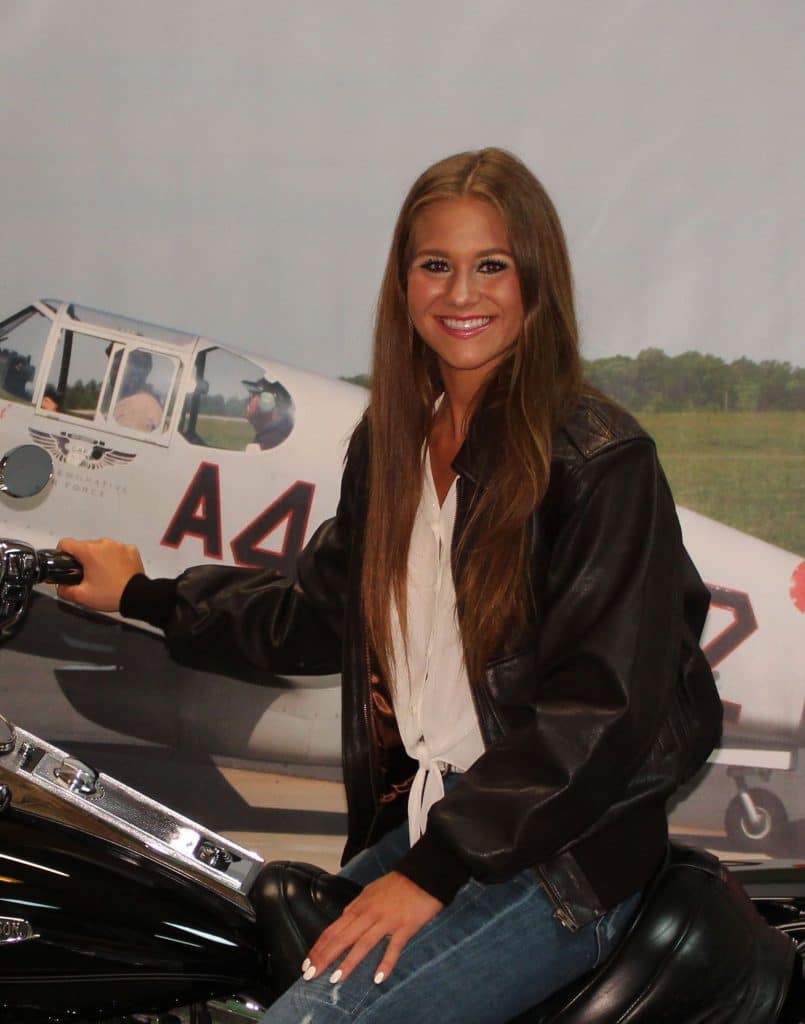 Yes guys that is a Harley Davidson 1450 cc with 80 HP of shear Power!
Hailey's close-up below shows how an ordinary brown plastic bag filter and ARBONNE® cosmetics held up in an un-air-conditioned aircraft hangar without fans on a 90-degree-plus day, while taking photographs with a leather flight jacket for an hour. They say a picture is worth a thousand words. I can't disagree with that at all. With an ordinary brown plastic bag filter over my flash on my camera and the quality of ARBONNE®, the photo shoot turned out better than what I could've expected.
The US WINGS® A-2 Leather Flight Jacket for men and women, along with ARBONNE® cosmetics, can be found in my Online Store. Also ask about our Preferred Customer (PC) offer.
At this time, I just have the cosmetics that Hailey is using ONLY. I plan on expanding the selection of cosmetics in June of 2019. I'm including cosmetics in my QATSPY GOLF Online Store in order to offer this line of cosmetics to lady golfers.
We want lady golfers who don't only want to play their best, but feel comfortable playing their best golf year-round, even in the summer months. Hailey proved the performance of ARBONNE® cosmetics in a 90-degree-plus day in an aircraft hangar while wearing a US WINGS® A-2 Leather Flight Jacket.
Please visit my Online Store for your US WINGS® selection of Leather Jackets that can be personalized with your name, company name, logo patches, or military patches. Please select on the Leather Flight Jacket below for shopping for your US WINGS® leather Jacket: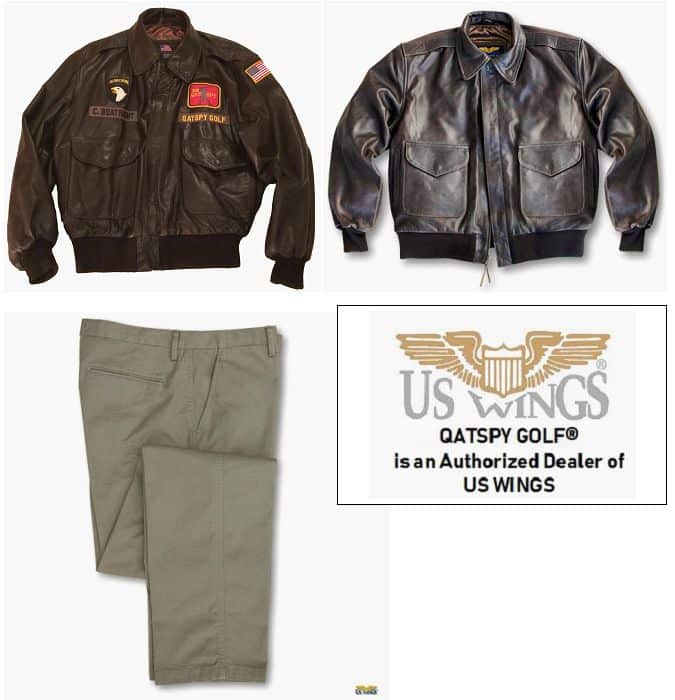 Also Men, I have your line of ARBONNE Products in my store for personal care and nutrition items. I have in my Online Store items to restore skin around the eyes and shaving items. DON'T LET AGE DEFINE YOU! Use ARBONNE and my 925-MET DIET and CASPER FITNESS Program to defy AGING!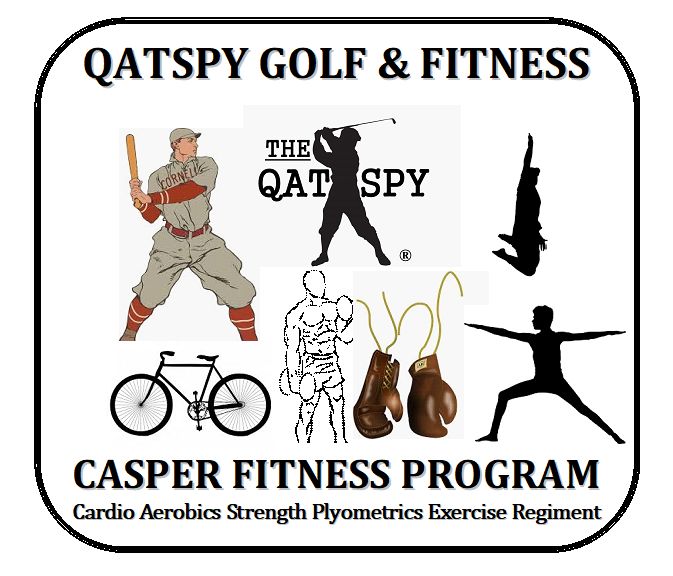 Above is a YouTube Video I made demonstrating 10 of my CASPER FITNESS Program exercises. I also include a special YouTube Video demonstrating my Bunt-Type Chip Shot that is a great practice/training routine that you can perform anywhere you practice your putting that will improve your score from tee-to-green and a great Putting Practice!
Also along the right side of this article are Golf Training Downloads!