THE QATSPY® Yankee Performance Sports Training Athletic Quarters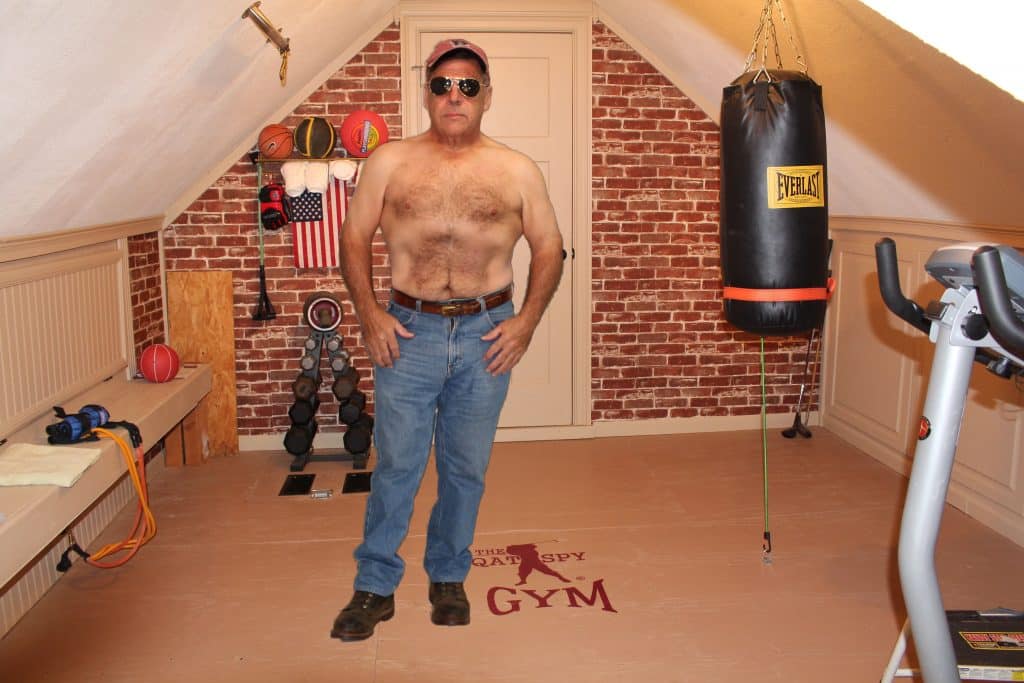 By: Charles W. Boatright
Avoid Injuries, Strengthen/Stretch Muscles- The Major Cause for Joint Issues is the Lack of Strong & Flexible Muscles to Support Joint Health
Falls are still the number ONE cause for people having to face limited and restricted mobility for either short or long periods of time that can sideline them from having an active lifestyle. Just because we age doesn't mean we have to accept a restrictive lifestyle, where we can't enjoy what we did in our thirties or forties.
A lot of attention is given to aerobic activities, like walking, jogging, running and bicycling for our fitness, which are important. But not enough attention is given to strength and flexibility training. Strength and Flexibility are way too critical to our overall health and joint health not to include it in our weekly fitness routine. Muscle strength and flexibility are vital to supporting our joint health and balance. Strong and flexible muscles are critical to avoid discomfort, pain, and limited mobility, and even falls as we age.
I've got good news for you, as discomfort, pain, and limited mobility don't have to be the case when you reach your 40's or 50's. Just with some simple strength and flexibility exercises along with aerobics, we can actually avoid in most cases and limit these issues.
The lack of strength and flexibility exercises starts the vicious cycle of deterioration of our joint health that leads to pain, limited mobility, and falls. HERE'S THE QUESTION– Why work 30 odd years doing something that we have to do to provide for our families, to only retire and not be able to enjoy the things we want to do and not be able to enjoy our retirement years? This doesn't have to be the case, you can actually avoid this limited lifestyle.
And it is never too late to start an effective strength and flexibility program. I listed below a few of my ASCOT Exercises below:
Crunches
AB Roller
Back and side Leg Lifts
Squats as shown below using a simple kickball and dumbbells (5-to-25 LBS.)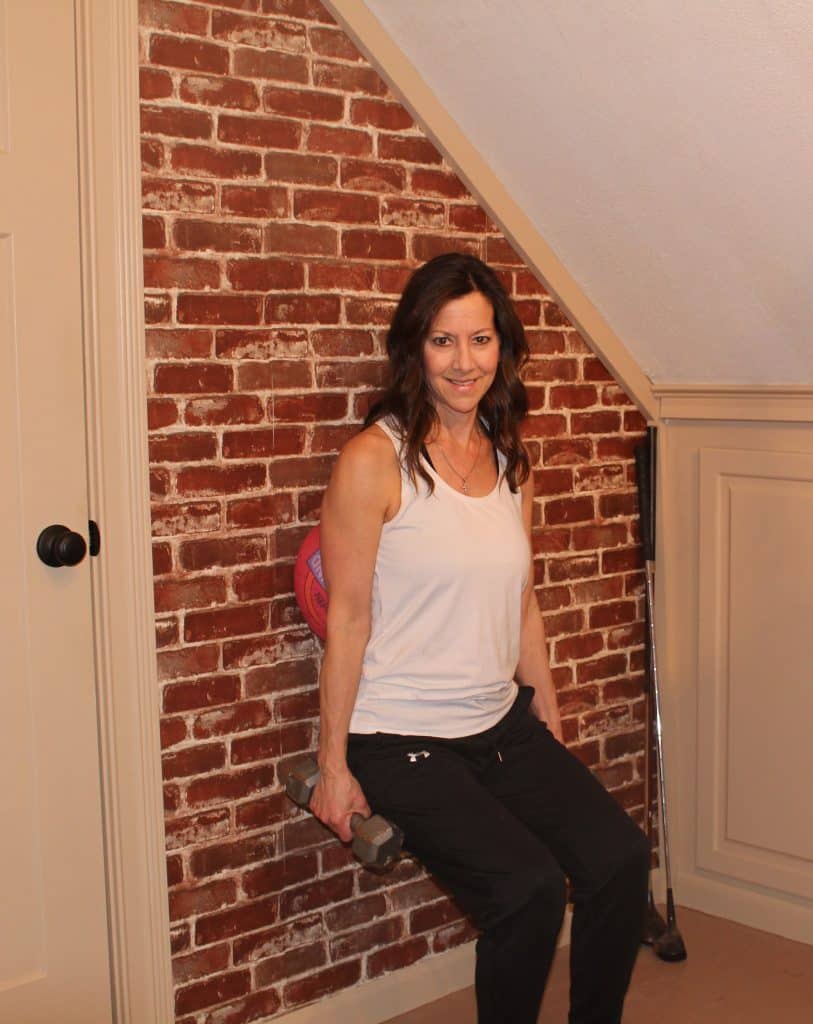 I had a Front Row Seat to Hip and Knee Issues
I had a front row seat to hip and knee issues. Besides having four (4) knee surgeries, I also had a hip replacement in my early 50's, due to a rare disease called Perthes. As I approached my mid 40's I developed pain from a deteriorating hip joint that reached pain levels of eight and nine, with 10 being the worst pain. I also had limited mobility as you can imagined. This condition was similar to what plagued Prince (the singer) that lead to his death due to pain killers.
I continue my ASCOT Fitness as long as I could until my mid 40's that provided me with a short recovery period and no restriction on what I could do after my hip replacement. The strong hip muscles that I developed actually allowed me to feel better than I even did in my 30's when the discomfort from Perthes started.
HERE'S A FACT– Don't let, NOT having enough time, the right exercise equipment, and/or being inconvenience be an excuse for not starting and maintaining an effective fitness program. The feature photograph above shows all the equipment that I use in my ASCOT-Fitness Program. It is too critical not to have a routine Fitness program, even if you only work out three days per week. And DON'T let being out of shape stop you either, start slow and build in incremental steps, but still push your self, especially if you don't feel like working out. If you are sick or injured, DO NOT WORK OUT, JUST WAIT UNTIL YOU CAN! LISTEN to your body!
An effective exercise program is like investing in your 401(k) retirement plan, except this 401(k) is for your fitness and health to provide you with an independent lifestyle. I actually enjoy more sports now than when I did in my mid 40's and I'm now 63 years old, shown below on my Indian Motorcycle. It is critical to also have a sport to complement your workout program, because it provides a purpose for working out. Effective and successful people have a Purpose, have Perseverance, Patient, and Practice what they Preach.
PLEASE SELECT The photograph to see our line of Leather Jackets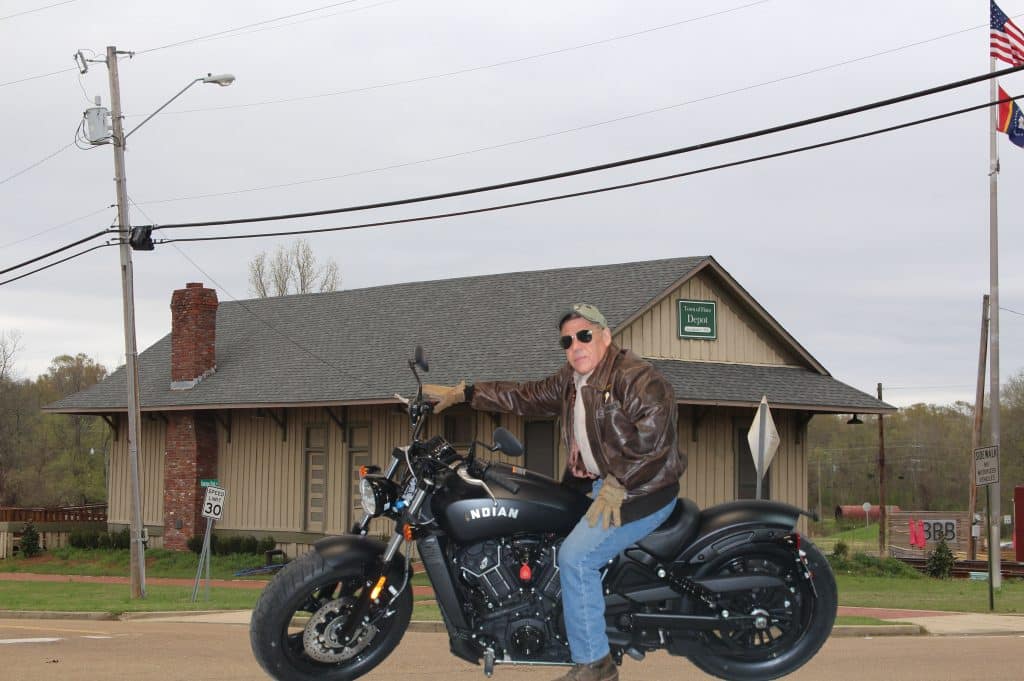 The feature photograph shows me in my GYM where I still work out four days a week. I'm even able to ride my INDIAN Scout Bobber 60 motorcycle that I use in promoting my line of Authentic A-2 and G-1 Leather Flight Jackets that we supply the U.S. Military. Leather is still the preferred riding jacket of motorcyclists for protection. And it looks great for a wide range of occasions, from casual to business wear. You can select to add on a Biker Rocket Patch that we professionally sew onto the back of our jackets for that custom look! PLEASE SELECT the photograph below to see more information on our customized Leather Jackets:
I have long since hung up my wool-blend sports jacket for my A-2 Leather Flight Jacket that you can clean and sanitize yourself with simple dishwater soup, water, and a paper towel. This is important when dealing with a pandemic. Actually, this was the reason the A-2 Leather flight jacket was developed in 1931 and is still based on the same design with some small upgrades.
For The ASCOT- DIET & FITNESS Download
Please select and purchase your complete diet and fitness program that you can use at home or at your favorite restaurant. The ASCOT-DIET Program allowed me to lose 35- pounds in 4 short weeks and 52- pounds within 9- months. I had to lose weight to model the US WINGS leather jackets that I carry in my Online Store and be in my training videos that I produced for golf and fitness: