THE QATSPY® Quapaw Aviation Tactical Sportswear Performance Yellowstone Outfitters Company, An Authorized Distributor for US WINGS®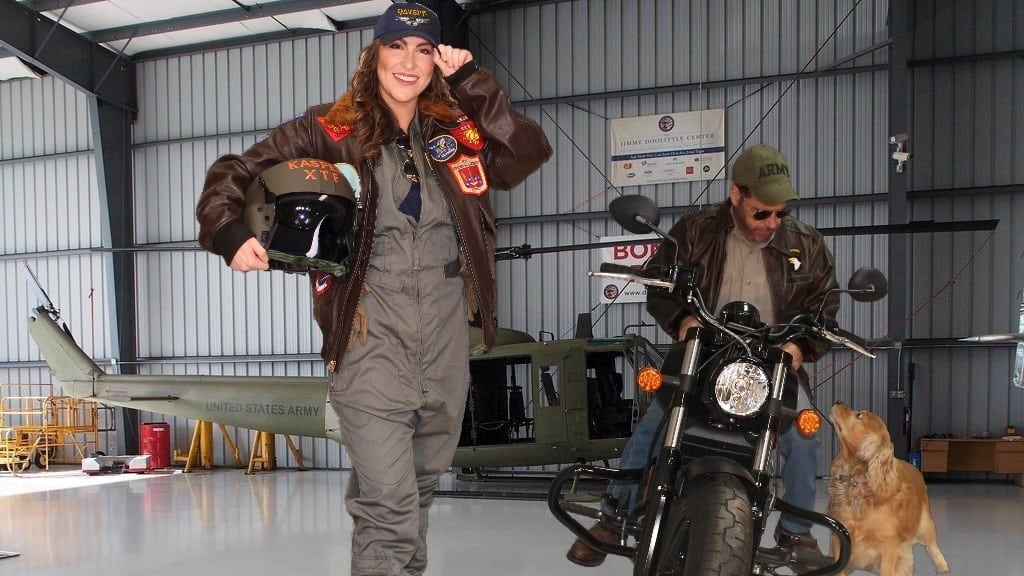 By: Charles W. Boatright
A Successful Diet of WHAT & WHEN to EAT– With Exercise and Active Lifestyle to Drop Weight, Inches, and Years off for Your Health & Fitness
If losing weight and getting into better shape were your two New Year's Resolutions; and you aren't realizing the results that you might have hoped for, don't get discouraged and give up on these important objectives. These objectives are way too important to YOU now and later just to give up and throw-in the towel and just quit.
You've heard that a picture is worth a thousand words- You can use this quote as part of your new strategy to boost your determination to lose weight and get into better shape just by following a simple diet, workout, and by having an active lifestyle. The featured photograph, above, was taken on Friday, December 02nd, 2022, in our hangar showing me at age 65 on my INDIAN Scout Bobber 60 Motorcycle with 'KASPER'.
At age 65, I'm in the shape and condition that I was in during my early 30's. That was thirty-five years ago, if you are counting! The key to reaching this type of shape and conditioning is a SIMPLE Diet, Exercise, and active Lifestyle that I have maintained over the past eight (8) years.
This is part of my DELPHI DIET & FITNESS System that I have been on since November 28, 2023. Below, I'm going to break down why The DELPHI DIET & FITNESS System works and explain why it is such an effective diet and exercise program, but is also age-defying, as well. I'm sure that there are not many of y'all out there who would pass up an opportunity to look younger!
What does the DELPHI Consist of:
The DIET- is simple based two components, WHAT and WHEN to Eat:
The WHAT to Eat Component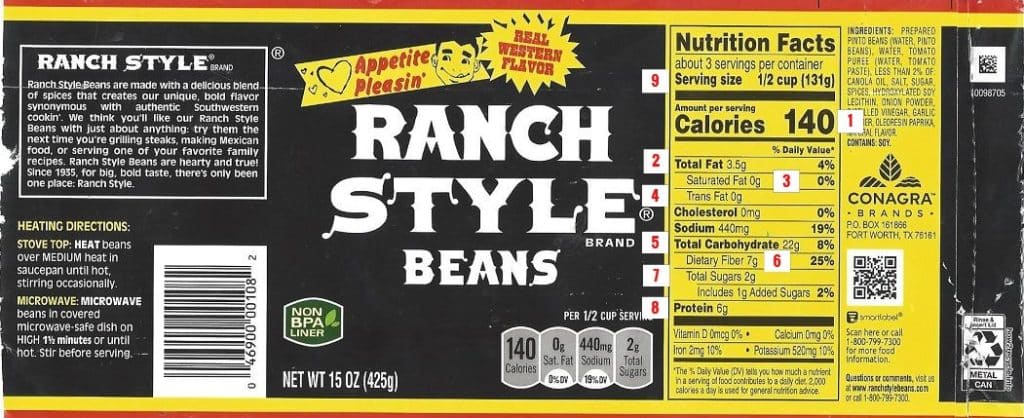 WHAT to eat is based on being able to use nine (9) data points off the standard nutrition label to figure your Health Index number (HI). You want your HI for your menu items to be at or below a 3.25 factor. The Health Index numbers at or below 3.25 are menu items that are high in protein, fiber, and omega-3 fats, but low in sugar and the hidden sugar, your starches. The problem with starches that make them so tantalizing are that these are menu items that are laced with salt. The hidden sugars are actually worse than the sugars that are shown on the nutrition label.
Below, shows why you can't just go off the sugar content on the nutrition label by comparing Sweet Potatoes (a perfect food) to Idaho Potatoes. You've got to know where your calories are coming from to lose the weight. Not all calories are created equal; and this is why you find it hard to drop pounds and inches. This is why the Health Index number is essential to help you lose weight.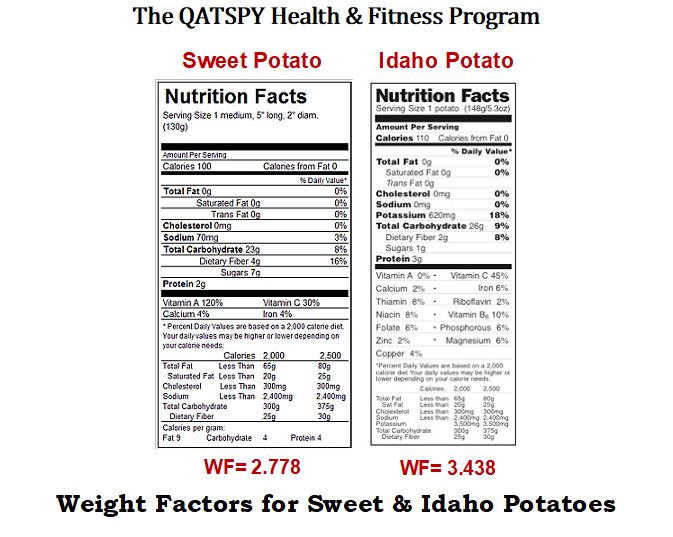 This is the reason the sweet potatoes are healthier, with the HI of 2.778, even having a higher sugar component, fructose, with 7- grams, compared to only 1- gram of sugar in the Idaho potatoes. Even though Idaho has lower sugar count, it makes up with those hidden sugars (those pesky starches that aren't noted) that are not accounted for on Nutrition Labels, but has a huge impact on your efforts to lose weight.
That is why it has a higher HI number of 3.438 for the plain potato. Then, if you dress the Idaho potato up with butter and sour cream, then you're looking at a HI factor of 6.45. Almost twice the HI factors. You are getting the reason why dieting is difficult with the wrong diet.
Now you are beginning to understand why the Health Index (HI) factor has such a bearing on your ability to lose the weight.
The WHEN to EAT Component
WHEN to eat– Your body metabolizes your food most effectively based on your Circadian Rhythms. Your body starts metabolizing at 9 a.m. and ramps up at 2 p.m., then suspends regular levels of metabolizing at 6 p.m. You want to have your meals between 9 a.m. and 6 p.m. Even if you don't purchase THE DELPHI DIET & FITNESS System for $8.95, below, at least follow this schedule of having your meals of WHEN to get partial benefits. But the real turbocharger is the Health Index number. Just remember, you body can do two things with your food- Either burn it as energy; or store it as fat based on WHAT and WHEN you eat!
John Tesh on the Benefits of Eating before 6 p.m.
The WHEN that I have my meals was substantiated by John Tesh that was a major part of my age-defying fitness and contribution to my complexion at age 65 and to have skin that I had at age 32. John Tesh, on his radio show, Intelligence for Your Life, sighted a Cleveland Clinic report that aired on May 11, 2022, that discussed the age-defying health benefits of eating before 6 p.m. This is a huge component of your diet and I have proven it in my photograph, below, taken in our hangar on January 07th, 2023, where I'm 65 years old.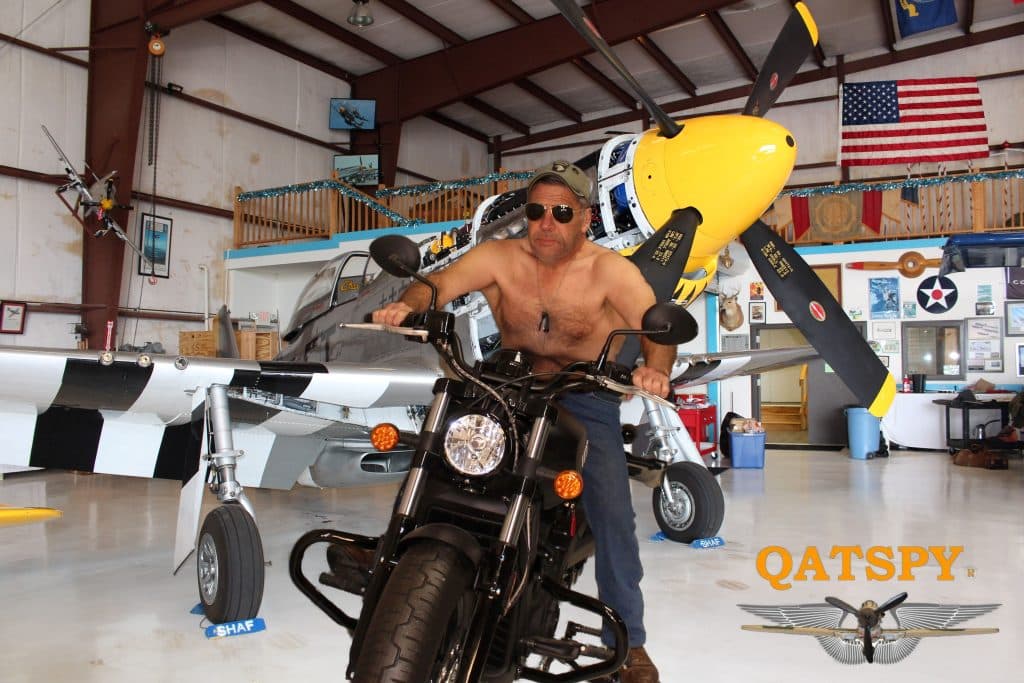 Eating past 6 p.m. interferes with your body's natural ability to repair and rejuvenate your skin at night while you're asleep. Just remember- Nothing good ever happens by eating past 6 p.m. to your health and fitness, for several reasons, your weight is just one factor. When you eat past 6 p.m. has a huge negative impact on your BIG THREE (3) vital numbers- Blood pressure, Blood glucose, and Cholesterol levels. If you want to lower these, eat your meals before 6 p.m. I personally eat before 5 p.m.
But the real turbocharged-calorie-burning juggernaut is the Health Index (HI) number of knowing how to read and use the nine (9) data points off the nutrition label. This is how I lost 6- inches in 9 weeks and a total of 9- inches over the span of nine months, as shown below in my Waistline Chart: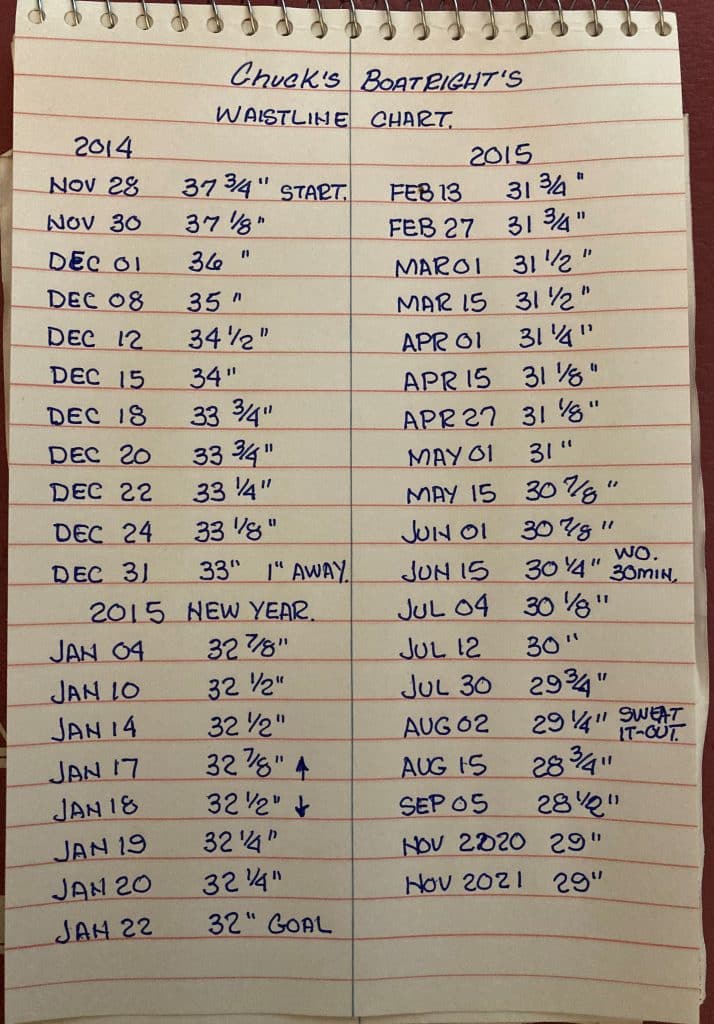 Exercise Workout
While exercise accounts for 20 percent of your weight loss, it is essential that you include a workout program to strengthen and tone-up your muscles, and more important, toning up your skin to look younger. Your muscles are, in large part, what contribute to the age-defying health and condition of your skin, refer to my AB Challenge, above. If you want to maximize your workout sessions, plan your workout, like I do, for that 2 p.m. period when you're metabolizing your food at its max.
Your skin is the marquee, in large part, for your health and condition and for your overall fitness. The reason for this is that just under your skin are receptors called Fibroblast Natural Growth Hormone receptors that are connective tissues that supply essential collagen to your skin and joints. With the joints I have, I need all the collagen I can produce, especially after four (4) knee surgeries and a hip replacement. These receptors are activated to release additional collagen during your strength training.
Also during your cardio-aerobic workout, get your heart rate up to your Target Heart Rate of 80 percent of 220, minus your age. For example, my Target Heart Rate= THR= 80% x (220 – 65) = 124 ppm.
In the photograph below, I'm shown in my GYM, working out on my 80 Lb. boxing bag on July 02nd, 2022, when I just turned 65. The exercise equipment that you see here is all the equipment that I use to workout with and perform my CAST– Cardio, Aerobic and Strength Training program. In THE DELPHI DIET & CAST FITNESS System e-book, posted below that links you to KINDLE, this contains step-by-step videos and the list of equipment that I use. I describe each of my elements in detail and how to perform each one in these videos.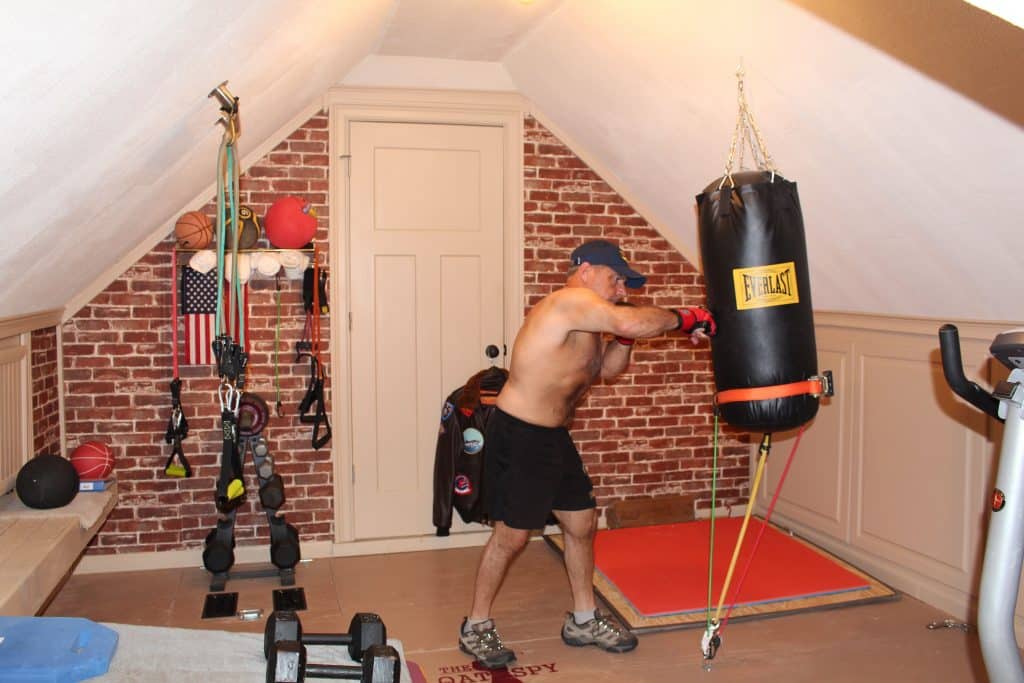 My usual exercise sessions are 45- minutes in length that I do six (6) days per week. I concentrate on doing 3- sets of 15- reps of each element with a 15- second rest period between each set. You will be amazed at your results with a 15- second rest period between sets to improve your stamina in your workouts.
Best advice that I can give beginners– If you are just starting an exercise regimen or it has been sometime since you have worked out, start with just 5 reps per set and slowly increase reps with intensity and resistance with duration time. If all you can do are two reps, guess what- that's where you start. It is essential to do what you can and then gradually increase. DO NOT focus on what you CAN'T. You will improve with time and without injuries, besides having sore muscles that are expected.
Your Lifestyle
IT IS SIMPLE: Stay active and challenge yourself by finding a sport you enjoy and attend sporting events with family and friends for your social wellbeing. Develop a hobby while you are working (i.e., my hobbies are: welding, golf, fitness coach, carpentry, catering, sports writer, and running a sports apparel business, THE QATSPY®). These hobbies can turn into your second career when you retire from having to do what you have to do and doing what you want to do. Believe me, it makes a huge difference when it is on your schedule in doing what you want to do.
Remember what Mark Twain said about work- Find a job you enjoy doing, and you will never have to work a day in your life.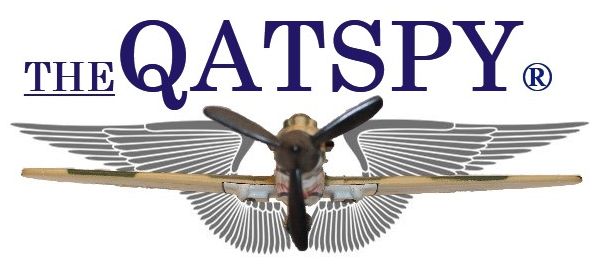 Below I have attached THE DELPHI DIET & CAST FITNESS System that is on Kindle for $8.95:
This is my Sports Apparel Business where I carry the U.S. Military issued A-2 and G-1 Leather Flight Jackets, along with chino pants and button-down oxford shirts that are a part of my CAJON-Style Collection and a part of my Flight Operations Center Collections:
CAJON-Style COLLECTION: (CAJON is Chino, A-2 Jacket Oxford Shirt Nostalgia-Style)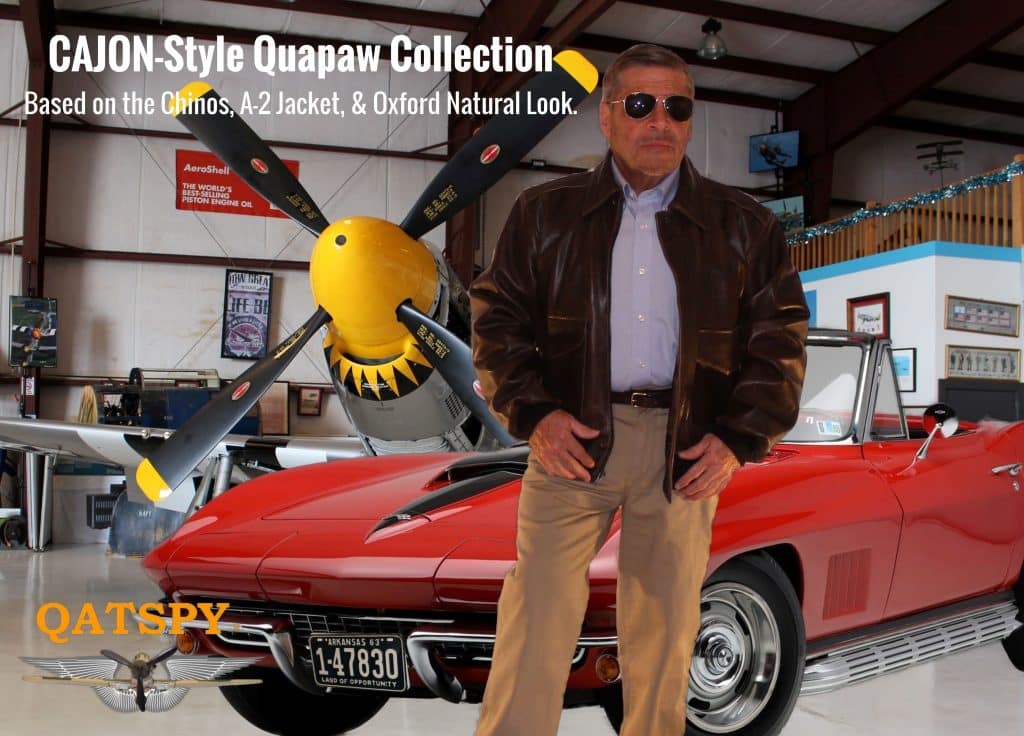 Flight Operations Center Collection: