THE Great QATSPY® Quapaw Aviation Tiger Sportswear Performance, Yukan Outfitter Company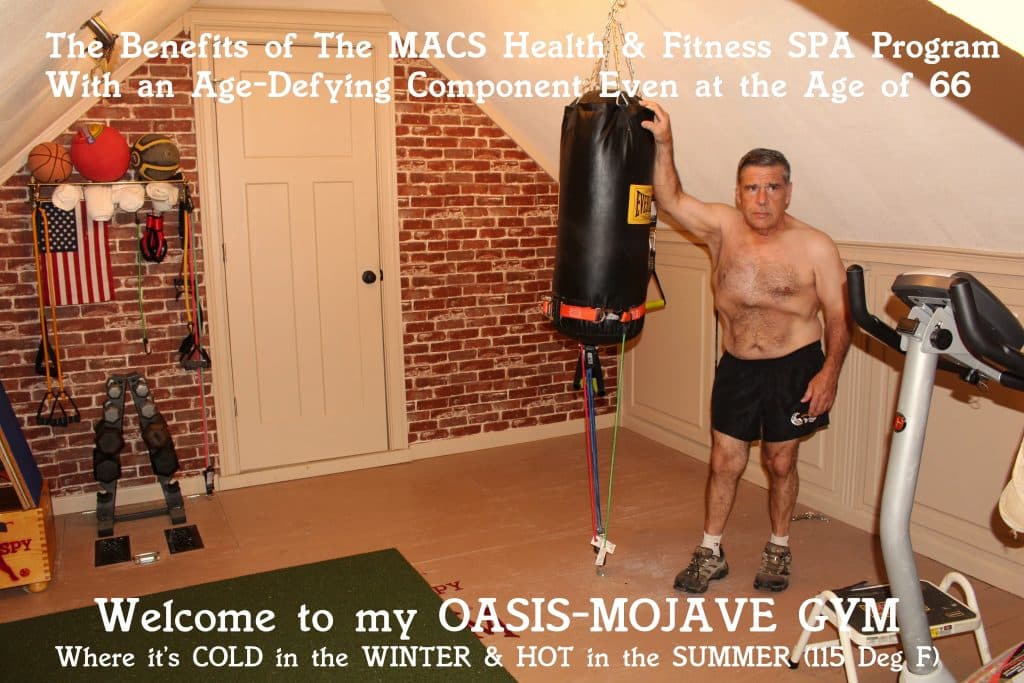 By: Charles W. Boatright, President of THE GREAT QATSPY® Outfitter Company
A Post Workout Health & Fitness Nutrition– Amazing Sauerkraut Benefits for Post Workout to Improve Weight, Blood Pressure, Glucose Numbers
I have been eating sauerkraut after my workouts starting in June of 2023 and continuing now in August due to the hot temperatures in my Oasis-Mojave GYM that isn't air-conditioned that is located over my photography studio. From the benefits of eating Sauerkraut after my workout, it will be a part of my POST WORKOUT from now on for the age-defying benefits sauerkraut provides. Not even supplements can beat the nutrition value of simple but effective sauerkraut.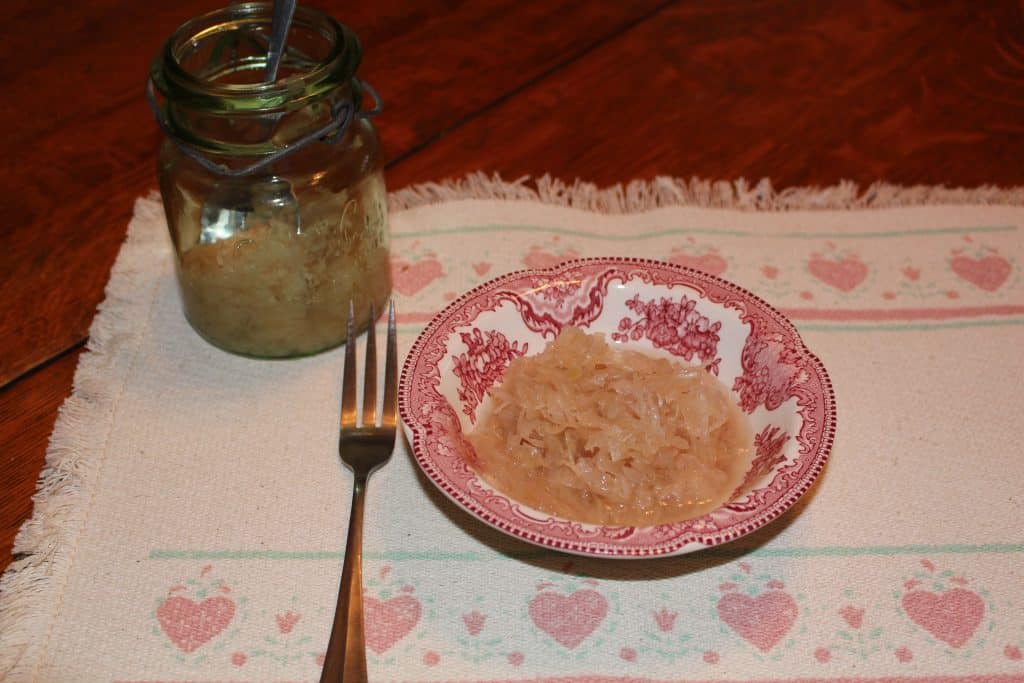 Even working out in the morning at 10:00 AM in my gym, the temps are in the upper 90's. But that allows me to condition my body to allow me to continue to work on my farm and in my welding shop. Last time I checked, neither my farm nor the welding shop were air-conditioned, especially in Mississippi and Missouri where I have farms.
The hot temperatures in my Oasis-Mojave GYM also allows me to increase circulation of blood and oxygen to not only my muscles, but to my skin and brain for their health and conditioning benefits. There are two major factors that have allowed me to defy my age now at age 66. ONE– Is my workout and conditioning MACS Program , and TWO– my MACS DIET that is based on WHAT I eat and WHEN I eat. WHEN is just as important as WHAT I eat, where I don't eat anything past 6:00 PM. Even if you don't follow a particular diet, do this one thing for your own health, DON'T EAT PAST 6 PM, nothing ever good happens eating past 6 PM.
Research of the Benefits of Sauerkraut
I did some research on what supplement that I could replenish my body after my workout sessions that could improve recovery and improve circulation to remove toxins from my system that builds up during the day and during my workouts. So I took from what I knew about sauerkraut based on five (5) factors: Sauerkraut is made from cabbage, contains vinegar, and is a great source of a probiotic and is a complex carbohydrate. That was what I knew before I started reading up more on the benefits of sauerkraut.
Sauerkraut is fermented type of food, it doesn't need to be frozen or refrigerated, but I prefer my sauerkraut cold after my workout sessions to cool-down. I workout for 45- minutes each sessions six times a week.
Now for what I Found Out Base on Nutrition Beneficial of Sauerkraut
My MACS Diet is based on a Metabolic Amino Acid (Protein) ■ Complex Carbs ■ and Soluble fiber to maintain my weight and fitness levels over the age 66, shown in the feature image, above.
Where's what I learned from my research of what Sauerkraut contains:
A Source of FIBER–
A diet that consists of fiber is key in that it satisfies hunger and it aids in the digestion of your food where your body can use your food for energy instead of storing your food. Fiber is very beneficial in that it reduces your LDL (the harmful) Cholesterol and maintaining a healthy heart and cognitive function.
A Source of Vitamin A
Sauerkraut boosts the youthful appearance of your hair and skin for that age-defying look of your hair and skin while maintaining individual cell strength and health. The cell strength and health reduces wrinkles, cataracts, and other ocular issues associated with aging. Cell strength improves cell replacement.
A Source of Iron
Sauerkraut is loaded with iron like your green vegetables that we need to eat at each meal that some of us don't get enough of for our health and fitness. This means sauerkraut is great for those of us that work out in the GYM to increase our oxygen levels and blood circulation for muscle, joint, bone, and especially our skin health. Sauerkraut also contains sodium for those of us that sweat it out in the gym. Even when I work on the farm or in my welding shot during the summer months, I'm pouring sweat.
I now substitute sauerkraut for my lattice as a salad that I used to enjoy having with my meals. But the problem with lattice is trying to keep it fresh beyond just a few days, especially during the summer months. Freshness isn't an issue with sauerkraut since it has been fermented. Fermentation is a great source of a probiotic source of food that is great for gut health and reducing abdominal fat, that is difficult to lose, especially for us over 65.
A Source of Vitamin C
Just one-quarter cup serving size of sauerkraut provides you with one-third of your daily recommended amount of vitamin C. This means it boosts your immune system to defend against colds and other illnesses, like COVID infections. Here's the big hitter in your nutrition lineup, vitamin C in sauerkraut helps to promote cell regeneration on a faster cycle even as we age for healthier looking skin, hair, and other cell replacement.
In other words sauerkraut is a natural and great skincare product in a can that is very inexpensive.
Antioxidants
Sauerkraut detoxifies the body of free radicals and improves your health even as we age by promoting cell development at a normal pace that we had in our 30's. Also antioxidants found in sauerkraut provides an anti-inflammatory component to reduce muscle and joints discomfort, especially for those of use like me that are over the age of 65 and workout with strength training.
In the feature image, I'm in my gym just after cooling down. I'm proof that sauerkraut is like having a can of anti-age elixir right in the pantry of your kitchen. I eat a quarter-of-a-cup of sauerkraut after I finish working out and each meal that I keep in my refrigerator for a cold treat. It is refreshing to go to my refrigerator and have a cool treat of sauerkraut after my workouts because my body is craving salt.
Vitamin K
Sauerkraut provides one-fifth of your daily recommendation amount of Vitamin K that is essential for bone health and even more significant, sauerkraut maintain a healthy blood pressure that is one of my key vital indicators for my health. I take my blood pressure every night before bedtime. Below is my normal blood pressure reading, without any prescribed medication: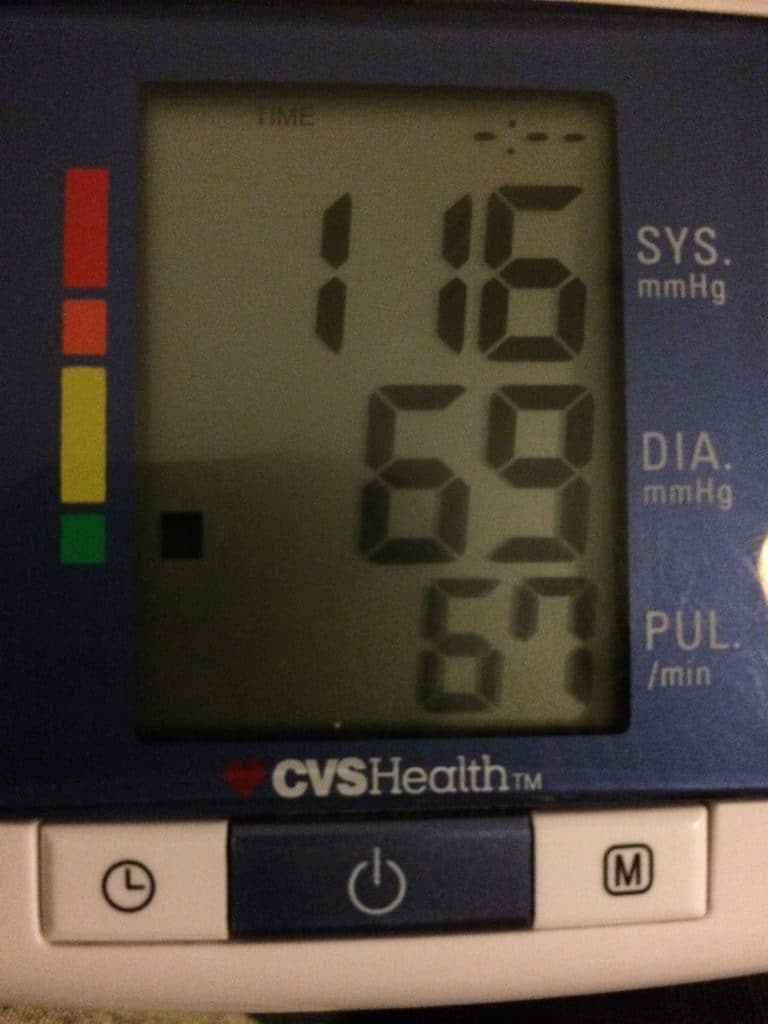 At age 66, I'm not on any prescribed medication of any type or kind; and my goal is to give my body the resources to regulate my health and fitness naturally. Any medication has side effects.
Sauerkraut for Post Workout
Here are the Fitness Benefits of Post workout with Sauerkraut:
Replaces sodium and vitamins that you sweat out during your workout sessions.
Reduces Inflammation in muscles and joints. A great thing for us over 65!
Detox the body of Free radical
Boost the immune system, important especially during a pandemic.
Provide bodybuilders with an awesome physique that is difficult to do with just normal power lifting alone.
Burns abdominal fat that is difficult to target with just fitness alone.
The AB Challenge that I did in our Hangar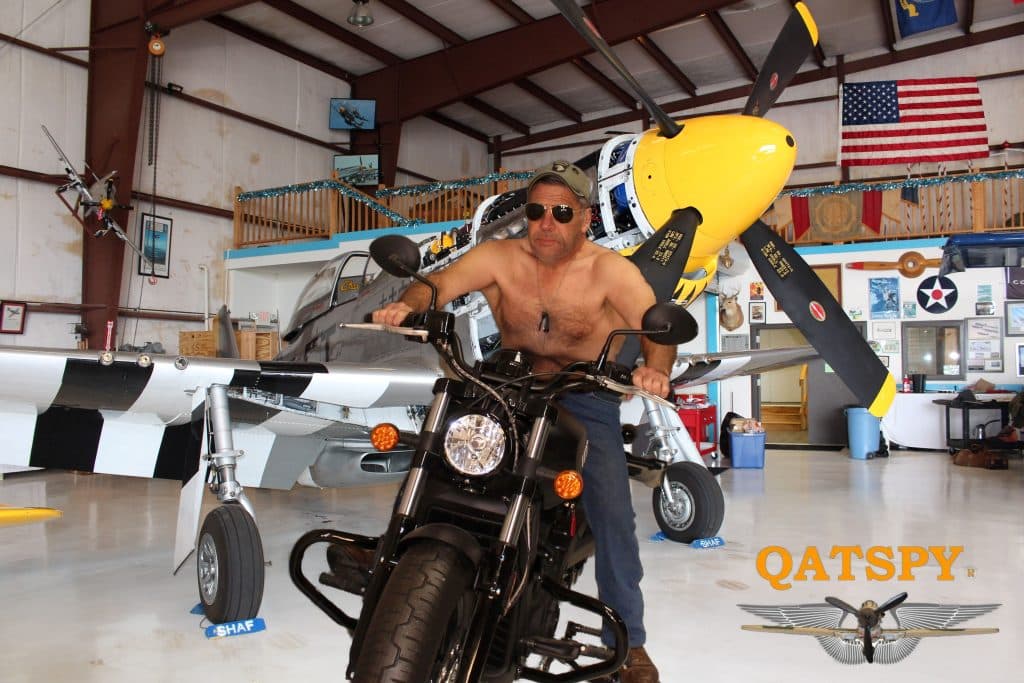 One of the most challenging photoshoots to do is a photo where you are exposing your abdominal area at any age. Much less doing an AB Challenge at the age 66 that I am doing in the feature photograph in my gym that I did today, Saturday, August 12th, 2023 and in the photograph above, that I did on July 14th, 2023. This photo above was taken while I was sitting on my INDIAN Scout Bobber 60 after we did our Fall Fashion photoshoot for our SPORTY'S WRIGHT Bros. & Cockpit Collection that are in our online store.
But, even more challenging than an AB Challenge is doing a photoshoot with one of our models, Heather, that is in her early 20's, below. We did several shots in our hangar for our 2023 Fall Fashion of our SPORTY'S WRIGHT Bros. & Cockpit Collection. You can use this link, below, to shop THE GREAT QATSPY® Online Outfitter Store: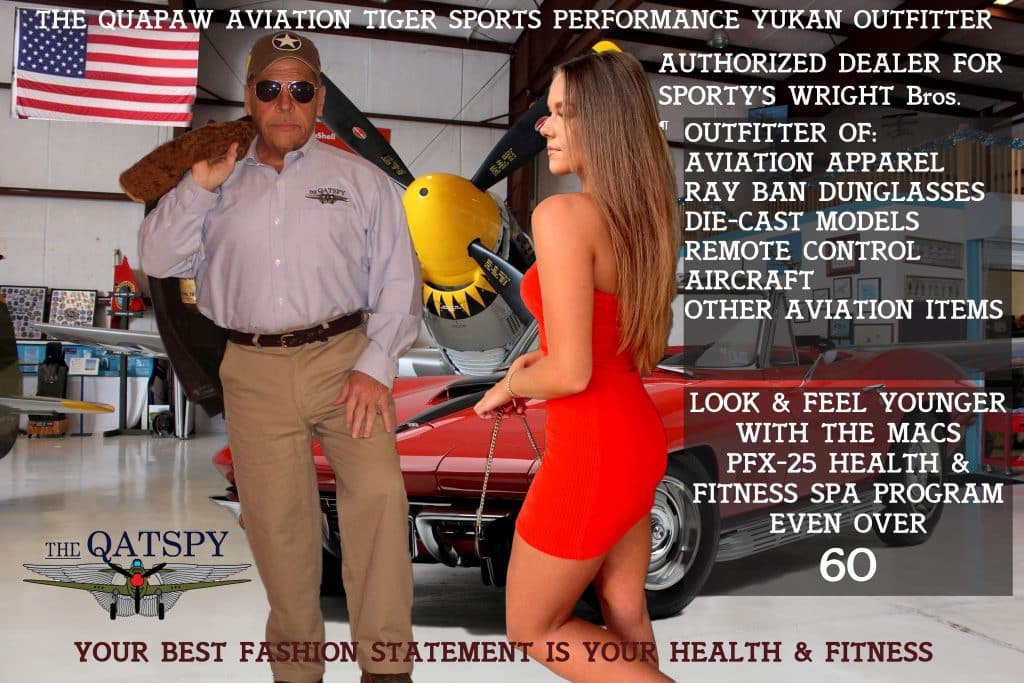 Sauerkraut for Mental Health
Also eating sauerkraut reduces anxiety and reduces risk factors associated with certain cognitive impairments. Sauerkraut contains tryptophan, an amino acid, that produces serotonin, a chemical that carries signals between cells in the brain that also plays a major role in body functions.
So mental health has links with your diet and fitness. A great way to link these together, of diet and fitness, is what I call Active Meditation, especially during your aerobic and cardio parts of your workout. A great way to use Active Meditation is to listen to music. Even when I'm working on my farm or welding shop, I listen to music.
Use Your Workout Sessions just not to Drop Weight, but to Drop Stress with Mediation while You Workout Using Music
We don't usually associate our workouts for an opportunity to meditate; but a great way to achieve this type of meditation is to listen to music during your workouts. I listen to pop music like U-2, Aerosmith, Bob Seger for my strength training. Then for my aerobic and cardio session of my workout, I listen to smooth Jazz– like the music from Cindy Bradley, Kayla Waters, Boney James, Brian Culbertson, Sada, Al Jarreau, Najee, Dave Koz and Herb Alpert just to name a few.
Listing to music is used to treat those dealing with Parkinson's Disease while they are engaged in physical therapy, even working out on a boxing bag that a organization call Rock Steady uses in the treatment of Parkinson's and Alzheimer's. I pay close attention to this organization techniques to include these in my workouts. I don't want to lose neither my physical nor my mental ability as I age. I want to past on my experiences to others that I have gain in engineering and life.
You will also find my MACS MBS-25 Health & Fitness SPA Program in our online store also: