THE QATSPY® Opening the Files of History for Perspective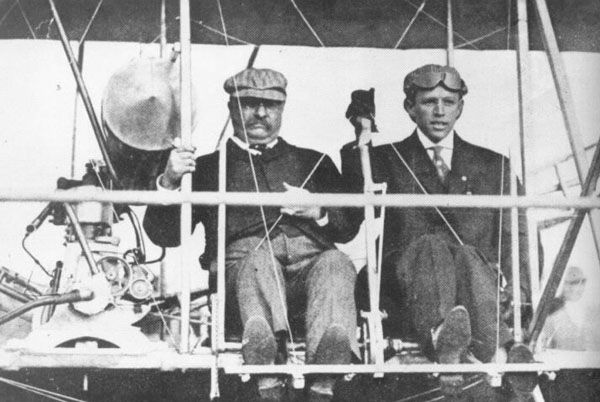 By: Charles W. Boatright
A Historical First Flight into the Future- This Flight was Century Earlier than either Richard Branson's or Jeff Bezos' First Flight into Space
The historical first flight that I'm referring to took place on October 11, 1910 in Saint Louis, Missouri, where President Theodore Roosevelt became the first U.S. President to take a flight (56- seconds in duration) on an airplane. I stated on, instead of in, ON an airplane because that was exactly what President Theodore Roosevelt did with the pilot Arch Hoxsey of Hoxsey Wright Co. That is correct, the same Wright Brothers that took their first flight in 1903.
Just think, the Wright Brothers, less than seven-years earlier, took their first flight on December 17, 1903 on their airplane that they built and flew at Kitty Hawk, North Carolina. Then less than seven years after that historic flight President Theodore Roosevelt took his flight as a first U.S. President on Hoxsey Wright's Company aircraft. Within eight years of President Theodore Roosevelt flight, aviation had advanced to a point where aircraft were being used in World War I as a bi-wings aircraft. So in a span of 15- years, we went from aviation being only a dream to being a reality and functioning as an aerial vehicle. That's amazing achievement.
President Theodore Roosevelt was a very adventurous person. He didn't shrink from any adventure or challenge, especially if it was a flight into future. He was beyond his time, especially in the area of civil rights. Please read my article on President Theodore Roosevelt. But how would you have like to have been Arch Hoxsey, when they informed him at the Kinloch Air Field in Saint Louis, Missouri, that he had a passenger to fly. When Archy Hoxsey was settling back into his seat after refueling, he asked who? They informed him– non other than the President of the United States. Look at the feature photograph, where both President Roosevelt and Archy Hoxsey preparing for takeoff, there are NO SEAT BELTS!
Richard Branson's or Jeff Bezos' flights into space
As exciting as both Richard Branson's or Jeff Bezos' flights into space were over the 52- mile boundary (The Karman Line the edge of space), the flight that President Theodore Roosevelt took was more remarkable to me. One reason the lack of aviation experience that had been developed within only 7- years. They essentially had the Kitty Hawk Aircraft 3.0. Compare that with 60 years of space exploration we have gained since 1961.
Than just within 40 years after the start of the 20th Century, we went from the Wright Brothers first flight at Kitty Hawk in 1903 to the 1940's single-engine mono winged aircraft, such as: British Spitfire, Germany's Focke Wulf 190, Japan's Mitsubishi A6M Zero, to the United States' P-40 Warhawk and the best fighter of all times, the P-51 Mustang, my favorite aircraft to fly.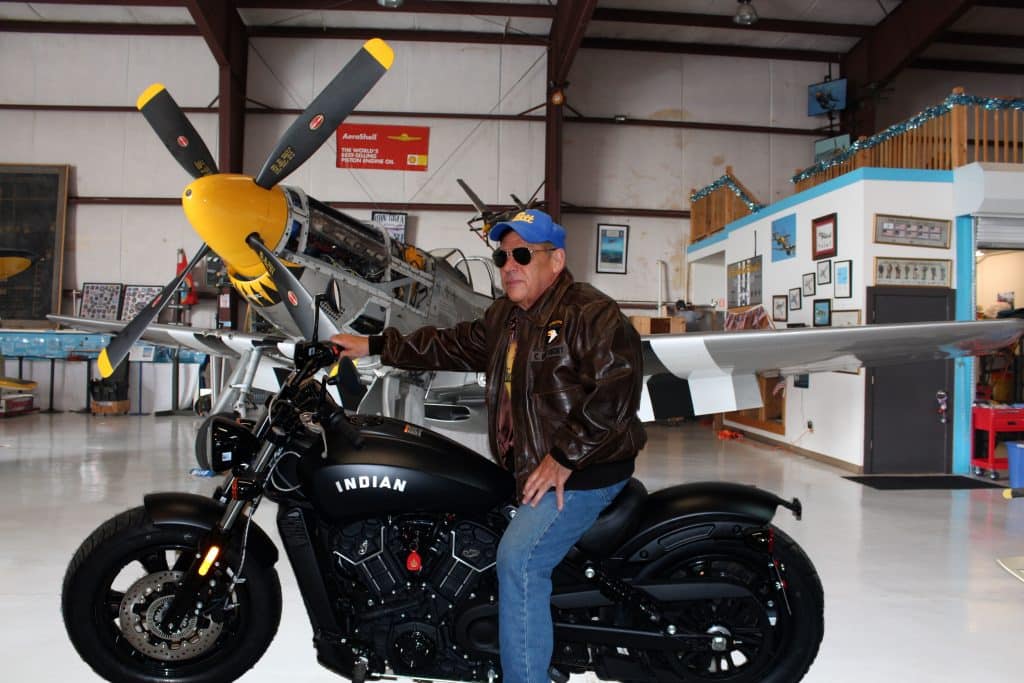 Then the men and women returning home from the war worked on rockets that took us from intercontinental missile technology to orbiting the earth in 1961 to landing on the moon on July 20, 1969. No time in human history has that much technology been developed in just a span of 66 years.
In June 09, 1931, even up until now, there has been one iconic piece of history memorabilia that has been a part of this aviation technology boom that has actually changed very little in its 90- years, even in today's era has remained the same. The A-2 leather flight jacket that these aviation pioneers wore was developed to protect these aviators from future pandemics like the 1918 Spanish Flu Pandemic.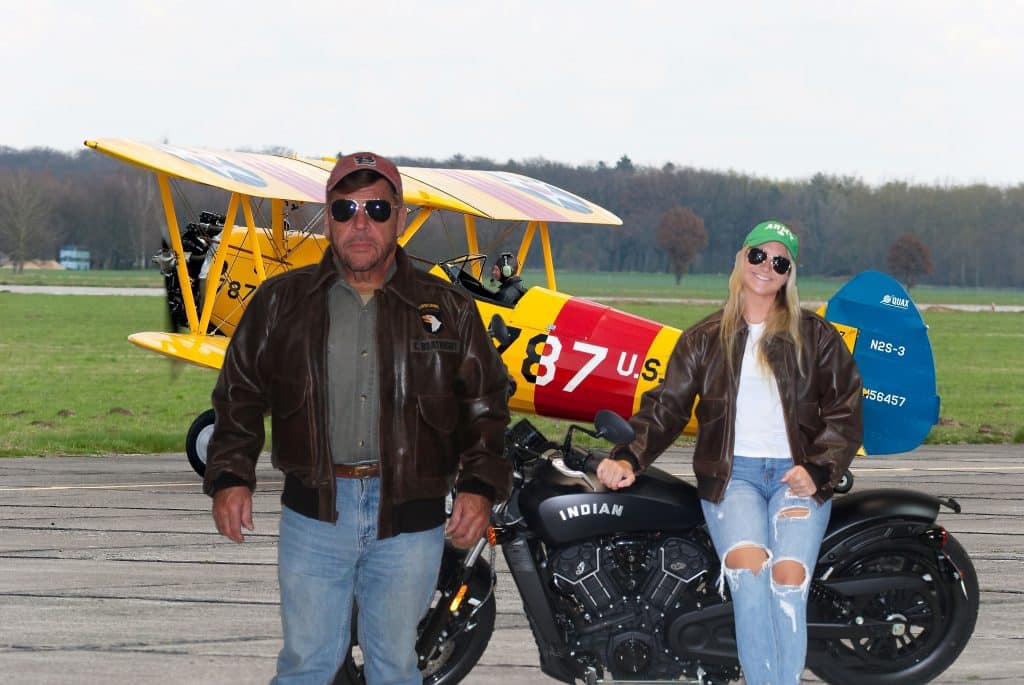 This A-2 Leather Flight Jacket has been a part of aviation history that demonstrated the charisma that these aviation pioneers had that marked these historical moments during the 20th Century. The A-2 Leather Flight Jacket created the charisma that was captured by Hollywood films. Nothing demonstrates the charismatic charisma on the silver screen better than the A-2 Leather Flight Jackets that are still being issued to our U.S. Military and to Hollywood. Just checkout TOPGUN, Behind Enemy Lines, Red Tails, just to name a few.
Our A-2 Leather Flight Jacket has been a part of Lights-Camera-Action for decades. You can purchase a piece of film memorabilia and history for that same charismatic, charisma look and style for both men and women. I wear my US WINGS® A-2 Leather Flight Jacket that I have in THE QATSPY® online store to replace my wool-blend sports jacket that I have long since mothballed.
Our A-2 Leather Flight Jacket offers a charismatic and charisma look, feel, and style that is also durable and is carefree that can stand up to an active lifestyle, even riding a motorcycle or flying. The cloth sport jacket can't meet the endurance of our A-2 Leather Flight Jacket with style, feel, and being comfortable. Matter of fact, the more you wear our A-2 Leather Flight Jackets, the more desirable, charismatic, and charisma look, feel, and style it has. Kind of like wearing your favorite pair of blue jeans. Add the A-2 Leather Flight Jacket to your fall fashion and look great and perfect for those tailgating and other events.
Purchase yours today: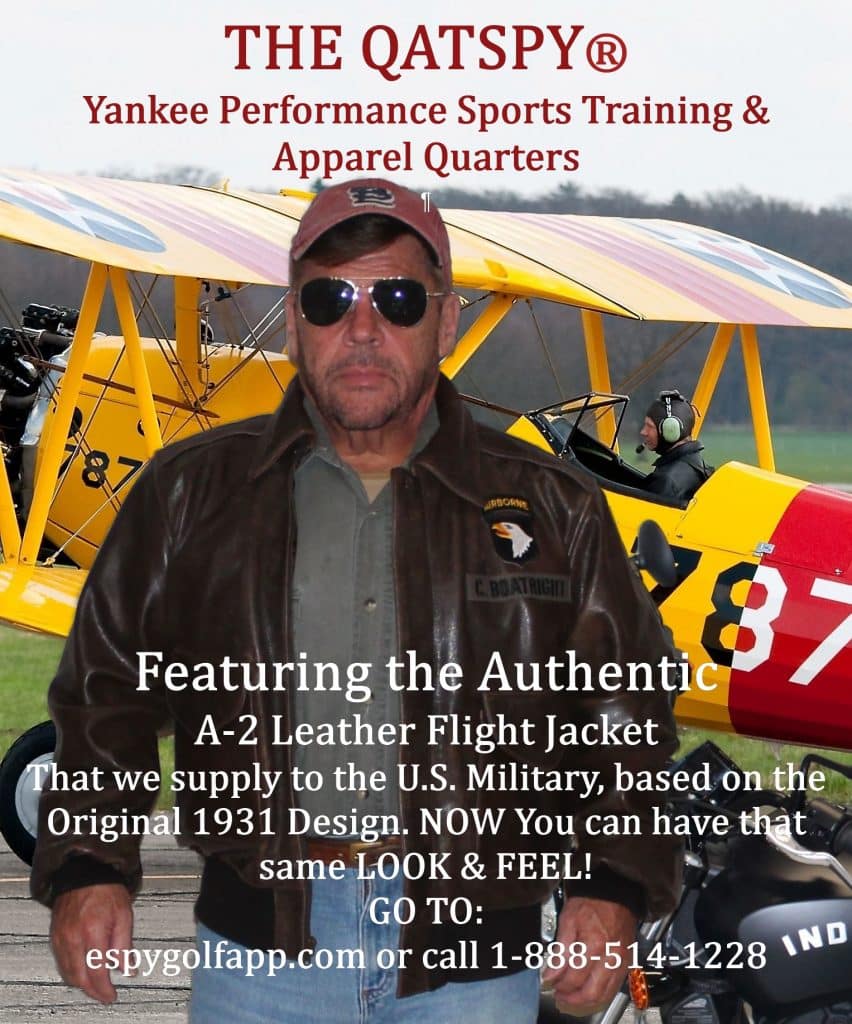 Our Line of Leather, Nylon, and cloth field Jackets: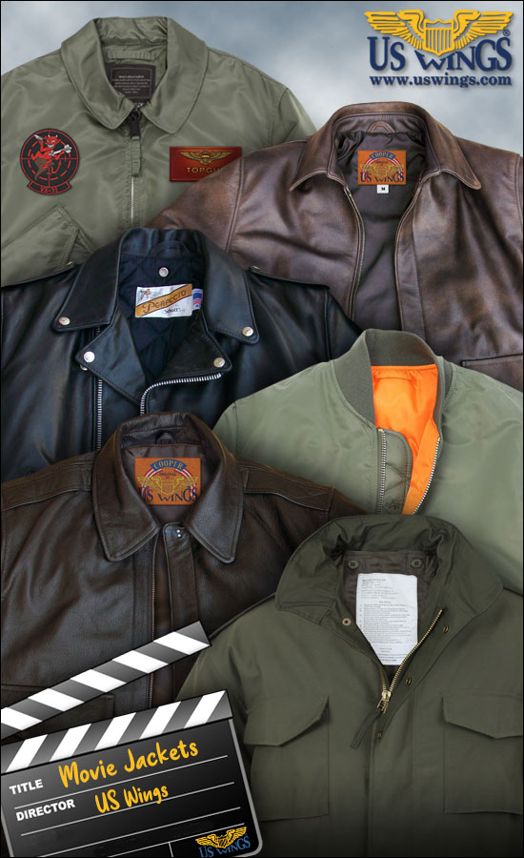 We also carry the Indiana Jones Style Leather Jacket