THE QATSPY® Yankee Performance Sports Training & Apparel Quarters Prestigious Leather Bound Branding and Logo
THE QATSPY® is an Authorized Dealer and Distributor for US WINGS®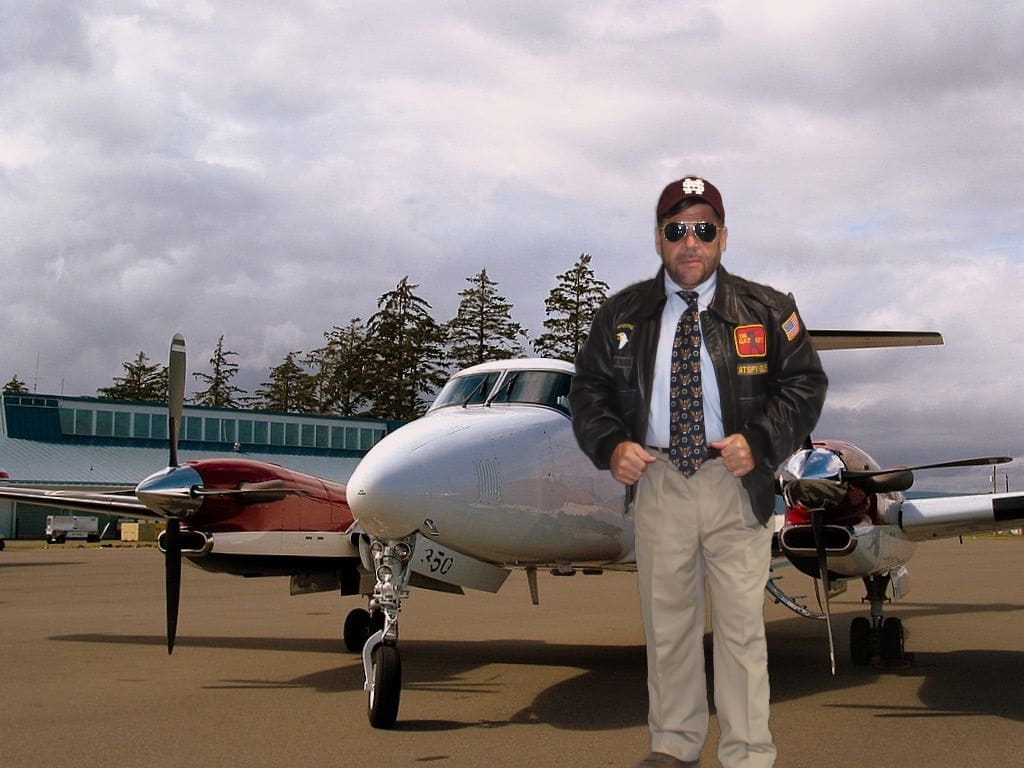 By: Charles W. Boatright, President of THE QATSPY® 1-888-514-1228
THE QATSPY® Prestigious Leather Bound Promo– Permanent Min. Expense Marketing Campaign that Comes with Spokesperson Promoting Your Business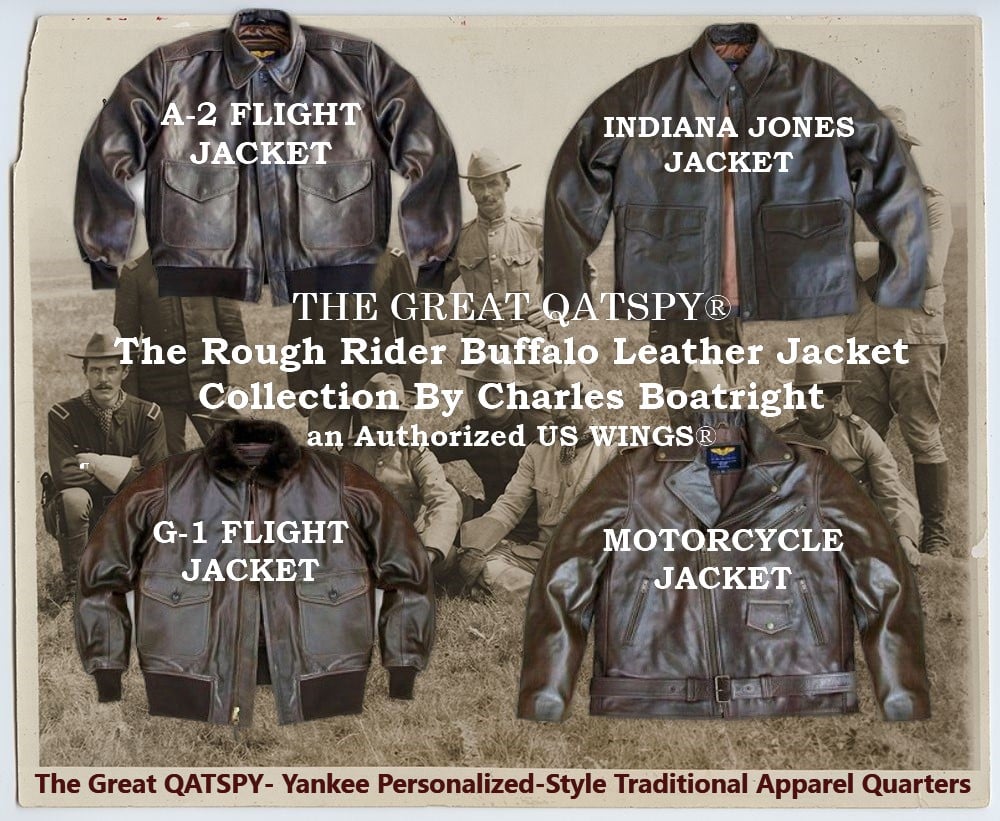 THE QATSPY® would like to offer companies and organizations a Prestigious Leather Bound Logo to promote your company or organization's brand and/or Logo to prospective customers. We supply the A-2, G-1, and Indiana-Style Leather Jackets and the TOPGUN 2 CWU-45P Nylon Flight Jacket to the U.S. Military and movie studios.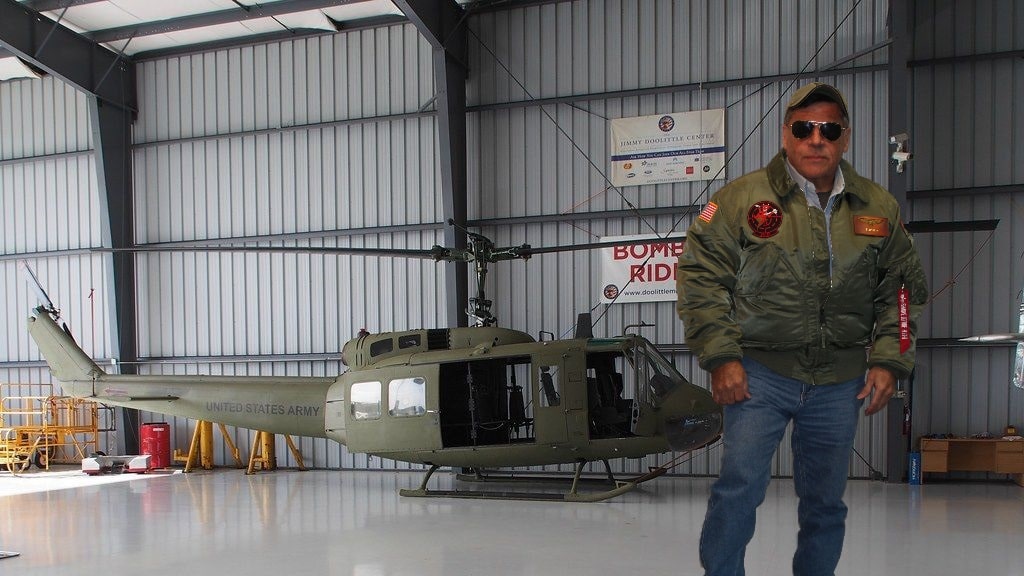 For a one-time expense, your company or organization can have a permanent presence with your current and prospective customers. Each of our leather jackets come with its own spokesperson that knows the quality of your services and/or products better than any media company.
Our Leather Jackets can be personalized with your company or organization's logo, name, or insignia on the front or back panels, with your patch that can be sewn onto your leather jacket. For those companies or organizations that have Veterans in their workforce, we can also sew on their military insignia onto these leather jackets, along with the Purple Heart.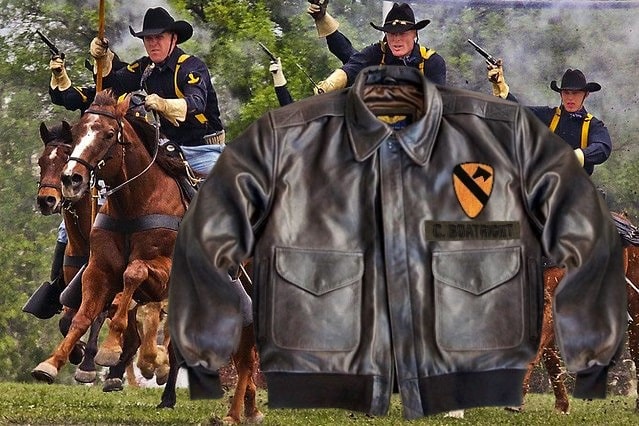 These are the same authentic, iconic leather jackets that the military personnel wear and what you have seen on the silver screen. These leather jackets are better than having a neon sign that draws attention and that crosses all media markets year-round for a fraction of the cost or Radio or Television advertisement. Your not just getting a 30-second ad that you aren't sure your customers are hearing or watching that you want to reach.
Unlike other media marketing ads, our leather and nylon jackets are in the public eye in restaurants, even in other businesses, while traveling worldwide, or walking down main street on a permanent basis. For a one-time low expenditure, you can have a permanent presence, 24/7/365 Days a year with your customers. The person wearing these leather/nylon jackets is your best spokesperson that can provide professional testimony to your products and/or services. These jackets also make great employee/client appreciation or service awards.
My A-2 Leather Flight Jacket has become my Sports Jacket of choice, with my company Logo with name, military insignia, and my name (optional) that I don't leave home without. These leather jackets provide both men/women with a professional and prestigious business attire that is also perfect for the casual weekend outdoor adventures. I even wear my A-2 Leather Flight Jacket while riding my INDIAN Scout Bobber 60.
Upon request, we can provide bulk order pricing to your company or organization. And if your company or organization doesn't have a patch, we can take your PDF and have one fabricated (for a onetime setup fee) than just the cost of the patch and have them professionally sewn onto your leather of nylon jackets. We also carry a selection of patches in our online store that includes motorcycle rocker back patches: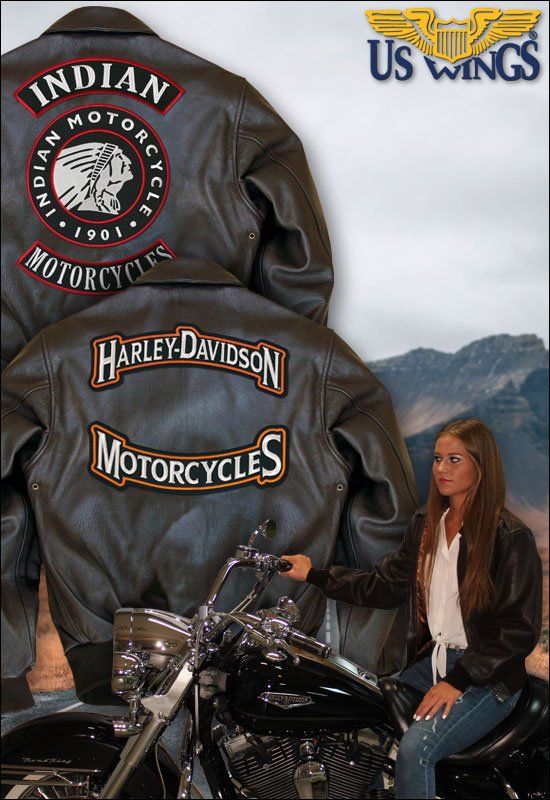 One word of advice– Have plenty of business cards with you to hand out, because you will need them.
Website: espygolfapp.com/Store
1-888-514-1228
Contact:
Other Services that We Offer
Please contact us to arrange for a corporate golf Instructional outing, ■ How to take advantage of Sportsmanship and coaching techniques to apply it to your workforce and build a motivated team ■ and How to develop mental and physical fitness in the workforce for health and wellness. A stronger workforce is a better performing workforce.
My online store, THE QATSPY®, specializes in Sports performance apparel that offers both men and women clothing for the office and the weekend. I wear my A-2 Leather Flight Jacket traveling for business meeting clients and what I call my Buffalo Rider's Jacket. This A-2 Leather Flight Jacket offers that Charisma look for all occasions.
Promoting Your Business There's is nothing that gets notice like our authentic our Leather Flight Jacket that we can personalize for companies, organizations, or individuals. Each jacket comes with its own spokesperson that knows your business. Our collection of Leather Jackets are better than business cards, but make sure that you carry plenty of business cards with you; because you will need them. We have a interior linear pocket where I carry my business cards.
Now another important part of Companies and Organizations is Heath & Fitness of their Workforce
We also offer The DELPHI Age-Defying DIET & FITNESS System that your workforce can follow at work or at home. Simple DIET and Simple FITNESS program that allow your workout force to become healthier and more productive on and off the job. Below I'm shown in our hangar in August of 2021 after we completed a photo shoot. I'm 64 years old and have followed the DELPHI-Age-Defying DIET & FITNESS program since March of 2014. I lost over 8.50- inches in my waistline following this Simple DIET & FITNESS Program: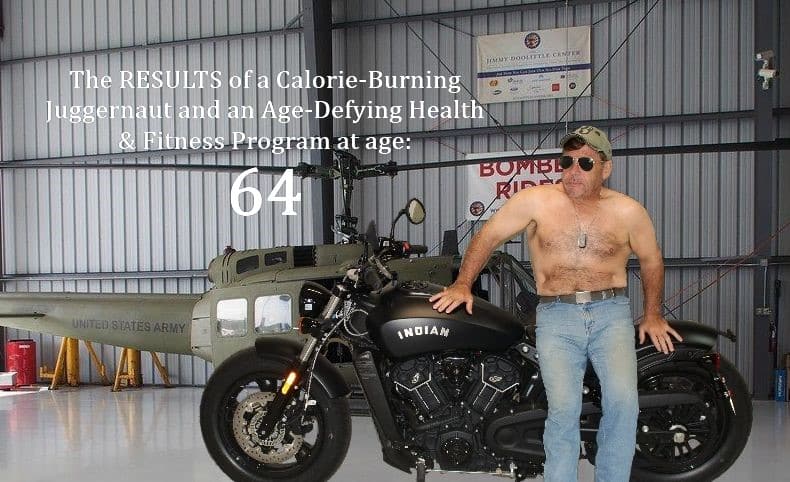 To PURCHASE and to read more about The DELPHI-Age-Defying DIET & FITNESS System, please use the link below: