THE QATSPY® Inside-the-Leather Health, Fitness Golf And Sports Page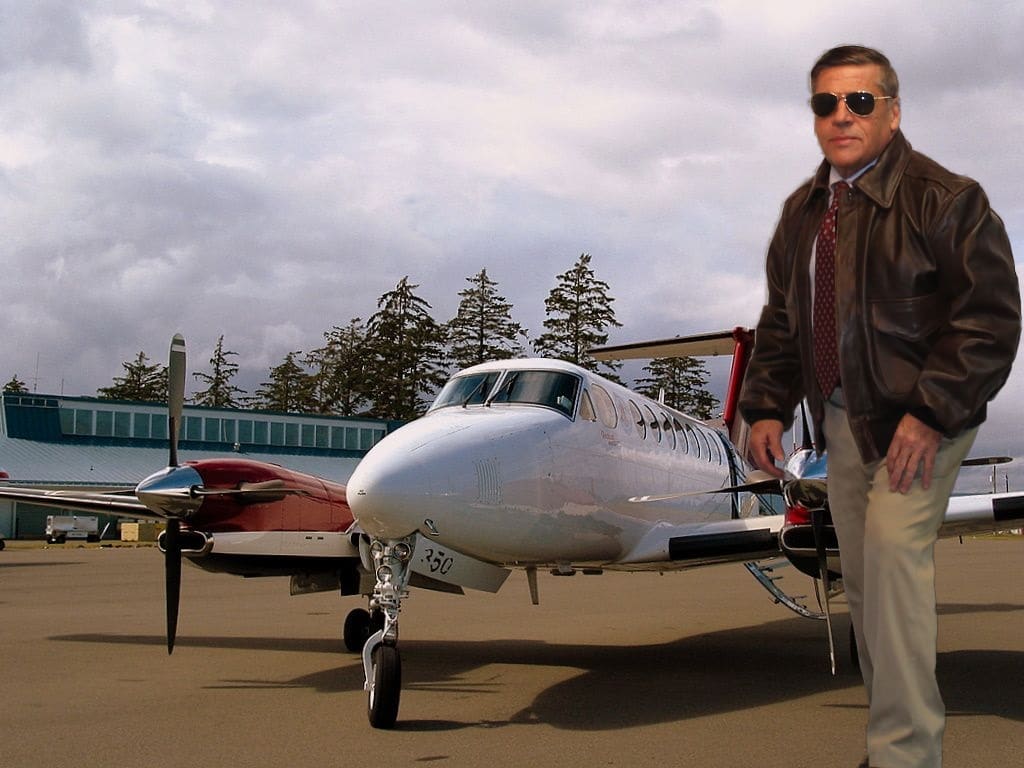 By; Charles W. Boatright
How to Train the Body's Special Forces to Improve Your Health, Fitness, and Anti-Aging Immune System against Illnesses and Diseases
Your Body's Special Forces are T-Cells and Killer Cells (NK Cells) that are essential to your immune system for fighting off diseases and infections. T-Cells improve one's immune system, while Killer Cells (NK cells) are used to do just that, KILL foreign invaders.
The NK Cells are the focus of developing a vaccine that is being developed now to make us immune to the COVID-19 Virus. We would like to eradicate COVID-19, as we did other infectious diseases, such as Polio, Rubella, Measles, Whooping Cough, Chickenpox, and Mumps.
You can help improve these guys' (T-Cells and NK Cells) effectiveness in doing their important mission of protecting you from infectious diseases, just by doing something as simple as a routine exercise and having a good diet program. I mentioned the D-word, because diet is 80 percent of improving these special forces guys' efficiency in arming and boosting your immune defense system.
When you exercise, just don't focus on losing weight and exercising your muscles, but also consider that you are exercising to improve the effectiveness of your immune system, your T-Cells and NK-Cells. They are getting a workout just like your muscles are. After age 20, your immune system's effectiveness decreases 2% each year. But an exercise routine can decrease this decline and, in some cases, reverse the decline. Researchers found that people in their 70's who had a vigorous exercise (just cycling 30 miles a week) program had immune systems that equate to those in their mid-20's.
Even though there's not a lot of scientific evidence that correlates it, that I can find, but I'm under the opinion that exercise that don't only improves your immune system, but decreases the effects of aging on your biggest organ, your skin. Also using sunscreen and wearing sunglasses are essential. I don't go out side without either.
I mentioned in my YouTube Video about my 925-MET Diet, below, that my workout sessions are between 45-to-55 minutes in length, where I burn about 420-to-440 calories. This is where your diet has a huge impact. IF, after one of my workout sessions, I go and eat a McDonald's Big Mac, I've just consumed 563 calories. You see why 80 percent of your Health and Fitness depends on your diet.
Building an Anti-Aging Immune System
Along with improving your T-Cells and Killer Cells' effectiveness in defending your body against foreign intruders, exercise can actually decelerate the effects of aging on your immune system. Right now is a great time to have an immune system of a person in their 20's, if you are over 50.
Along with exercising and a diet that improves your immune system, you also have the best anti-aging therapy than cream that comes in a jar on the market today. The list of other benefits of a fitness routine, besides boosting your immune system and anti-aging that is directly tied to your T-Cells, is a healthier weight, lower blood pressure, blood glucose, and cholesterol readings.
High blood glucose, blood pressure, and cholesterol readings are precursors for Alzheimer's, from a recent study just conducted. Exercise and diet not only provide you with a healthier body, but also healthier mind. The mind, body, and soul are interconnected, exercise is a great for meditation, especially the boxing routine that I have in my CASPER Fitness Program. You don't want to work 25- odd years doing what you have to do, then to only retire and not be able to do the things that you want and enjoy doing.
Below is my Blood Pressure reading from July 22, 2020: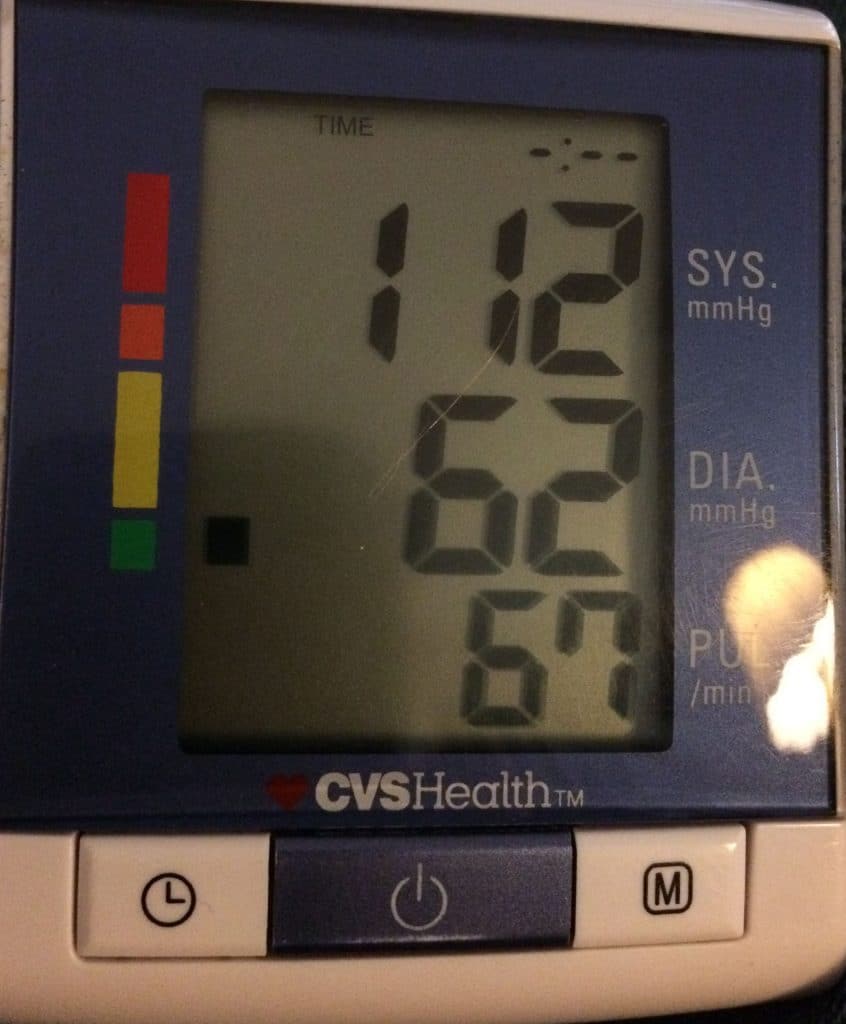 MY CASPER Fitness Program and the 925-MET Diet Program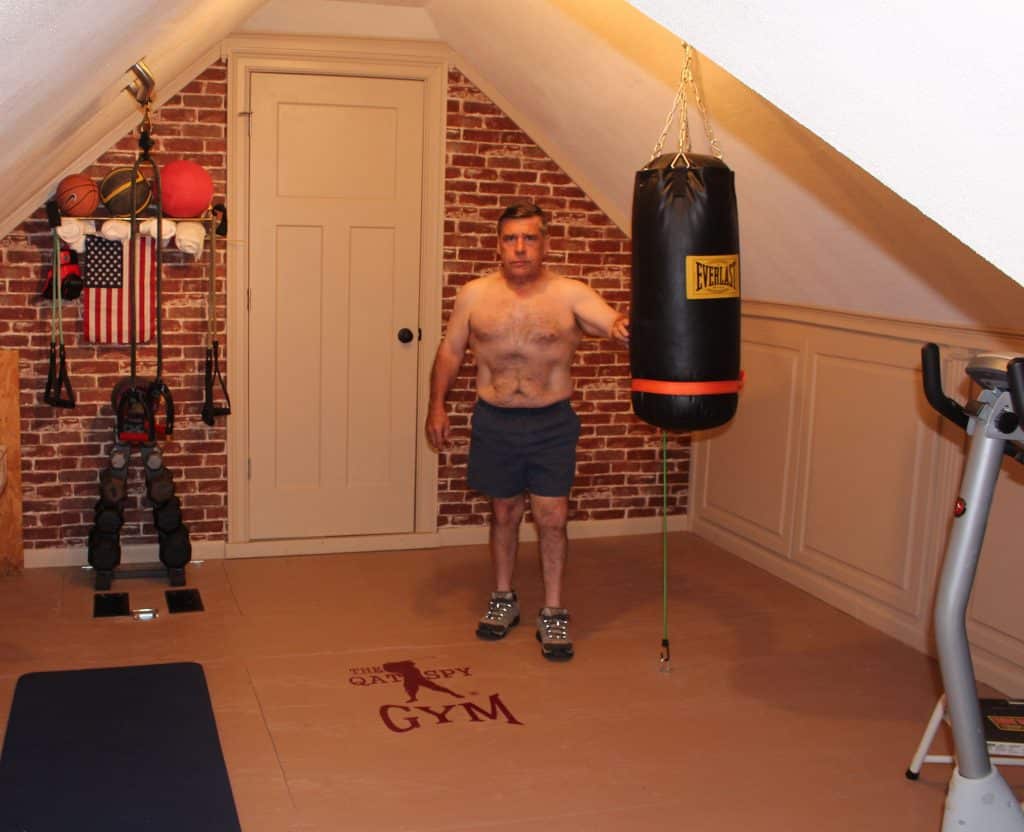 With COVID-19 Pandemic, a home gym is a great alternative that doesn't have to be expensive or elaborate to be effective. The photograph above is me at age 63 in my home gym with my equipment, THIS IS IT. Below is the only equipment I have in my gym that I work out with:
· *Mountain or Program Station Bike $500.00
· * 80 lb. Punching Bag $ 100.00
· Kickboxing Gloves $ 25.00 pair
· 35 lb Dumbbell $35.00 ea.
· 25 lb Dumbbell $25.00 ea.
· 15 lb Dumbbell $15.00 ea.
· 8 lb Dumbbell $ 8.00 ea.
· 5 lb Dumbbell $ 5.00 ea.
· 100 lb Exercise Tubing $20.00 ea.
· 50 lb Exercise Tubing $16.00 ea.
· 15 lb Exercise Tubing $ 15.00 ea.
· Ab Roller $40.00 ea.
· Official Kickball $13.00 ea.
· 20 lb Medicine Ball
· 15 lb Medicine Ball
· 5 gal. bucket $ 4.00
· Plywood 3/4″ x 14″ x 38″ $23.00 pc.
You might be wondering what the plywood is for, Bench pressing and leg lifts that I use the 5-gallon bucket to support with my bench. By Complete CASPER Fitness Program are contained in these two YouTube Videos:
CASPER Fitness Program PART No. 1
CASPER Fitness Program PART No. 2
NOTE: To cut down on the upfront cost, you can walk or jog, instead of purchasing a mountain or stationary bicycle. Now be aware, if you jog, buy proper-fitting running shoes to prevent stress fractures in the ankles and two knees bones, these aren't fun to deal with. This has become an issue for people who are working out on their own, since COVID-19. Good shoes are essential, talk to experts it is worth the time. My choice is Merrell shoes.
One other means to reduce your initial expense for exercise equipment is to start with the basics, like tubing, then build from there. I don't have any free weights, like dumbbells, over 35- pounds. It's not the weight you lift, but the reps that you perform that is important. I'm of the school Less weight MORE Reps. I do 10 Reps with a 10-second rest period between 3 sets for a total of 30 reps for each exercise. But start out just with a few reps until you can build up your strength and stamina. BE PATIENT!
Develop your own Home Gym Routine and use my 925-Diet to lose weight, posted below, this will improve your lifestyle, and defy your age. In the featured photograph, I'm 63 years old and feel as young with energy and stamina as I did at age 30. A fitness and healthy diet program are essential, not only to defy your age, but to provide several other lifestyles that I mentioned above.
MY FREE 925-MET Diet Program
At age 63, I do not take any prescribed medications for diabetes, high blood pressure, cholesterol, or any other diseases or conditions that are usually associated with ageing. I decided to get serious with my health that includes my 925-Diet (FREE of CHARGE, above) that I developed to help me lose 52- pounds within 9- months in December 2014. After I had a hip replacement from an injury, I was able to get back to my fitness and walking the course 4 times per week.
I was able to retire at age 56 and started my own golf and apparel business, where I produce my own YouTube Videos for training, shown above. This first YouTube Video that I produced before my hip surgery and my weight loss. This video above convinced me that I needed to lose weight and get back into shape.
I was in my top shape during my high school, entering the service, and college days before I had a hip injury that caused me to be medically discharged from the U.S. Army. After four knee surgeries and a hip replacement, I was able to get back into shape, where I do my own modeling with Hailey, who models my apparel items with me that I carry in my Online Store.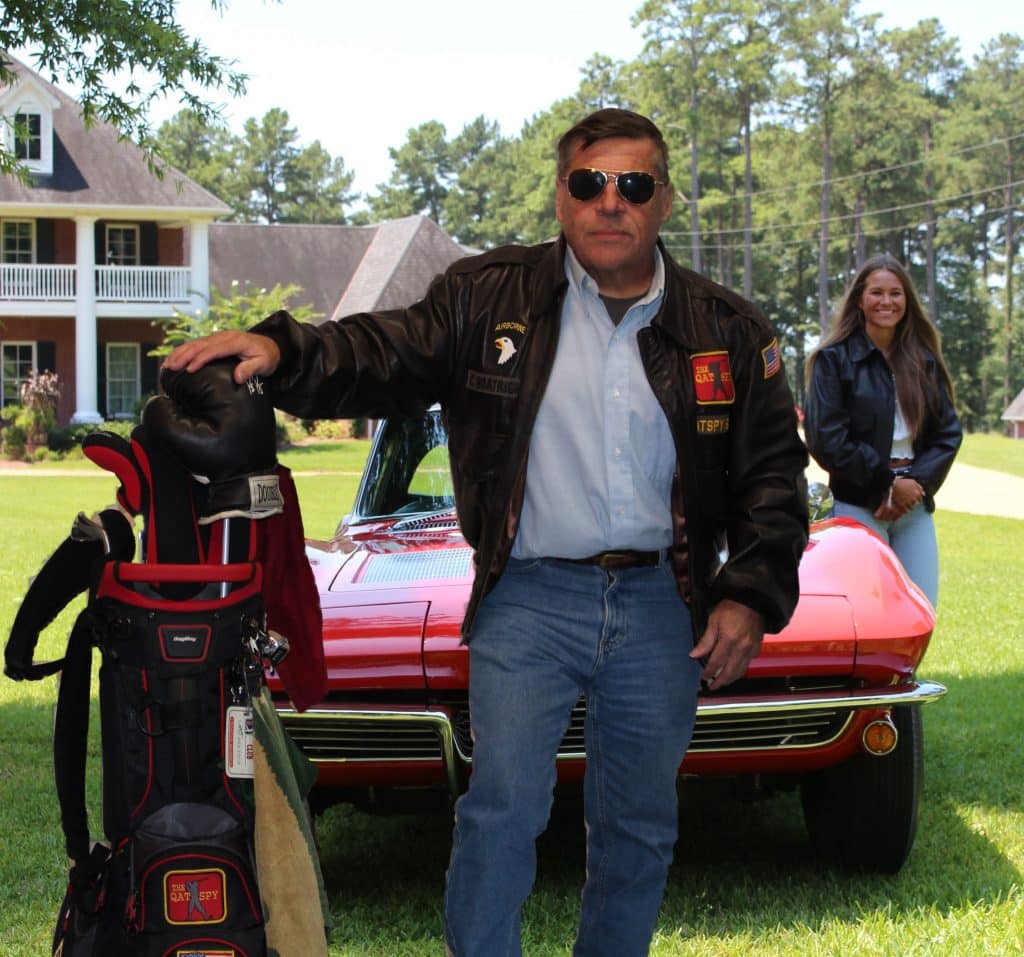 Modeling was a big step for me coming from being 45- pounds overweight with a 38.5-inch waistline to now being 5- pounds under my suggested weight and having a 28.75- inch waist at age 63.
Sponsor By: THE Great QATSPY® Yankee Personal-Style Traditional Apparel Quarters Fit-to-a-TEE Look and FEEL
An Authorized Dealer for US WINGS® We are HERE to get you inside the Leather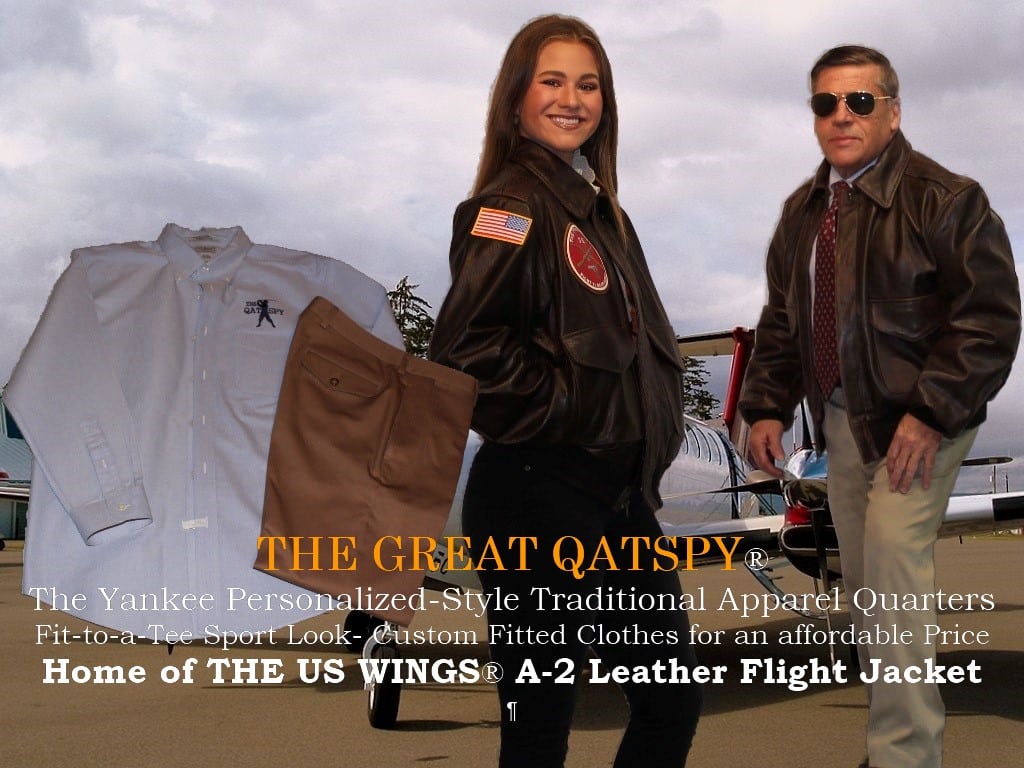 THE Great QATSPY® Online Store carries a variety of clothing apparel items that are selected, based on their quality and personalized-style that offers that traditional and classic look. We carry the full line of US WINGS® leather jackets that are great substitutes for the traditional wool-blend Sports Jacket that can be excellent breeding surfaces for bacteria and viruses.
Our US WINGS® Leather Jackets can be simply sanitized and cleaned with a simple solution of dish detergent (1 teaspoon) mixed with water (8 oz.) used to wipe down our leather jackets as needed during the course of the day. I'm an authorized dealer of the US WINGS Leather Jackets. DO NOT USE ALCOHOL to wipe down your leather jacket!
These make great formal and leisure jackets for men and women to wear with slacks or just simply blue jeans. Our US WINGS® Leather Jackets can be worn as the new sports jacket for business and formal wear or for the weekend and these are durable enough for the open road or open skies.
Our Leather Jackets or your jacket can be accented with the Motorcycle Rocker Patches that will make it that distinctive jacket that will attract attention everywhere your travels take you. We can also personalize your Leather Jacket with your group, organization, or company logo with hand-painted art work.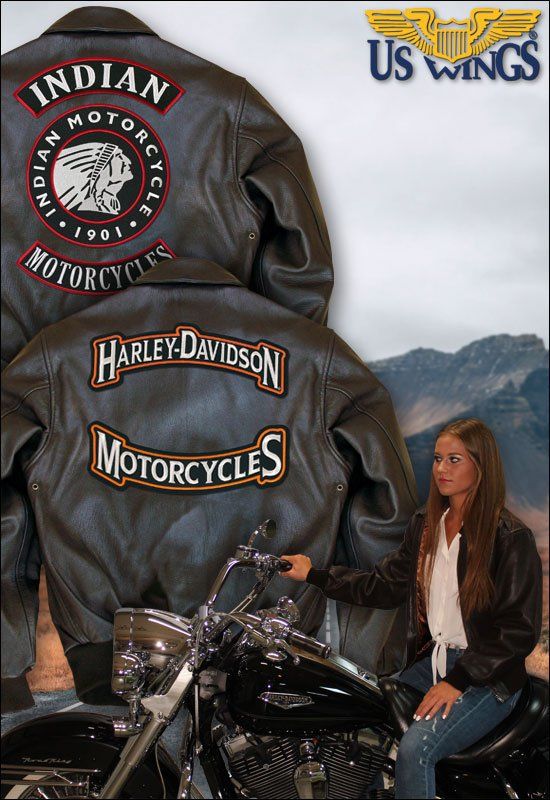 THE Great QATSPY® also carries that custom-tailored sport look of Button-down Oxford shirts made with 5.5 oz. per yard of cotton that can be ordered with neck sizes ranging from (14″ – 17.5″) and Sleeve length from (32″ – 37″). To complete your classic look, we also carry custom-fitted Chino Khakis pants with waist sizes from (30″ – 44″) and specified inseams from (26″ to 36″) in quarter-inch increments. These are as classic as the 1963 Chevrolet Corvette is.
There is nothing that has the classic, custom look and style as our US WINGS® Leather Jackets, worn with our custom-fitted Button-down Oxford Shirts and Chino Khakis pants or your comfortable blue jeans. You will be properly dressed for any occasion, whether for the weekday or weekend and be comfortable.
We supply our US WINGS® A-2 and G-1 Flight Jackets to the U.S. Military. Our US WINGS® Leather Jackets meets all Military specs. You can't purchase a better leather jacket that will last you a lifetime.
We also carry three (3) other style of our leather Jackets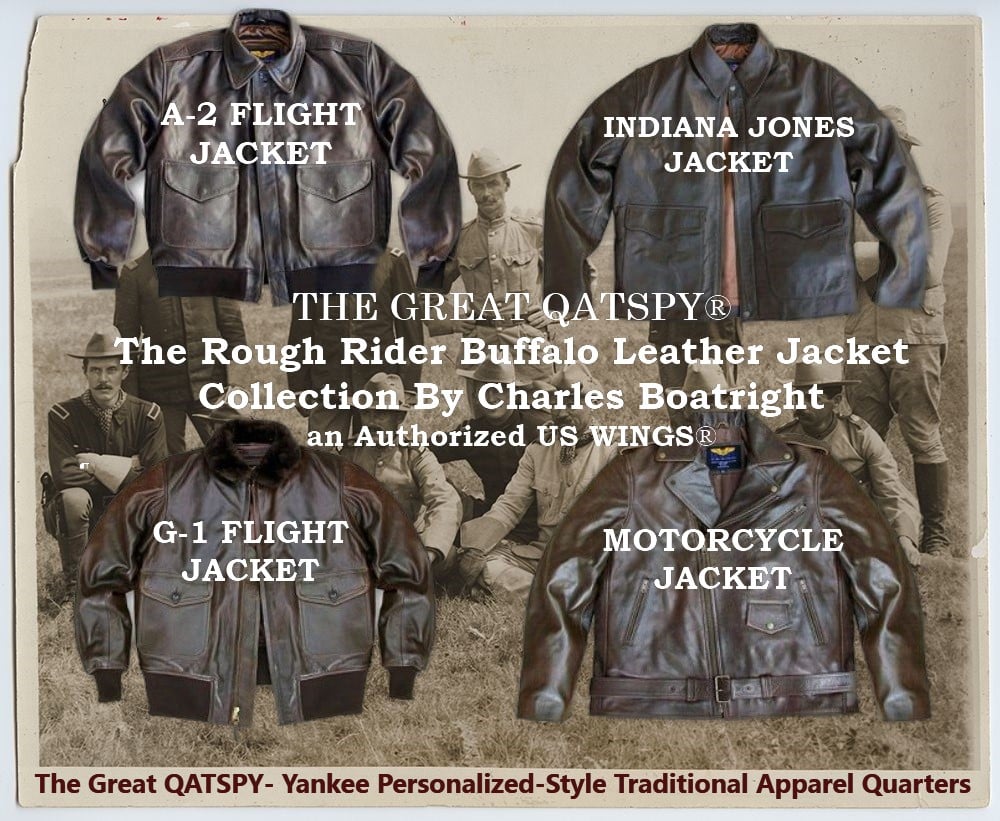 Replica Nose-Art & Patches of World War II A-2 Leather Flight Jackets For Veterans
We were commissioned by a family of a WWII Veteran for his 95th birthday to custom make an exact replica of his A-2 Leather Flight Jacket that he wore while serving on the Boeing B-17 Flying Fortress. Jim Harley hand-painted the exact replica of his 8th Air Force, 510th Bomb Squadron, and 351st Bomb Group patches with his "Woodchopper's Ball" B-17 hand-painted on the back panel.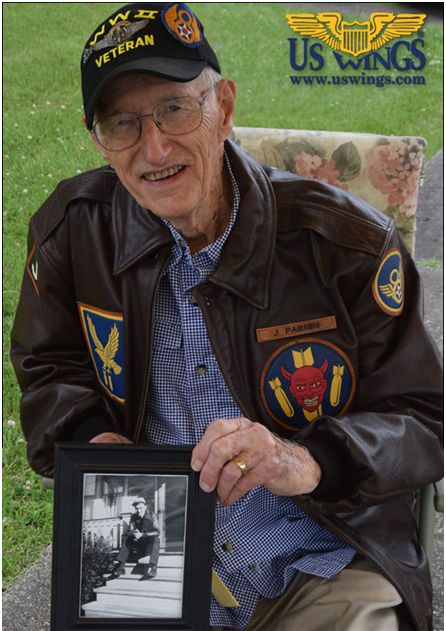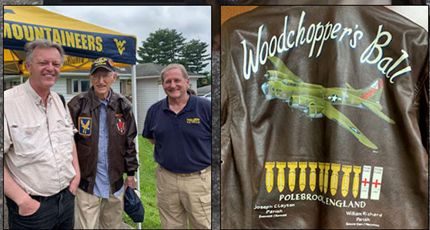 Review your Options below of Nose-Art hand-painted on our A-2 Leather Flight Jackets:
The photograph above is Jim Harley, nose-art artist, and Bob Kruty, Vice President of US WINGS®, personally presenting the hand-painted nose-art with the leather patches to the World War II Veteran at his home on his birthday.
We specialize replicating A-2 and G-1 customized hand-painted leather flight jackets with patches and aircraft artwork based on the very same flight jacket developed in 19030's. We still supply these A-2 and G-1 to the U.S. Military today.
The US WINGS® Indy-Style Leather Jacket we Supply to Walt Disney World Theme Park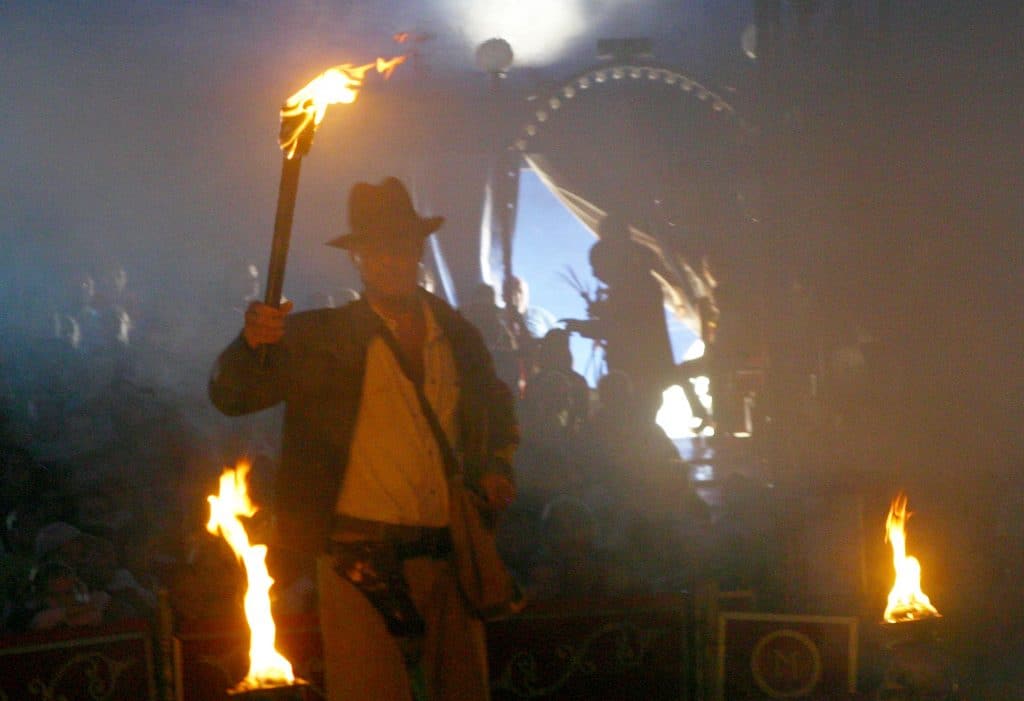 We also supply Walt Disney World Theme Park with the Indiana Jones Cape Buffalo jacket that Disney World uses in their daily production of the Indiana Jones Epic Stunt Spectacular seen by thousands each week. Disney chose the US WINGS Indy-Style Jacket for its authenticity and durability to hold up to their production schedule.
TOP*GUN Nylon Flight Jacket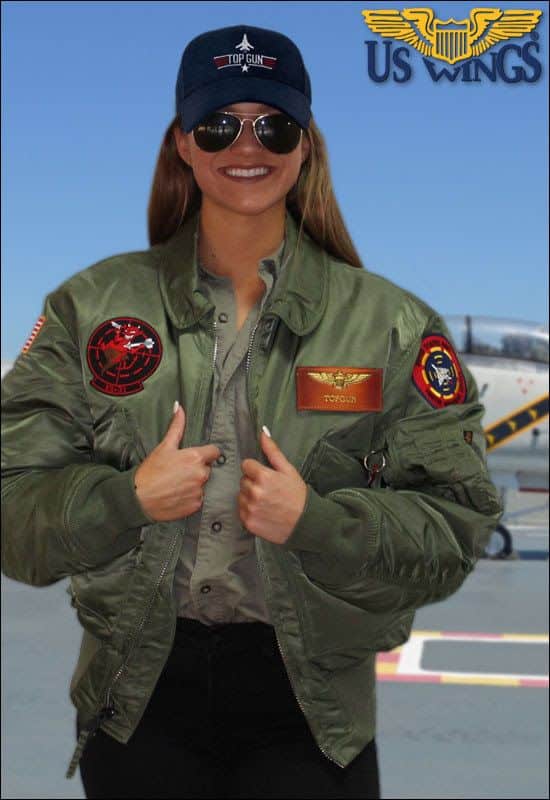 We carry the Replica of the TOP*GUN 2 Movie CWU-45P Nylon Flight Jacket that Maverick (Tom Cruise) is wearing in the second Movie below. This jacket has the authentic TOP*GUN Patches that are supplied to the TOP*GUN School Navy Strike Fighter Tactics at The Navy Air Station Fallon in western Nevada. It moved from Miramar in 1986.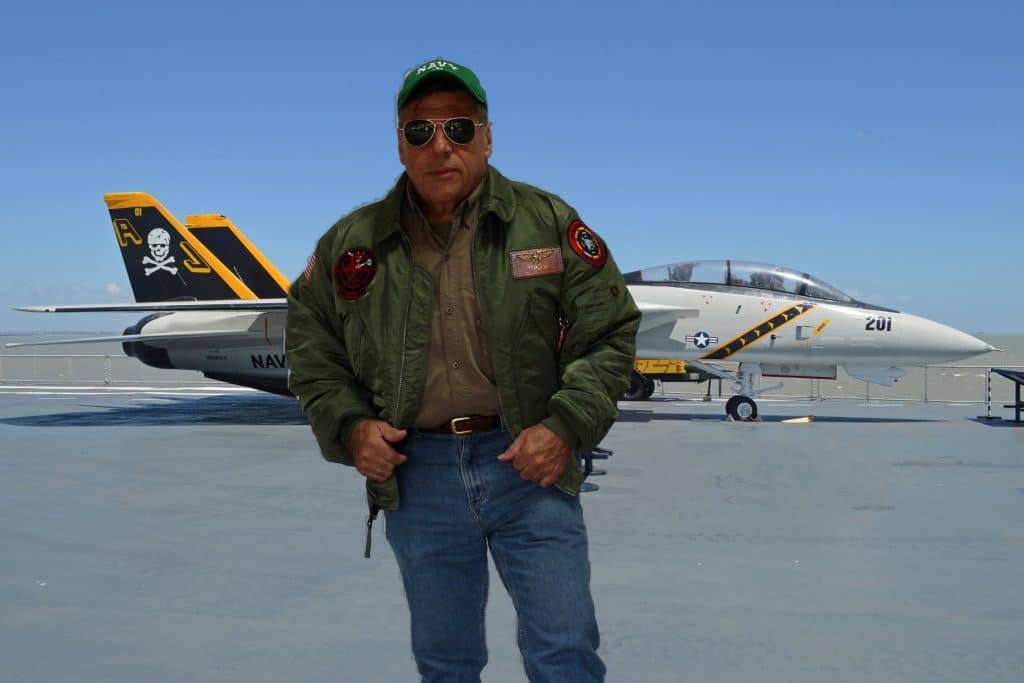 TOP*GUN Trailer