THE QATSPY® Quapaw Aviation Tactical Sportswear Performance Yukon OUTFITTERS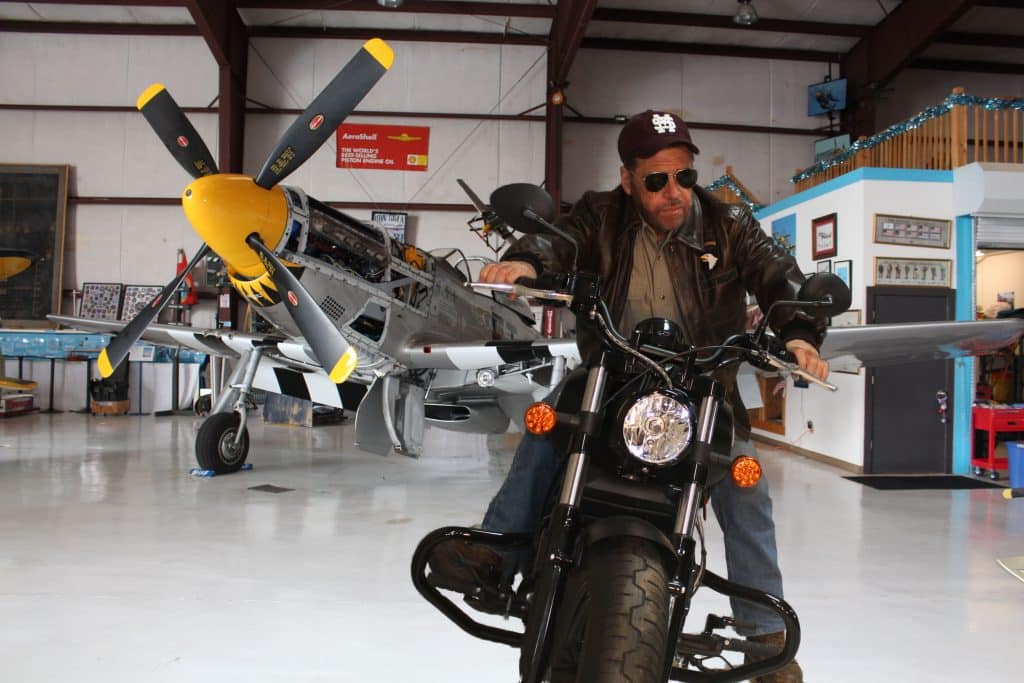 By: Charles W. Boatright
You are What You Eat and When You Eat– THE WHAT is based on a Health Index Factor and THE WHEN is Based on Eating Between 9 a.m. and 5 p.m.
An effective diet and fitness program is one that can allow you to turbocharge your metabolism where it can become a calorie-burning juggernaut. Your body should be metabolizing your food as an energy source to fuel your body instead of your body storing it as fat. WHAT you eat can allow your body to work as it should work naturally.
THE WHAT– I was able to use my chemical engineering background where I could use data from standard Nutrition Labels to have a diet that is high in protein, fiber, and omega-3; but low in sugars and especially hidden sugars (your starches). I was able to drop 42- pounds and 6.25 inches in 3- months. I went from having a waistline of 37.75- inches on November 28, 2014 down to 31.50- inches by March 01, 2015 just over a 12- week period.
I actually surpassed my goal of losing down to a 32.0- inch waistline by a half inch. But I didn't stop there, I lost another 3.0- inches before September 05, 2015 to having a waistline of 28.50- inches. My goal was to lose down to a 32.0 inch waistline where I could model my sportswear in my Online Store, THE QATSPY®, as shown in the feature image.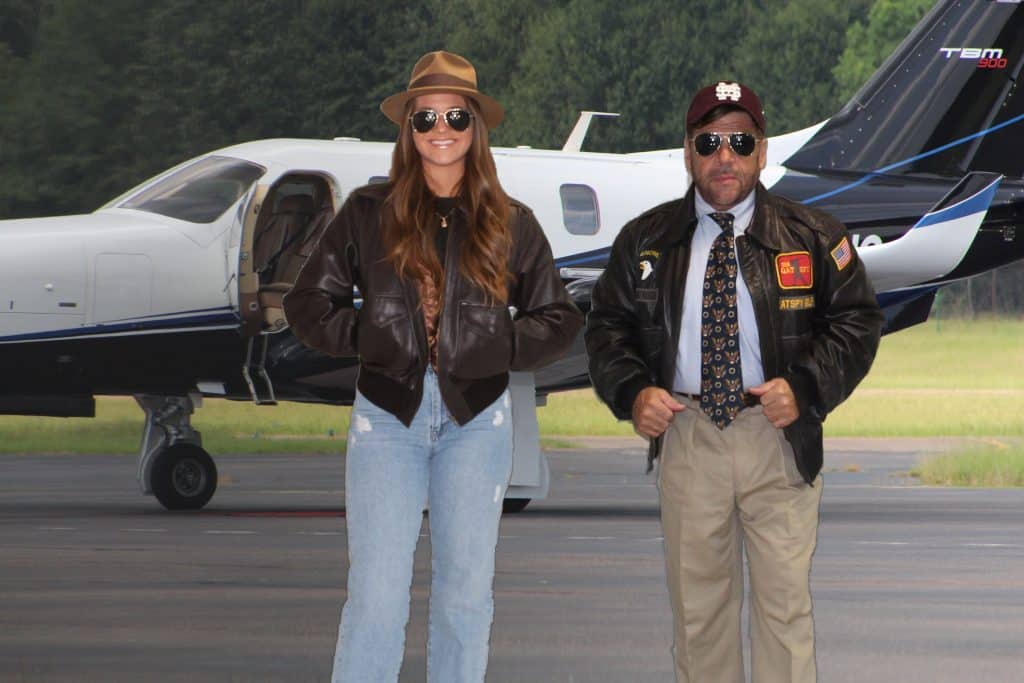 THE WHEN was equally as important because your body like sleeping patterns has Circadian Rhythms where your body metabolizes food during the most effective time frame. Your body usually metabolizes your food starting at 9 a.m. until 5 p.m. with 2 p.m. being your body maximum level to process your food.
THE UNEXPECTED BENEFIT– At the time, I was not aware that not eating past 6 p.m. allows your body to do something really beneficial to provide an age-defying skincare. Not eating past 6 p.m. allows your body to repair and rejuvenate the skin to become healthy and younger looking. By March of 2015, I was seeing my skin look as if I was 20 years younger in my early 40's just within 3- months at age 64. I now have skin that I had at age 35 at age 65. This added another benefit that made modeling even easier for me to do.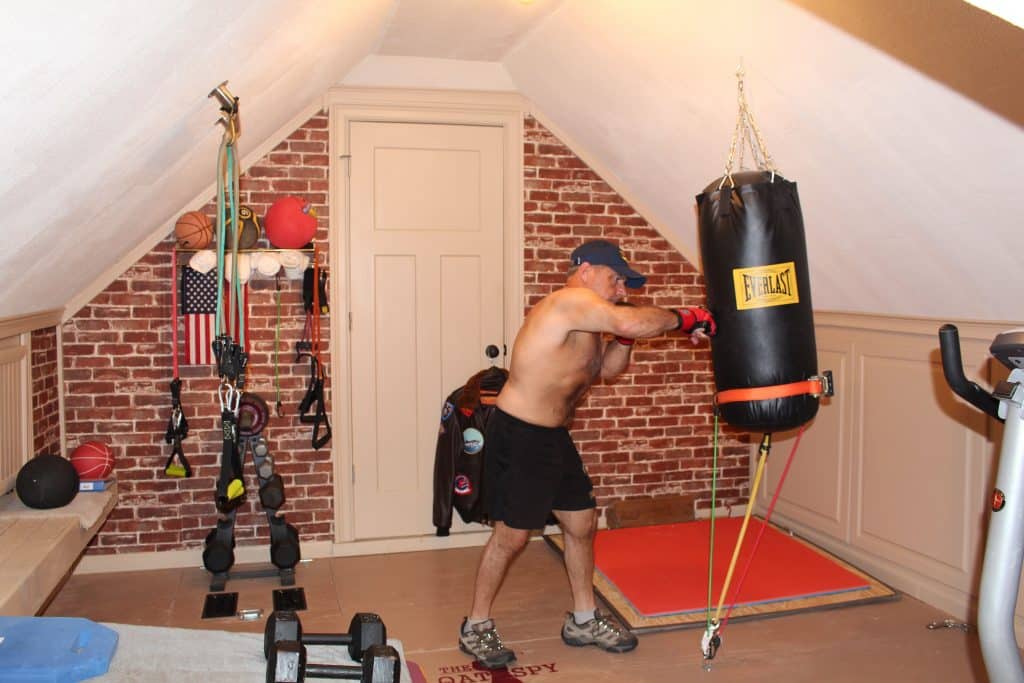 (GYM Boxing)
THE FITNESS– My fitness is based on The ASCOT, or Aerobic-Cardio Strength Conditioning Optimized Technique. In the image above, I'm shown above with all the equipment that I use in my GYM with free weights, elastic resistance tubing, boxing bag, and programmable exercise bikes. I work out for 45- minutes per workout, 6- days a week.
One major part of my fitness is a conditioning component where my GYM isn't heated or air-conditioned. Temperatures during a Mississippi Summer can reach above 115 degrees Fahrenheit and humidity levels near 80 percent. This has been a contributing factor in my skincare treatment, as well.
After we did the photoshoot in the feature image, above, I did an AB Challenge while leaning against my INDIAN Scout Bobber 60 Motorcycle. This photograph, above, is used in my new book covering my diet and fitness that is on KINDLE entitled THE DELPHI DIET & CAST FITNESS, use link below to purchase:
For the upcoming Football season for Tailgating, we at THE QATSPY® would like to offer you our Quapaw Aviation Tactical Sportswear Performance Yukon Outfitters Collection. I even use my authentic U.S. Military Issued A-2 Leather Flight Jacket to fly the open skies and to ride the open road: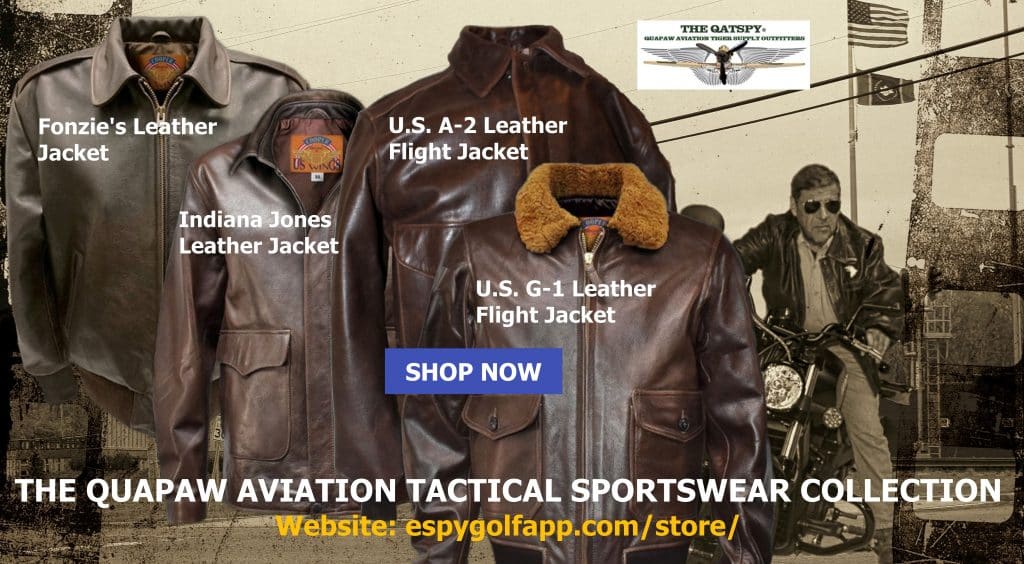 Below is Lade Gaga video sound track Hold my Hand with the P-51 Mustang appearing at the first part of this video and doing a flyover while lady Gaga is playing the Steinway & Sons Grand Piano: