THE QATSPY® YORKER Performance Sports Training & Apparel Quarters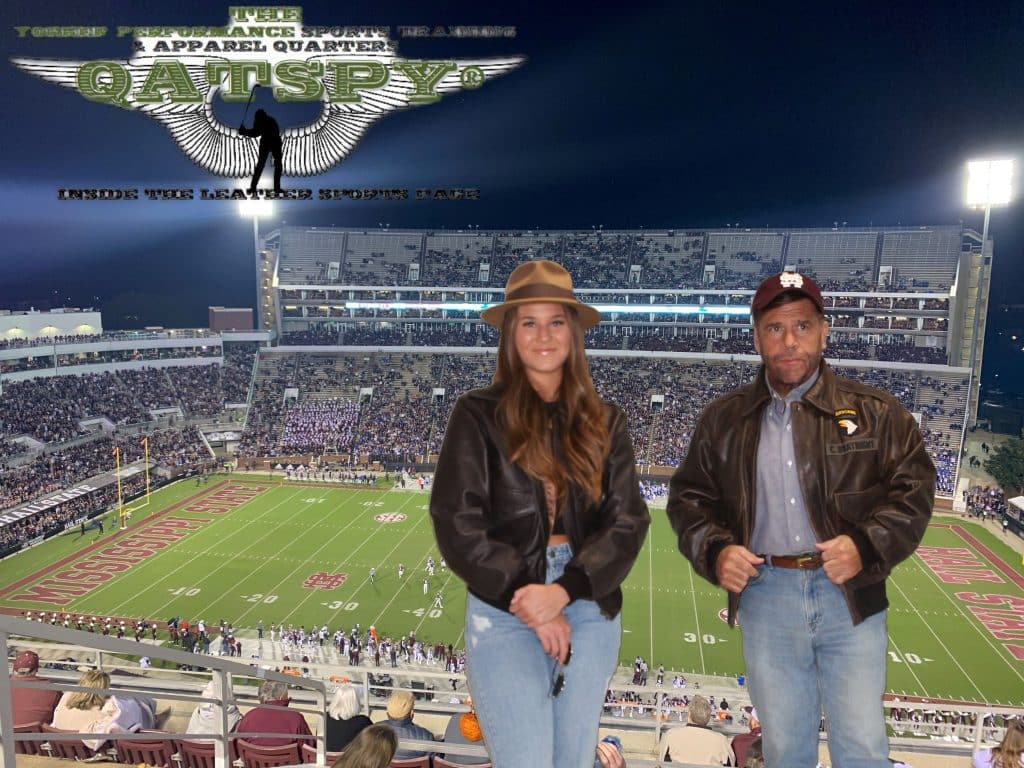 By: Charles W. Boatright
A little background to the featured photograph, I'm was born an Arkansas Razorback fan and remain one. But. I support the SEC as well. During the Mississippi State game I was attending the Mississippi State University Baseball team's press conference where they received their 2021 College World Series Rings. What a great series with Vanderbilt. Omaha was like Starkville North.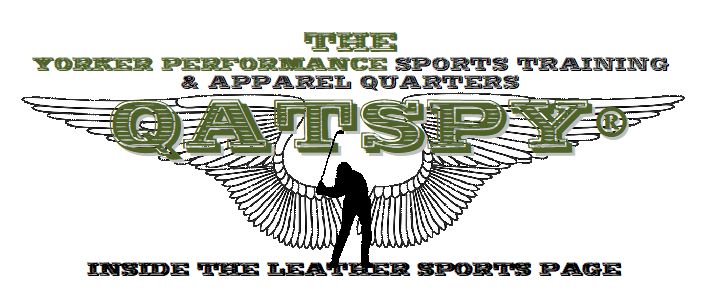 What We Can Learn from the Outback Bowl– that was Proven during the 2022 Sugar Bowl between Baylor and Ole Miss on playing Backup QB's
If there was one thing that we learned yesterday from the Outback & Sugar Bowls, it is the importance of having a two QB System. When K.J. Jefferson went down in the second half after a run where Penn State player tackled Jefferson, where he came up with a little limp. Malik Hornsby, backup QB for Arkansas, getting playing time during the regular season, came in and didn't even miss a beat and continued the ground and passing game against Penn State team.
Compare that game at the Outback Bowl to Ole Miss' game at the Sugar Bowl, where Matt Coral, QB for Ole Miss, went down with a serious ankle/leg/knee injury in the first half and didn't return to the game. Coach Lane Kiffin was forced to put backup QB Luke Altmyer in to complete the first half and play the entire second half, with little game-time experience.
It surely wasn't the case that Luke Altmyer didn't have the talent in playing the position as QB for Ole Miss, as it was the lack of experience of taking reps. Nothing can prepare any player for gameday, like playing on gameday. The actual experience of playing in a game can't be replicated in scrimmage or practice. Every golfer can attest to this, that practice time doesn't equate to game time.
UPDATE to my Original Article
One more thought– On the Ole Miss game at the Sugar Bowl with Baylor. After the injury of Matt Coral, one would have thought that his replacement would have been John Rhys Plumlee, a former QB before being replaced with Matt Coral this season. Being this was The Sugar Bowl with that large of an audience including TV, you would think that Coach Lane Kiffin would had used a QB with actual gameday experience of taking snaps. Instead, Coach Lane Kiffin played Luke Altmyer with very little to no gameday experience. With John Rhys Plumlee entering the Transfer Portal today (Tuesday, 04Jan2022), this was a major issue with Coach Kiffin's decision.
I realize that John Rhys Plumlee played wide receiver with Ole Miss for the majority of the season, but I would have thought Plumlee would had been a better choice for at least to finish out the first half and to start the third quarter, before putting in Altmyer. Mainly to get Altmyer time to get his mind prepared and ready to play in the fourth quarter. Even though Altmyer was 2nd string QB, you just don't think that you will play in such a huge game. One thing that makes for successful managers, executives, and coaches is that they have contingency plans for every possible situation, you always have to consider plans for WHAT IF.
Arkansas Razorback's Coach Sam Pittman, Y-E-S- S-I-R-R-R
I would like to add to this observation and article what a great job that Coach Sam Pittman has done to turn around an Arkansas Razorback program in only two seasons by going 9 and 4 during the 2021-2022 Football Season. There aren't enough accolades that I can use to describe what a team and the coaching staff did in just two years. Hunter Yurachek's hiring of Coach Sam Pittman was a stroke of genius. A lot of pundits were amused by his selection. But it was the perfect Blue Collar and true grit choice, as soon as I heard of the hire. Y-E-S- S-I-R-R-R!
I was listening to local sport radio shows, here in Jackson, Mississippi, when Coach Sam Pittman was named Head Football Coach of The University of Arkansas. The host of the show was pointing out some of Coach Sam Pittman homespun mannerisms and committed why this coach. I reply back to them why not, we at Arkansas already had a coach that said all the right things that acted like a coach. We needed a blue collar-type coach that just didn't act like a coach, but was actually a coach; that could lead young men to discover their full potential on and off the field!
By the way, that homespun Football Coach beat Mississippi State (31 to 28) and almost beat Ole Miss in over time (51 to 52). I attended the Ole Miss game. Also another team that Arkansas challenge was a little known team in Tuscaloosa, Alabama that came close winning that game (35 to 42) and finished the season 9 and 4.
We Can Learn More from Our Failure than We can from Our Success
Like Coach Kirby Smart stated, we can learn more from our failures than we can from our successes on any given day. While Luke Altmyer performed, in my opinion, extremely well under the circumstances of not having game day-type reps, Ole Miss and fans and especially Luke Altmyer can be assured of one thing, that he gained some of the best experience of playing QB against a really talented Baylor Team on one of the biggest stages in athletics, the New Orleans Caesars Superdome.
Ole Miss fans should take away one positive thing from the 2022 Sugar Bowl experience; you have a really talented QB for the start of the 2022 season with some great gameday experience. I would be looking forward to the Spring Game when Luke Altmyer plays in their scrimmage game at Ole Miss. I saw a very talented future for a QB that just needed some reps.
College coaches should look at these two situations and the 2021 PITT Peach Bowl Game and start to find ways to play and give their second and third string QB's some reps. Especially during out-of-conference games during the upcoming 2022 football season, coaches should find ways to give their second and third string QB's playing time. If we learn one thing, records might win awards, but they don't win games.
Football Coaches Needs to Apply a Baseball Analogy
In baseball on all levels, from high school to the MLB, the coach or manager of the baseball team doesn't even think twice about pulling the starting pitcher and putting in the middle reliever or closer. Matter of fact, the starting pitcher expects to be relieve sometime between the 5th and 7th inning. Football needs to adopt this same philosophy and at least get the 2nd and 3rd string QB some actual gameday snaps during the season when the game is well in hand. I just point to PITT'S bowl game, who would thought that the 3rd string QB would be playing in your bowl game?
Case in Point– University of Alabama was playing Mississippi State University (MSU), on 16Nov2019, when the game was well in hand; and at the insistence of the Tua's Family, Coach Nick Saban head Coach for Alabama, against his best judgment, left Tua Tagovailoa in where he receive an ankle injury requiring surgery that year before the LSU game. So how big was that decision on the 2019 Alabama season? Just a reminder, LSU won the NCAA National Championship Game against Clemson (Clemson 25- LSU 42).
I realize that there is a 'E' in TEAM, but I don't think it stands for EGO!
The Temptation of Playing Your Star Players
I realize it is tempting for a coach to have their QB improve their completion percentages, passing yards, and rushing yards for their first string QB, but if these three bowl games that has prove one thing, it is that your second and third string QB needs gameday experience when you call upon them. Even golfers realize practice time doesn't equal performance time on the golf course.
Here's why- we might practice using our conscious mind of thinking through each performance during training. But I can guarantee the athlete this one thing- Once they step foot onto the football field, baseball diamond, or golf course, the athlete is relying totally on their subconscious mind.
In golf, this is the reason why the golfer can't take their practice from the range to the golf course. It is totally frustrating for the golfer, but they aren't playing golf with their conscious mind, using swing thoughts, but the golfer instead is using their muscle memory from their subconscious mind.
I would like to congratulate all the college football teams that have or that will play in a bowl game this season for following Safety COVID Protocols and playing in their assigned bowl games. That shows discipline on the administration, coaching staff, and especially the players part. The holidays usually mean gathering with family and friends, but you managed this successfully to bring your teams to the gridiron. Thanks for your hard work.