THE QATSPY® Yankee Personalized-Style Traditional Apparel Quarters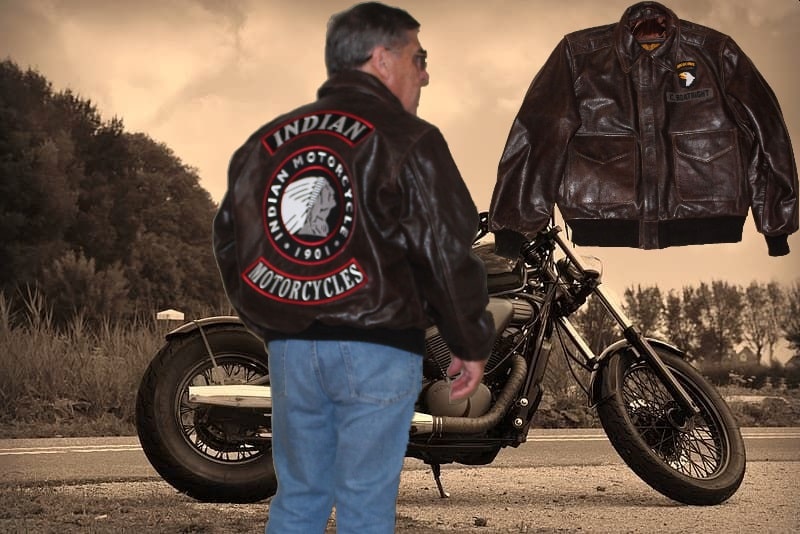 By: Charles W. Boatright
Veteran's Personalized A-2 Leather Flight Jacket Based on the 1931 A-2 Leather Flight Jacket Worn During WW-2 by U.S. Military Personnel
The authentic A-2 Leather Flight Jacket that pilots and elite Paratroopers wore during World War II can be personalized with military insignia, military rank, military-style name tags, and back panel rocker patches to recognize your service to our country. This A-2 Leather Flight Jacket that meets all military specs is made from the toughest leather that can stand up to the open road or open skies and can also be a great sport jacket for the office, evening, or the weekend.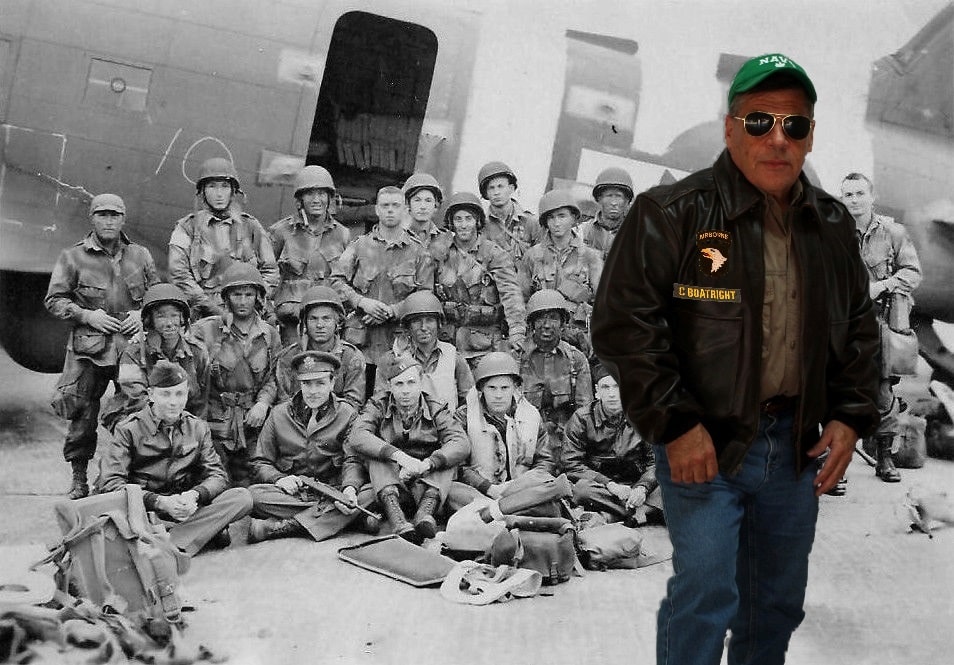 This is also a great service award for companies to honor their Veterans who are a part of their workforce. Not only can the Veteran have his or her military insignia professionally sewn onto this A-2 Leather Flight Jacket, the company's Logo and name can be added to show your company commitment to our National Treasure, our Veterans.
This uses the similar platform that is one of the most cherished apparel items worn by both men and women, the classic baseball cap with an insignia or logo. I was in my grocery store yesterday morning and wore my 101st Airborne, Indian Motorcycle, A-2 Leather Flight Jacket that caused people to stop who wanted to feel the texture of the jacket and inquired about purchasing one.
There is one thing you will need to do wearing the Veteran's A-2 Leather Flight Jacket and that is to have plenty of business cards with you. There is an interior lining pocket that is perfect for business postcards that I carry with me everywhere I go. With the personalized A-2 Leather Flight Jacket, it is like you're carrying a neon sign around with you with your company's logo and name professionally sew onto the jacket.
For bulk orders, please call (1-888-514-1228) for pricing, based on your options. If you don't have a Logo patch, we can have one made, based on your PDF file for a one-time setup fee and the cost of the patches.
To order your Authentic Veteran's A-2 Leather Flight Jacket based on your military insignia, rank, name, and other option, please use the link below: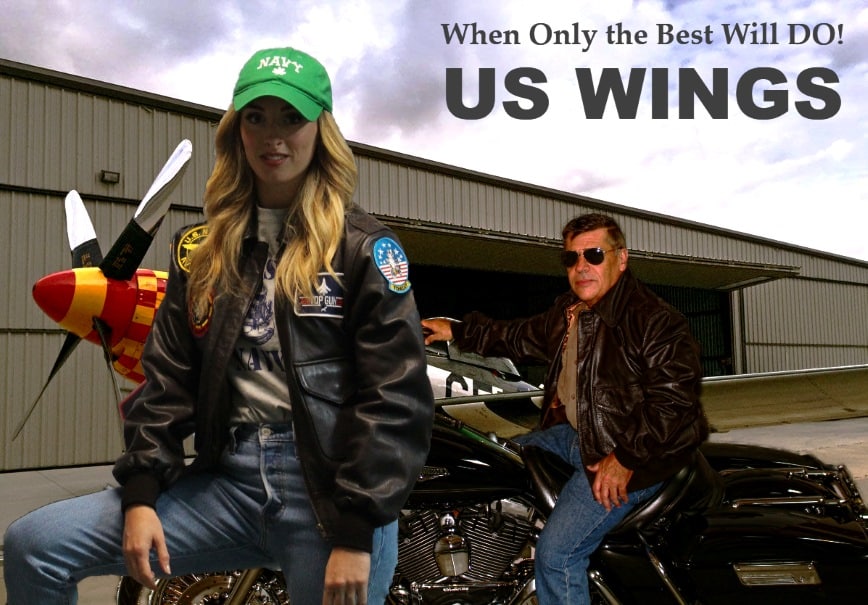 Example of Personalized Options: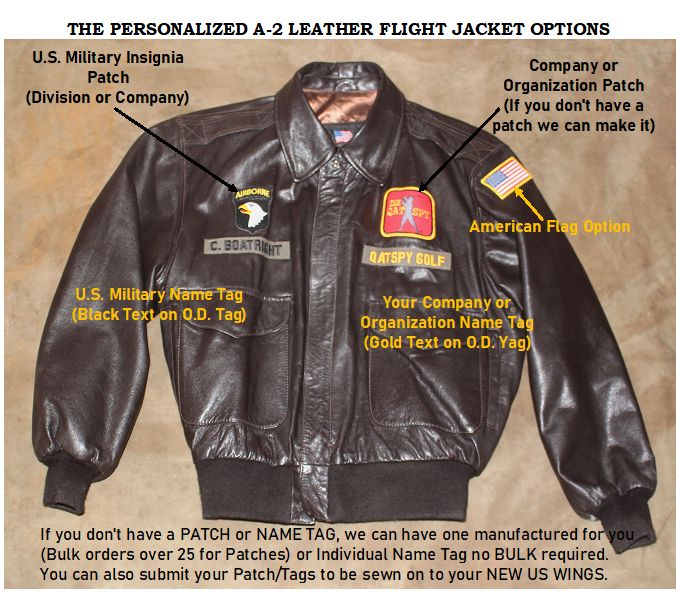 A-2 Leather Flight Jacket Features: