THE QATSPY® Quapaw Aviation & Tactical Sportswear Performance Yarak Outfitters
INSIDE THE LEATHER HEALTH & FITNESS SPORTS PERFORMANCE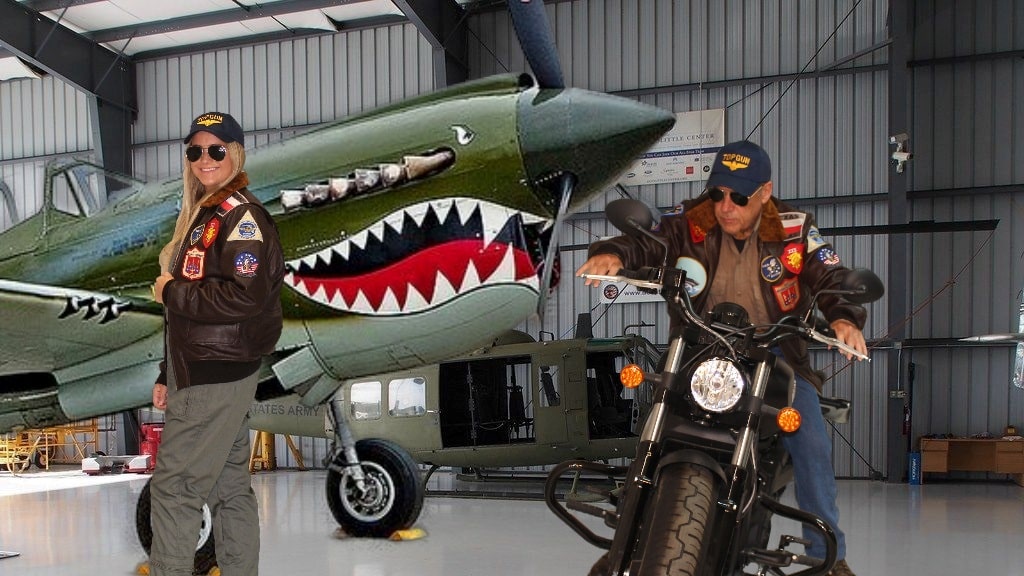 TOP GUN LEGEND OF THE P-40 FLYING TIGERS– World War II American Pilots and Aviators Developed the Aerial Combat Tactics Used at TOP GUN
One of the icons of World War II besides the leather flight jackets that pilots and naval aviators wore was the P-40 Curtiss Warhawk. I even had a remote model P-40 Aircraft that I flew up on the high school football field where I played. I had such a fascination with aviation that besides building my model aircraft, I even wore my leather flight jacket while flying my P-40 Flying Tiger Warhawk remote model airplane.
Today, even retired at age 64, I still have a fascination with the P-40 Warhawk, except it is on a larger scale now. But the men of the American Volunteer Group (AVG), The Flying Tigers were the first Americans to see aerial combat of World War II during the summer of 1941 out of Burma. This was even before that attack on Pearl Harbor on December 07th, 1941, A Date that will live in infamy.
The aerial combat tactics that these pilots and aviators of the Flying Tigers developed helped develop the tactics used at TOP GUN School. Because avionics wasn't highly developed in 1941, these pilots and aviators had to rely almost totally on their aeronautic skill instead of radar and on board computers. This was why the Flying Tigers was a very successful group of pilots and aviators that flew a very basic aircraft.
These pilots and aviators wore their leather flight jackets as a badge of honor that consist of the A-2 and G-1 Leather Flight Jackets because this group was made up of U.S. Army Air Corps Pilots, U.S. Navy, and U.S. Marine Corps Aviators that wore two types of leather flight jackets, with and without the fur collar.
The TOP GUN Jackets that we are wearing in our Quapaw Tiger hangar is the TOP GUN: Maverick, an Authentic G-1 Leather Flight Jacket that we issue to the U.S. Military. The patches are authentic TOP GUN Schools patches. The two G-1 Leather Flight Jackets that we are wearing have the same patches that are on Maverick (Tom Cruise) Leather Flight Jacket. We have these in our Online Store. Please use the Links below to Shop■:
TOP*GUN G-1 LEATHER FLIGHT JACKET: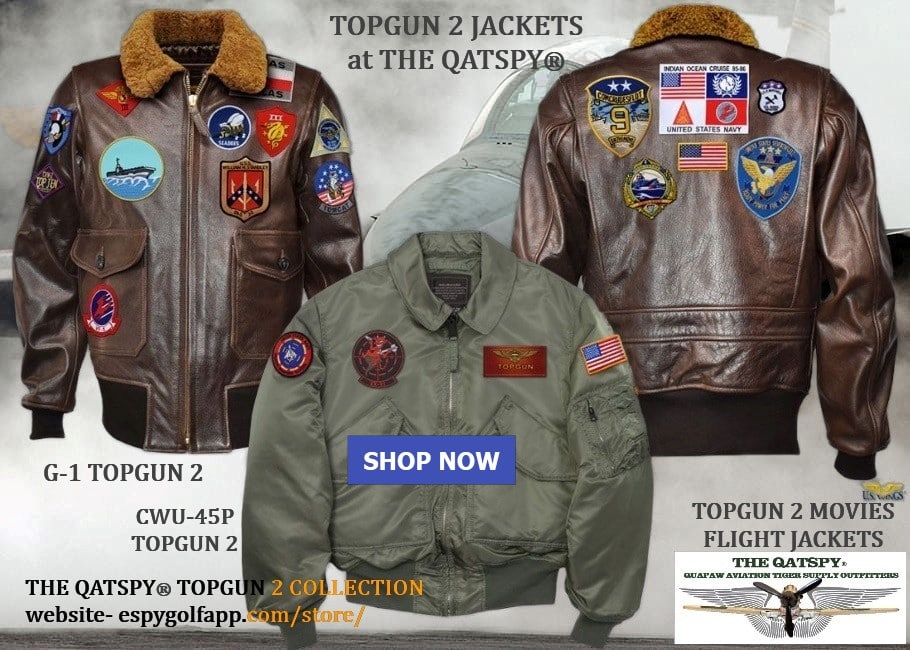 THE QUAPAW AVIATION TIGER SPORTSWEAR PERFORMANCE YARAK COLLECTION: