THE QATSPY® Quapaw Aviation & Tactical Sportswear Performance Yarak Outfitters
INSIDE THE LEATHER HEALTH & FITNESS SPORTS PERFORMANCE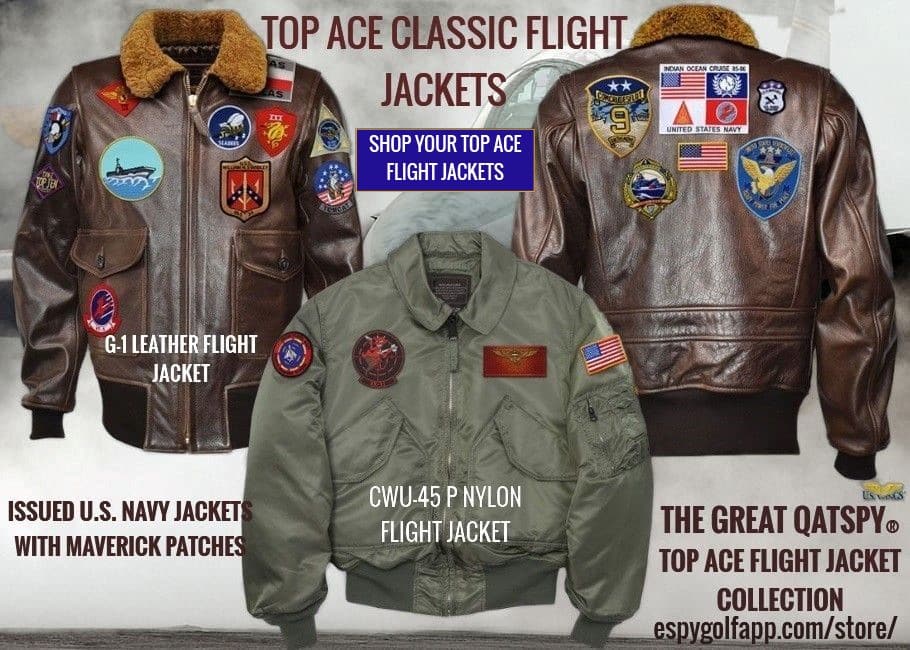 TOP ACE 2 G-1 Leather & CWU-45P Nylon Jackets– We have both the Jackets with the Authentic U.S. NAVY FIGHTER WEAPONS SCHOOL Patches
SEE Trailer at the end of article
On 27May2022, the delayed TOPGUN 2 Movie will be released to eagerly awaiting fans, after 36 years since the first TOPGUN Movie where Tom Cruise buzzed the tower in his F-14 Tomcat. Now Maverick (Tom Cruise) is suiting back up and gearing up, with not just one flight jacket, but two iconic flight jackets while flying the F-18 Hornet. The Jackets we carried are supply to the U.S. Military.
.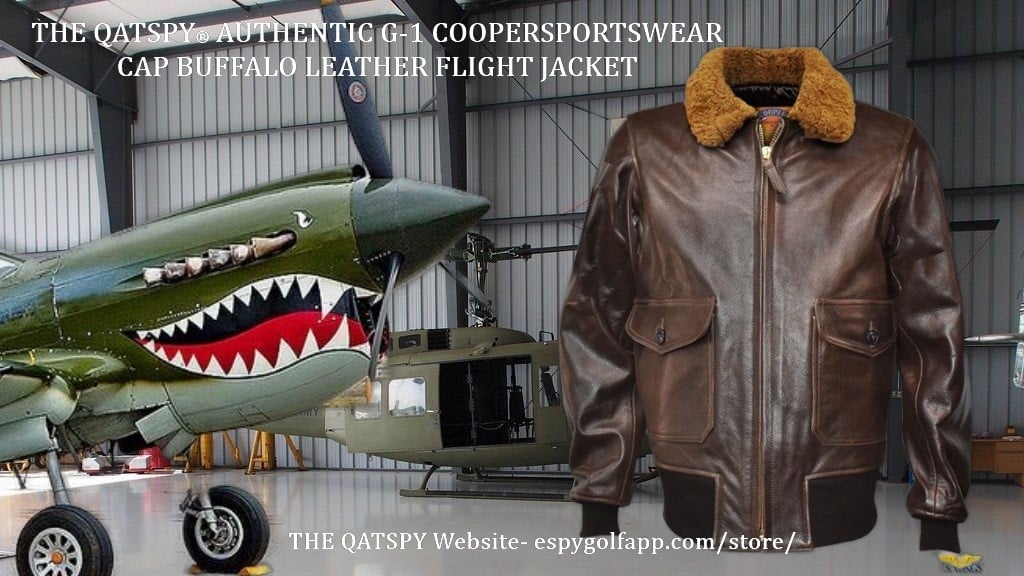 We carry the authentic U.S. Navy and U.S. Marine Corps G-1 Leather Flight Jacket, along with the U.S. CWU-45P Nylon Flight Jacket, both of which Maverick will be wearing. We have both the G-1 Leather and the CWU-45P, with and without the authentic TOP GUN Patches. These are the same patches issued to the TOP GUN School at Naval Air Station Fallon, in Nevada.
The Navy Aviator, pilot, or paratrooper wear their flight jacket as a badge of honor and distinction. Both the G-1 and CWU-45P are great sports jackets that can be worn with khakis or blue jeans while on or off duty. I have long since mothballed my cloth sports jackets for the luxurious look and feel of my U.S. WINGS® Cape Buffalo Leather that the more you wear these jackets, the better they look and feel.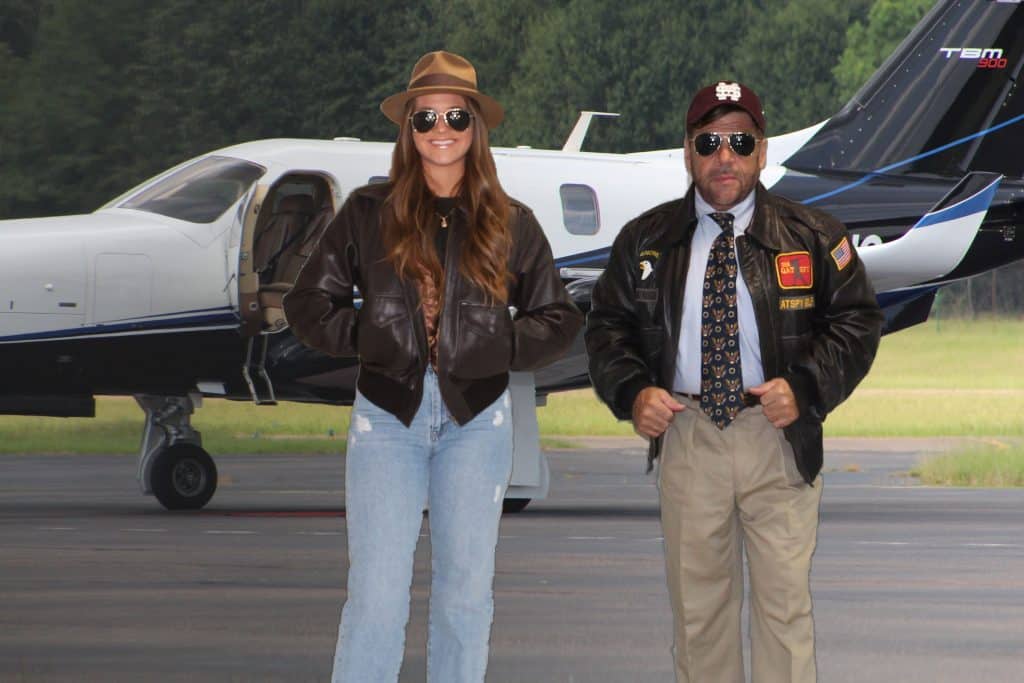 I wear my flight jackets for business travel while meeting clients, for a weekend spent with friends, or on the open road while riding on my INDIAN Scout Bobber 60 Motorcycle. If these jackets can stand up to the open skies or open road of a motorcycle, you can rest assured that you will be pleased with these flight jackets. We even carry the A-2 Cape Buffalo Flight Jacket that the young lady is wearing on our tarmac with my INDIAN Motorcycle. These are excellent sports jackets for 11 months out of the year.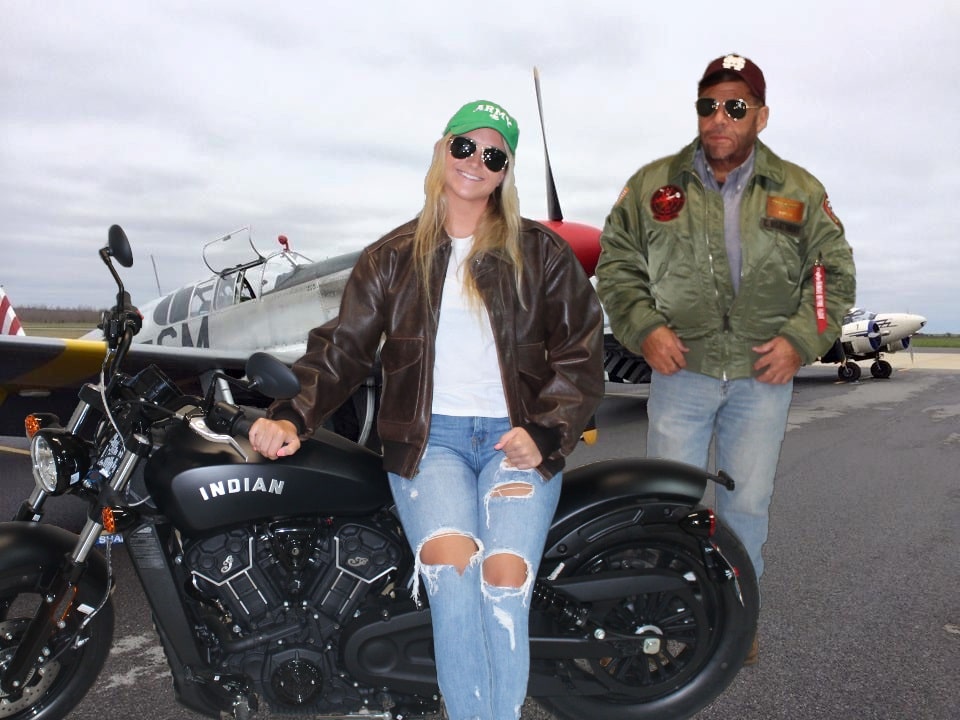 What is great about these flight jackets that your cloth sports jacket can't provide is the ability to transition from a formal occasion into a leisure weekend, without you changing jackets. These make great promotional jackets for your company or organization that can be personalized with logo and names.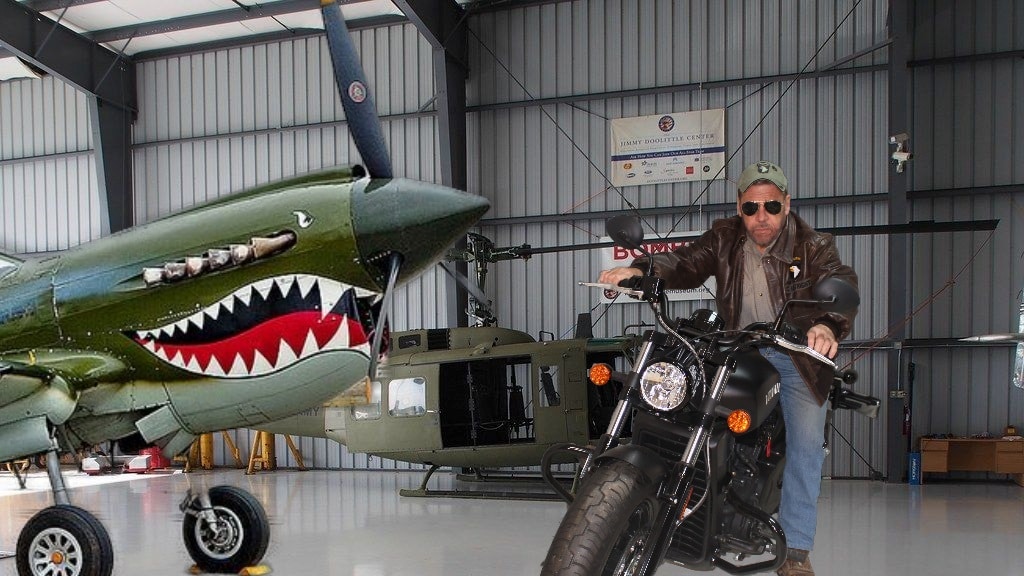 NOTE: CWU stands for Cold Weather Utility jacket introduced just after World War II.
TOPGUN 2 Trailer