THE QATSPY® THE YUKON Personalized-Style Traditional Apparel Quarters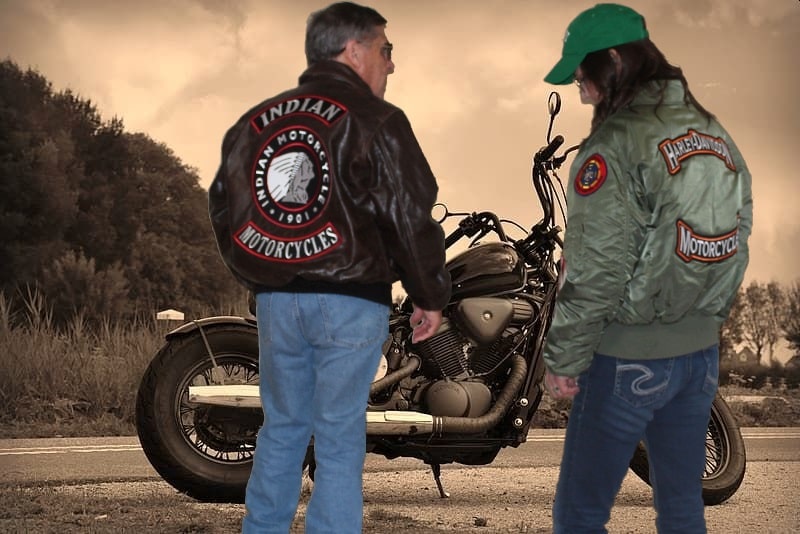 THE QATSPY® Motorcycle Rocker Patch Flight Jackets with option of our Motorcycle Rocker Patches Professionally Sewn onto the Back of our Flight Jackets
Both the A-2 Leather Flight Jacket and the CWU-45P Nylon Flight Jacket that we supply to the U.S. Military are tough enough as motorcycle jackets or fashionable for the evening with friends. These jackets are the sheer definition of Form, Function, and Fashion.
Top designers often copy these authentic U.S. Military flight jackets, but never duplicate their quality, durability, and iconic nostalgic style and look.
Everywhere your journey takes you, your jacket will fit the occasion. You also have the option to personalized either jacket with either the motorcycle rocker back patches, military insignia, company, or organization logos, you will not escape notice. I recommend that you carry plenty of business cards with you to represent your affiliation, because this is like having a neon sign that you are carrying around.
Use the Link below to Purchase Your Motorcycle Rocker Patch of your chose or provide your own to have our crafts personnel professionally sewn-on our or your patch to the jacket. You can also submit military insignia, Company, or your organization logo patch. This will attract attention to your business, organization, or interest: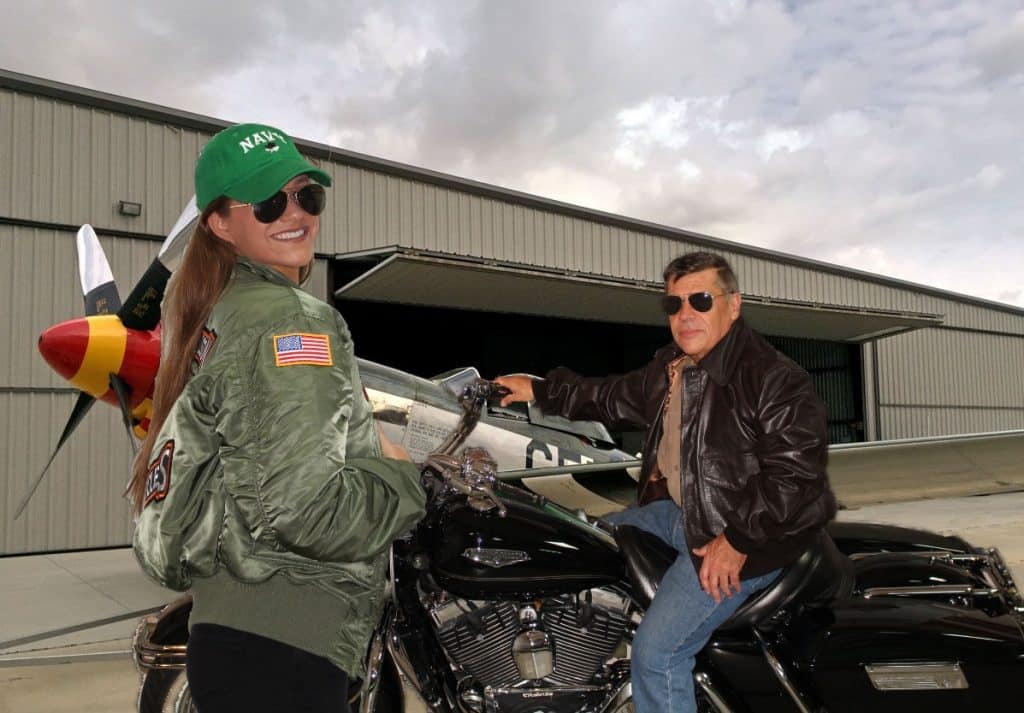 NOTE: If you don't have a logo patch and would like one fabricated, we can fabricate your company or organization logo patch just by submitting a PDF file of your patch. There will be a one-time set up fee and just the cost of the patch. Please call 1-888-514-1228 for pricing.
Every business trip I make, I do not miss the opportunity to wear my A-2 Leather Flight Jacket to represent my sports and apparel company to companies and corporations. The Jacket is a perfect fit with blue jeans or dress Chinos for that classic look.
We just introduced the NEW, Ladies' A-2 Leather Flight Jacket with a new slimmer fit just for ladies. These are by dress sizes.