THE QATSPY® Quapaw Aviation Tactical Sports Performance Outfitters An Authorized Dealer & Distributor for US WINGS®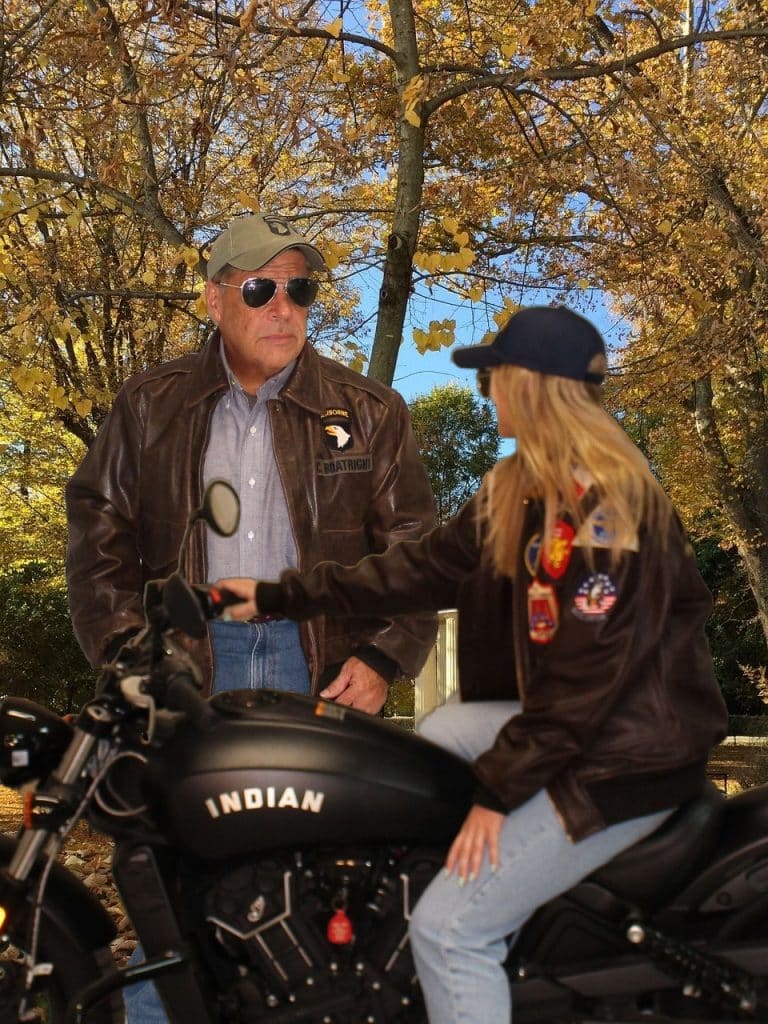 THE QATSPY® FALL FASHION FOOTBALL & TAILGATING– Combine Our US WINGS Flight Jacket with Your Fall Fashion for Football, Tailgating w/Friends
Unlike the Spring and Summer Fashions, Fall Fashions provide us the opportunities to wear those great favorite fashions with the approaching of cooler Fall and the upcoming football season. The change of seasons is a welcome relief from the dog days of summer.
Fall, with all the colors that nature brushes the landscape with, allows us to enjoy that nice cup of coffee with friends on those cool, autumn days in preparing to watch our team compete on the gridiron of our conference rivals.
Here in the SEC, there are only three seasons, Football, Basketball, and Baseball that draw us to enjoy friendships that even extend to the other team's fanbase. What better way to enjoy the Football and tailgating season than with an authentic A-2, G-1 Leather Flight Jacket that we supply to the U.S. Military that is also available to the public.
OLE MISS NCAA College Baseball Win
These A-2 and G-1 make great Leather Jackets for the College Football, Basketball, and Baseball teams. Especially the OLE MISS Baseball Teams that just won The 2022 NCAA College World Series that we can sew on the OLE MISS Patches for the team and fan base.
These leather flight jackets are fashionable to be worn for social events, but are just as functionable and durable for the outdoors, even that of the open road. I wear my A-2 Leather Flight Jacket as a true sports jacket that can go from working outdoors to business or social events, without having to change sports jackets.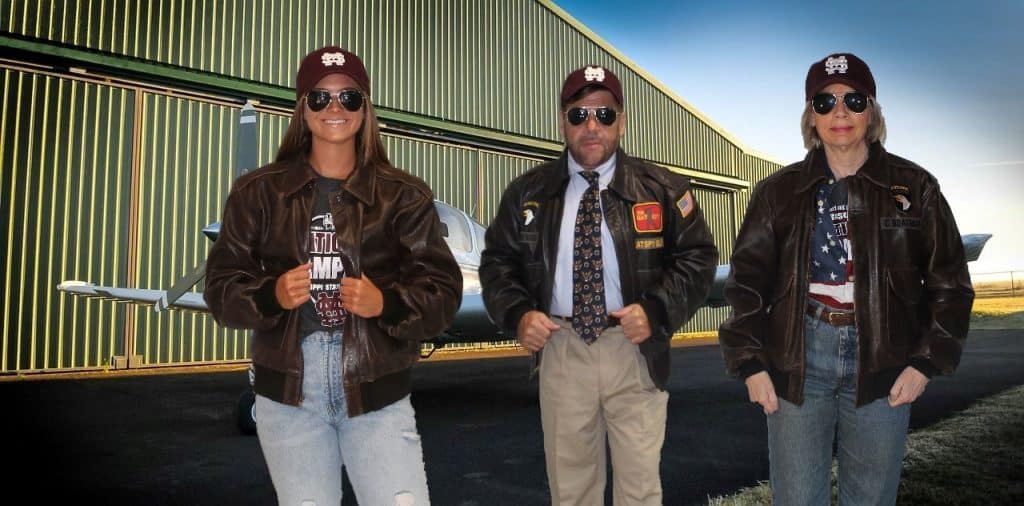 I wear my A-2 Leather Flight Jacket to business meetings with clients and then catch a flight or ride on my INDIAN Scout Bobber 60 Motorcycle. The only care these leather flight jackets need is an occasional wipe down, from time-to-time, and they are ready for the next event.
These are the same leather flight jackets that our pilots and paratroopers wore during World War II that became icons. Whether worn with khakis, button-down Oxford and tie; or canvas shirt, blue jeans, and boots, you are ready for the occasion with undeniable, classic style and fashion.■
Purchase Yours today for the upcoming Fall & Winter Season from our QUAPAW AVIATION TACTICAL SPORTSWEAR COLLECTION in our Online store, as these are great Christmas gifts that will become family heirlooms. The A-2 has been around since June of 1931 and still are worn by our service personnel: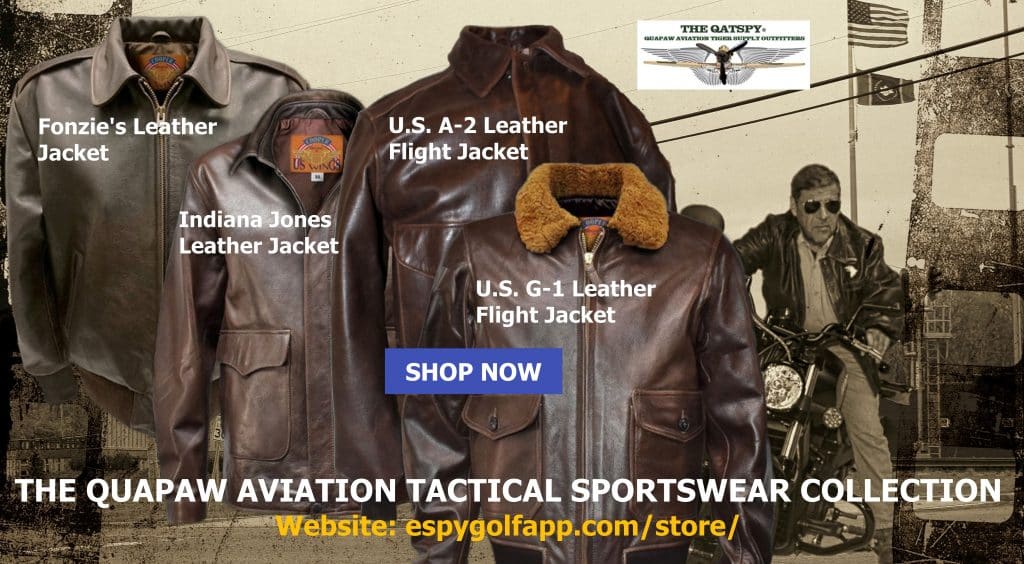 DON'T Pass Up the opportunity to Personalized your own Leather Flight Jacket that we can do for you: