THE QATSPY® Yankee Personalized-Style Traditional Apparel Quarters Sport Page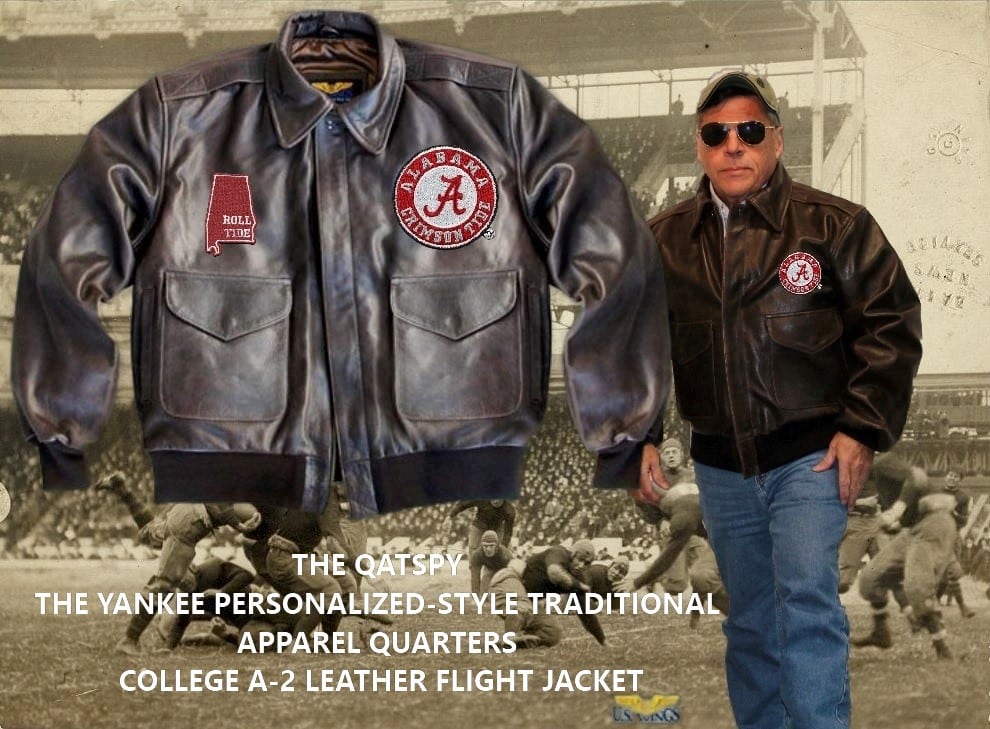 By: Charles W. Boatright
THE QATSPY® COLLEGE A-2 Leather Flight Jacket- Support Your College Team with the Authentic Leather Flight Jacket our U.S. Military Wears
College Football has a rich history that is entrenched into America's love of sports since 1869, just four years after the Civil War ended. Teams and fans that are adorned in schools colors are as nostalgic as the Greek Architectures that are apart of these Schools landscape.
This same nostalgic traditions can be carried on with the Authentic A-2 Leather Flight Jacket that was developed in 1931 for the U.S. Military to protect service personnel from the 1918 Spanish Flu Pandemic. This A-2 Leather Flight Jacket that pilots and elite paratroop units wore distinguished their service during World War II. Who would consider Indiana Jones without his leather jacket as being out of character?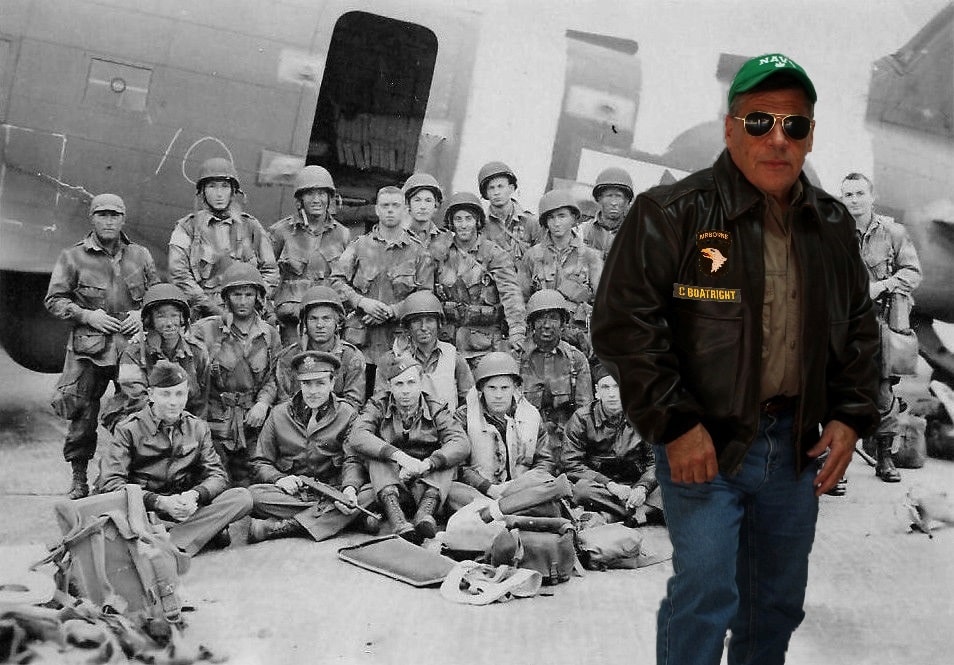 You can carry on the same tradition with our A-2 Leather Flight Jacket that we supply to the U.S. Military that can be personalized. This nostalgic jacket is a classic look at tailgates and for gameday to meet friends or can be worn during the week or on weekend adventures to support your school.
This A-2 Leather Flight Jacket can be personalized with any number of options that you can have personalized, like with The University of Alabama Crimson Tide patch, for example. These patches (bought separately at checkout or can be supplied to us by you) can be sewn onto the upper left front panel of the jacket, shown in the featured photograph, as an example, with hand-painted inscription as an addition option.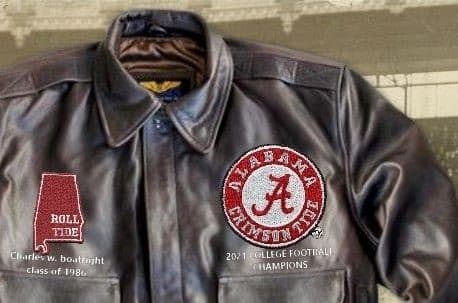 NOTE: The patch is sold separately at checkout or with your option to add your own patch or patches. The list price is for the jacket ONLY; please call for pricing of options for the personalized A-2 Flight Jacket (1-888-514-1228)!
This A-2 Leather Flight Jacket is made from the toughest leather that will last for generations. This is the perfect sports jacket, in every sense of the word. This is tough enough to protect you from the cold and wind and is one that pilots have also relied on for decades.
The iconic look and feel make this Authentic, antique brown, patina A-2 Leather Flight Jacket the sports jacket for all occasions. It provides the professional look with khakis for the workweek and for the evening, just as it does the casual look for the countryside or for the weekend adventure or gameday.
The A-2 Cape Buffalo Leather Flight Jacket will soon become your sport jacket of choice for its versatility and nostalgic look that is all the rage now. The A-2 Leather Flight Jacket has not only stood up to the test of time, quality, and craftsmanship, but has weathered and established the definition of fashion, since its introduction in 1931. This A-2 Leather Flight Jacket meets all military Specs that we furnish to the U.S. Military.
Use the link below to Purchase Yours Today! For personalized Jackets please allow for 3- weeks for delivery.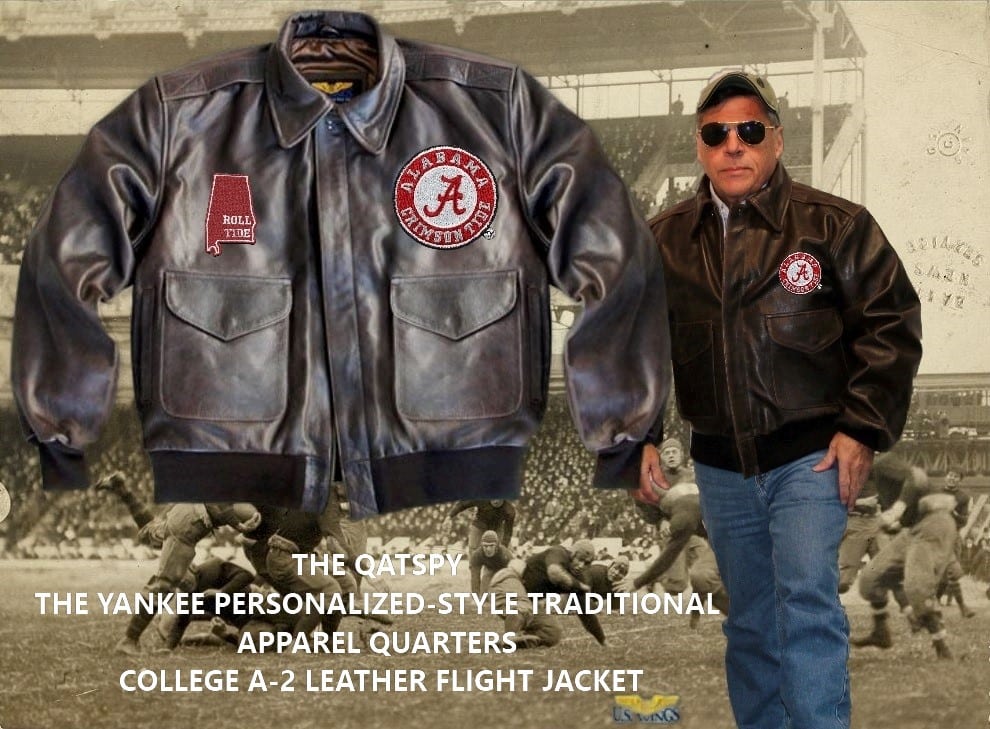 Features of the A-2 Leather Flight Jacket: