THE QATSPY® Quapaw Aviation Tactical Sportswear Performance Yukon Outfitter Company,An Authorized Dealer & Distributor for US WINGS®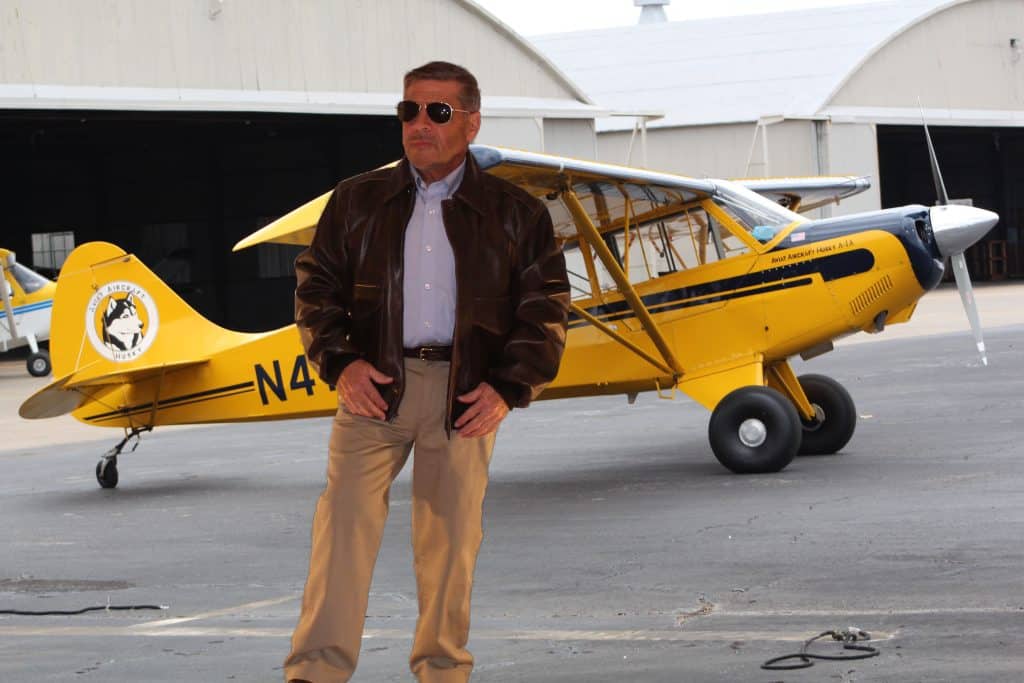 By: Charles W. Boatright
The CAJON-Style & Look For Any Occasion– The Chino pants, A-2 Jacket, Oxford shirt, for Nostalgic Lifestyle of Confidence & Charisma
The Development of the Chino Khakis Pants
Ever since the British Military saw their soldiers in 1846 take a mixture of tea and soil to camouflage dye their white paints to a sand color to blend in with their surroundings, the khaki color has been a standard in fashion. The word Khaki is a Hindu word for sand color that became a popular standard color for pants and shirts since 1846 that goes with practically every other color.
The Word Chino
The word Chino had its origin in the military, as well, when the American soldiers in Cuba during the Spanish-American War in 1898 referred to their khaki color cloth (pants & shirts) as chinos, because cotton fabric was imported from China. Now the term khaki is interchangeable to describing the color, as well as, the fabric.
The reason that khaki color was necessary was that battles after 1884 weren't being fought with black powder any longer. Black powder caused a smoke screen to form over the battleground, thus the fog of war. Smokeless gunpowder that was developed in 1884 eliminated what was called the fog of war to expose infantrymen to very accurate rifle fire from their enemy.
Smokeless gunpowder and riflings in rifle and pistol barrels created an on target accuracy that made the infantry wear khaki camouflage to blend into their natural surroundings. The Red Coats with those white pants that the British Military were known for gave way to khaki color uniforms by 1846. This set the standard for khaki color chino pants ever since.
The A-2 Leather Flight Jacket that was the Inspiration for the Indiana Jones Leather Jacket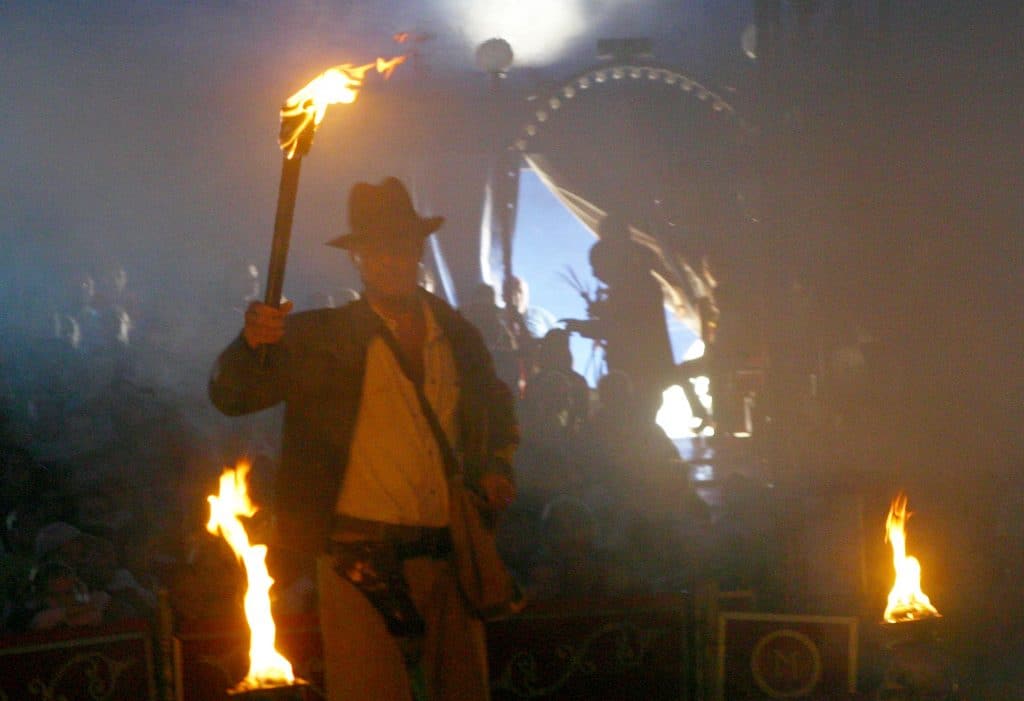 The A-2 Leather Flight Jacket was developed in June of 1931 for the pilots in the U.S. Army Air Corps (later the U.S. Air Force) and also worn by Airborne units during World War II. The pilots and Airborne units that wore the A-2 Leather Flight Jacket had that charismatic-swashbuckler look, feel, and that distinguished them from any other U.S. Army unit.
The A-2 Leather Flight Jacket had such a nostalgic and mystic about it that it inspired the Indiana Jones-style Leather Jacket that Harrison Ford wore traveling the world on his archeological expeditions. Harrison ford playing Indiana Jones attracted audiences to the movie Raiders of the Lost Ark that was released in 1981. And YES, every time Raider of the Lost Ark is aired I watch it, it never gets old for me.
The A-2 also inspired the G-1 Leather Jacket that the U.S. Navy, U.S. Marines Corps, and U.S. Coast Guard wears. Tom Cruise wore his G-1 Flight Jacket in both TOP GUN movies. Neither Harrison Ford nor Tom Cruise's character would be complete without their leather jackets. In the opening and closing scenes of TOP GUN: MAVERICK, Tom Cruise was shown with his U.S. NAVY FIGHTER WEAPONS SCHOOL G-1 Leather Jacket. I'm wearing the TOP ACE G-1 Leather Flight Jacket like the one that Maverick is wearing, below, that we carry in our Online Store: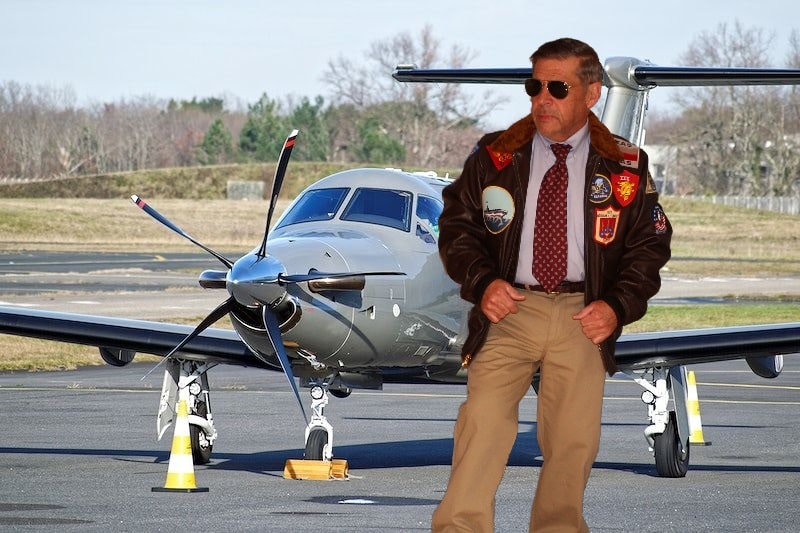 The Button-Down Oxford Classic Shirt
The Button-Down Oxford shirt has that distinguishing natural look that completes the ensemble of Chinos and the A-2 Leather Flight Jacket that can fit in almost any situation. The CAJON-Style can be as casual or as formal as your need or want for meetings with clients in business settings or casual wear meeting friends for dinner or even tailgating. While there are several colors that the button-down Oxford comes in, the ole standard is French blue, like the one I'm wearing and shown below. I have THE QATSPY® embroidered Button-down Oxford shirt in my online store.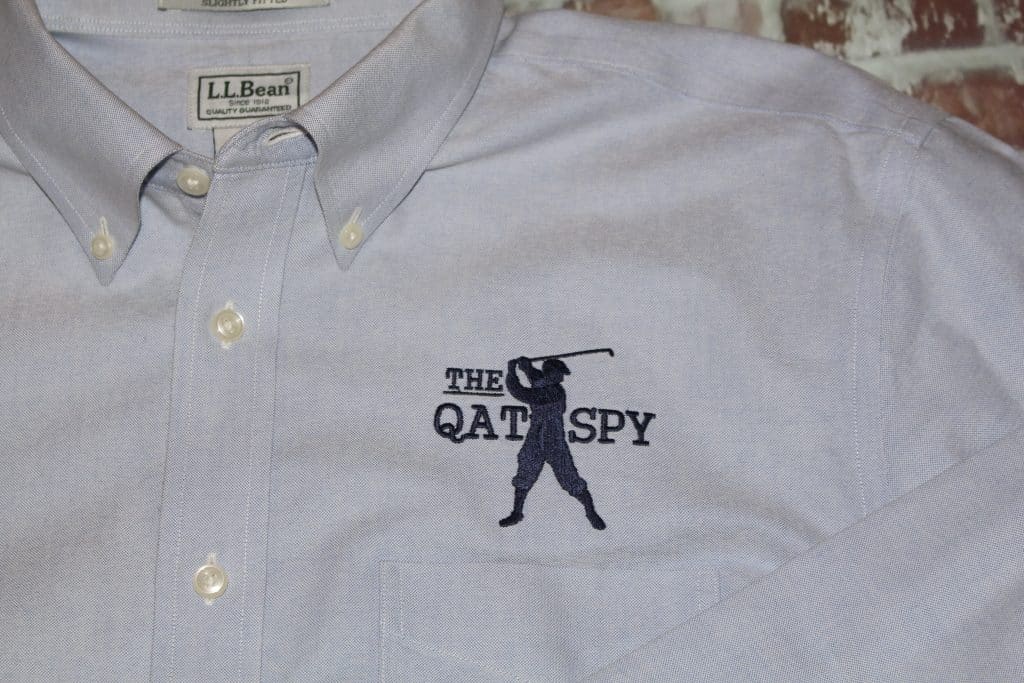 What is nice about the button-down collars is that they hold the shape and position of the collars very well without laying down or riding up over the jacket's collar. I even sew on buttons to my khaki work shirts to hold the collar in-place where they won't flatten out. This is why I'm partial to button-down oxford shirts. I suggest you purchase Oxford shirts that has a 5.5 oz weight (5.5 oz. weight per square yard) like I am wearing and carrying in my CAJON-Style Quapaw Collection.
What is nice about my embroidered THE QATSPY® L.L. Beans Oxford shirt is that they come in a variety of neck sizes with various sleeves length for that tailor look that I depend on since I'm 5- foot. 6- inches. Use the link above and view your various neck and sleeves length. I was a power lifter in high school so I have need for very specific neck and sleeve length.
The CAJON-Style Quapaw Collection
What is the CAJON (Chino, A-2 Jacket, and Oxford Nostalgic)- Style? It is a very classic and nostalgic look with durability to hold up under the demands of an active lifestyle. While traveling, you will never be out of place due to your CAJON-Style to meet your daily schedule and/or for those unexpected opportunities that might arise. In my case, I just fold-up a oxford red color tie and place in my front patch pocket of my A-2 Leather Jacket and I'm set for whatever comes my way.
My very first business meeting since starting my company, THE QATSPY®, in June of 2015, was a meeting with a client that was a basketball/golf coach for Jackson Prep High School, here in Jackson, Mississippi. His first remarks was how professionally dressed I was compared to other reps that call on him wearing sweets. The reason that he contacted me was he was interested in my three (3) books on golf coaching techniques, sports psychology, and Health and fitness program. These all are on KINDLE that I have individually attached at the end of this article for your convenience in shopping.
Your Biggest Fashion Statement Starts with Your Health & Fitness
Even though this article is about the CAJON-Style, your health and fitness are what complements your attire and provides you that additional confidence to meet your objectives with energy and creative ingenuity each and every day.
In the featured image, above, I'm 65 years old wearing my CAJON-Style attire with a Husky A-1A Aircraft at our airport. I'm very committed to my health and fitness not just for weight control, but also more importantly to avoid certain health risks including certain cancers. Maintaining your health and fitness lowers your blood pressure, blood glucose, and your cholesterol levels known as the Big 3-Hitters.
The 3- Vital Signs of Your Health & Fitness
The 3-vital signs (blood pressure, blood glucose, and cholesterol) left unchecked are precursors for heart disease, the No. 1 killer in both men and women, obesity, diabetes, strokes, and leading to certain forms of cancer. Your health and fitness improves your immune system that we found out to be importance during COVID-19. Lack of maintaining your health and fitness compromises your immune system.
If your fitness regiment came in a medicine bottle, the drug stores couldn't even keep it in stock. While my health and fitness regiment certainly dropped my weight in 2015 from 192 Lbs. down to 140 Lbs. where I'm at now, I dropped something totally unexpected, I dropped about 30- years off the appearance of my skin, as well. I have skin that I had during my 30's at age 65.
Below is an AB Challenge that the ground crew at our hangar talked me into doing on Saturday, 07 Jan 2023. Fortunately for me the temperatures were in the upper 60's and not in the upper 20's as they were just a week before, on Saturday, 31 Dec 2022. Later I found out why the ground crew wanted me to do the AB Challenge in our hangar, there were four groups of Girl Scout Leaders and their scouts touring our museum and hangar that day.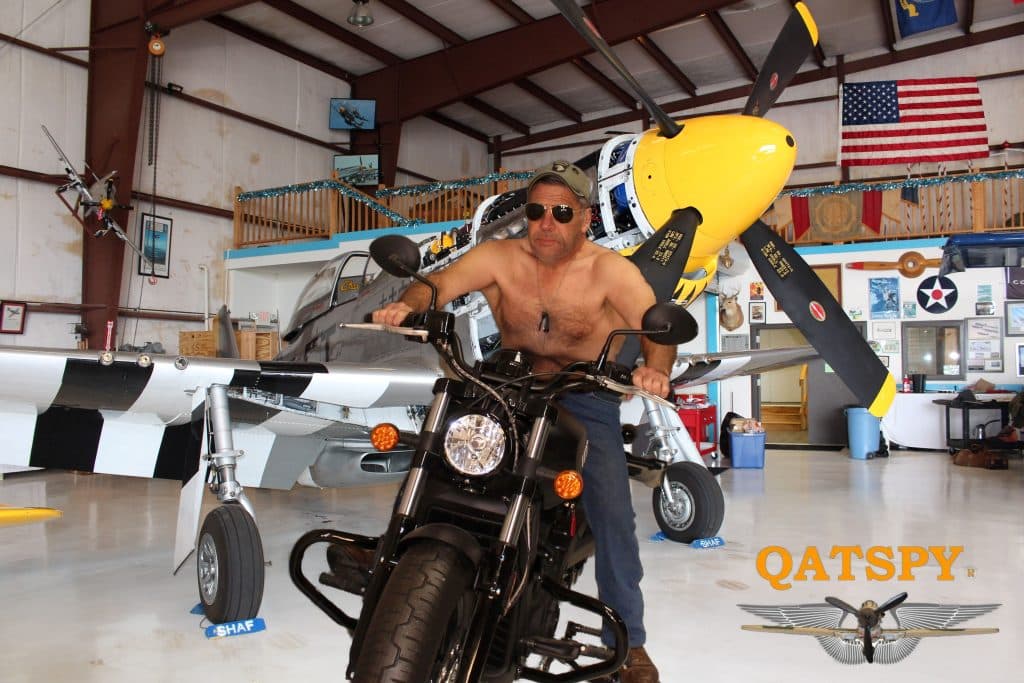 The Benefits of Maintaining Your Health & Fitness
You can't even begin to list the benefits of maintaining your health and fitness on a piece of paper, you would run out of space. The big hitter of course is your weight control. But there are numerous of other benefits that you'll receive by eating a healthy diet based on WHAT (Health Index ≤ 3.25 of food) and WHEN (eating between 9 a.m. to 6 p.m.). Your fitness component should be based on Cardio-Aerobic and Strength Training.
The later you eat past 6 p.m. interferes with your body's natural ability to repair and rejuvenate your skin at night while you are sleeping. John Tesh even confirmed this on his radio show, Intelligence for Your Life, on May 11, 2022. John sighted a research paper done by Cleveland Clinic that if you eat before 6 p.m. will improve your blood pressure, blood glucose, cholesterol levels, and allows your body to have an age-defying ability to improve the appearance of your skin. There is no doubt that eating before 6 p.m. has helped me improve the appearance of my skin just in the first 3- months following my diet and fitness program in 2015.
Strength Training
DO NOT leave out your strength training as part of your fitness workout and just focus on your cardio and aerobic workouts. Remember your heart and brain are like muscles also. Strength Training is great for improving cognitive function, balance, and for healthier looking-age-defying skin. I don't know of too many women or men that wouldn't want to have healthier and younger-looking skin. Again, I'm 65 years old in the featured image and in the AB Challenge, above.
My complete Diet, Workout, Golf Coaching, and Yellowstone Sports Psychology e-Books are listed below that are on KINDLE. The links below will linked you directly to KINDLE to purchase your copy:
My e-Books on KINDLE are all $8.95:
My KINDLE Book KASPER GOLF & FITNESS COACH TECH:
Book on KINDLE: DELPHI DIET & CAST FITNESS System:
MY KINDLE BOOK: THE SPORTS BIBLE- YELLOWSTONE PAPERS
For that CAJON-Style Collection Look please visit my online store, THE QATSPY Outfitters Company: