THE QATSPY® Yankee Personal-Style Traditional Apparel Quarters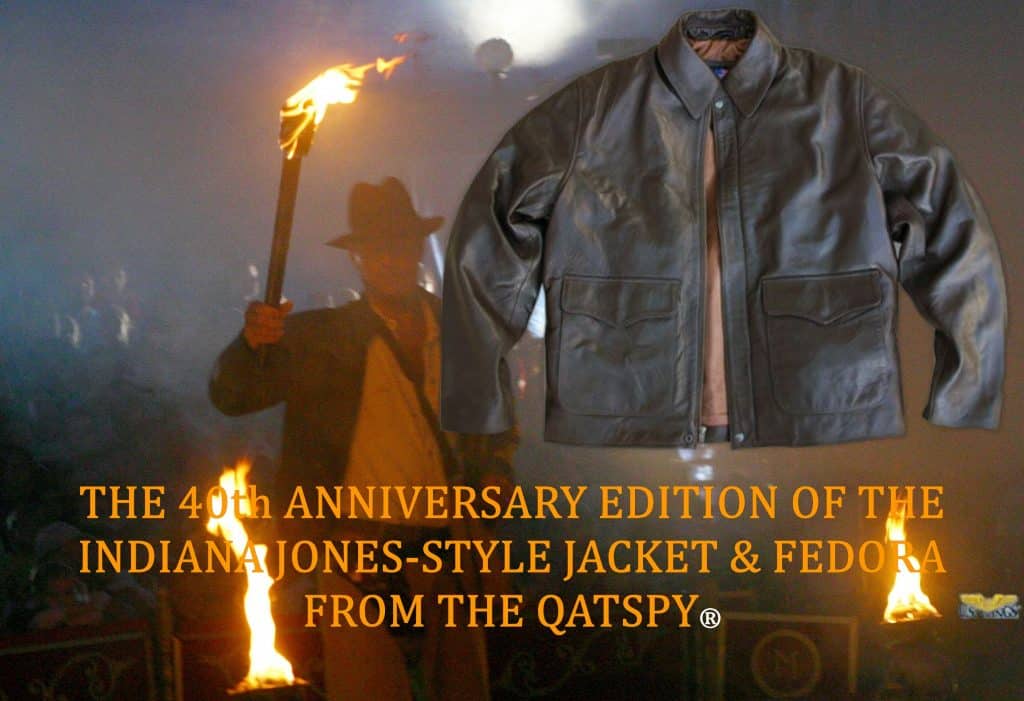 The 40th Anniversary of Raiders of the Lost Ark- Mark the 40th Anniversary The Raiders of the Lost Ark with an Indiana Jones-Style Jacket
June 12, 1981 marks the 40th Anniversary of the release of the Blockbuster hit movie of the 80's, Raiders of the Lost Ark. Indiana Jones, played by Harrison Ford, took archeology and made it into an action adventure by wearing his signature Indy-Style Leather Jacket, Fedora hat, and his khaki pants.
Mark this special anniversary and start your adventures with your own authentic and Iconic Indy-Style Leather Jacket that appeared in the Indiana Jones movies. This Indy-Style Leather Jacket is also supplied to the Walt Disney World  for their daily production of Indiana Jones Epic Stunt Spectacular seen by thousands each month.
This Indy-Style Jacket will soon become your go-to jacket for business attire and/or casual wear that has that nostalgic, classic look and feel that only leather can provide and that you can wear everywhere your adventures take you.
Whether for that distinguished look you need for that critical business deal or meeting, or tailgating with friends over the weekend. Whatever the occasion, you will be in style that is also functionable and comfortable. You can't beat the form, fashion, and feel of the Leather that is like wine that only gets better with age and wear.
Another alternative to the Indiana Jones-Style Leather Jacket is the Authentic A-2 Leather Flight Jacket that we supply to the U.S. Military that is mil-spec in every way. Just like the Indy-Style Leather Jacket, I use mine for business and casual wear. I even wear it while flying and riding my Indian Scout Bobber 60 Motorcycle or just hanging out at the hangar with friends. People have to stop and ask about both Leather Jackets made for any occasion.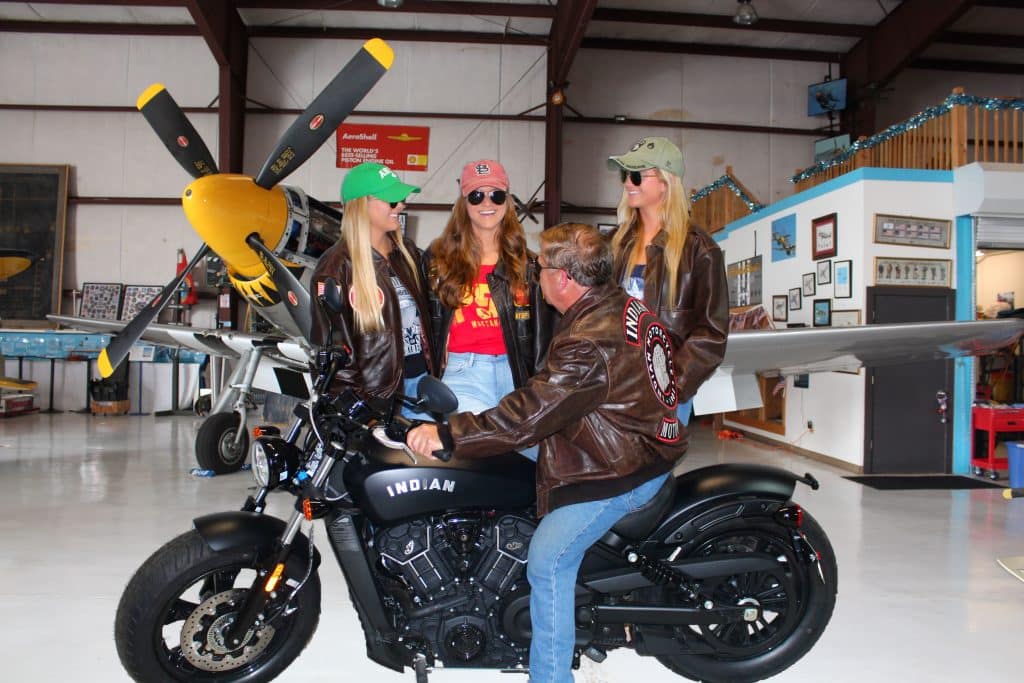 To purchase your Indiana Jones Leather Jacket, A-2 or G-1 Lather Flight Jacket, or the Motorcycle Jacket, select the Yorker Collection of our jackets below. This also includes the Fedora and Khaki pants: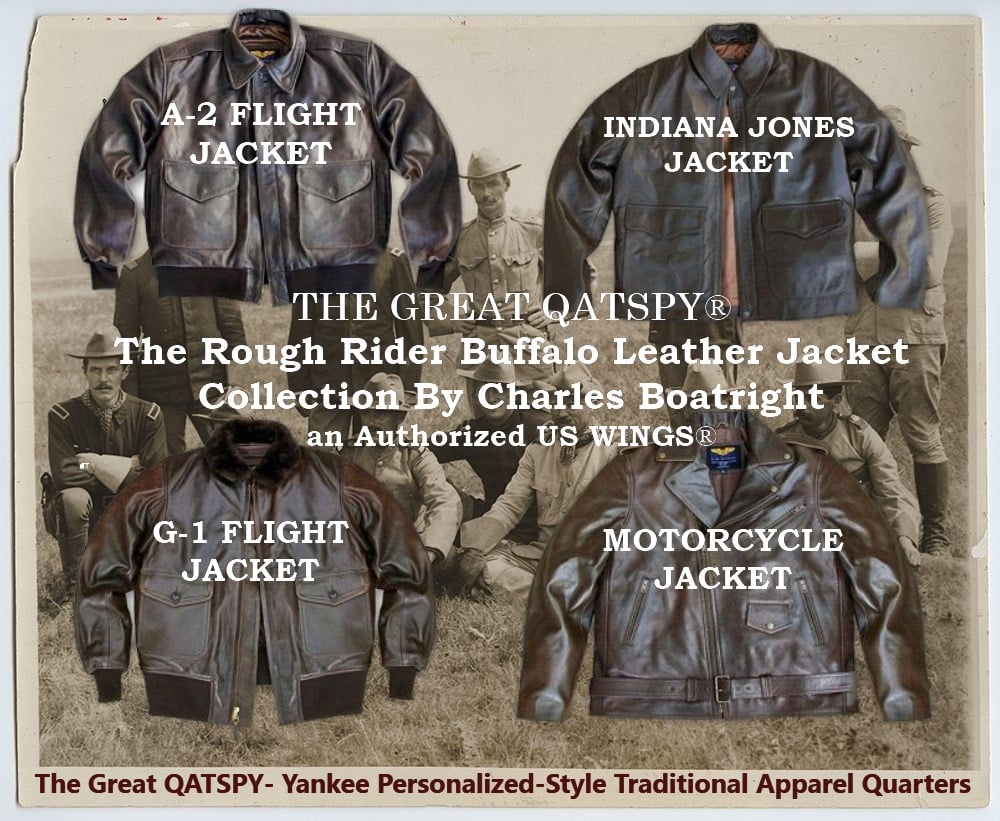 We have supplied our Jackets that have appeared in the following movies and worn by the following actors and actresses:
"24"
Indiana Jones and the Temple of Doom
Behind Enemy Lines
The Tuskegee Airmen
Dogs of War
Space Cowboys
The 6th Day
Red Sky A.K.A Kerosene Cowboys
Amelia's Journey
Sky Captain and the World of Tomorrow
The following actors and actresses have bought our Leather Jackets:
| | |
| --- | --- |
| Jon Voight | Greta Van Susteren |
| John Travolta | Dave Letterman |
| Clint Eastwood | Toby Keith |
| Angelina Jolie (Pilot) | Eric Clapton |
| Arnold Schwarzenegger | Marc Anthony |
| Hugh Laurie | Erica Lane |
| Deidre Imus | |