THE QATSPY® Quapaw Aviation & Tactical Sportswear Performance Yukon Outfitters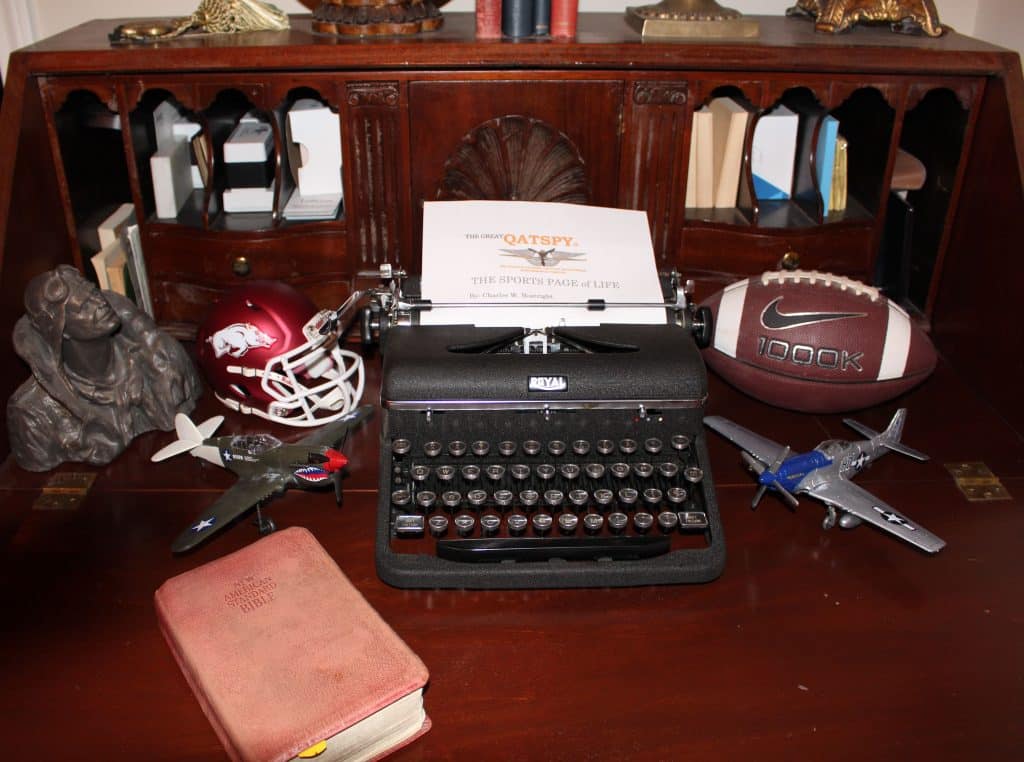 By: Charles W. Boatright
Teams Developed Character under Adversity– Arkansas Razorbacks Dug down to Prove their Character against Missouri State University Bears
The atmosphere at Donald W. Reynolds Razorback Stadium was filled with great anticipation from a packed crowd, not just to see No. 10 Arkansas Razorbacks playing the Missouri State University Bears, but competing against a former coach, Coach Bobby Petrino. Arkansas fans still have a tremendous appreciation for Coach Bobby Petrino's tender at Arkansas that allowed the Razorbacks to compete at a National level as they did in the 60's and 70's.
That same competitive edge that Coach Petrino brought to Arkansas is the same that he and his staff has brought to Missouri State University. During the first half of Saturday night's (September 17, 2022) game, the MSU Bears challenged the Razorbacks, both on the ground and in the air. Like one of my friends, John from Arkansas stated, You've got to approach every week and game like you're preparing to play the Alabama(s) or the Georgia(s) of the world every Saturday.
A great thing about sports is that it is grounded in second and third chances of using past failures to persevere to correct a wrong.
Adversity Affirms the Team's Character
One of the main adversities that Arkansas experienced during the first half of the game with MSU was ball security and pass coverage. Arkansas turned the ball over one yard short of a first down at mid-field during a strong drive and again at MSU's one yard line short of the end zone for a touchdown. Turnovers are more devastating than your opponent completing a 40- yard pass. Turnovers can kill your biggest advantage that you have, which is your momentum.
Lack of containment in passing coverage and the turnovers gave MSU momentum to go up by 3 over Arkansas at halftime, where the score was MSU- 17 and ARK- 14. This is the very reason why you have to respect every opponent and be prepared to play your best game of your life at every week. Like in weight-lifting, you have to be prepared to lift your heaviest weight to win the competition. You can never assume that you can lift the minimum weight to win the competition.
The true character of a team's ability is tested when they have to dig down deep to their core mental strength and rely on their basic training and conditioning to develop a mindset of being underdogs, as opposed to a mindset of champions. A team has to train and condition themselves into a mindset of beginning as an underdog for every game. Arkansas was able to dig down deep and pull the game out of a three (3) point deficit at halftime to win the game with a final score MSU- 27 and ARK- 38.
Overcoming Unexpected Adversity
Some teams, when faced with an unexpected adversity, never recover mentally to overcome the challenge they are facing because they are more focused on outcomes rather than focusing on their processes and training. Processes and training are basically taking care of the small things on a consistent basis, time after time.
Ray Lewis, a retired Baltimore Raven Linebacker, had the best quote about processes and training- Greatness is a lot of small things done well. Stacked up on top of each other. The team's objective isn't winning the game; but performing on a consistent basis, regardless of the conditions or the opponent.
Expect a Gut Punch
The reason that I like sports is because it plays such an important role in our lives; and this is the reason why children should be exposed to sports. The Apostle Paul knew that sports had a huge influence in our lives in facing adversities and challenges in his letter to Corinthians (NIV 1 Cor. 9:26-27) So I run with purpose in every step. I am not just shadow boxing. I discipline my body like an athlete, training it to do what it should.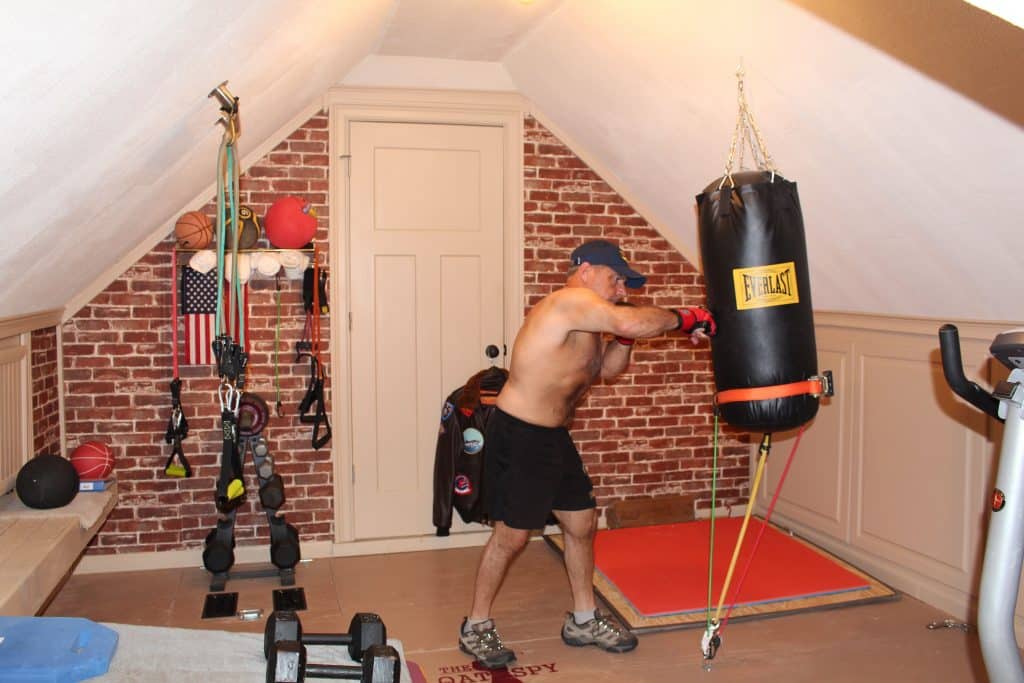 The reason I like boxing and use boxing in my own strength and conditioning training program is that the boxer is expecting to get punched in the face and gut punched and still be able to compete during the bout. It is usually when a boxer stands in the ring, either throws or gets that first punch that they fall into their routine and rely on both their training and conditioning.
There are three irreplaceable characteristics in competition that every athlete and team must possess and they are: confidence, consistency, and perseverance. Without confidence, consistency, and perseverance, the athlete can't improve, as Ray Lewis alluded in his quote about Greatest- Stacked up on top of each other. You're building your confidence, consistency, and perseverance on your past performances.
Concentrate and focus on the small things and your performance will follow. Something as small as ball security plays a significant role in games. Consider adversity as an advantage in your training and conditioning for perseverance. Like weight training, you can't do it without resistance of weights. Knowing that adversity brings about perseverance; and perseverance, proven character; and proven character, expectation.
The best approach to everyday life and on game-day is to focus and concentrate on the basics and expect challenges, knowing that challenges develop perseverance and perseverance, performance. Performance is built on confidence and consistency toward perfection.
THE QATSPY® Quapaw Aviation Tactical Sportswear Performance Yukon Outfitters Collection provides the style that you are looking for in business and for the weekend with friends. Whether wearing khakis or blue jeans, our leather jackets include the authentic flight jackets we provide the U.S. Military that provide the style for any occasion you are looking for: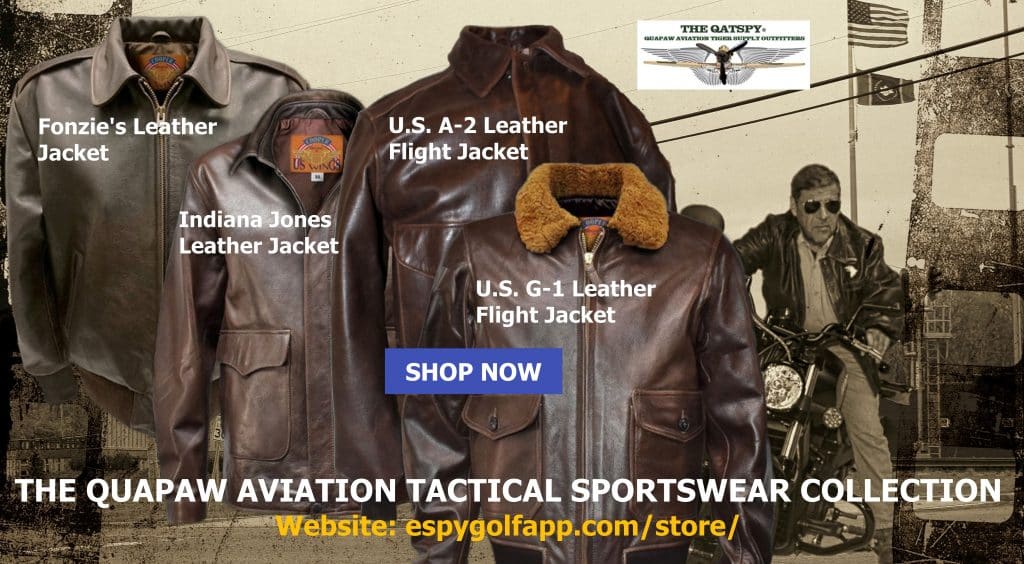 I mention my strength and conditioning training, I described this in my new book THE DELPHI DIET & CAST FITNESS that is on KINDLE; use the link below: