THE QATSPY® Quapaw Aviation Tiger Sportswear Performance, Yukan Outfitter Company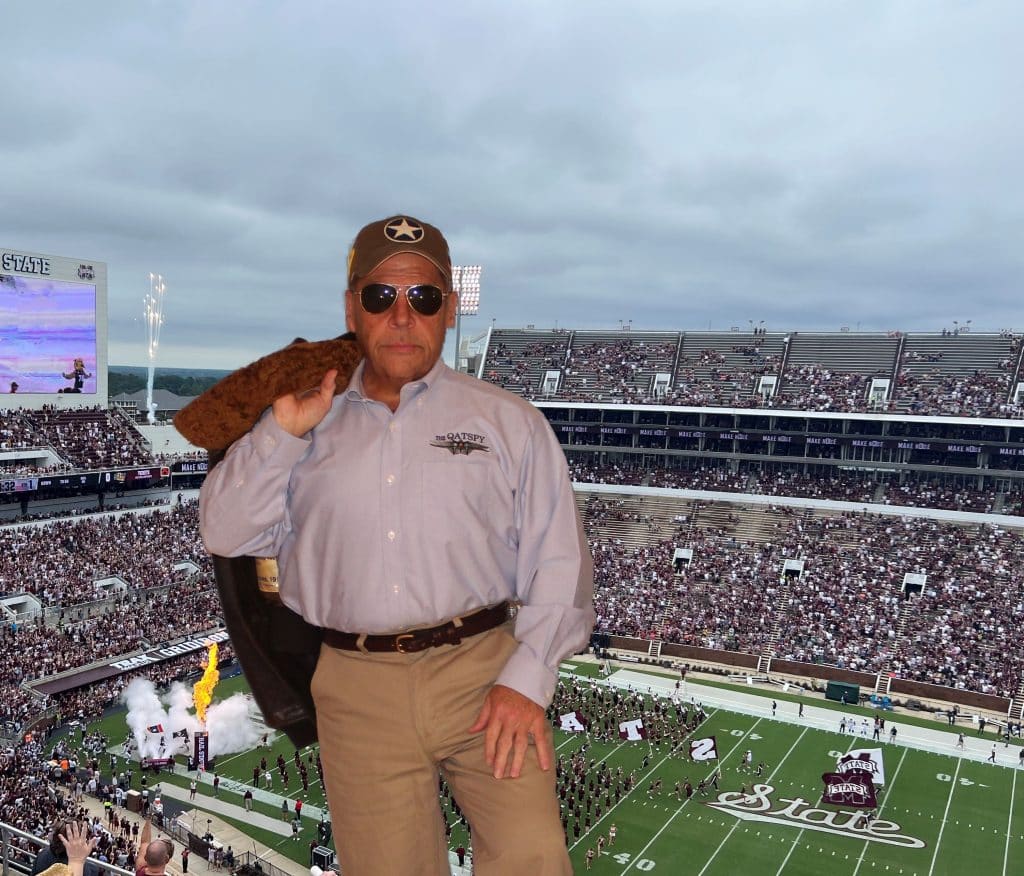 By: Charles W. Boatright, President of THE GREAT QATSPY® Company
Sporty Cockpit Collection/Carry-On Travel Bag– The Perfect Leather Carry-On Bag that is rugged and has the Nostalgic Look that fits beneath your seat. When I was a Grid Engineer I kept my Leather Carry-on Packed at all times that I still do
With fall football and traveling on those great fall trips we would like to offer our customers our QATSPY® Cockpit Collection for a great look and feel for whatever your weekend travels take you. I cover sporting events as a freelance writer and I found to get those critical interviews you to dress to impress.
Nothing beats the khaki pants with a button-down Oxford shirt with your logo embroidered above the left patch pocket. Below, shows THE QATSPY® (Quapaw Aviation Tiger Sports Performance Yukan Outfitter Apparel).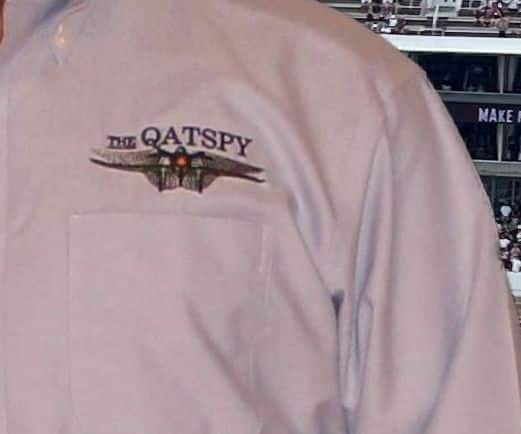 The fabric does more than to be used to make the nostalgic classic Button-down Oxford Shirt, the 5.5 oz. per square yard fabric holds its shape and feel even attending football games in September in Mississippi. The khaki chinos and Button-down Oxford Shirt with our Leather Bomber Jacket provides the proper impact competing for time to get those interviews.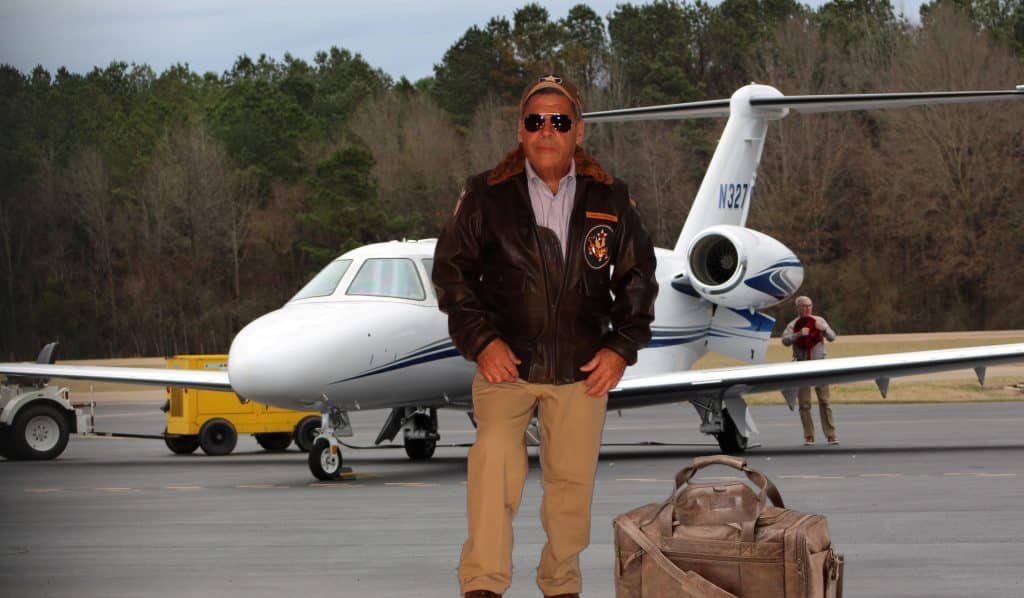 Catching flights on game-day with our Sporty's Cockpit khaki chinos and our Button-down Oxford shirt for conducting business or leisure trip our khaki shirts (long/short sleeves) with your favorite pair of blue jeans, you can always be comfortable, confident, with that classic look. Either style you choose, you can dress up or down to fit the occasion.
When I'm flying, I might be meeting executives in their offices, then the next moment touring their shops meeting highly skilled workers or on the golf course. I don't have the luxury of carrying an entire wardrobe for multiple situations in just a carry-on. Pair of our khakis with our Button-down Oxford or with khaki shirts and my favorite pair of blue jeans I can cover all my bases. I keep folded up a burgundy regimental with blue striped neck tie in the front patch pocket of my leather bomber jacket when needed.
Enjoy the wonderful Fall Season on your adventures with our SPORTY'S WRIGHT Bros. Cockpit Collection and Carry-On Leather bags that never let you down and never disappoints: