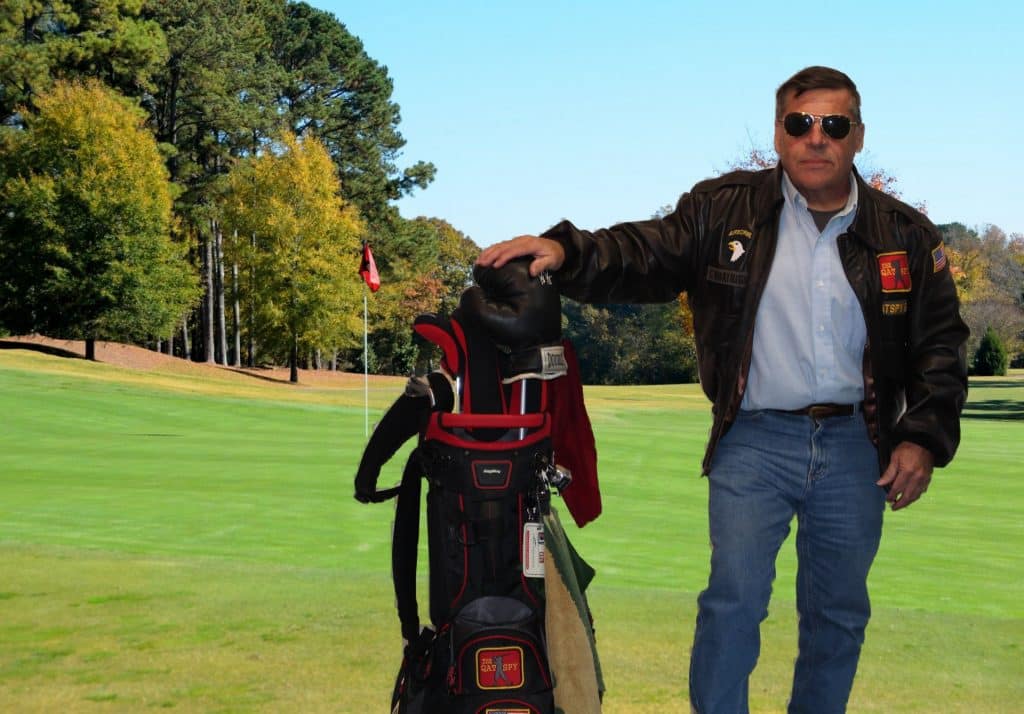 THE QATSPY® Inside-the-Leather Sports Chalk Talk
By: Charles W. Boatright
It's Not How We Start that Counts, But How We Persevere
The reason that sports is important to all of us, and especially our kids, is the life lessons that aren't just taught and learned, but experienced and applied. I realize that some of us, even as kids, aren't athletically talented or inclined, but that shouldn't prevent us from finding a sport or fitness activity that we could participate in.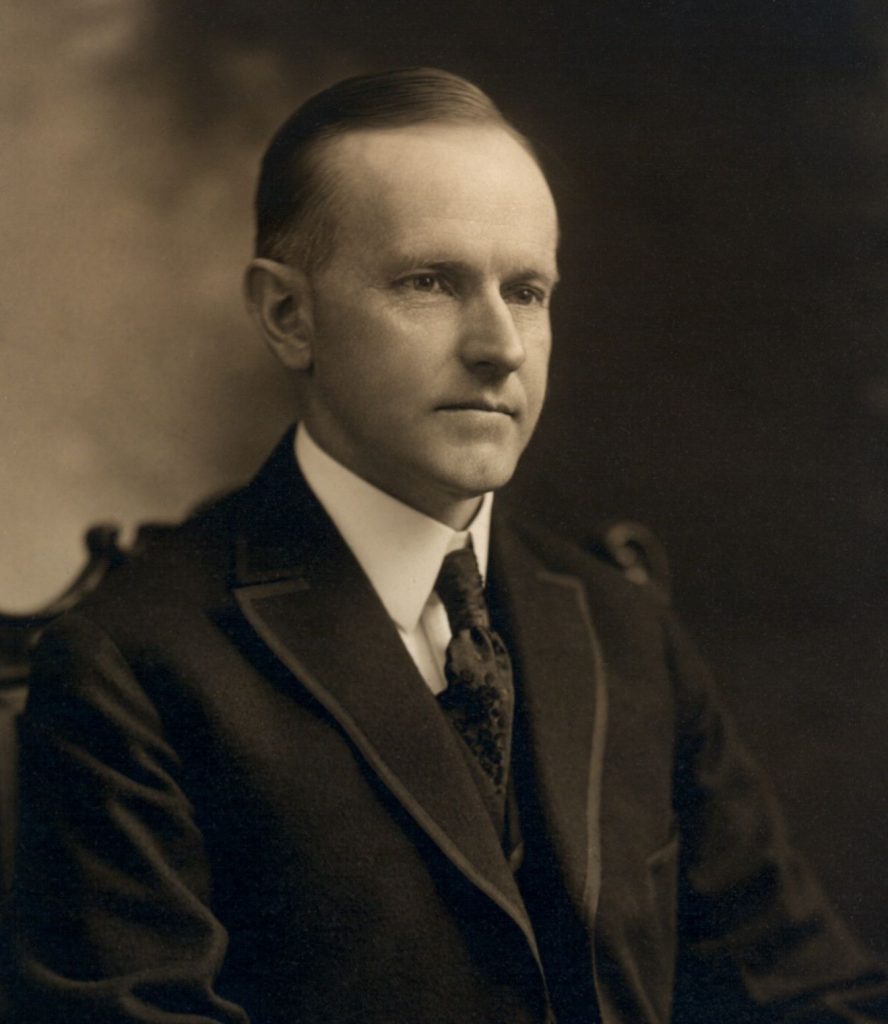 I like what President Calvin Coolidge said about talent that we all should apply to our life–
Nothing in the world can take place of persistence. Talent will not; nothing is more common than unsuccessful men with talent. Genius will not; unrewarded genius is almost a proverb.
This is where parents, guardians, or even a Big Brother and Sister are crucial in a child's life. Sports are more essential than you might think. I didn't participate in any sports at all as a child, until I was 11- years old, because of several issues.
One reason I didn't get involved in sports at a young age was that I couldn't pick up the movement of the ball or have the eye-hand coordination needed. In my case, I used sports to help my uncle identify a simple issue that I had, and that was that I just needed glasses. Not having glasses severely impaired me in my learning development, as well. I couldn't even read, until I was 11-years old.
One of the Best Things as a parent you can do for your kids besides making sure your kids have The Faith, is to get their eyes checked before school.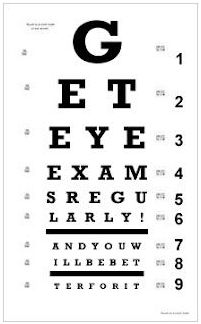 Perseverance in Life is Your Key to Success
I proved that it's not how you start, but how you persevere that counts. If I didn't work through adversity, I wouldn't have overcome my learning issues. But I found adversity that I had to overcome contributed to my bulldog mentality, of never giving up. I was told more about what I couldn't do, than what I could do constantly in my life, except for an uncle and my grandparents.
Keys to Perseverance and Success in Sports and Life
Financial institutions have a disclosure statement that states- Past performance is no indication of future results. This is a significant part of Sports Psychology to develop in sports and in in one's life. Here's WHY- Our past shouldn't dictate our future. Our failures should only be used to gain experience and our success to have confidence. Treating failures and success in these terms of experiences and confidence will allow us to move forward and not live in the past.
There is a Bible verse that I have written on the tag of my golf bag, shown above as the feature photograph. It is from Philippians 3:13: Brethren, I do not regard myself as having laid hold of it yet; but one thing I do: forgetting what lies behind and reaching forward to what lies ahead (New American Standard Bible).
Your Past Doesn't Define Your Future
We aren't all born into a perfect world with perfect conditions. Some of us have the odds stacked against us. But there is one thing you can do, regardless of your situations. Take this approach; do and perform the small things consistently well, and this will allow for success. Ray Lewis has a great quote about doing the small thing well.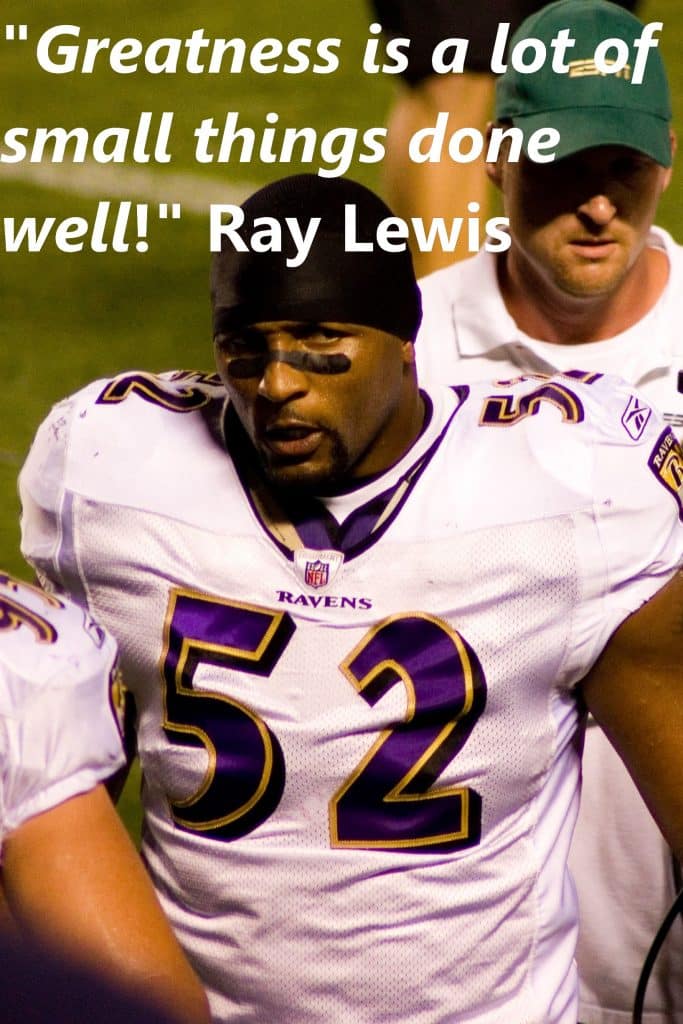 Several parallels can be drawn between sports and life. This is the reason that organized sports should be encouraged at a young age. The lessons learned from sports can allow a young person to reach their potential in life. Perseverance, faith, and confidence are the best responses to any difficult situation, instead of feeling resentment, showing anger, or seeking revenge.
The best revenge is being successful! Feeling resentment and showing anger only deteriorate your standards and character. Remember, reputation is what other people think of you; character is what you think of yourself.
It is important to be involved in sports at any age, especially golf. Golf is a great sport for anyone of any age. Golf is a great homeschool athletic activity. I wrote the following article on how to incorporate sports into a homeschooling program:
As Paul Harvey would have said- Now the for the rest of the story–
During the summer of 1969 when Apollo 11 landed on the moon, I got my glasses. I found out that I was an Autodidact, able to teach oneself. I read everything I could get my hands on in the library. That gave me the ability to catch up four grade levels during the summer.
I graduated high school went to the Army attended college and graduated with a 3.83 Grade point Average in Engineering. Now I'm retired after 33-yaers with an Transmission Line Company and started my own business that I have enjoy managing for the past five- years.
I developed a unique golf swing technique, produce YouTube Videos and have a line of great quality Flight Jackets that I have posted below and are in my Online-Store: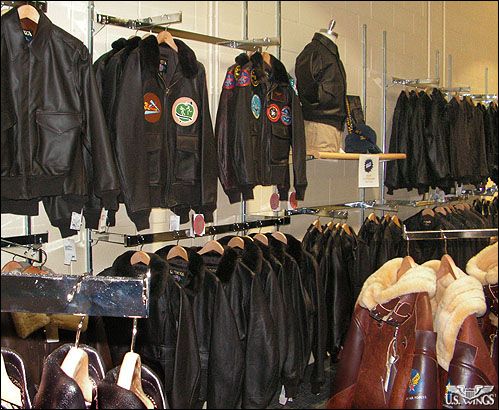 Sponsors of The QATSPY® GOLFER'S Inside-the-Leather Sport Page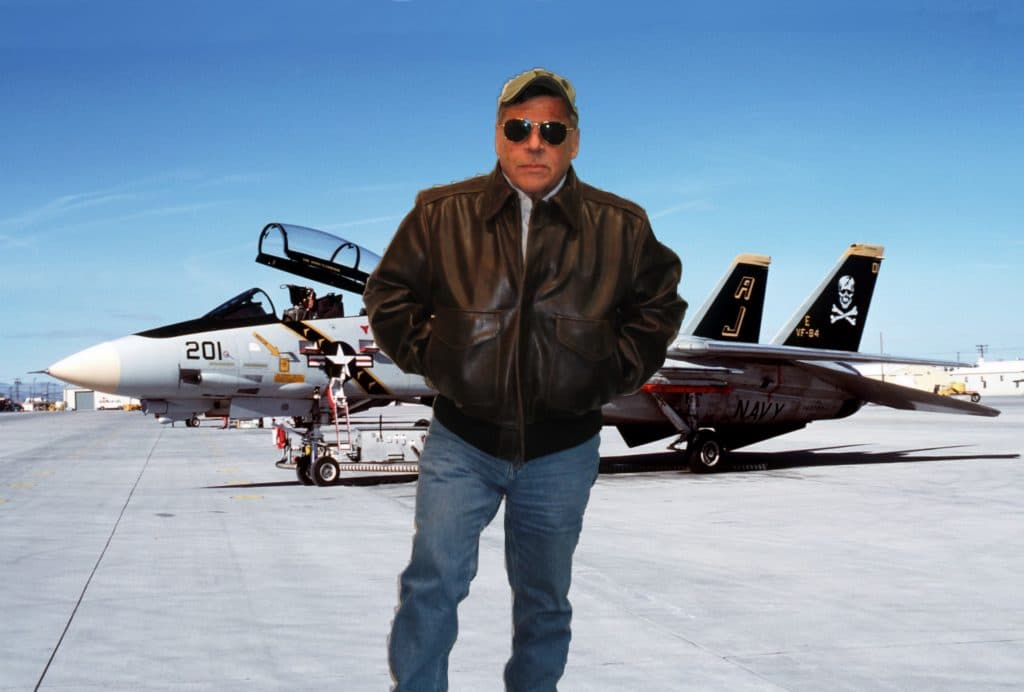 The Line of US WINGS® Leather and CWU Nylon Flight Jackets that I have in THE QATSPY® APP:
US WINGS® A-2 Cape Buffalo Leather Flight Jacket
US WINGS® G-1 Cape Buffalo Leather Flight Jacket
US WINGS® Cape Buffalo Leather Motorcycle Jacket
US WINGS® Cape Buffalo Leather Indy-Style Jacket
This is the very same this Indy-Style Jacket US WINGS supplies to Disney World for their production of Indiana Jones Epic Stunt Spectacular
US WINGS® G-1 Cape Buffalo Leather TOPGUN Flight Jacket
US WINGS® CWU-45P TOPGUN Nylon Flight Jacket
The two TOPGUN Flight Jackets are the exact replicas of the flight jackets Tom Cruise uses in TOPGUN No. 2 Movie with the actual patches worn by TOPGUN pilots.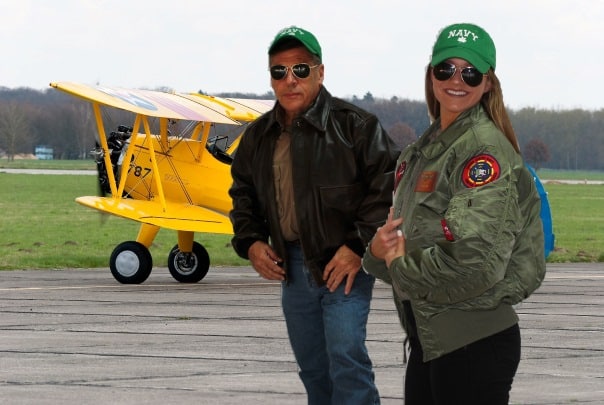 The A-2 Cape Buffalo Jackets, Great used as a Motorcycle Jacket as well: