THE QATSPY® Quapaw Aviation Tactical Sportswear Performance Company OUTFITTERS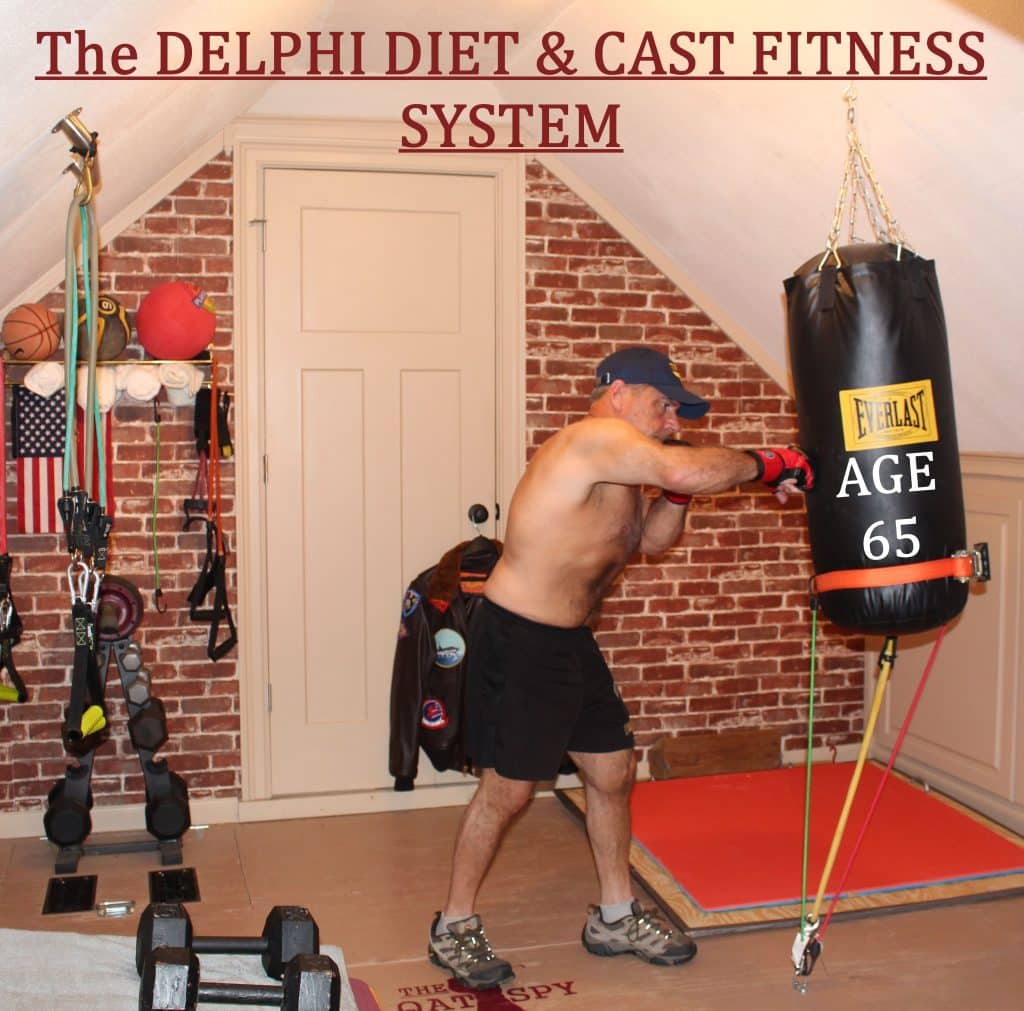 By: Charles W. Boatright
Significance of Strength & Conditioning– To Your Health and Fitness and to Fight the Effects of the Aging Process and Avoid its Limitations
There is little doubt one of the key coaching positions on any College Football Team is the Strength and Conditioning Coach that is the unsung hero on game-day. The Strength and Condition Coach is no doubt responsible for the team's performance and endurance on game-day, but the other huge benefit is to prevent injuries. Injuries as many of you all know the impact a injury has on completing the season.
Strength and Conditioning is probably the number one reason why athletes are so much more athletic and faster than they were even 10-years ago. Even though the Offensive and defensive lines are 300- pound plus are faster and stronger to place pressure on their opponents.
The Same Strength and Conditioning can Benefit all of us
This same Strength and Conditioning approach can be applied to our own personal fitness program, especially in my case where some of us are over the age of 60. I'm still as active now at age 65 as I was at 35. Strength and Conditioning can allow those approaching their 40's, 50's, and even 60's to redefine the effects of aging.
In some fitness programs people focus their attention on cardio-aerobic workout and neglect the importance of Strength and Conditioning training. I even wrote several letters to Peloton® about how for years they focused their ads on aerobics and cardio in promoting their exercise bike without addressing Strength and Conditioning training element. Just in the past two year has Peloton® made efforts to add weight training along with Yoga to their workout program in their ads.
Importance of Addressing the Loss of Muscle Strength after our 30's
After the age of 30, we began to lose muscle mass at the rate of 8-to-10 percent per decade. We depend too much on our muscular system not just for strength and balance, but also for mental function and healthy looking skin. Our skeletal muscles plays a huge role in the health and condition of our skin. Refer to an article in EVERYDAY HEALTH entitled: The Scientific Reasons Why Exercise can give You Better Looking Skin.
From this article the best type of exercises that can directly improve your skin health and condition is Strength and Conditioning, or Endurance, Training. This is the main reason in addition to strength training I've also workout with my boxing bag for three- 3-minute rounds daily. I call this bag workout my Heavy Aerobic/Cardio Training.
So to my readers that just concentrate on Aerobics/Cardio Training for their health and fitness, they might want to include Strength and Conditioning, as well. I offer my five (5) photographs in this article as evidence to the benefits of Strength and Conditioning at age 65.
Even the medical field is turning to Strength and Conditioning to help treat their Parkinson's patients. Strength and Conditioning (boxing bag workout) allows Parkinson's patients the ability to retain control of their neurological function between the brain and the various muscles movements.
Also, Parkinson patients are encouraged to listen to music while they work out. I even listen to pre-programmed music from Spotify while I'm working out that includes such artists as: Bob Seger, Boston, The Cars, Tom Petty and The Heart breakers, Gun-and-Roses, U-2, Simple Minds, Journey, and George Strait. Look for songs that have a great drum beat.
The Benefit of Conditioning in Your Fitness
The only thing more important than following a Cardio-Aerobic and Strength Training regimen is the conditioning factor during your workouts. Conditioning certainly includes increased reps, sets, and duration time to improve stamina and endurance, but conditioning also includes the conditions that you are working out under, in regards to temperatures and humidity.
I love sweating, not as an indication that I'm working harder and receiving any more of a significant benefit, but I am able to sweat out byproducts that can harm the health reverse the aging process of my skin. Sweating also reduces my stress levels and improves my mental health.
CASE IN POINT:
If you recall during the Japan Olympics during the Marathon run where world class athletes were dropping out of the race due to the heat and humidity of the Japanese's Summer. These athletes have run several marathons in their lifetime and have trained for marathons like they have for decades.
Where conditioning plays a vital role is in the conditioning in order to reach the fitness, endurance, and stamina you would like to have, or need. Cardio and Aerobics with strength training are essential for maintaining your health, but conditioning provides the endurance and stamina to maintain an active lifestyle over the long haul, even into your 60's as I have achieved.
In the featured image is a photograph taken in my GYM that I did for a fellow photographer that needed a photo of a boxer working out with a boxing bag for one of her clients that is a sportswriter. So on Saturday, July 02, 2022, I had her come over in the morning before temperatures got hot in my GYM in order for her to take quality photo. Tips from the Profession- Heat and humidity dramatically affects the quality of your photos.
My Home GYM isn't heated or cooled where temperatures during the summer months in Mississippi can reach over 115 degrees Fahrenheit during the afternoon hours. When I renovated the area over my photographic studio, I DID NOT install heat nor air-conditioning for the benefit of conditioning.
I believe a major factor in my age-defying condition of my skin is the conditions that I workout under where these high temperatures of 115+ with Mississippi humidity levels over 85 percent. After I workout, I have to go directly out to my covered patio just to cool off, to wipe down, and to dry off. I can't even think about sitting in any of my leather chairs in the house, because of the excessive sweating that can puddle on the maple wood floors.
Conditioning Helps to Improve Your Lifestyle and Skincare
At age 65, I still enjoy working on my farm, in my welding shop, in the hangar, and playing golf while walking the course. Since I renovated the area over my photography studio into my Home GYM, I have gained significantly more endurance and stamina while improving my skin's health.
During the natural course of aging, you can lose energy levels along with your endurance that make maintaining an active lifestyle difficult. I certainly couldn't afford to lose my energy, endurance, or stamina when you have to take care of a farm and while working in my welding shop.
Before I retired in June of 2015, I started the DELPHI DIET and ASCOT Fitness System on November 28, 2014 mainly to lose 42 pounds that I had gained due to a hip injury years earlier. Hip replacement gave me a new lease on life to start working out again.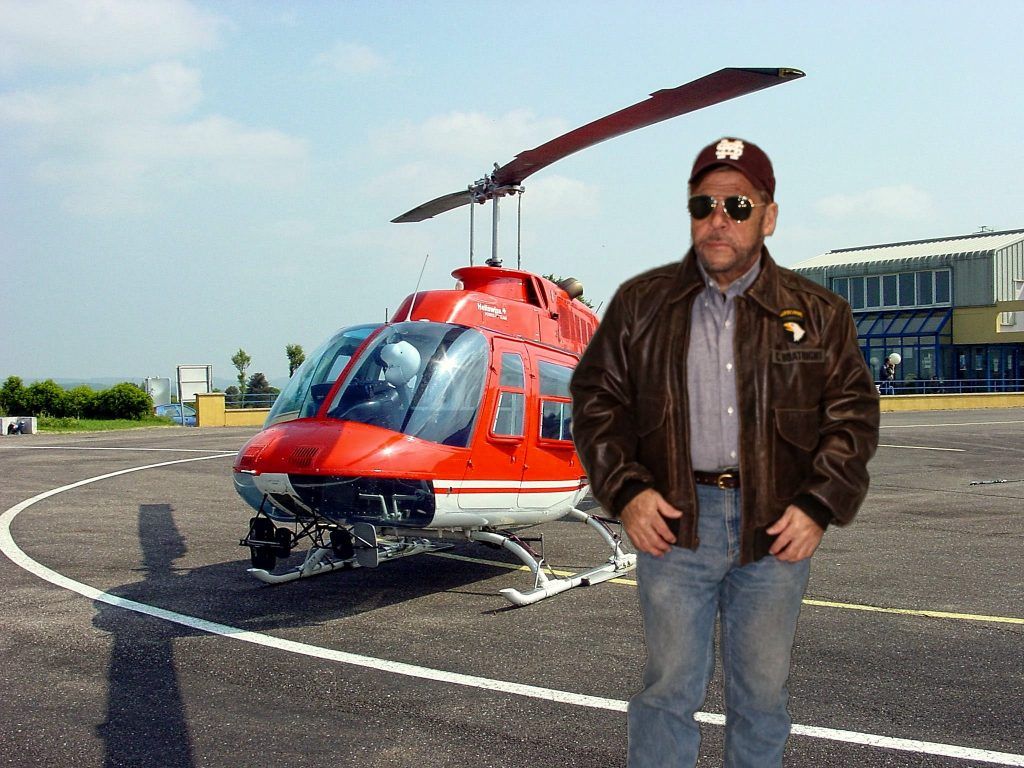 The combination of The DELPHI DIET & ASCOT Fitness System allowed me to drop 45 pounds by March 01, 2015, just 4- months before my retirement at age 57. This meant that I was able to drop 45- pounds in just 12- weeks. Refer to my Waistline Chart below, roughly you can figure you are losing 7.5 pounds per inch: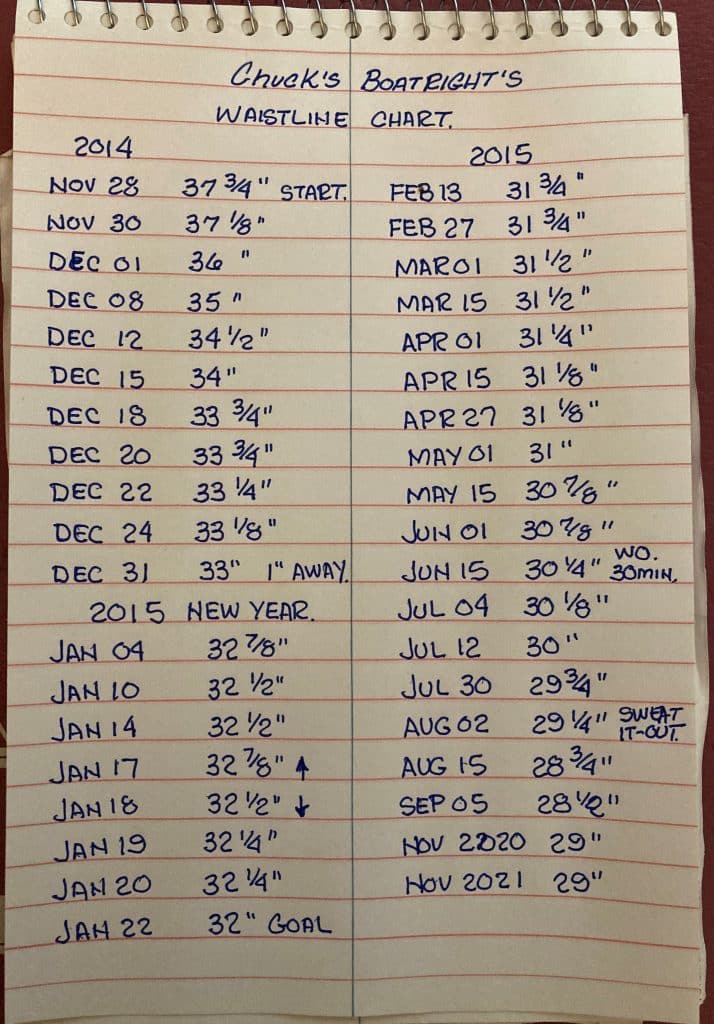 Also by March of 2015, I was dropping something totally unexpectedly, I actually dropped years off the condition of my skin to a point that I was able to model my sportswear that I carry in my Online Store. Not only did I lose the weight, I have kept the weight off now going on eight- years. I ended up losing 54- pounds and over 9- inches in my waistline where I'm at NOW.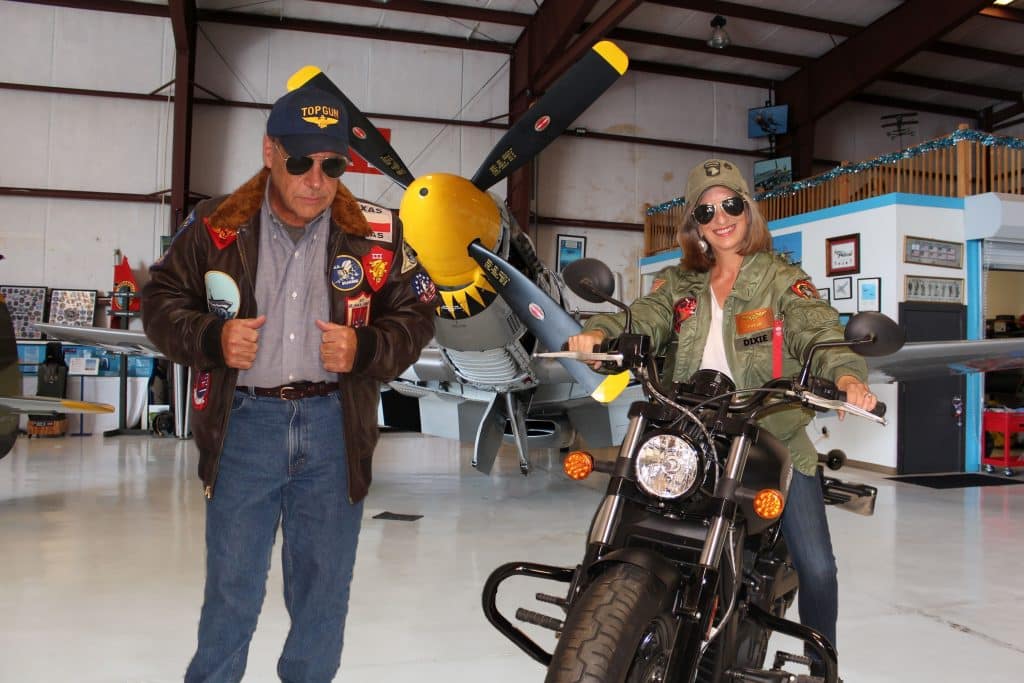 DELPHI – Diet Exercise Lifestyle Performance Health Index
ASCOT- Aerobic-Cardio Strength and Conditioning Optimized Training
The DELPHI DIET & ASCOT FITNESS allowed me to have skin that I had back in my mid 30's and also endurance and stamina that I had as well that isn't from a bottle or jar. Above is a photoshoot that we did on August 13, 2022 for our TOP GUN: Maverick Flight Jacket Collection in our hangar.
After we did a photoshoot for our TOP GUN: Maverick Collection, I did an AB Challenge photo that is in my new book that is on KINDLE entitled THE DELPHI DIET & CAST FITNESS System. I'm shown in our hangar with the P-51 Mustang in the background like the one that did a flyover during Lady Gaga video sound track for TOP GUN: Maverick entitled Hold My Hand, see Lady Gaga video soundtrack below:
My NEW BOOK: THE DELPHI DIET & CAST FITNESS System available on KINDLE:
Lady Gaga Video Sound Track HOLD MY HAND
See my entire line of Leather Jackets in my Online Store