THE QATSPY® Quapaw Aviation Tactical Sportswear Performance Yukon OUTFITTERS Company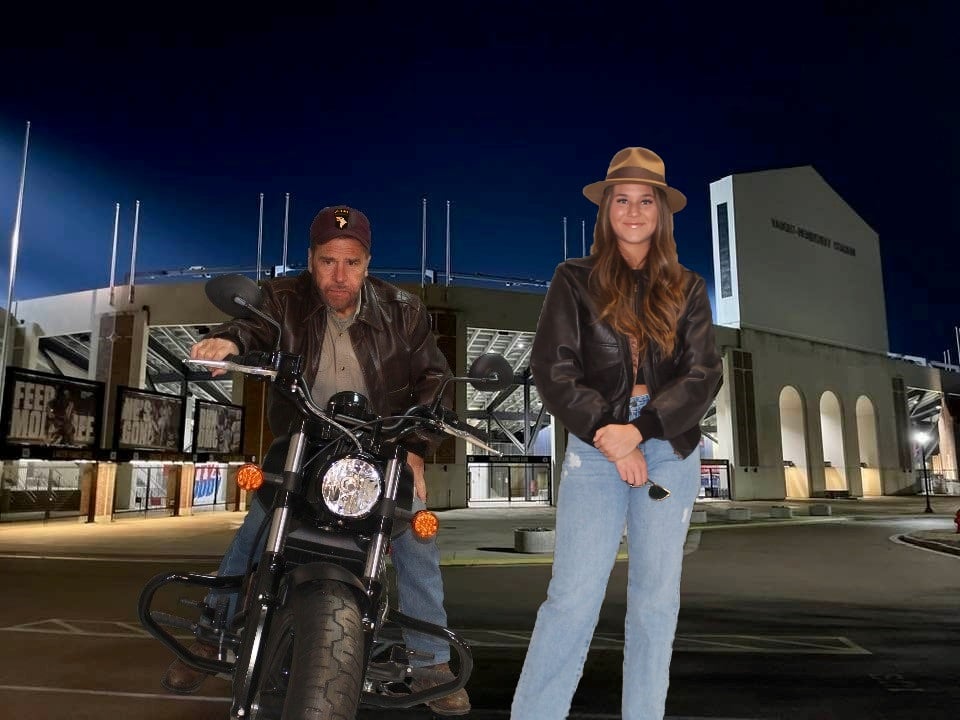 Nothing Good Ever Happens Eating Past 6 P.M.– To Drop Weight, Inches, Blood Pressure, Glucose, Cholesterol & also Drop Years off Your Skin
I will be celebrating on Monday, November 28, 2022, 8- Years after I started my DELPHI DIET where I lost over 52- Lbs. of weight and 9.25- inches off my waistline in 9- short months. I lost 5.75- inches within 4- short weeks, by January 22, 2015. I achieved my goal of losing down to the 32- inch waistline that I had in high school by the end of January of 2015. See my Waistline Chart below: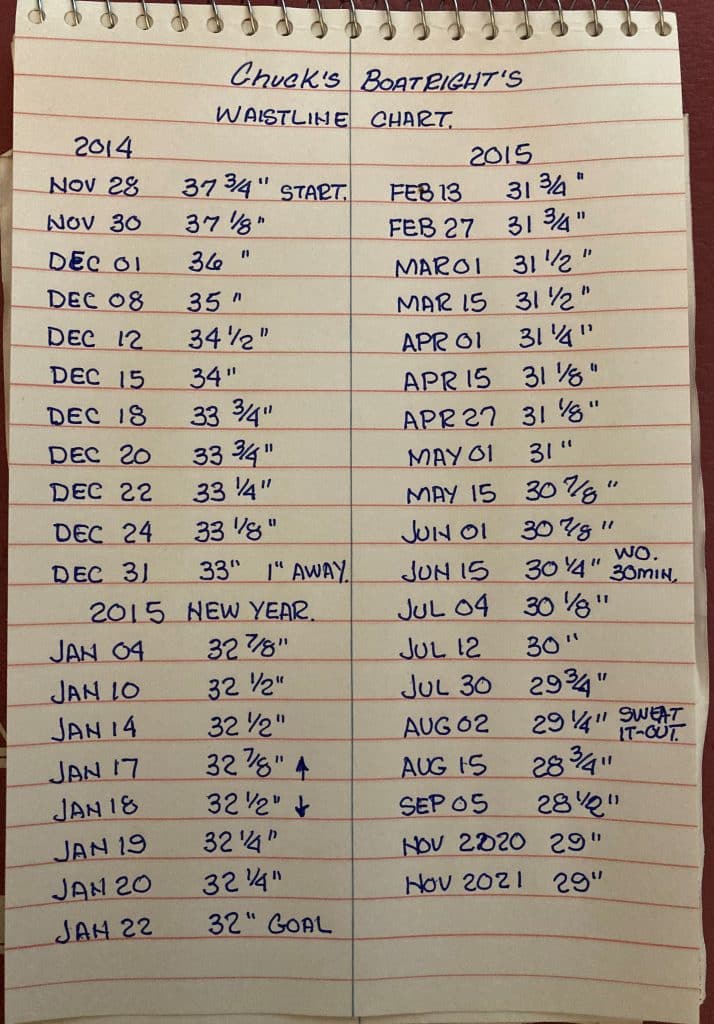 The weight and inches that I lost on my DELPHI DIET is based on two simple premises of WHAT I ate (food items at or below a Health Index factor of 3.25) and WHEN I ate (between 9 a.m. and 5 p.m.). After those same 4-short weeks, by the start of February of 2015, I noticed something else totally surprising that I had dropped. I dropped about 25- years off the health and condition of my skin at age 57 by March of 2015.
I had skin that I had in my late to mid 30's at age 57, but now at age 65. I have a college graduation photo taken when I was 28- years old when I received my engineering degree. Below is a side-by-side photograph of me at age 28 (left) and me at age 65 (right). There has not been touch up to either photograph. I'm able to model my line of sportswear even at the age of 65 with models that are in their early 20's, refer to the featured image above.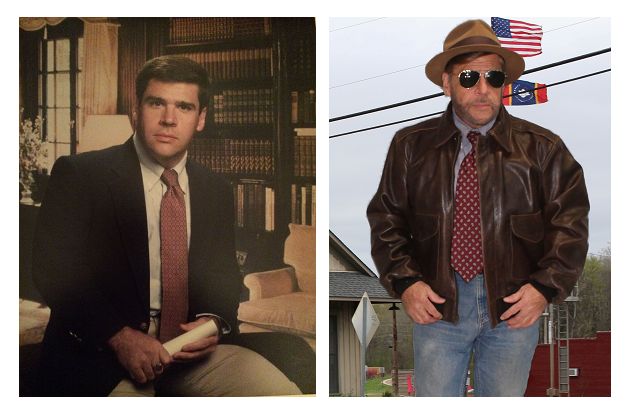 John Tesh Radio Show Intelligence for Your Life
It wasn't until I was listening to John Tesh radio Show, Intelligence for Your Life, on May 11, 2022 when I found out why my skin had an age-defying appearance to it at age 65. I was on my KUBOTA tractor brush hogging when John Tesh read a report on the benefits of NOT eating past 6 p.m. This was so significant that I took a break to take notes from the show to the reasons.
The report that John Tesh stated besides improving your blood pressure, blood glucose, and cholesterol levels that including losing weight, as I did 8- years earlier, one can also improve the health and condition of their skin. What occurs is that eating past 6 p.m. interferes with the body's natural ability to release collagen and growth hormones used to repair and rejuvenate the skin at night while we are sleeping. This is why it is important to get enough sleep at night. This is also the reason that my skin looked and felt decades younger due to my diet schedule of WHEN I ate.
So in addition to dropping my weight and inches off my waistline, I was also dropping decades off the health and condition of my skin at age 65. This is the WHEN factor of the DELPHI DIET.
My Book on KINDLE: DELPHI DIET & CAST FITNESS System:
Now for the WHAT Factor of the DELPHI DIET
Now for the WHAT factor of the DELPHI DIET- The Health Index (or the HI) factor is food that is high in protein, fiber, and omega-3 that are also great for healthy looking skin. A low HI factor of food indicates they are low in sugars and the hidden sugars, or those starches. Sugar (glucose) and starches are the worst things that you can put into your body for several health reasons. Two of which are weight gain and high blood glucose levels.
The Health Index factor is figured from 8- data points off the Nutrition Label of foods and menu items at restaurants. What is great about the Health Index factor is that it detects the hidden sugars, or those tantalizing starches that are usually laced with salt that makes them so tempting. If I keep 90 percent of my meals at or below a Health Index (HI) factor of 3.25 and 10- percent at or below a HI factor of 5.75, I can turn my body into a calorie-burning juggernaut and still have satisfying food, but healthy selections. (See the Nutrition Label for RANCH STYLE BEANS, below:
Nutrition Label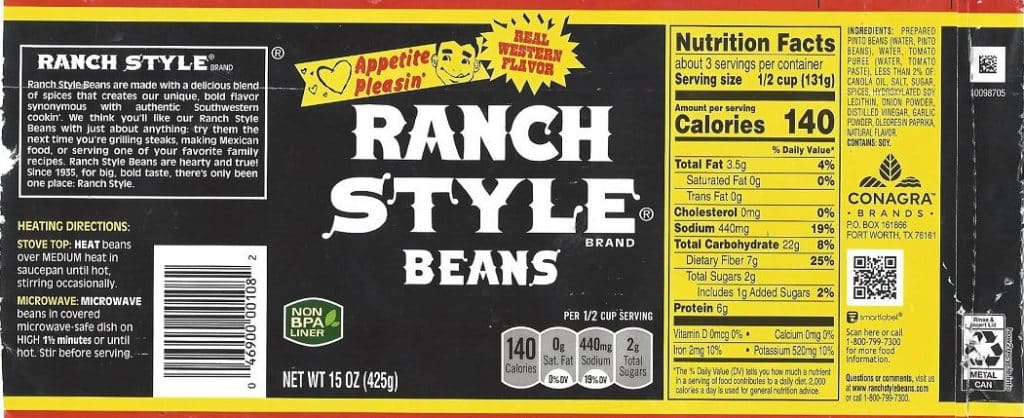 A Great Substitute for Cornbread Dressing and still be Healthy
Around the Holidays, instead of Turkey and Cornbread Dressing, I offset 80 percent of the cornbread dressing with yellow squash, what I call a Squash Casserole Dish instead of a conventional dressing laden with starches. I offset the cornbread dressing with yellow squash that is high in dietary fiber, protein, antioxidants, Vitamin A, B-6, B-12, and C. Minerals that include Calcium, Magnesium, and Iron.
A perfect food is a food item that is at or below a 2.75, like Pinto Beans and Sweet Potatoes are. The benefits in Yellow Squash is that it reduces depression, enhance skin and eye health, and reduce certain risk of cancers. Yellow Squash is a fruit and NOT a vegetable that has a HI factor of 2.86 which means these are extremely healthy for your diet and almost a perfect food selection.
Squash Casserole Recipe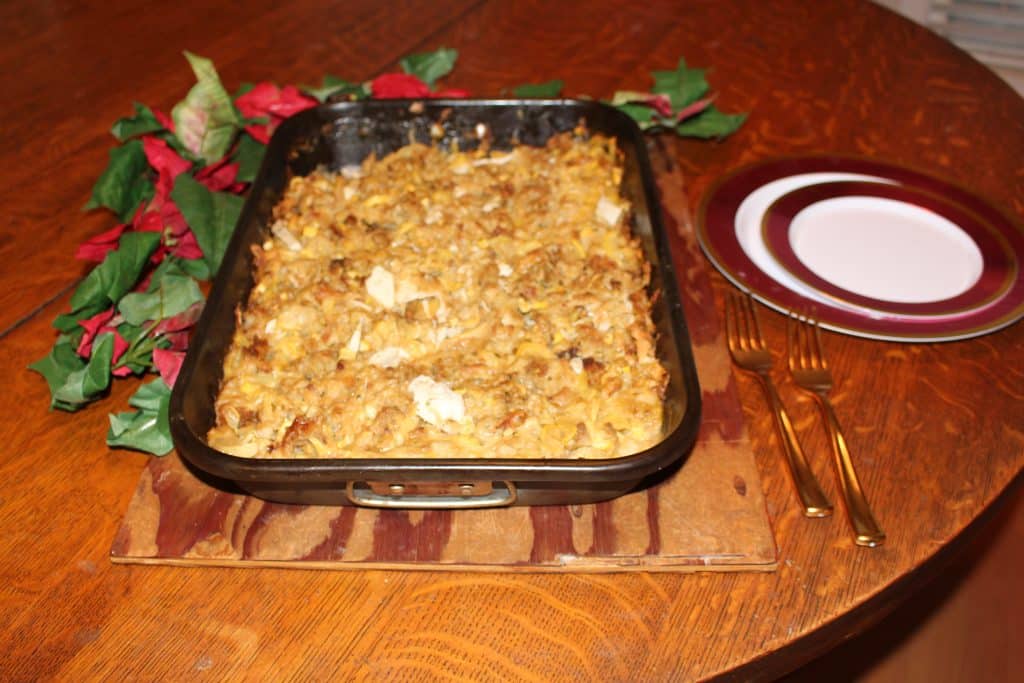 Squash Casserole Ingredients:
5- Yellow Squash (Option of slice in sections 1/4″ Thick or Julienne cut that I prefer)
2- Cans (10.5 oz.) of Campbell's Cream of Chicken Soup
1- Can (6 oz.) of French's Crispy Fried Onions
2- Boxes (6 oz.) of Stove Top Stuffing Mix Turkey
1- Can (10.5 oz.) of Campbell's Chicken broth
1- Cup Mozzarella Cheese
Season with Sage to taste Optional.
Directions:
Mix ingredients up in a bake pan sprayed with Pam that is 16 in. x 11 in. x 2.50 in. that is also used to bake in a preheated oven at 350° Fahrenheit for 1 hour 30 minutes without covering in order to develop a crust on top of the Squash Casserole. This will offset 80 percent of the corn dressing with yellow squash that is high in fiber and protein instead of starch.
THE Great QATSPY® Quapaw Aviation Tactical Sportswear Performance Yukon Outfitters Collection provides the classical style Leather Jackets that you are looking for in business and for the weekend with friends. Whether wearing khakis or blue jeans, our leather jackets that include the authentic flight jackets are provided to the U.S. Military and to Hollywood that provides that style for any of your occasions: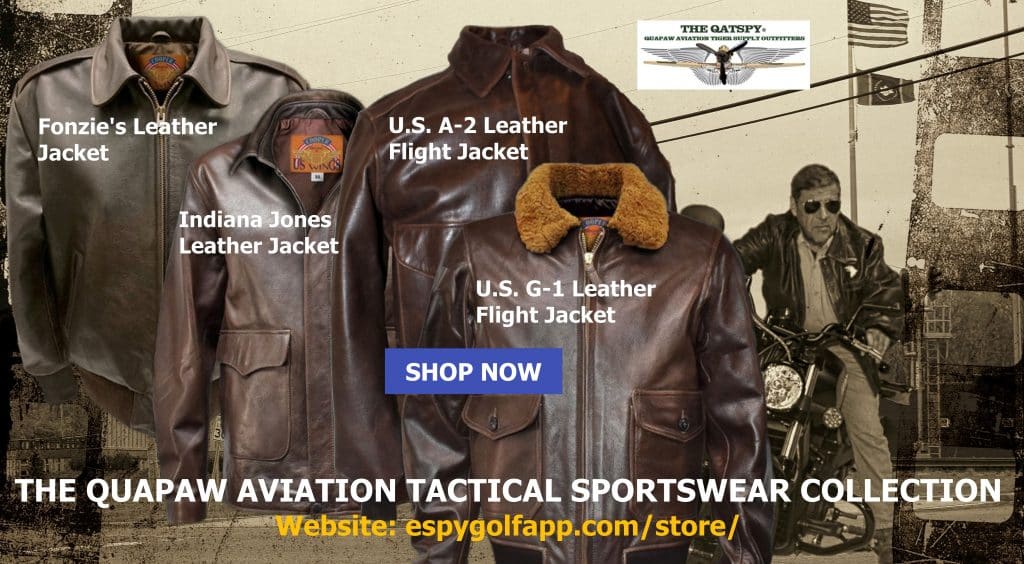 I also have a book on KINDLE detailing the DIET & FITNESS program that I developed that has allowed me to lose 45- LBS. in 8-short weeks. Below is a photograph taken in our hangar after we did a photoshoot in August 13, 2022 for the Quapaw Aviation Tactical Collection. Not only did I lose pounds and inches, I lose years off the appearance of my skin to allow me to model at age 65, shown below doing an AB Challenge for my book: