THE QATSPY® Yankee Personal Sports Training Athletic Quarters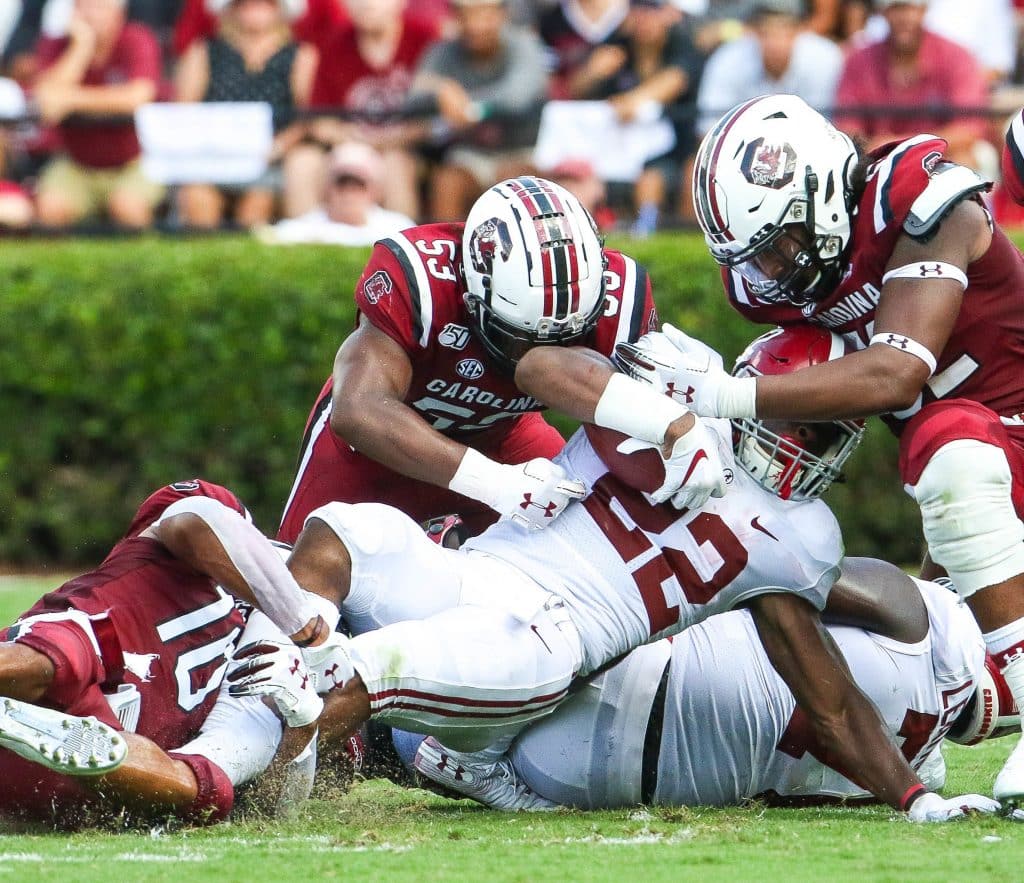 Article By: Charles W. Boatright
Najee Harris Feat Bounding Over Defenses- To read Accounts of College Football Players bounding over Defenses, You could only read in MARVEL
In the 2021 Semi-Final College National Championship game between Notre Dame and Alabama, Najee Harris accomplished a feat that you would read only in MARVEL Comics. Who would, or better yet, who could actually hurdle over a six-foot-one Defensive Corner, Nick McCloud of Notre Dame, who was standing up at the time?
Sports reporters asked Olympic Hurdlers in Track-and-Field if they could jump over a six-foot-one person. They replied that they never could imagine that they could make that jump, much less someone of Najee Harris's weight and build who could jump that height coming out of a turn or cutting up the field.
Mr. Nick McCloud's intentions were to only escort Mr. Najee Harris out of bounds after a short yardage run. But Najee Harris had other intentions that were to jump over Nick McCloud, and turn it up field. Even Coach Nick Saban up to that game, and that play, advised against Najee Harris hurdling over Defensive corner; that was until Najee ran for a 53- yard gain to within 5- yards of a touchdown.
My Headline for Najee Harris Being Drafted by the Pittsburgh Steelers
Here's my headlines for Najee Harris and his career at Alabama- THE MAN OF STEEL, THAT BOUNDED OVER DEFENSES, IS BECOMING A PART OF THE LEGENDARY STEEL CURTAIN. I have been a Pittsburgh Steelers fan since I was 10- years old. That team in the early 70's was Who's-Who of the NFL, or what was the AFL. The AFL (the American Football League) combined with the NFL on June 08, 1966. Pittsburgh is known for their running game since Chuck Noll.
There is one other standout with the Steelers-, my all-time favorite not so much what he did on the football field, but what he did on the battle field. Rocky Bleier was injured serving his country, but the Rooney Family stood by their commitment and gave Rocky Bleier a chance to return to play professional football.
Rocky Bleier was injured twice while on patrol in Hiep Duc in south central of Vietnam. FIRST– Rocky received a rifle wound in the left thigh in a rice paddy. And if that wasn't enough, SECOND– Rocky also received shrapnel wounds from a grenade in his lower right leg. Rocky lost part of his right foot. While recovering in a Tokyo Hospital, Art Rooney sent a postcard to Rocky letting him know that the team needed him.
What an addition that Najee Harris will be to the Steelers running game with that last name, of Harris. Who can forget No. 32, Franco Harris, Fullback for the Pittsburgh Steelers.
Sponsor By: THE QATSPY® Quality Apparel Traditional Sports Performance the Yukon Collection
A Leather Sports Jacket provides the Fashion, Feel, Fit, and Function that can be worn for business or casual for the weekend, like for a tailgate that we can't wait to get back to and football games. We supply the U.S. Military with the A-2 Leather Jacket that I wear for riding:
THE AUTHENTIC MILITARY SPEC A-2 LEATHER FLIGHT JACKET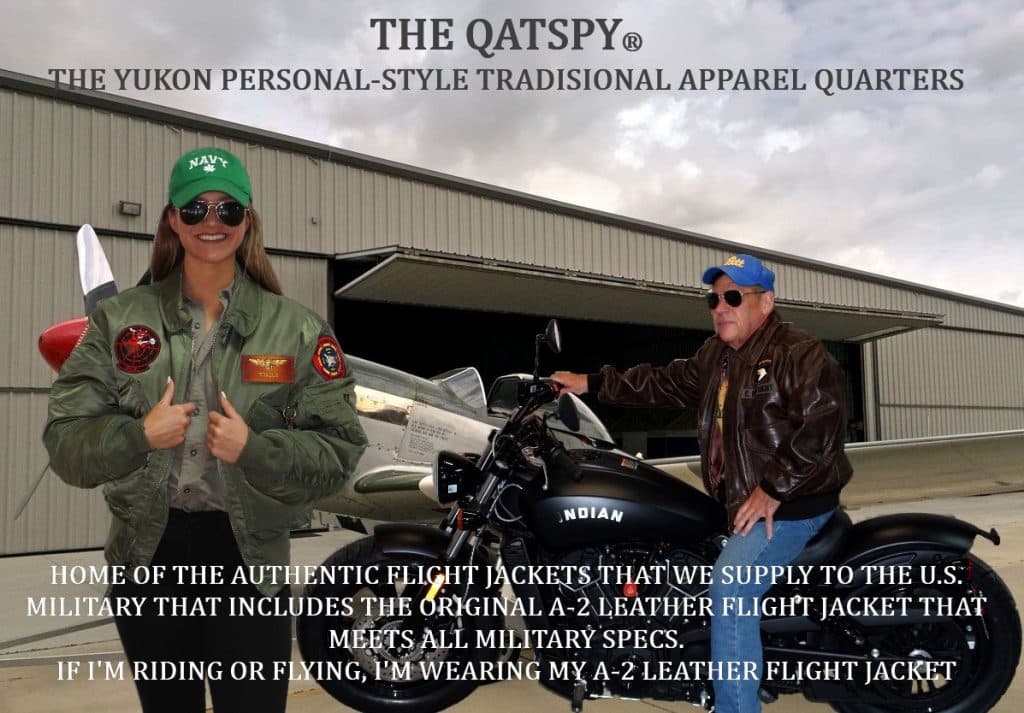 We have the FOUR HORSEMEN of Leather Jackets including the Military Issued A-2 Leather Flight Jacket, the Indiana Jones-Style Leather Jacket that appeared in the Movie, and the Motorcycle Leather Jacket: