THE QATSPY® Quapaw Aviation Tactical Sports Performance Outfitters An Authorized Dealer & Distributor for US WINGS®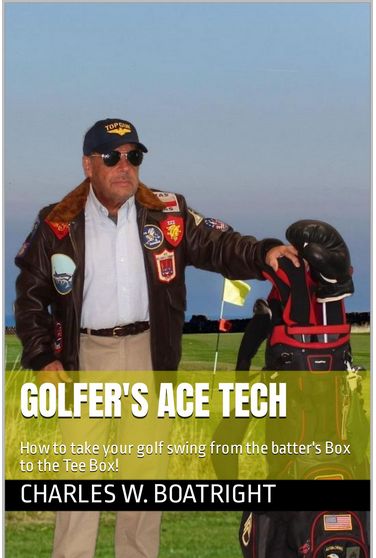 My New E-BOOK: THE GOLFER'S ACE TECH– Allows the Golfer to take Their Golf Swing from the Batter's Box to the TEE- Box and onto the Green
My new E-Book on Kindle entitled THE GOLFER'S ACE TECH includes not only my coaching techniques to have a solid golf game on the golf course, but videos covering all these techniques. This includes the Orange Bucket Challenge, where I'm hitting 295- yard tee shots to within 15- feet of a Home Depot Orange Bucket. But also this book contains links to my videos on my chip, pitch shots, and my putting techniques. The GOLFER'S ACE TECH is based on two simple wrist actions in the golf swing to preset the entire golf swing from tee-to-green.
As impressive as hitting 295- yard tee shots, is making 29- inch pitch shots in my training facility is even more impressive. What is even more important is these two maneuvers with the wrists are instinctive maneuvers we have performed since childhood. That means these are instinctive motor skills that can be done even without thinking. If your golf swing isn't a Habit than you don't have it to use on the golf course!
Like in TOP GUN: MAVERICK Movie where Maverick (Tom Cruise) told Rooster (Miles Teller)- If you think up there you're dead. Same on the golf course, if you think on the golf course, you just killed your golf game or at best or you at least made it a lot harder than is should be.
This book also includes my DELPHI DIET and my CAST Fitness Program that has allowed me to do photoshoots for our sports apparel and fitness at age 64. If you want to drop more than just LBS. and inches and also drop years off your appearance the DELPHI DIET and CAST Fitness System will help you achieve a flatter stomach that everyone would like to achieve. See my photograph below we did after a recent photoshoot for our TOP GUN Flight Jacket Line, this proves how effective my DELPHI DIET & CAST FITNESS System are, again I'm 64 years old, soon to be 65 in July: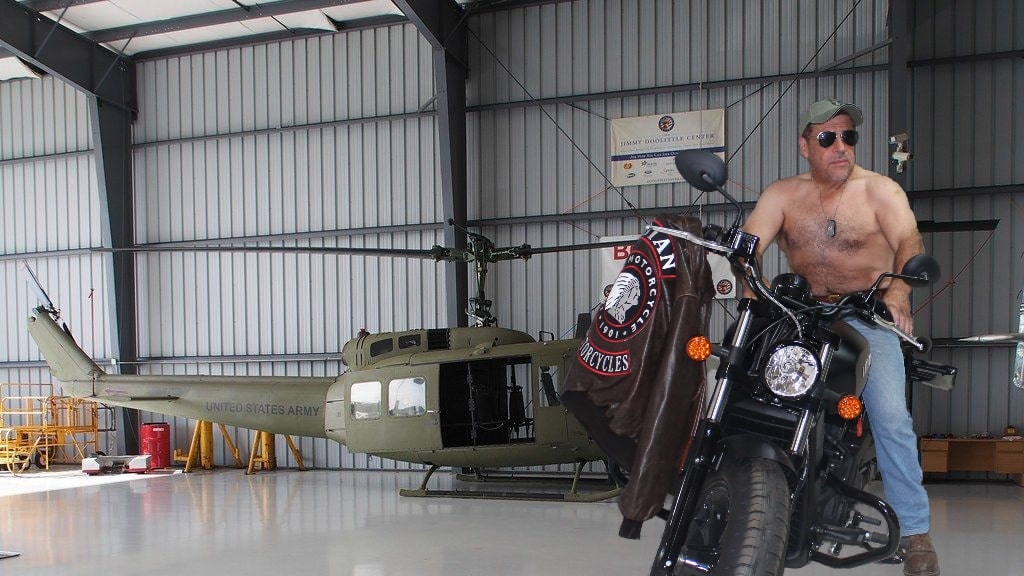 Use the Link below to purchase your E-copy from Kindle of THE GOLFER'S ACE TECH of taking Your Golf Swing from the Batter's box to the Tee Box: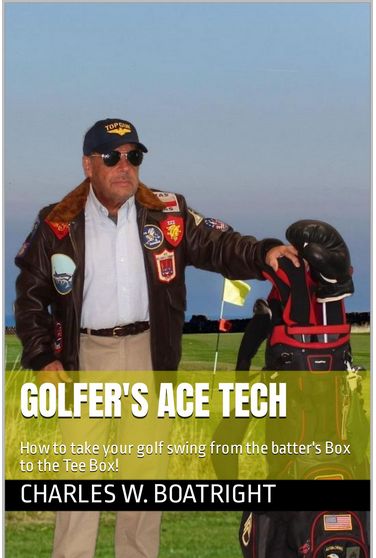 Below is my video of my Orange Bucket Challenge that I did for SPORTS ZONE on WJTV-12 last year leading up to the 2021 US OPEN: