THE QATSPY® The Quapaw Aviation Tactical Sportswear Performance Yellowstone Outfitter Company
I'm shown below, in the featured image, where I'm wearing my CAJON-Style apparel that I carry in my Online Store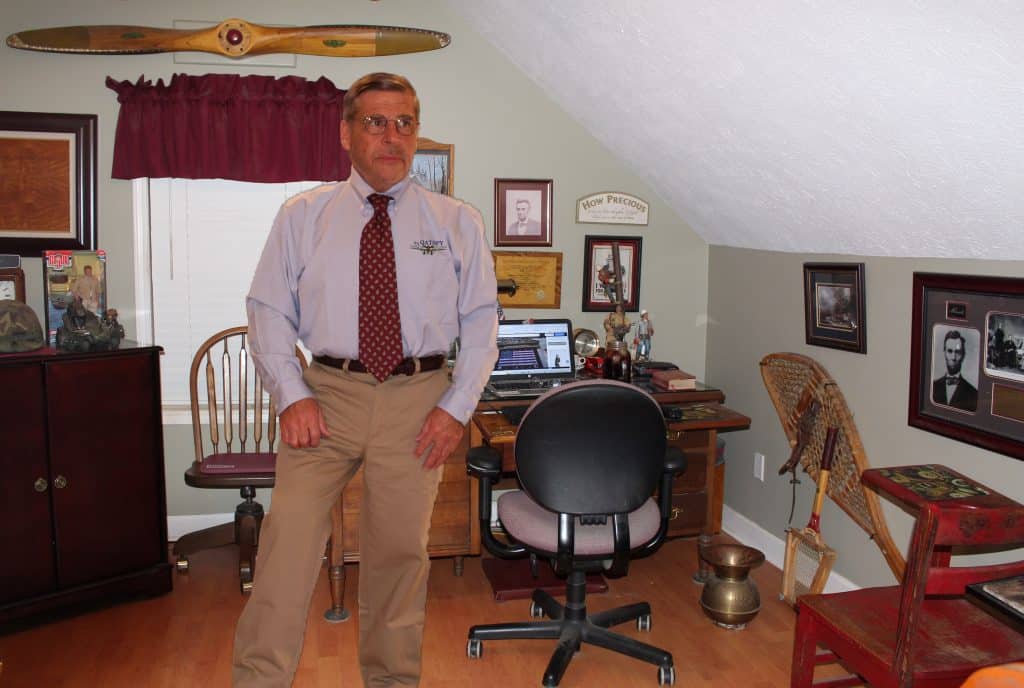 By: Charles W. Boatright
How to Plan for Your 2nd Career/Retirement-Find a job you enjoy doing, and you will never have to work a day in your life; called PPC
PPC– Purpose, Passion, 2-Career
The PPC for our health and fitness is to develop- a Purpose, have a Passion, and develop a second Career to maintain your health and fitness. We need to redefine what retirement is, where it is a second Career that is on your own terms, where we left our first career on someone else's terms and schedule.
What you DO NOT want to do is to retire and do nothing, you got to have a PURPOSE, PASSION, and a 2nd Career that is on your own term based on what was once a hobby. Develop a healthy Diet and workout Program!
When I was in my teens, my career choice was the Field of Engineering, a curriculum that is tough and loaded with mathematics, physics, chemistry, mechanics, and dynamics. I fully enjoy my job that I looked forward to everyday, sometimes on holidays and weekends in working storm outages. I actually experienced what Mark Twain was describing in his quote, Find a job you enjoy doing, and you will never have to work a day in your life.
Engineering was a tremendous career choice for me working in design, construction and finally maintenance both in bridge and transmission line work for over 37- years combined. I had the opportunity to work on some of the most cutting edge projects during my time both in the U.S. Army as a Combat Engineer and in transmission lines for 33- years as a Grid Engineer with Entergy Mississippi Transmission.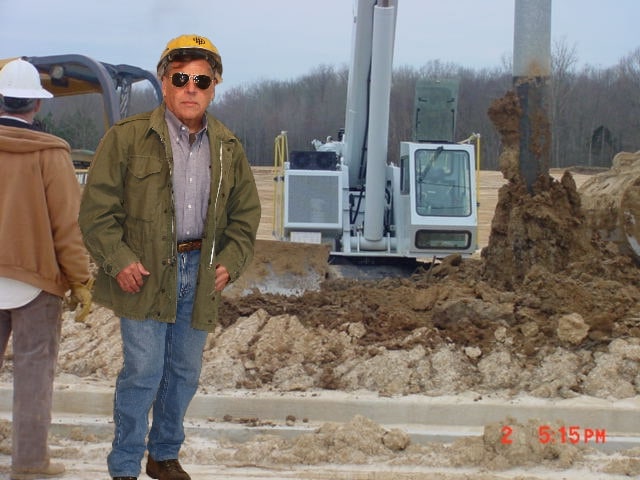 There are Three Key Elements that you need in Your Strategy for Your Second Career
There are three (3) key strategies that a person needs to develop for what I call a second career choice. The Second Career is what I have dubbed for retirement. The term retirement is actually an outdated term that I don't particularly like to use, because you're not retiring from life, you're just going from what you have to do to what you want to do and when. You always want to have a purpose, passion, and develop a second career to maintain your health and fitness, both physically and mentally. You can't afford to lose either your health or fitness and be able to enjoy life that you worked so hard and long for.
First Strategy- Maintain Your Health & Fitness
Maintaining a healthy diet and a fitness regimen offers you the best returns on your money and time. For every dollar and hour that you invest in maintaining your health and fitness, it provides you with a 600% return on both your money (saving you $600) and time (providing 600 hours of independent living) in being able to enjoy your life and reduce your health risk and medical expenses. Your objective is to be on as few medications as possible, if ANY!
Part of my second career was that I have documented in my e-book that is on Kindle, entitled: THE DELPHI DIET & CAST FITNESS System. The DELPHI was one of the best decisions that I made in my early 20's to maintain a healthy diet, fitness, and lifestyle that has provided me with an age-defying health and fitness status, now at age 65. With a healthy diet and fitness regimen and active lifestyle, you can actually turn back time on the appearance and condition of your skin, the marquee of your health and fitness.
Occasionally, I do photoshoots for my sportswear collection in my online store. January 07th, 2023 was a day that I was at our hangar doing a preflight and a photoshoot for our Flight Operations Center Collection. After the photoshoot and my preflight, I did a photograph below taken of me in our hangar at age 65 where I'm on my INDIAN Scout Bobber 60 Motorcycle in what I call an AB Challenge. This shows what a healthy diet and fitness workout provides, even at my age: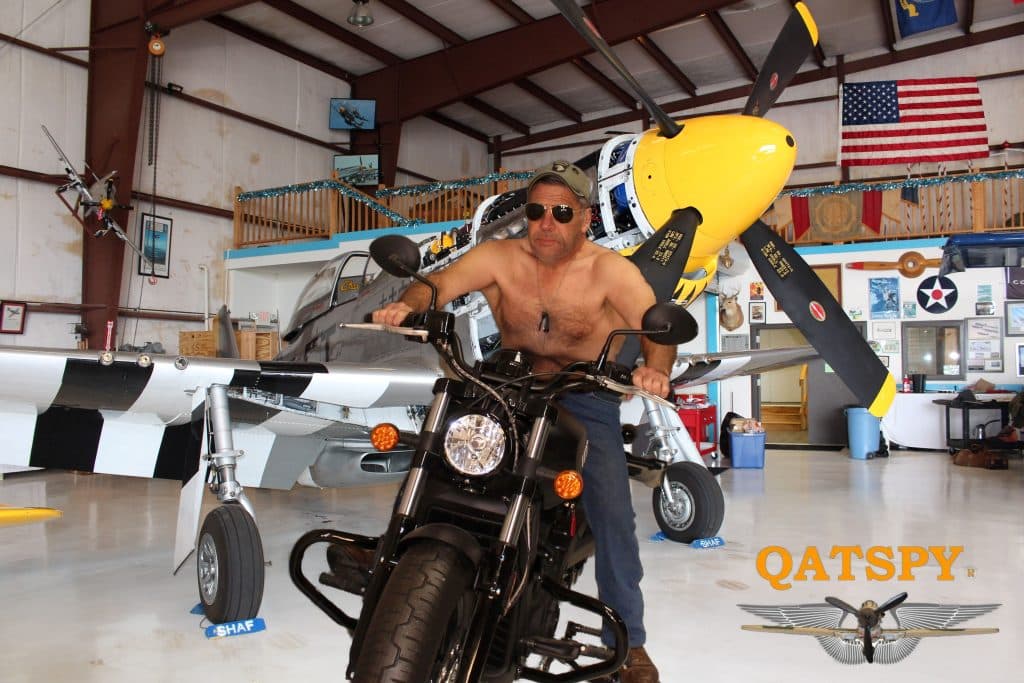 There is an undisputed fact that if you don't maintain your health and fitness, you are subject to the ravages of aging, with limited ability to enjoy an active lifestyle, especially later on in your 60's and hopefully beyond.
Here's the question– Why work 30- odd years doing what you have to do and NOT be able to enjoy your life in your second career doing the things you want to do, on your own terms? This is why your health and fitness is such a huge investment and issue for you and your family and friends NOW! Please share this article with as many your family and friends as you can.
In the featured image, above and in my office, I'm 65 years of age, I'm in the shape and condition now that I was in during my early 30's. That was thirty-five years ago, if you are counting! This is the benefit of having a health and fitness strategy starting as young as possible. This is why participating in a sport(s) while you're young is essential, because that sport(s) will provide a springboard for you to maintain your health, fitness, and wellness.
Second Strategy- Develop Hobbies and Skills Now for Your Second Career
If you want to avoid the ravages of aging both mentally and physically, develop hobbies and your skills now during your current career that can become your second career later, after you leave your first career. Your second career is for enjoyment and earning some extra income.
In my case, I developed skills in the following- Home building, welding, health and fitness training, sports writing, photography, continued my catering work that I did in my grandfather's bakery, and started a sportswear and performance business. I'm the CEO and president of THE QATSPY®, an authorized dealer for US WINGS®, where we supply the U.S. Military with both the A-2 and G-1 Leather Flight Jackets, that are available to the public. We also carry classic chino pants and button-down Oxford Shirts. This is part of my CAJON-Style Collection, shown in the featured image above and below.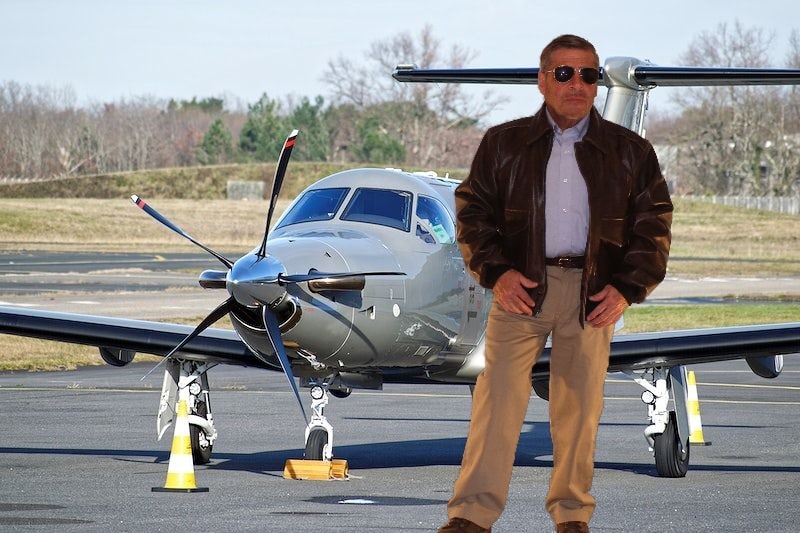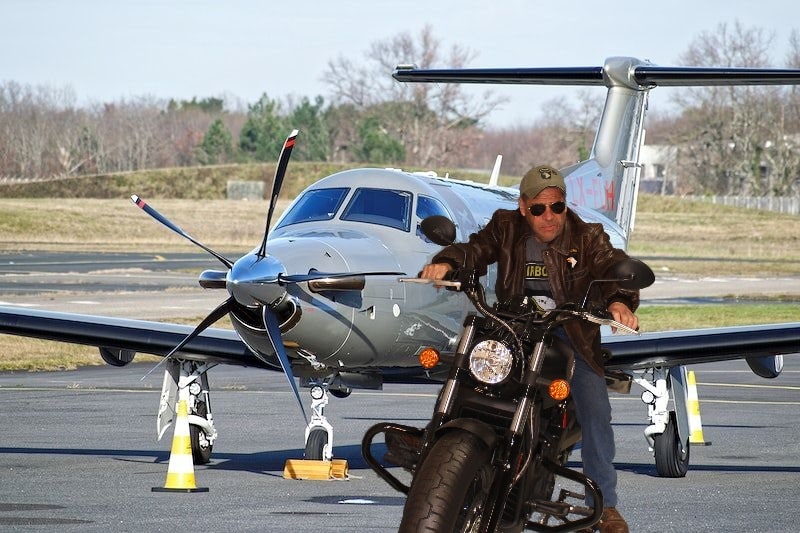 I have several clothing collections with two being The Flight Operations Center Collections, below, and The CAJON-Style Collection above. I enjoy working in the apparel business that provides my customers with a Classic, Casual, Sporty, Practical, or Professional style for both men and women.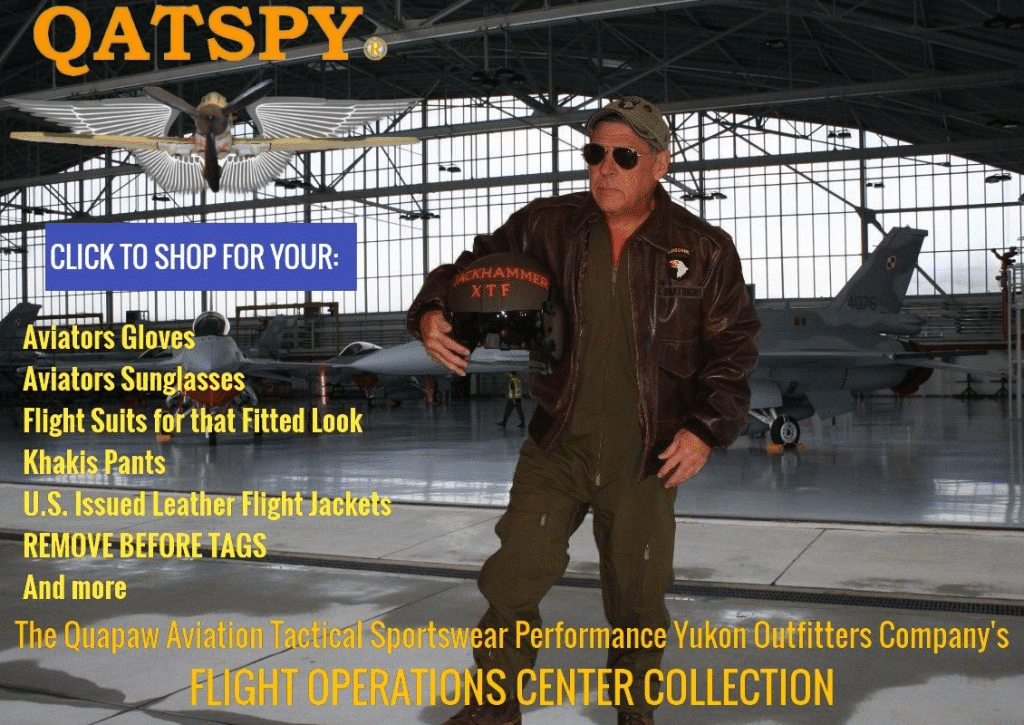 Just to make it even more interesting, at age 65, I also model my sportswear and produce fitness and training videos that are in my two e-books that are on KINDLE. I have posted both e-books at the end of this article. Nothing can scrutinize your health and fitness more than modeling in front of the camera lens. A Mirror can't even offer you the same prospectus that a camera lens can.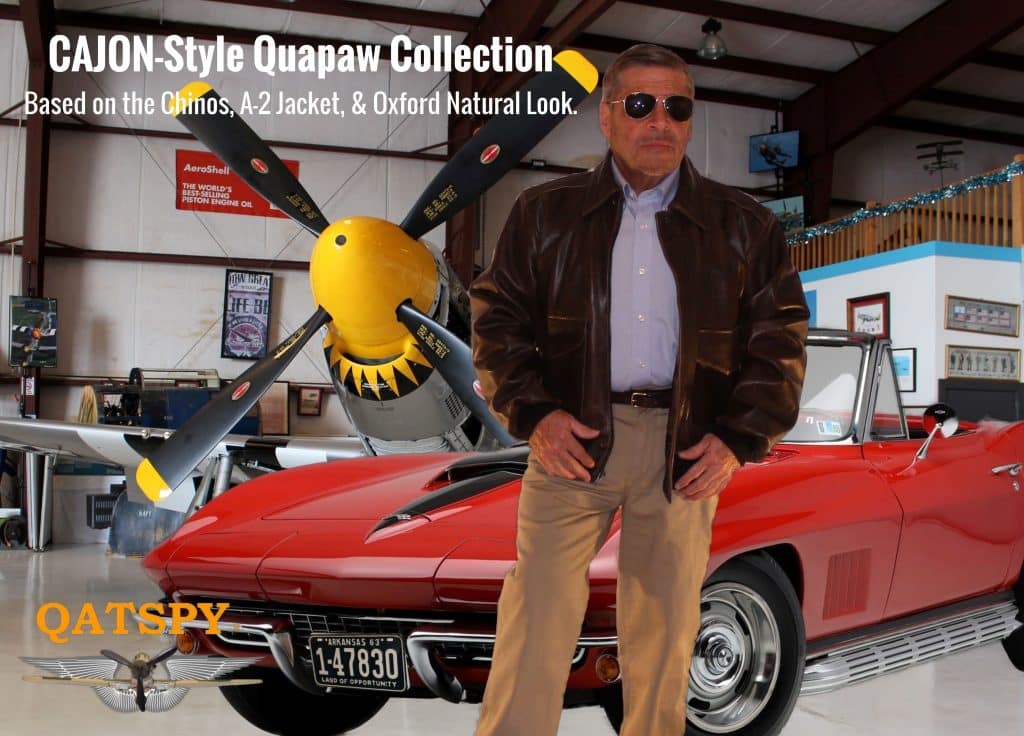 If you want a reason and motivation to get into shape and stay in shape, have someone take a series of photographs of you modeling and you will have your biggest motivation that you can find for your health and fitness. There is nothing that compares with a photoshoot.
Third Strategy- Invest 10 Percent of Your Income
As soon as possible, set up where you are investing, if possible, a minimum 10% of your income by direct automatic deposit into a mutual fund, IRA, or a 401(k) plan at work. Especially if your company matches your contributions at some level. Remember, you are looking at a long-term investment strategy, not short-term, and long-term is considered five years or longer.
You want to take advantage even of a down market by dollar-cost averaging. Think of it as going to Walmart and buying paper towels when they are on sale, instead of paying full price. This is the strategy you want for investing as well. If you have an opportunity to read Samuel Clason's book, The Richest Man in Babylon, please take that opportunity to read his book. Samuel Cason makes the case for investing a minimum of just 10% of your income.
The 10% Investment strategy is simple, but very effective. My grandfather started me on this 10% investment strategy when I worked in his bakery, starting at age 12. I still follow this same strategy at age 65.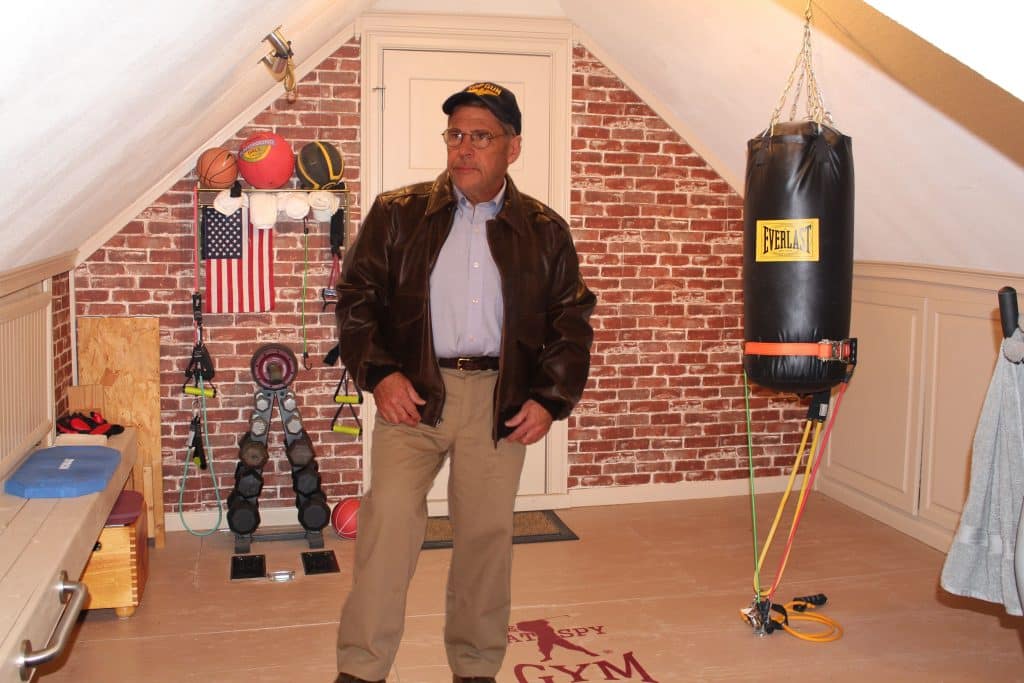 I was able to start my second career at age 57 that is now my business, THE QATSPY®, that I enjoy doing that includes aviation and sportswear apparel and sports fitness performance. Again, just to emphasize the importance of having a health and fitness strategy, I'd like to point out again the hangar photograph, where I'm 65 years old in the AB Challenge. Monetary investment is important, but it pales in comparison with the investment that you make in your health and fitness, especially if it is started in your 20's.
Above, I'm shown in my GYM that is adjacent to my Home Office, where I'm in the featured image. This photo of me in my gym shows how simple my exercise equipment is that I use to work out with, six times a week. All the equipment shown here is all I work out with at age 65. This photo was taken on Monday, January 23rd, 2023, preparing to fly to Kentucky on Wednesday, January 25, 2023.
Use the Link below for your Online Shopping in THE Quapaw Aviation Tactical Sportswear & Performance Yellowstone Outfitter Company:
THE QATSPY® is a Veteran Owned business that I started, focusing on sportswear and sports performance and where I'm the CEO and president of the Outfitter Company.
QATSPY stands for Quapaw, Aviation, Tactical, Sportswear & Performance Yellowstone Outfitter Company. Quapaw was the name of our Boy Scout Council in Little Rock, Arkansas that I was a part of growing up with a great Scoutmaster, Mr. House, who was also a World War II Veteran that flew the B-24 Bomber.
My KINDLE Book KASPER GOLF & FITNESS COACH TECH:
Book on KINDLE: DELPHI DIET & CAST FITNESS System:
MY KINDLE BOOK: THE SPORTS BIBLE- YELLOWSTONE PAPERS: