THE QATSPY® Yankee Performance Sports Training & Apparel Quarters
INSIDE THE LEATHER SPORTS PAGE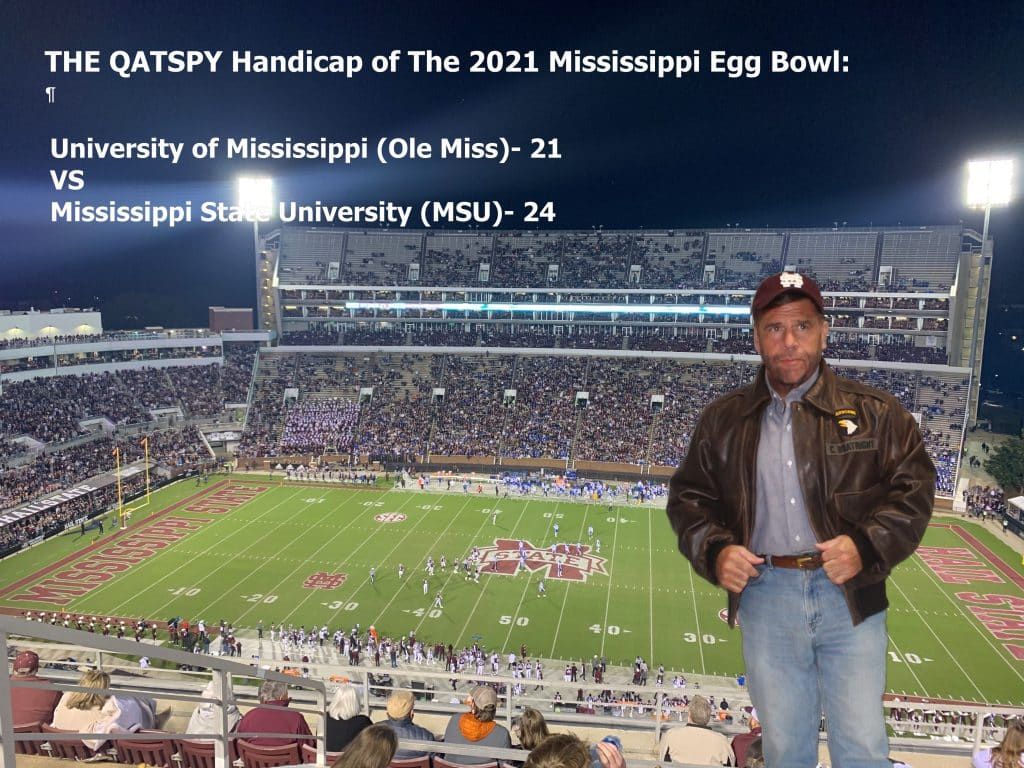 HAPPY THANKSGIVING To Everyone and Enjoy the Sport of Football and the Enjoyment it Provides US ALL!
By: Charles W. Boatright
Handicapping The Mississippi Egg Bowl– A Tough Game to Predict the Winner, due to Coaches, Quarterbacks, and Defenses that will be the Edge
Right off the bat, this is a tough game to predict because of the two teams' High Power Offenses.
The weather will be the major factor for these two high-octane offenses and two great Quarterbacks, Will Rogers III and Matt Corral. Will Rogers' performance against Auburn was a master performance. Matt Corral's performance throughout the season was record setting. This is the reason this makes this particular game difficult to handicap and to predict.
I believe this will be a Defensive game that will be determined on the pass rush and secondary coverage by both teams. Both coaches, Coach Lane Kiffin and Coach Mike Leach, have great offensive minds. But I believe it will come down to the 12th man at Mississippi State that is playing host to Ole Miss and the weather.
Like one of the Ole Miss players stated in an interview this week, those Cowbells that you hear during the game, you also hear for two weeks after the game. Because this will be a defensive battle, it will come down to the kicking team. I realize that the Mississippi State placekickers had their issues against Arkansas, but I give a nod toward Mississippi State with a Score being close, Ole Miss 21 and Mississippi State 24.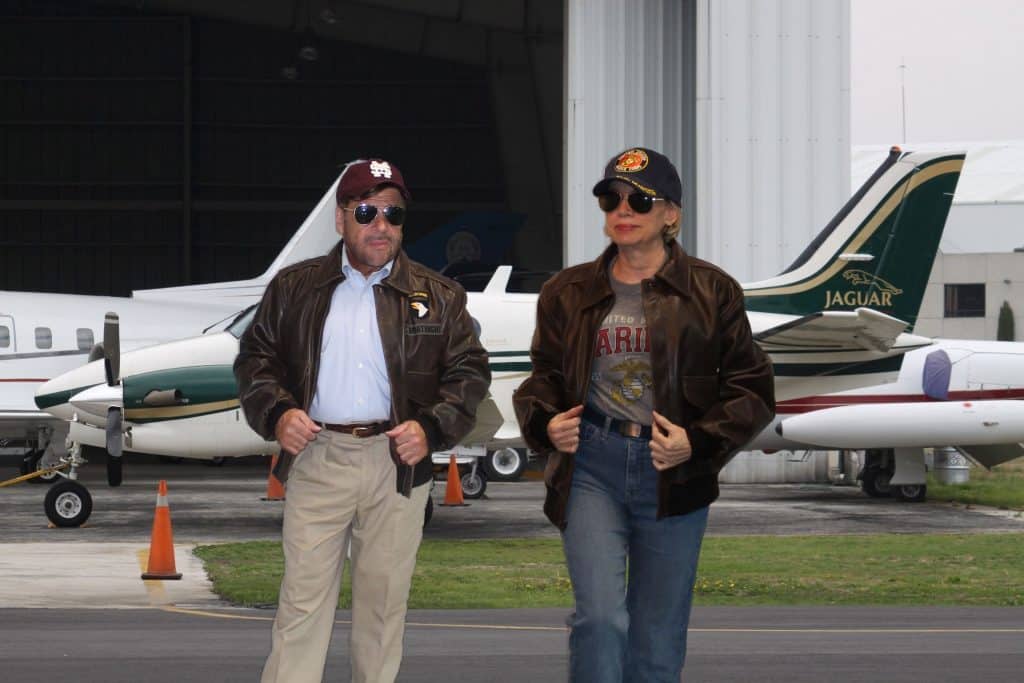 Website: espygolfapp.com/Store
1-888-514-1228
Contact:
Other Services that We Offer
Please contact us to arrange for a corporate golf Instructional outing, ■ How to take advantage of Sportsmanship and coaching techniques to apply it to your workforce and build a motivated team ■ and How to develop mental and physical fitness in the workforce for health and wellness. A stronger workforce is a better performing workforce.
My online store, THE QATSPY®, specializes in Sports performance apparel that offers both men and women clothing for the office and the weekend. I wear my A-2 Leather Flight Jacket traveling for business meeting clients and what I call my Buffalo Rider's Jacket. This A-2 Leather Flight Jacket offers that Charisma look for all occasions.
Promoting Your Business
There's is nothing that gets notice like our authentic our Leather Flight Jacket that we can personalize for companies, organizations, or individuals. Each jacket comes with its own spokesperson that knows your business. Our collection of Leather Jackets are better than business cards, but make sure that you carry plenty of business cards with you; because you will need them. We have a interior linear pocket where I carry my business cards.
THE QATSPY® FALL Collection of Authentic A-2 and G-1 Leather Flight Jackets includes the Indiana Jones Leather Jacket, like the one that appeared in the movie: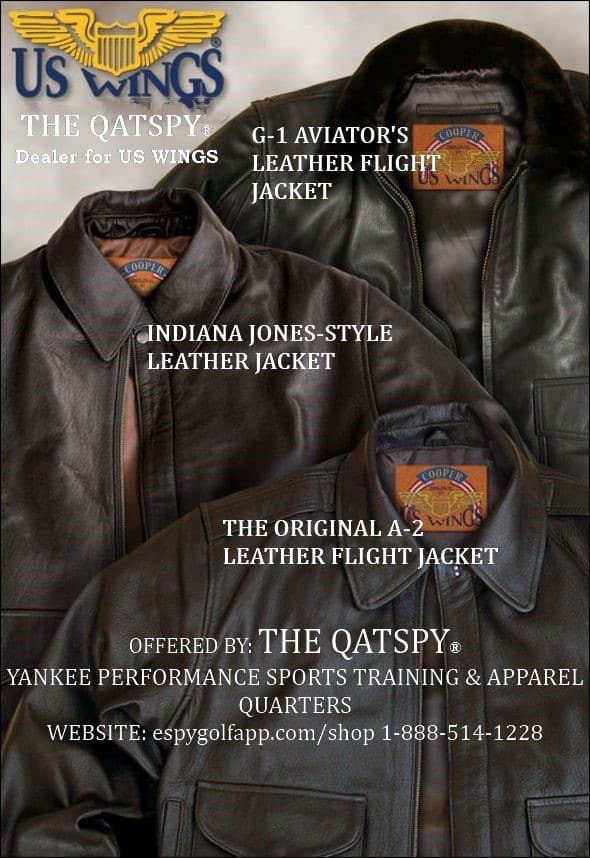 Learn How to Take Your Golf Swing from the Batter's Box to the Tee Box with The Golfer's BRACHS-PALMER Technique. This is a Quick Field Guide to Learn how to use the Home Depot Orange Bucket to develop your mental golf game, Golf is played between the ears, our subconscious mind: