THE QATSPY® Inside-the-Leather Health Golf APP And Sports Page
By: Charles W. Boatright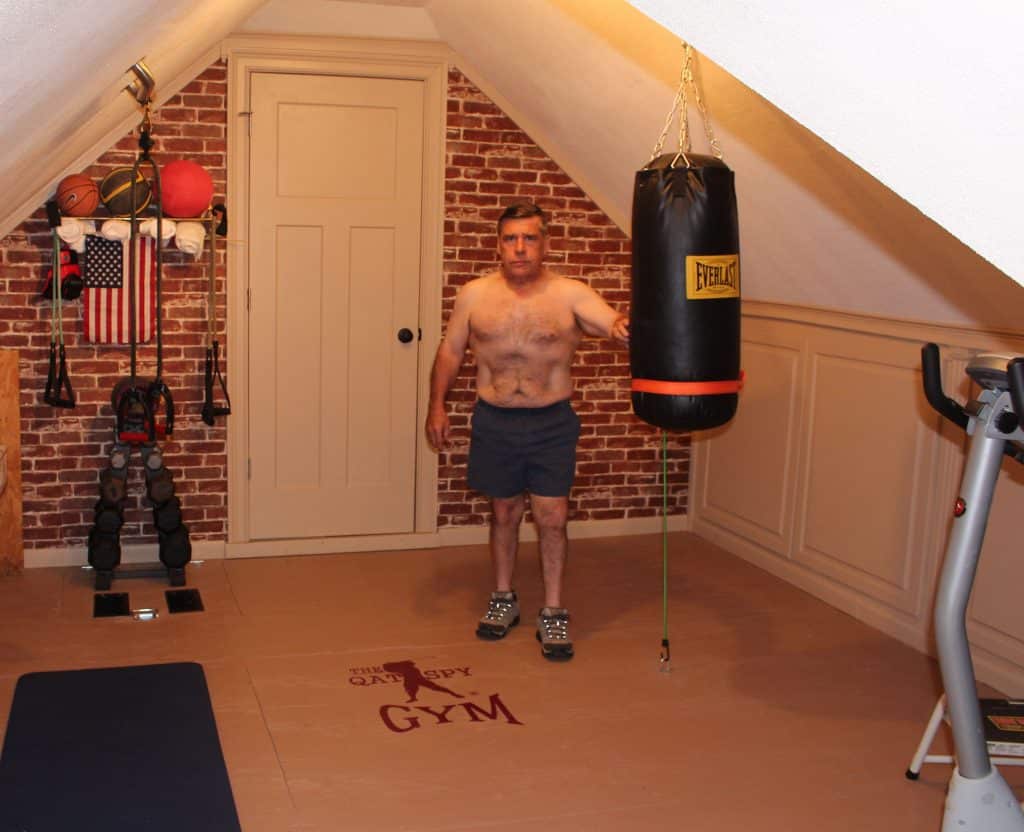 Fitness Technique Helps Relieve Sciatic Issues in the lower Back. If you have Feet Numbness/Discomfort in the Calves/lower Back, this Helps
I'm 63 and have an active lifestyle, including farm work, golfing, coaching, and flying vintage aircraft. I also operate an Online apparel business by selling tailor- fitted khakis, button-down Oxford shirts, and authentic A-2 and G-1 Leather Flight Jackets. I need to stay fit in order to maintain my farm, business, golf instruction business, and fly. A lower back pain can curtail this and can even restrict my mobility.
At the first of the year, I experienced an inflamed Sciatic nerve in my lower back that went down to my angles. It was so severe that I had to use crutches just to get around the house. I was strongly considering seeing my Orthopedic Surgeon.
One morning this past week, I was in my gym performing my CASPER Fitness Routine. I always include an additional element or two in my workout routine on occasions. This last Monday, I included an exercise that I hadn't done in years called lower and upper Lat Extensions Exercise. This is like doing the Breast Stroke in swimming. As soon as I did three reps, my lower back felt relief that I hadn't felt in months. So this past week, I included these elements in my CASPER Fitness Program, below:
The results of this exercise was evident the during the week while working on my farm and playing golf were just as amazing as the relief that I felt during Monday morning exercises. It was so effective that for the first time I didn't wear my elastic back brace on the tractor while brush- hogging. This would normally irritate my Sciatic Nerve to such a degree that I would feel stiffness in my lower back and pain running down each leg and numbness in my feet.
As soon as I got off the tractor, I knew something felt different, so not only did I brush hogged 40- Acres, I also put up hay into the loft of the barn. Yesterday was a full schedule of work around the farm where I could play golf on Friday early in the morning to avoid the 107 degree Index Temperature. Normally I would schedule a round of golf the day after I would brush hog to recover.
To my surprise, this morning (Friday, July 10th) when I got up at 5:30 AM, I was pain free and flexible, like I used to be when I was in my mid 20's. I was actually able to turn back the clock before I started flying both rotor wing and fixed wing aircraft performing aerial patrol for 6 hours a day.
One of the contributing factors to my Sciatic never issue was long hours flying in some very uncomfortable seats. I did not only aerial patrol, but Transmission Line Construction as a lineman and later as a Engineer designing Transmission Lines for 33-years before I retire. When they mention Sitting is the New Smoking, they aren't wrong about that. Line work done improperly can also cause back issues due to the heavy work and working off poles 80 to 90 feet up on the pole hanging by a safety belt.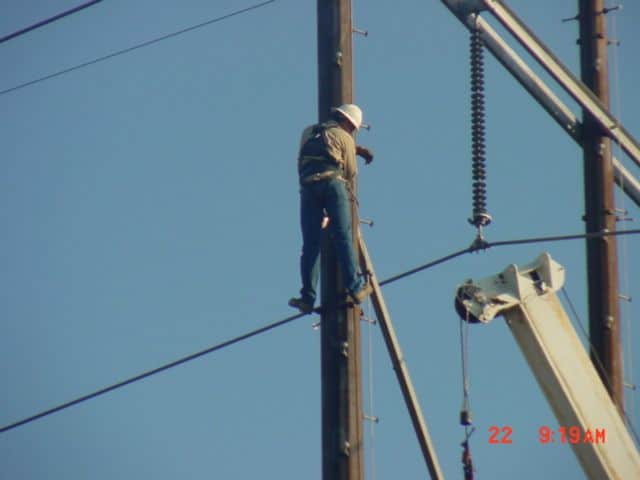 Sitting weakens the back muscles, but the Upper and Lower Lat Extensions that I have demonstrated in my YouTube Video above gave me a chance to enjoy, not only my life, but my retirement where I have started my own Fitness/Golf/Apparel Business. Please take time to view this, as these two exercises are actually revolutionary for me and gave me my life back.
I know while you're reading this article you're wondering how in the World can two simple Lat Exercises actually improve my Sciatic never and improve my lifestyle in just two days, BUT IT HAS. This morning round of golf my average driving distance was 295.3 yards at 63 years of age. I even pig one drive 302 yards right down the pike, center of the fairway.
For improving your Golf Game go to my QATR 408- The Palmer Golf Technique (The Wrist Action in the Golf Swing). This syncs the elbows up with the shoulder where real power and clubhead speed are generated.
I also included my Two (2) Part CASPER Fitness Program how I can maintain a 30 year old lifestyle of being active at 63- years old. Age is only a number. Your age doesn't have to define you, you can actual defy your age. In the feature photograph I'm 63 years old.
CASPER Fitness Program No. 1
CASPER Fitness Program No. 2
Sponsor By: THE Great QATSPY® Yankee Personal-Style Traditional Apparel Quarters Fit-to-a-TEE Look and FEEL
An Authorized Dealer for US WINGS® We are HERE to get you inside the Leather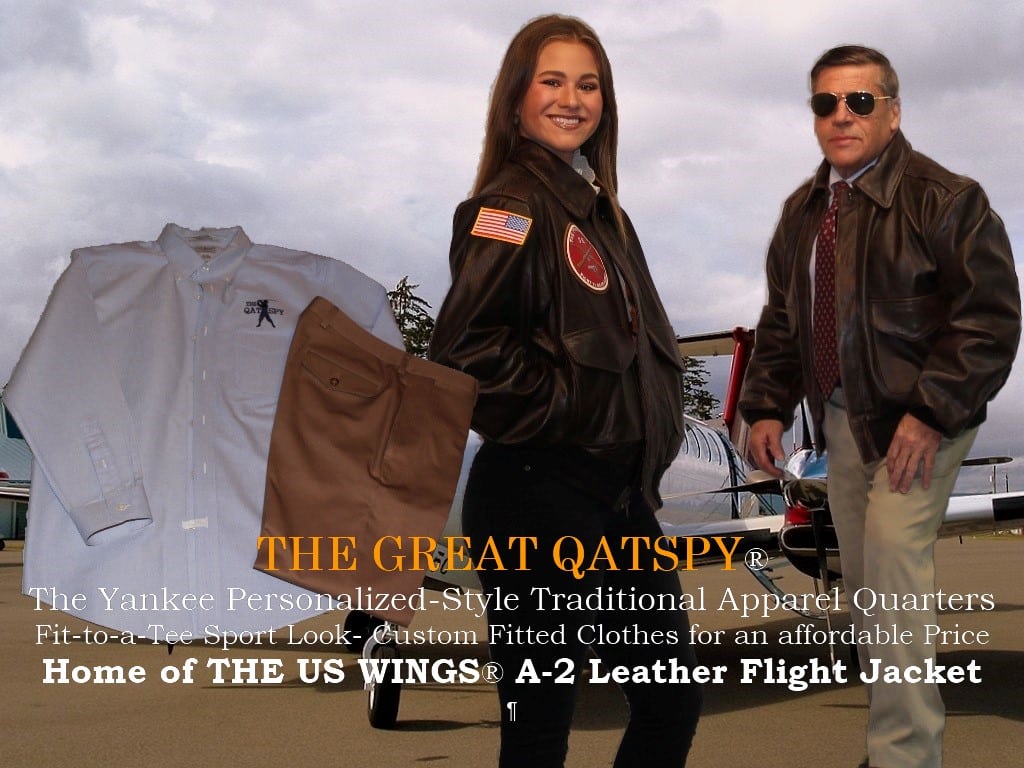 THE Great QATSPY® Online Store carries a variety of clothing apparel items that are selected, based on their quality and personalized-style that offers that traditional and classic look. We carry the full line of US WINGS® leather jackets that are great substitutes for the traditional wool-blend Sports Jacket that can be excellent breeding surfaces for bacteria and viruses.
Our US WINGS® Leather Jackets can be simply sanitized and cleaned with a simple solution of dish detergent (1 teaspoon) mixed with water (8 oz.) used to wipe down our leather jackets as needed during the course of the day. I'm an authorized dealer of the US WINGS Leather Jackets. DO NOT USE ALCOHOL to wipe down your leather jacket!
These make great formal and leisure jackets for men and women to wear with slacks or just simply blue jeans. Our US WINGS® Leather Jackets can be worn as the new sports jacket for business and formal wear or for the weekend and these are durable enough for the open road or open skies.
Our Leather Jackets or your jacket can be accented with the Motorcycle Rocker Patches that will make it that distinctive jacket that will attract attention everywhere your travels take you. We can also personalize your Leather Jacket with your group, organization, or company logo with hand-painted art work.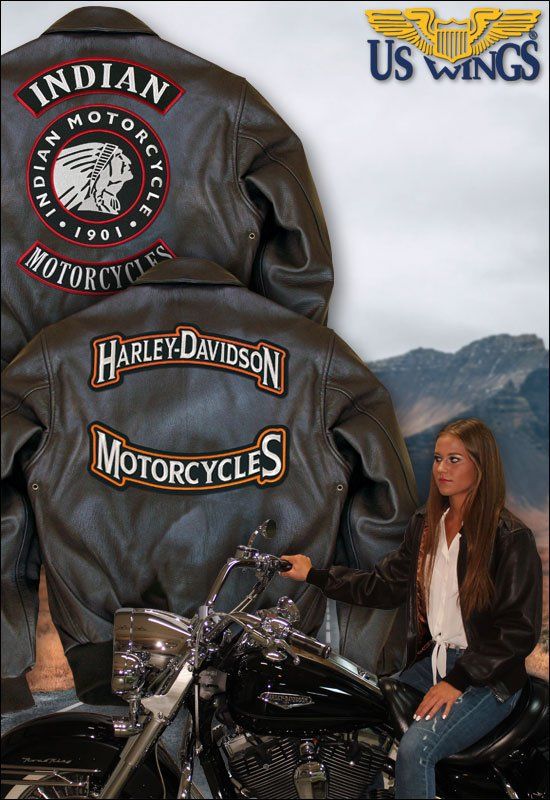 THE Great QATSPY® also carries that custom-tailored sport look of Button-down Oxford shirts made with 5.5 oz. per yard of cotton that can be ordered with neck sizes ranging from (14″ – 17.5″) and Sleeve length from (32″ – 37″). To complete your classic look, we also carry custom-fitted Chino Khakis pants with waist sizes from (30″ – 44″) and specified inseams from (26″ to 36″) in quarter-inch increments. These are as classic as the 1963 Chevrolet Corvette is.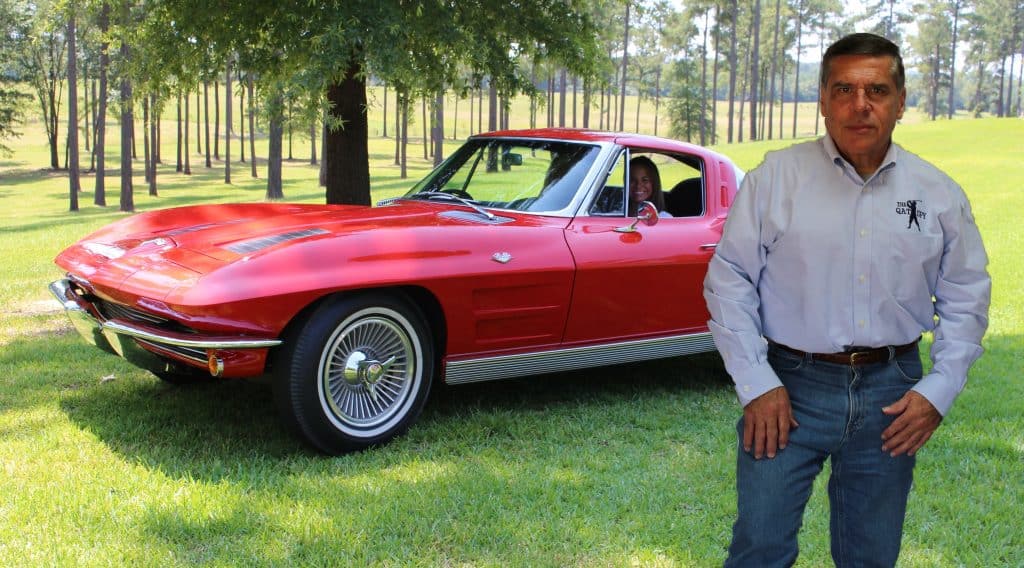 There is nothing that has the classic, custom look and style as our US WINGS® Leather Jackets, worn with our custom-fitted Button-down Oxford Shirts and Chino Khakis pants or your comfortable blue jeans. You will be properly dressed for any occasion, whether for the weekday or weekend and be comfortable.
We supply our US WINGS® A-2 and G-1 Flight Jackets to the U.S. Military. Our US WINGS® Leather Jackets meets all Military specs. You can't purchase a better leather jacket that will last you a lifetime.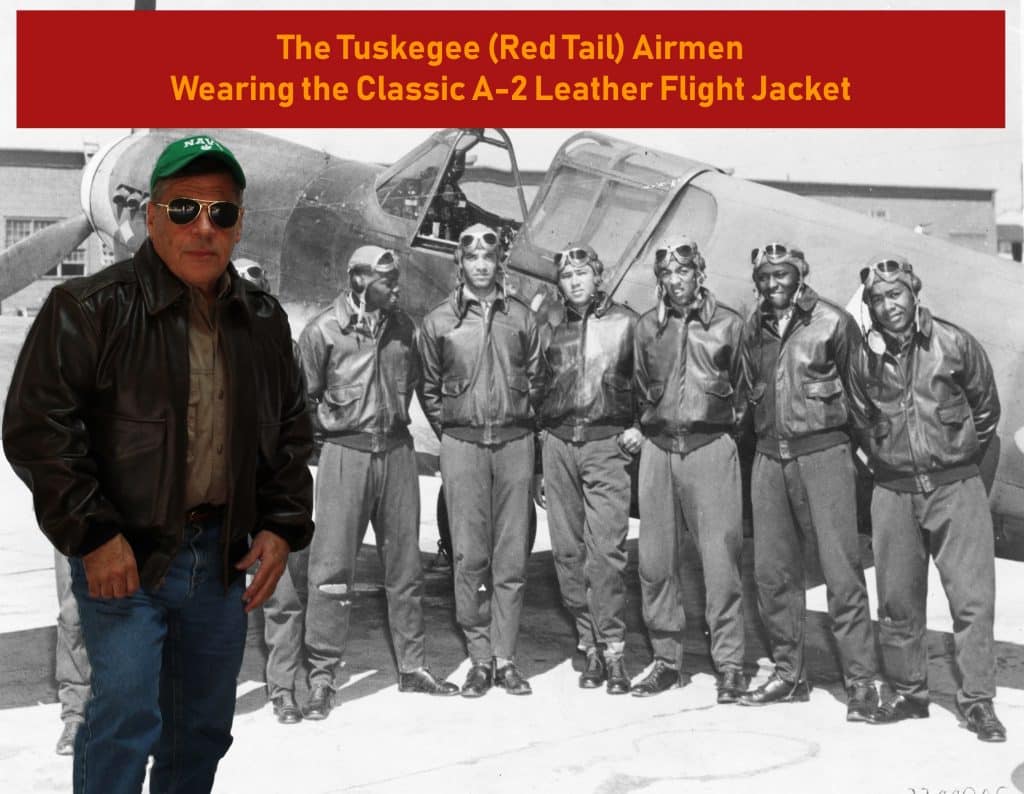 We also carry three (3) other style of our leather Jackets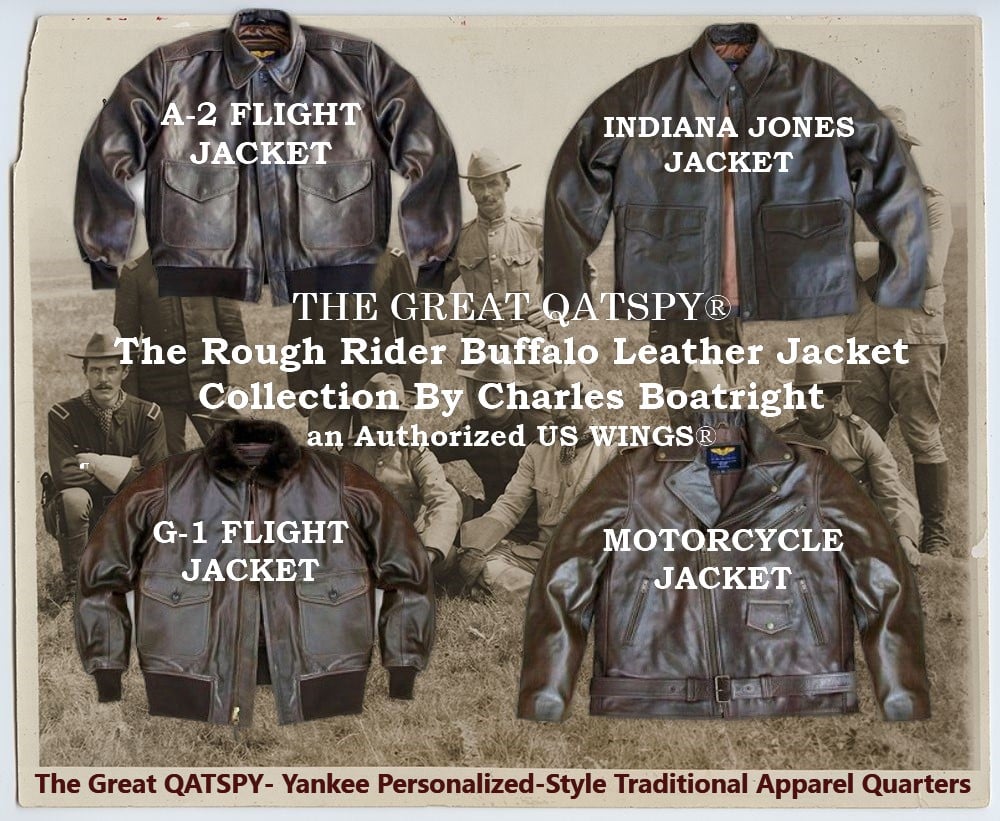 Replica Nose-Art & Patches of World War II A-2 Leather Flight Jackets For Veterans
We were commissioned by a family of a WWII Veteran for his 95th birthday to custom make an exact replica of his A-2 Leather Flight Jacket that he wore while serving on the Boeing B-17 Flying Fortress. Jim Harley hand-painted the exact replica of his 8th Air Force, 510th Bomb Squadron, and 351st Bomb Group patches with his "Woodchopper Ball" B-17 hand-painted on the back panel.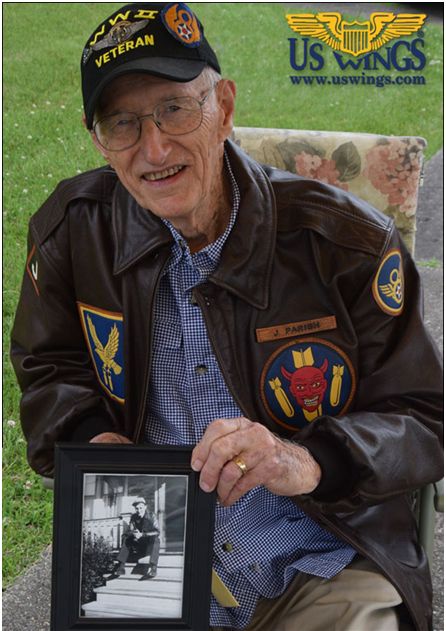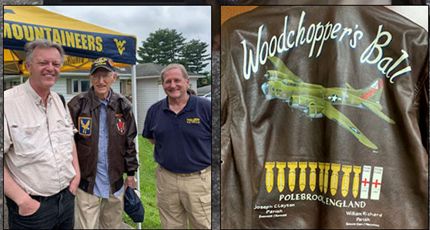 Review your Options below of Nose-Art hand-painted on our A-2 Leather Flight Jackets:
The photograph above is Jim Harley, nose-art artist, and Bob Kruty, Vice President of US WINGS®, personally presenting the hand-painted nose-art with the leather patches to the World War II Veteran at his home on his birthday.■
We specialize replicating A-2 and G-1 customized hand-painted leather flight jackets with patches and aircraft artwork based on the very same flight jacket developed in 19030's. We still supply these A-2 and G-1 to the U.S. Military today.■
The US WINGS® Indy-Style Leather Jacket we Supply to Walt Disney World Theme Park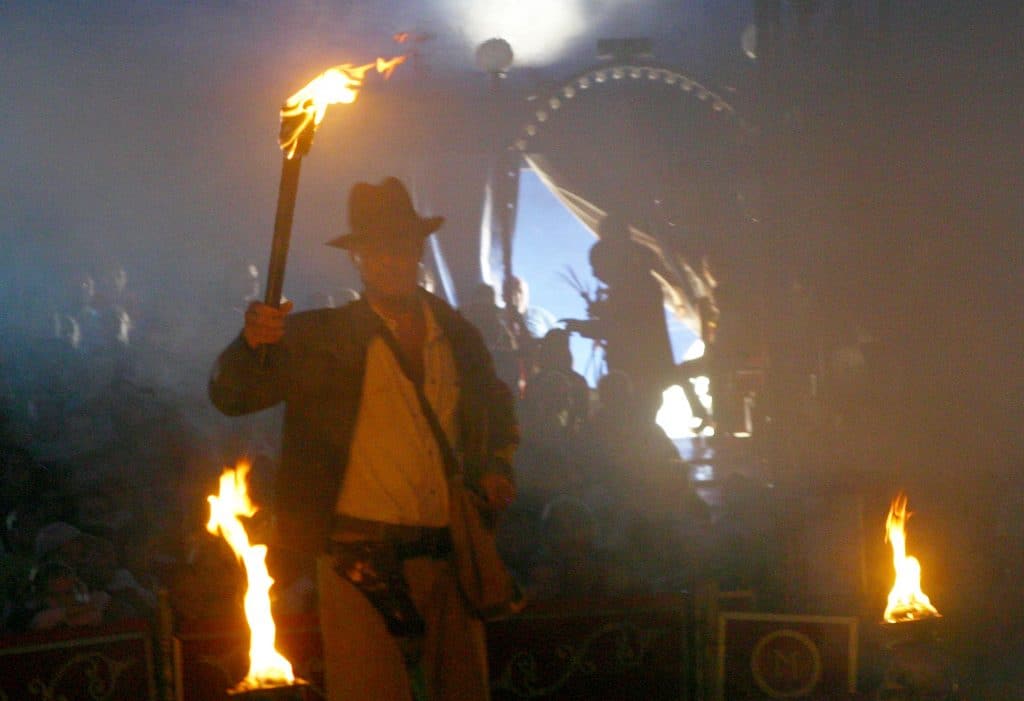 We also supply Walt Disney World Theme Park with the Indiana Jones Cape Buffalo jacket that Disney World uses in their daily production of the Indiana Jones Epic Stunt Spectacular seen by thousands each week. Disney chose the US WINGS Indy-Style Jacket for its authenticity and durability to hold up to their production schedule.
TOP*GUN Nylon Flight Jacket
We carry the Replica of the TOP*GUN 2 Movie CWU-45P Nylon Flight Jacket that Maverick (Tom Cruise) is wearing in the second Movie below. This jacket has the authentic TOP*GUN Patches that are supplied to the TOP*GUN School Navy Strike Fighter Tactics at The Navy Air Station Fallon in western Nevada. It moved from Miramar in 1986.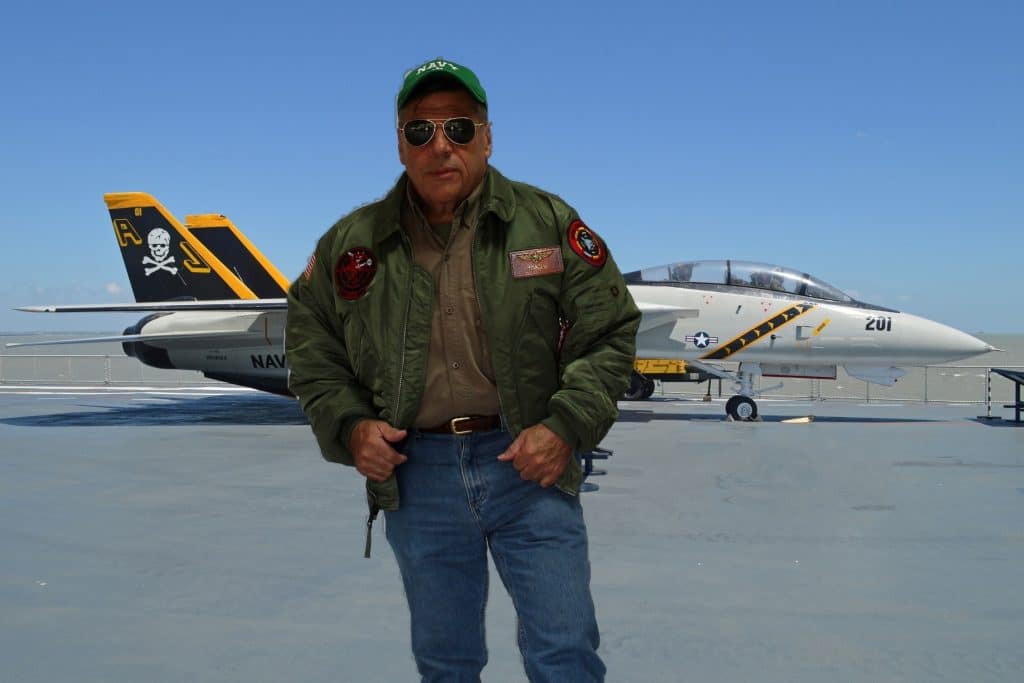 TOP*GUN Trailer