THE QATSPY® Quapaw Aviation Tactical Sports Performance Outfitters An Authorized Dealer & Distributor for US WINGS®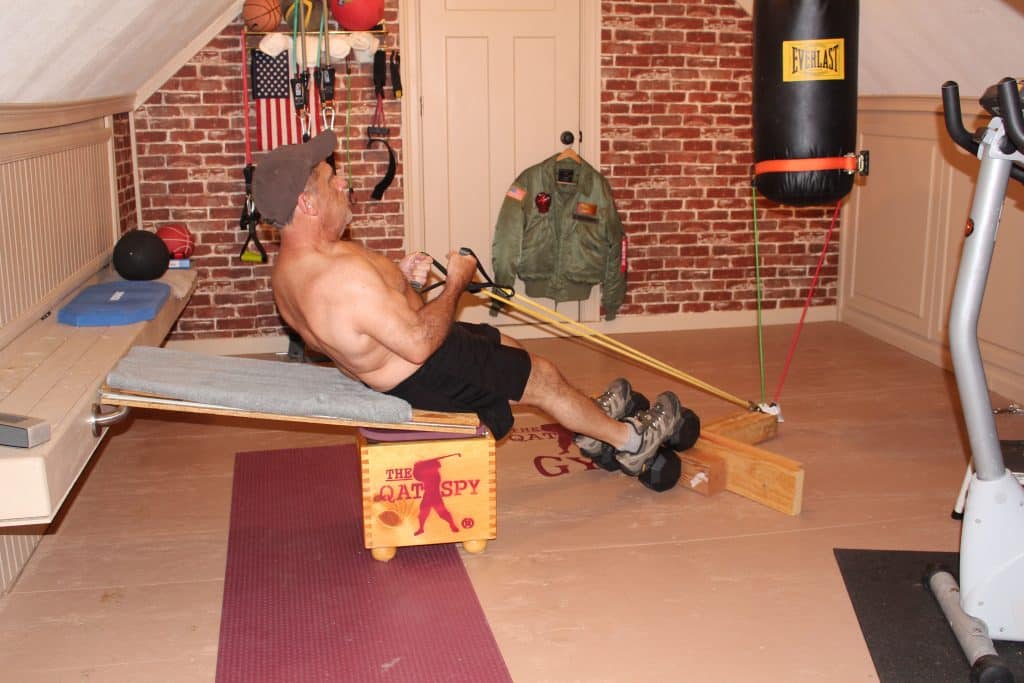 By: Charles W. Boatright
A Way to Address Your Sciatic Nerve Issue- A simple Rowing Exercise might relieve your persistent Sciatic Nerve Issue that causes Numbness, discomfort, and Pain
3.0 The CAST FITNESS SECTION
Excerpt from my new book The DELPHI DIET & CAST FITNESS System,
Due Out Jun 18,2022
3.1     I was medical discharged from the U.S. Army for injuries I sulfured to my knees and hip, particularly my calves, feel like knots. I had over four knee surgeries and a hip replacement. Then after college I worked with a Transmission Line Utility as a grid engineer. Part of my job was performing over 400 flight hours of aerial patrol in 206-D Bell Jet Ranger. That meant sitting for long period of time. That coupled with my injuries place stress on my Sciatic nerve.
3.2     This caused pain and numbness down the back of my knees and feet. I have found relief with Rowing Exercise to a point that I have eliminated my Sciatic Nerve issue and other male related issues. 
Coaching Point No. 5: There is one exercise that I would suggest everyone perform during their gym workouts, the Rowing Exercises. If you want to address and relieve 60 percent of age related issues, the Rowing Exercise is your relief and a great all round benefit. You just need a Elastic Resistant Tube (15, 20, 30, 50 LBS) and a door for anchoring.
In my case I have an anchor point for my boxing bag that I use along with dumbbell weights for my feet resistance. I perform 100 reps. with a 50 LBS. Elastic Resistant Tube. This is simple and no meds to take of the discomfort.
NOTE: If you are new to workout, start with less resistance and reduce your reps and just build gradually. I'm 64 now and have been retired for over seven years.
PLEASE TRY THIS, The ROWING Exercise that has significantly relieved my Sciatic Nerve Issues.
Visit my QATSPY Store for our Quapaw Aviation Tactical Sportswear Outfitters That carries the Authentic U.S. Military Issued Leather and nylon Flight Jackets. This includes both TOP GUN: Maverick G-1 and CWU-45P Flight Jackets: