THE QATSPY® Quality Apparel Training & Sports Performance on YouTube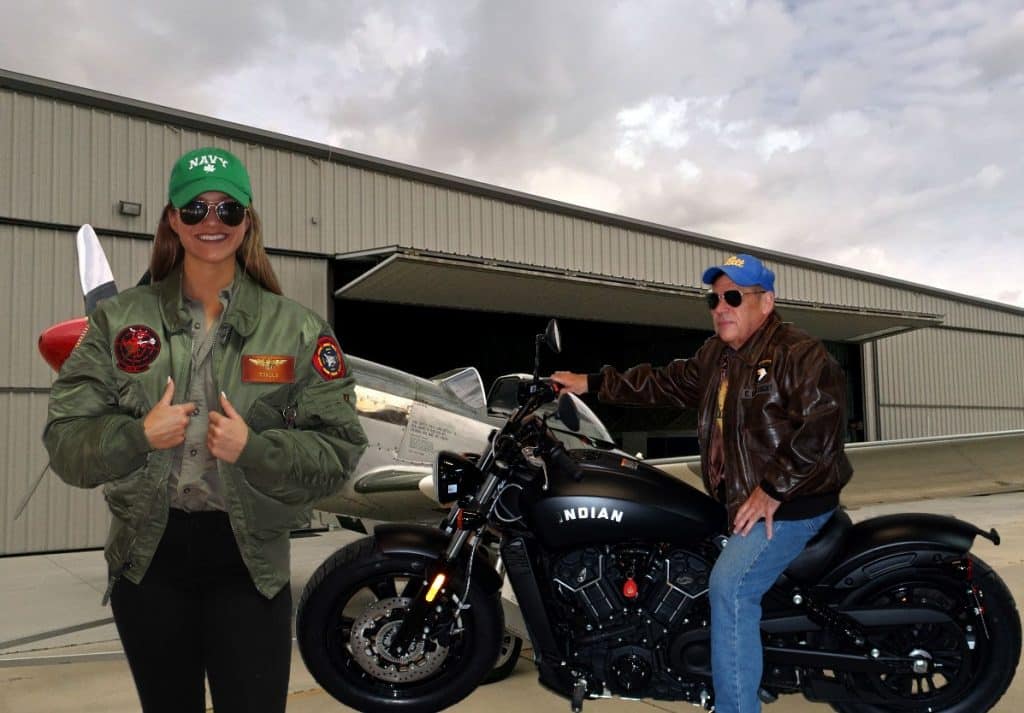 By: Charles W. Boatright
A Comic Book to Feature the Impact of Sports- Several Professional Sports are Placing the Importance of US Having an Active Lifestyle
As I was watching the Marty & McGee show on SEC Network this past Saturday (01May2021), they had a special guest from MARVEL®, Angelique Roché. Ryan McGee discussed with Ms. Roché about how MARVEL'S will be featuring MBA players on their special edition of their Comic Book. MARVEL are also featuring top draft picks of the 2021 NFL Draft.
What is great about this approach is the message it provides our kids, and especially us that are kids at heart, like me at age 63. I grew up reading MARVEL Comic Books and watching 'Johnny Quest'. This area of media provides a huge impact on our kids to read and develop their imagination. Anything that can get kids into reading, using their imagination, and encourage them to be active in sports, I sincerely support.
There is a benefit of using nostalgia in our daily activities and performance in sports; items or images that has nostalgia in our mind allows us to improve our focus. For high performing athletes at the top of their game, they have to focus instead of think. focusing creates images that hardwire into our subconscious mind where our imagination is generated and our motor skills are located.
Also in purchasing a special edition of MBA players MARVEL Comic book might prove to be a great investment in the future. I would recommend that you purchase two and keep one in a plastic sleeve container in a vault.
MARVEL highlighting sport figures encourages early childhood development in kids, both for physical and mental developmental skills. What is good for the heart is also great for the mind, which means sports at a young age develops motor skills in the subconscious mind where our imagination is located. So what is important about developing motor skills at a young age is that we have ONE SHOT at it, up to about the age 12. After age 12, developing fine motor skills diminishes.
Just as important as motor skills are what kids also develop, like comprehension, coordination, focus, and balance. It is very important to develop fine motor skills at a young age for coordination, balance, focus, and learning comprehension. Sports and reading at an early age provides kids with a firm foundation for learning. These skills are not natural instincts, but we have to develop these skills.
Najee Harris Miraculous Performance is what Action Figures Attempt
You don't have to look far to understand the importance of developing motor skills, coordination, balance, and focus. One only has to watch the 2021 Semi-Finals College National Championship Game between Notre Dame and Alabama to understand what action figures attempt. That one play would have put Mr. Harris in my first round pick selection during the draft. At least he is going to my Pittsburgh Steelers.
There was a miraculous moment during this game when Najee Harris, running back for Alabama, hurdled over six-foot-one Nick McCloud, corner back for Notre Dame, and then ran for 53-yards after defying gravity. You only have to look at the expression on the Notre Dame players along the sidelines to understand what momentous moment this was.
I have never witnessed such a athletic feat before in a football game, either playing football as a running back or watching football games my entire life.
What Najee Harris performed shows the importance nutrition, fitness, and conditioning has on people at any age, especially as we approach our 30's and throughout life. We might not be able to hurdle over six-foot defensive players, like Superman, Najee Harris did; but we can adhere to an active lifestyle, nutritious diet, and an effective fitness and conditioning program that can allow us to enjoy life that includes sports. We can actually defy our age. Below I'm shown here at age 63 just after I worked out in my home gym.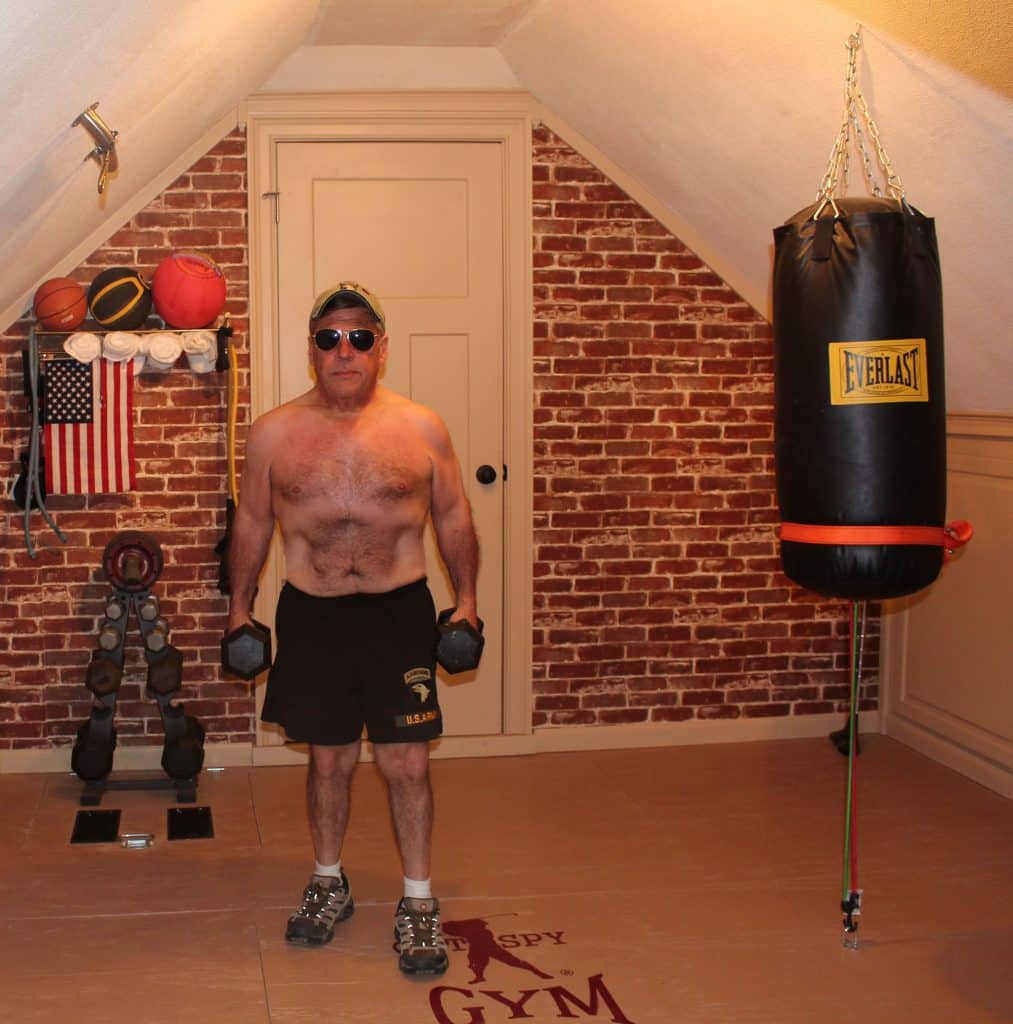 I have been active in fitness my entire adult life and have followed a fitness and conditioning program since I was 12 years old. I also follow a diet program since age 57 that has allowed me to drop 52- pounds in just 9- months. I make it a point to remain active in sports, especially playing golf and riding. I also read a lot, as you can imagine, and write at least 5 articles a week about sports apparel, health and fitness, that includes sports performance.
Being active at age 63 and adhering to a fitness and conditioning program has allowed me to model my line of clothing in my online store, https://espygolfapp.com/store/.
In the feature photograph above, I'm 63- years old and still ride my Indian Scout Bobber 60 Motorcycle and still remain active in aviation. But the most critical part of my job is modeling and being an instructor in my fitness and training videos. I got to read and memorize my script for my videos. This is where early reading habits have a huge advantage. The camera puts a high demand on being both healthy, mentally alert, and in condition.
Something else that makes a presentation real effected, NO GAP WORDS, like UM, ER, UH, and YOU KNOW. These words are used to fill hesitation gaps. A better approach is to just PAUSE and allow your mind to catch up with what your are saying. I'm very hard on myself not to use filler or gap words when I'm just carrying on a common conversation. Because, when I do give a presentation, I don't have a tendency to use gap words.  
Please feel free to visit my website for my Apparel, Training & Sports Performance on YouTube.