THE QATSPY® Yankee Performance Sports Training & Apparel Quarters An Authorized Dealer & Distributor for US WINGS®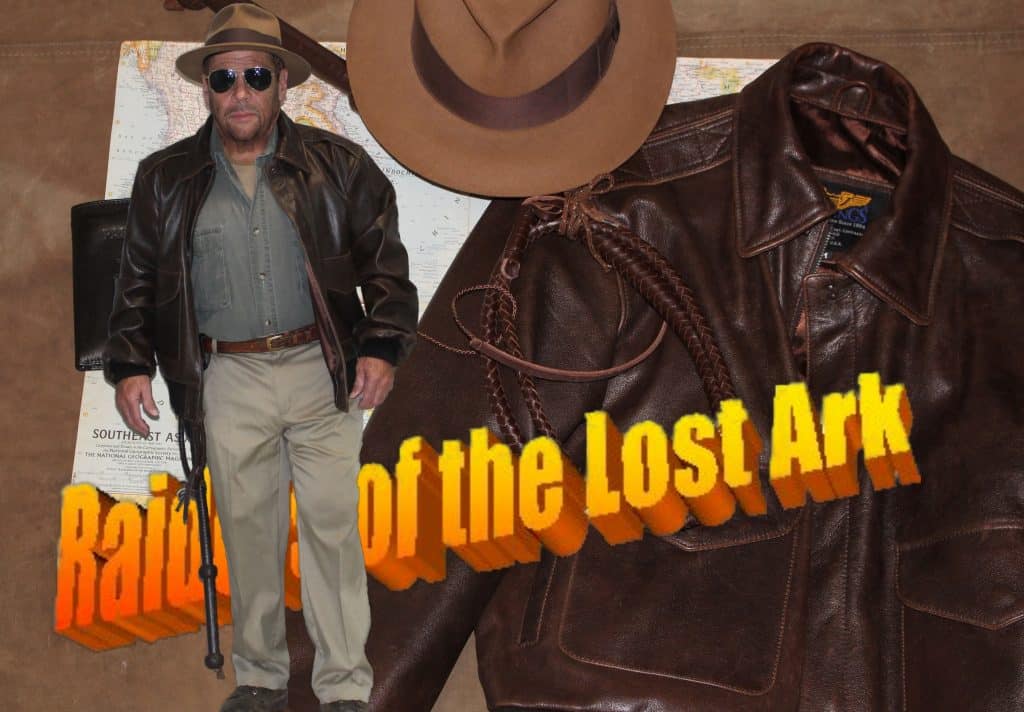 By: Charles W. Boatright, Owner of THE QATSPY®
A Sports Jacket that is More than THAT- A Sports Jacket with that Charismatic Look, Fashionable, Comfortable, and reflects Your NIL Brand
How many people can picture Indiana Jones without his legendary leather Jacket, khaki pants, canvas shirt, and fedora, embarking on one of his archeological adventures? If you are talking about NIL, Indiana Jones set the bar for NIL in 1981 that became The Name, Image, and Likeness of Indiana Jones' character on the silver screen.
Whether Indiana Jones was meeting with museum curators interested in finding artifacts for their collections, or actually on an expedition following clues, there's one thing you could count on, and that is Indy wearing his classic leather jacket more than any other item.
The Indy-Style Leather Jacket that we carry was modeled after another classic leather jacket that is an American standard from 1931, which is the same A-2 Leather Flight Jacket that was worn by WWII pilots. The A-2 Leather Flight Jacket that the Indy-Style Jacket pattern after was tough enough for pilots in the cockpit flying escorts and bombing missions, but formal enough to stand inspection.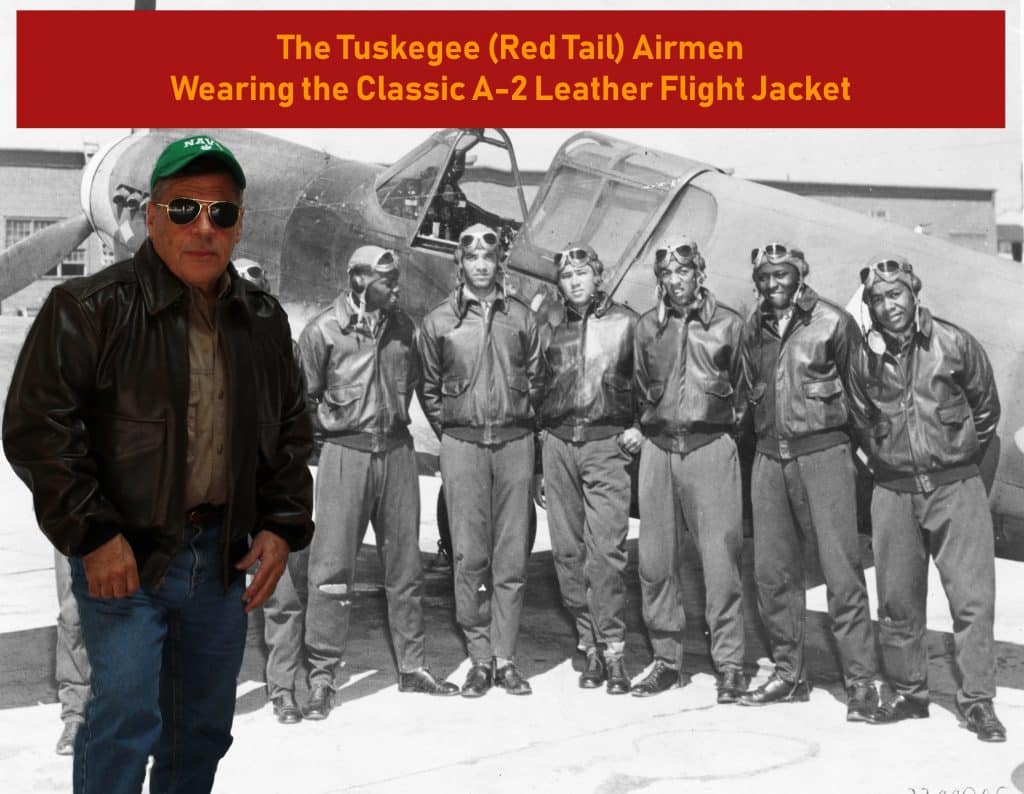 The NIL of our leather jackets consisting of the A-2, G-1, and Indy-Style Leather Jackets that has been used in several movies, including Indiana Jones Temple of Doom, Tuskegee Airmen, Space Cowboys, Behind Enemy Lines, and Red Sky (A.K.A Kerosene Cowboys). This also includes our leather jackets being worn by several notable people, including Clint Eastwood, John Travolta, Arnold Schwarzenegger, Toby Keith, Eric Clapton, Greta Van Susteren, and Angelina Jolie, just to name a few people that know and has NIL.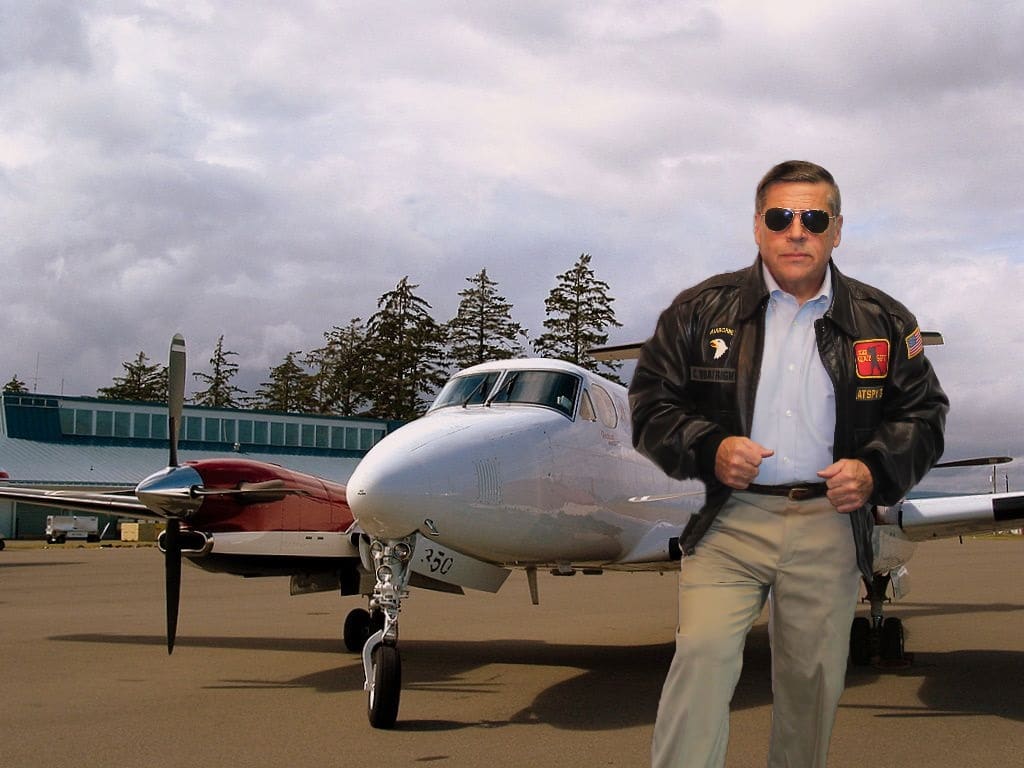 I don't leave home without my A-2 Leather Jacket on for business or for the weekend, while riding my Indian Scout Motorcycle or just tailgating with friends. Besides making an excellent motorcycle jacket, it makes for a classic NIL business look that draws attention everywhere I travel. Spec'd out with your company, corporation, or organization logos, it is the best NIL advertisement that any marketing department of a company can have for the one-time investment.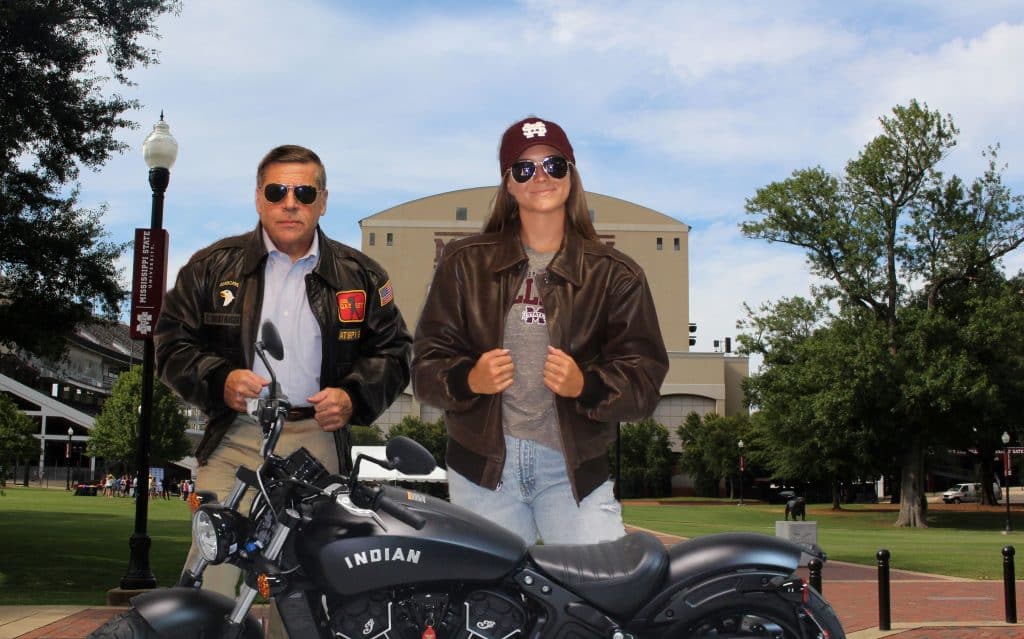 What's special about this type of NIL, is that each jacket comes with its own spokesperson who knows and uses your product or service that travels across all media markets, even where radio or TV isn't listen to. I can't travel anywhere without people stopping and asking me about both my leather jacket and my company. YOUR clients, customers, and associates will cherish and treasure these leather jackets, like they do hats with your logon that we can sew-on to these leather jackets for you.
This is the best ONE-TIME investment with your NIL advertisement dollars that any company can make that has more than a 30- second exposure that actually last for decades to come per jacket. Everywhere your clients, customers, or associates travels, whether at airports, restaurants, grocery stores or tailgating your NIL will be front and center. NIL just won't be for athletes, but your NIL brand will constantly be in front of your potential and existing customers' eyes with our classic sports jackets.
If you are a veteran, our Leather Flight Jackets are a great way to recognize your or family member's service to our great Nation. We have military insignia and can sew-on your military insignia onto our jackets as specified that also includes any identification needed. I was at a funeral of a close friend's father and the family thanked me for my service when I was paying my respects to them. This is the attention our Leather Flight Jackets receive in some of the unexpected places; better than any single medium you could buy and get the same return.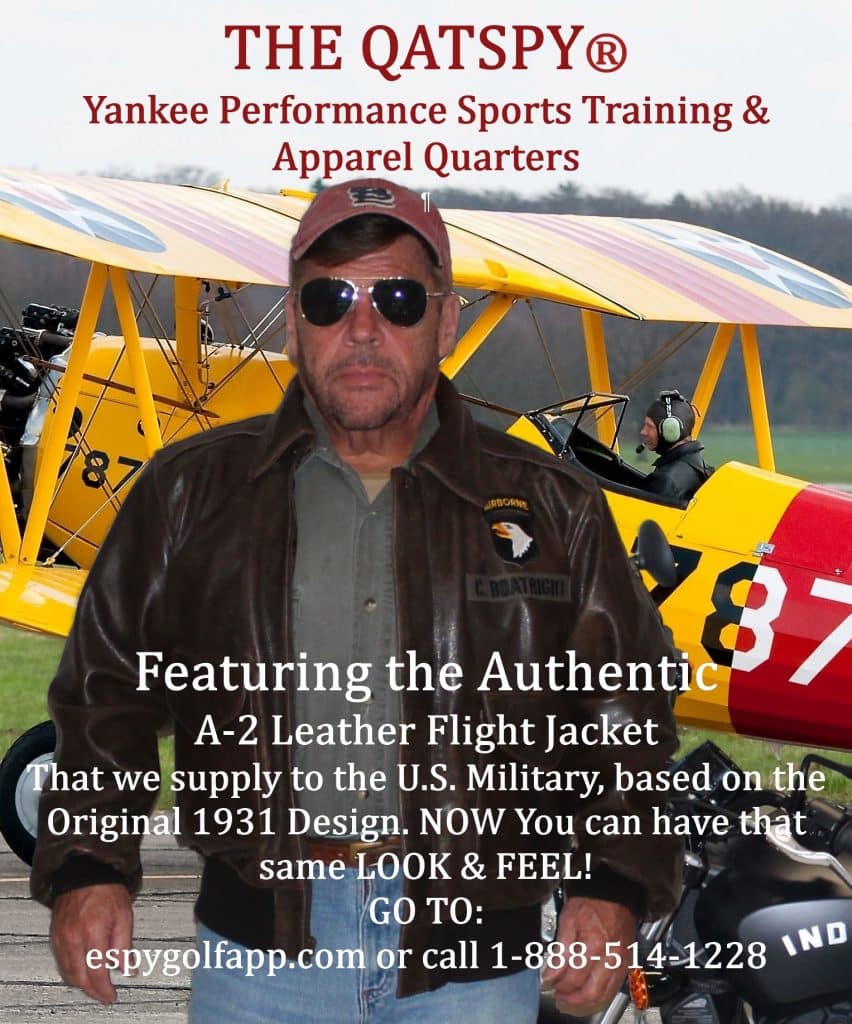 For more information on Bulk pricing and options, please contact:
Website: www.espygolfapp.com/store
1-888-514-1228
Charles W. Boatright