THE QATSPY® Quantum Athletic Trainer Sports Performance YouTube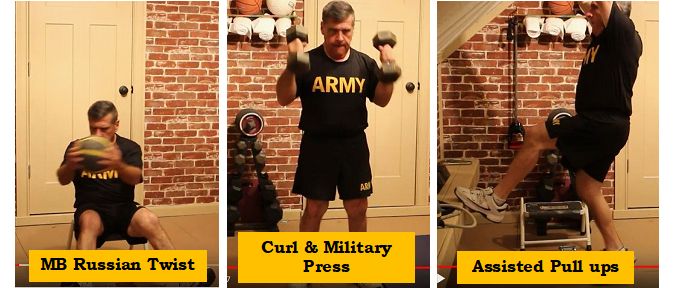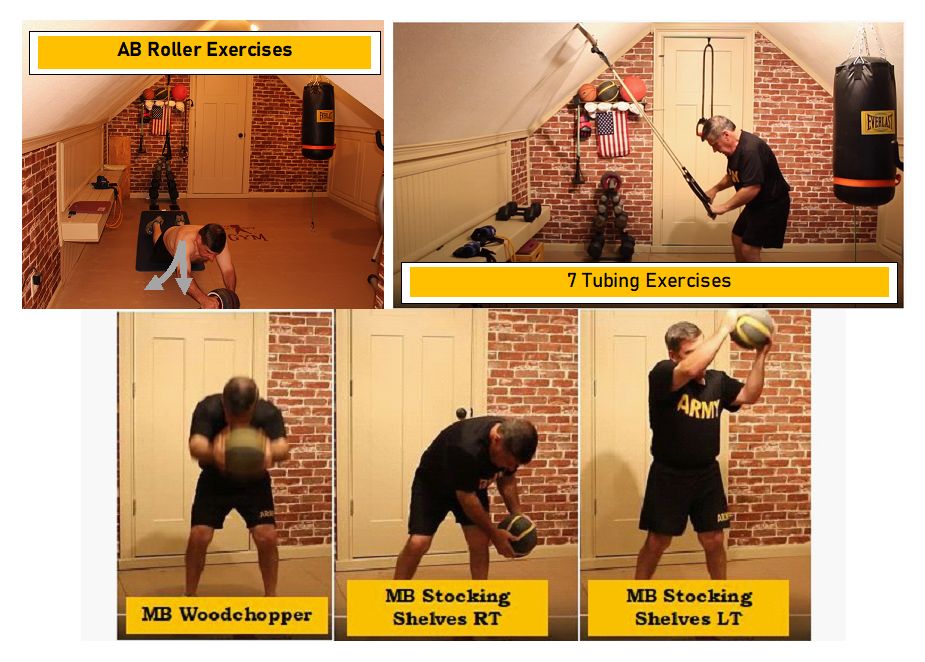 By: Charles W. Boatright
A 321-Yard Drive Fitness Program for Golfers that focuses on Medicine Ball/AB Roller Workout with Pilayoga to increase flexibility at age 63
I have been focusing increasingly on core strength and flexibility during my CASPER Fitness Program in my Home Gym. Even at age 63, my objective was to strengthen my core (shoulders, torso, hips, and quads) muscles and improve my flexibility. These two components are key is creating power and clubhead speed in one's golf game.
I hit pay dirt yesterday (5Jun2020), or should I say the fairway, on the third hole at my home course, a 399-yard, par 4, with a slight dog leg to the right and a slight uphill grade. With my wife on the bag, I preset and synced my wrist and elbows into the lock position and proceeded to take my driver to the top of my swing. I have been also working diligently on my GAP during my training sessions in my takeaway and downswings.
Working on My The GAP in My Golf Swing
The GAP is a Gradual Acceleration Process, both to start my takeaway swing and to initiate my drop element. There is a huge side benefit to increasing your core strength and flexibility, as you are able to make an easier swing and feel you're creating more power with control.
Yesterday, on Friday, I just focused on using my left elbow (the power side for right-handed golfers) to take my driver up along my swing plane. This is also a significant factor I've been concentrating on for more power and control. To establish the correct swing plane, I use my left elbow and right ear lobe.
Using this type of orientation for your swing plane, you naturally engage significantly more of your core muscles. Here is where your discipline using the GAP is incredibility important, because your first tendency is to rip at it; WRONG THING TO DO, as you want to gradually accelerate down toward the golf ball with your left elbow.
This is exactly what I did, once I got into my zone on the third tee box. From the ball's flight, I knew I had hit my best long distance tee shot ever. I use my SkyCaddie wrist meter to measure the distance and my range finder. I wanted to double check my tee shot distance.
321 Yard Drive I Reached My Objective in my Golf Game
I asked the group behind me if my wife could remain at the tee box while I checked my driving distance. They were just as interested in knowing the distance as I was. Once I walked to by golf ball, I punched my SkyCaddie to give me my distance, and the distance was 322 yards. Then I took my range finder and shot the distance, and it was 321 yards.
I had approximately a 12-yard rollout distance because of the rain we had on Thursday, and the fairway was damp. Then I used surveyor's signals to relay my distance to my wife who told the gentlemen in the group behind us what distance I just hit my tee shot, and I received an applause.
I had an 85- yard approach shot, because the pin was tucked in the back of the green. I made birdie on a the third hole. The GAP Training and my CASPER Fitness that I have posted my YouTube Video below:
The CASPER Fitness Program Part No. 1
The CASPER Fitness Program Part No. 2
The GAP Golf Drill
Bunt-Rap-Rip Golf Swing Video No. 1
Bunt-Rap-Rip Golf Swing Video No. 2
The Photo Results Speak for Themselves
My results from Following my CASPER Fitness Program and my KOSHER 925-MET Diet Program where I lost 52 pounds and over 8- inches in my waist at age 63. A fitness program is the best fountain of Youth you can have.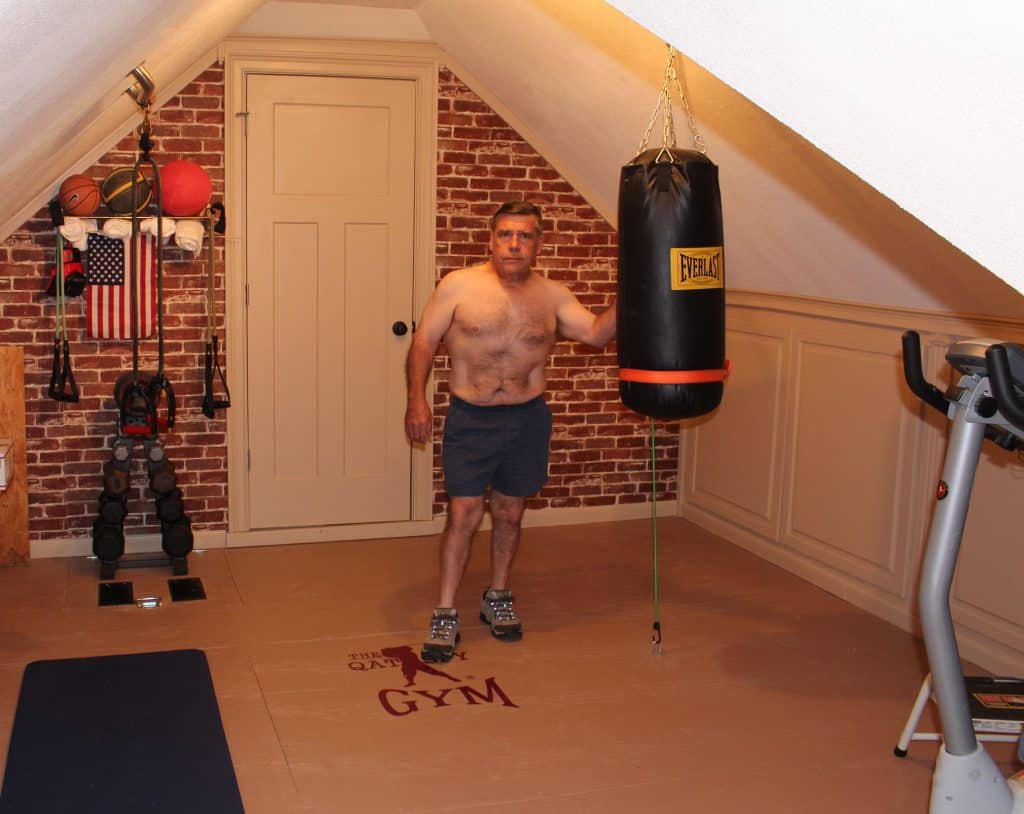 Sponsor By: THE QATSPY® Fit-to-a-TEE Sport Look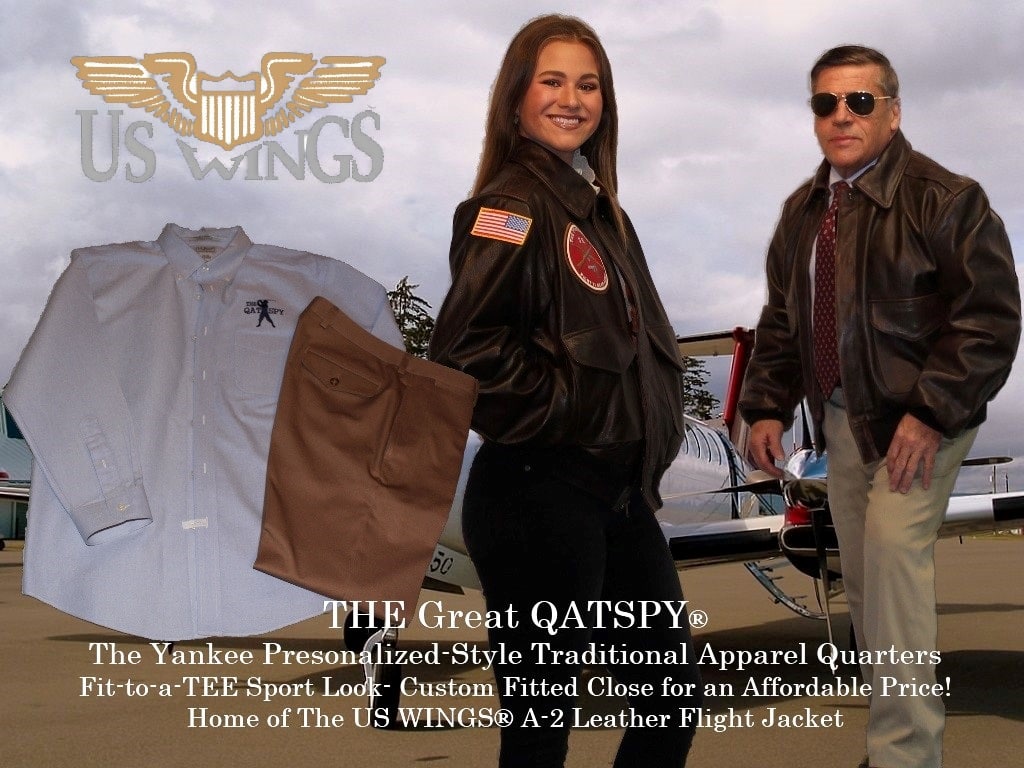 THE Great QATSPY® Online Store carries a variety of clothing apparel items that are selected, based on their quality and personalized-style that offers that traditional and classic look. We carry the full line of US WINGS® leather jackets that are great substitutes for the traditional wool-blend Sports Jacket that can be excellent breeding surfaces for bacteria and viruses.
Our US WINGS® Leather Jackets can be simply sanitized and cleaned with a simple solution of dish detergent (1 teaspoon) mixed with water (8 oz.) used to wipe down our leather jackets as needed during the course of the day. I'm an authorized dealer of the US WINGS Leather Jackets.
These make great formal and leisure jackets for men and women to wear with slacks or just simply blue jeans. Our US WINGS® Leather Jackets can be worn as the new sports jacket for business and formal wear or for the weekend and these are durable enough for the open road or open skies.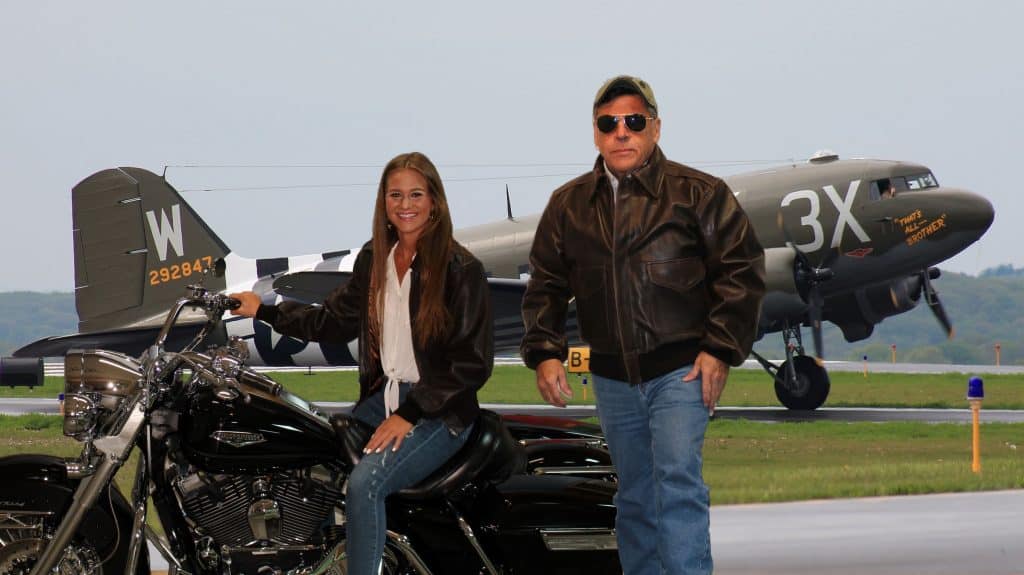 THE Great QATSPY® also carries that custom-tailored look of Button-down Oxford shirts made with 5.5 oz. per yard of cotton that can be ordered with neck sizes from (14″ – 17.5″) and Sleeve length from (32″ – 37″). To complete your classic look, we also carry custom-fitted Chino Khakis pants with waist sizes from (30″ – 44″) and specified inseams from (26″ to 36″) in quarter-inch increments.
There is nothing that has the classic, custom look and style as our US WINGS® Leather Jackets, worn with our custom-fitted Button-down Oxford Shirts and Chino Khakis pants. You will be properly dressed for any occasion, whether for the weekday or weekend and be comfortable.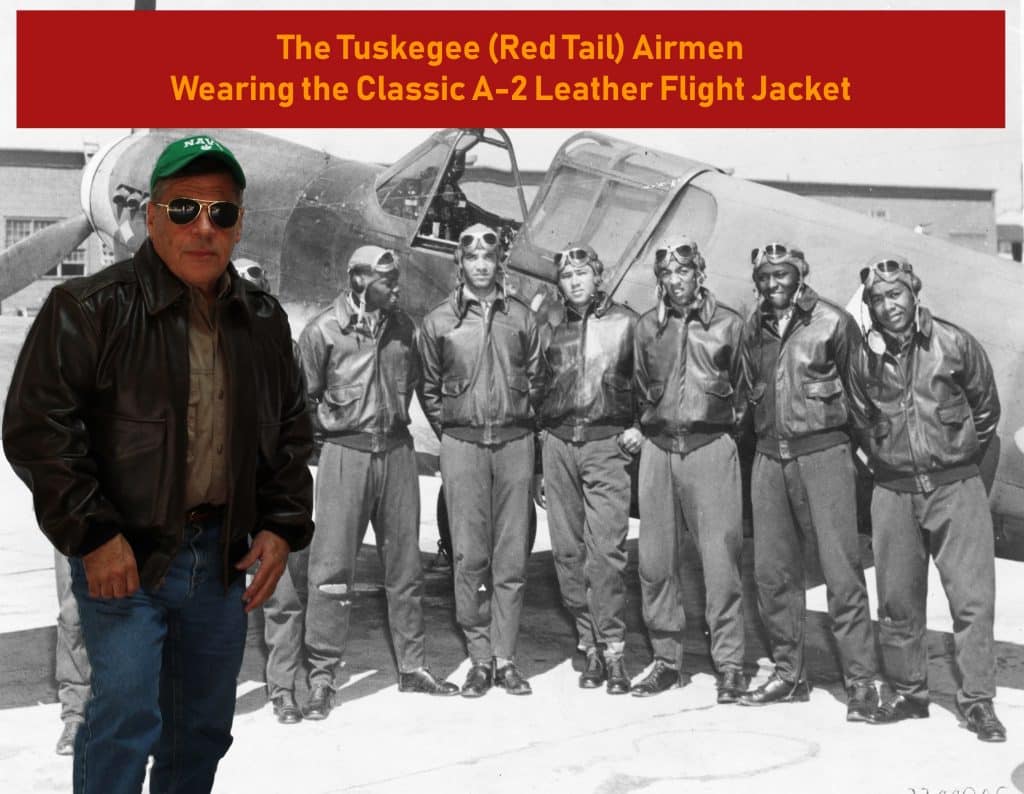 We supply our US WINGS® A-2 and G-1 Flight Jackets to the U.S. Military. Our US WINGS® Leather Jackets meets all Military specs. You can't purchase a better leather jacket that will last you a lifetime.
We also carry three (3) other style of our leather Jackets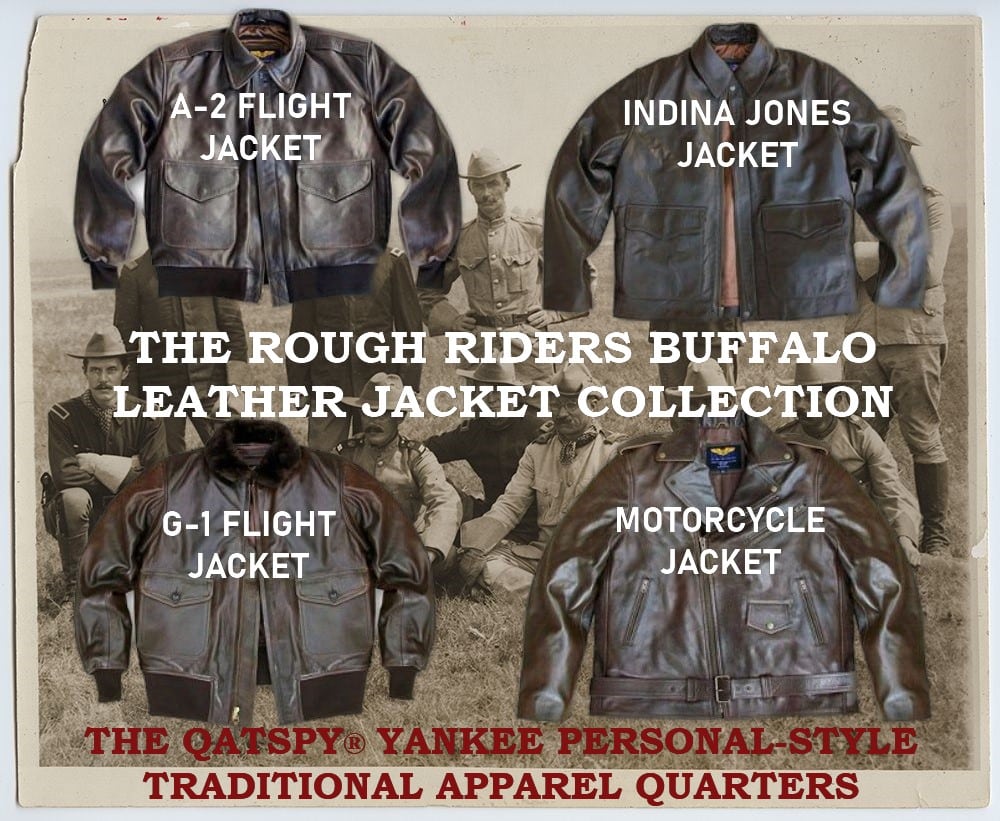 THE QATSPY At-The-Turn CAFE, Our Special Mississippi Catfish Batter
A Batter that will hit a Home Run at the Plate Every Time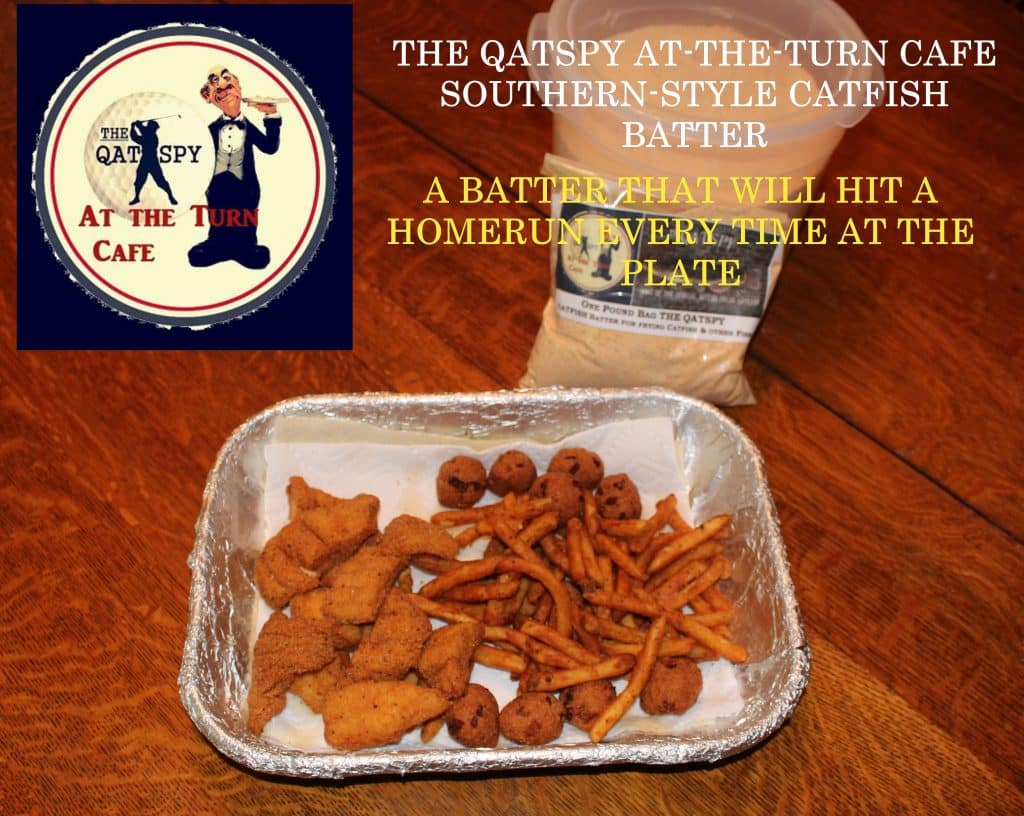 Over a the past 20 years, I have worked with catfish farmers to develop a special cornmeal/flour-based catfish batter with spices that give my catfish batter that sweet, southern home taste. This is the same batter that I use in my catering service. I now package My At-The-Turn Catfish Batter in ONE-POUND PLUS bags that can batter approximately 8- pounds of catfish per bag.
You can also use my Catfish Batter to batter Okra or Yellow Squash that can be served with your catfish. Your guests will swear that you've had your catfish catered. They can't wait to come back for another visit. This will soon become your Hallmark dish on your menu. Served with black-eyed peas and mixed greens, you'll have a southern-style dish that will impress your guests.
You can purchase my QATSPY At-The-Turn Cafe Catfish Batter from my Online Store in ONE-POUND PLUS BAGS for your next catfish fry. I also have hints on how to fry perfect catfish.
Periodically, I cater the Southern Heritage Air Foundation Museum Air Show. Their Museum is located in Tallulah, Louisiana, just off Interstate 20.
Southern Heritage Air Foundation ■ Vicksburg Tallulah Regional Airport ■ 175 Circle Airport Rd ■ Tallulah, Louisiana 71282 ■ (318) 574-2731