THE QATSPY® Quapaw Aviation Tactical Sportswear Performance Yukon Outfitter Company
Your Center for Aviation for: Leather Flight Jackets, Flight Suits, Gloves, Sunglasses, Carry-on Bags, and Khaki Pants.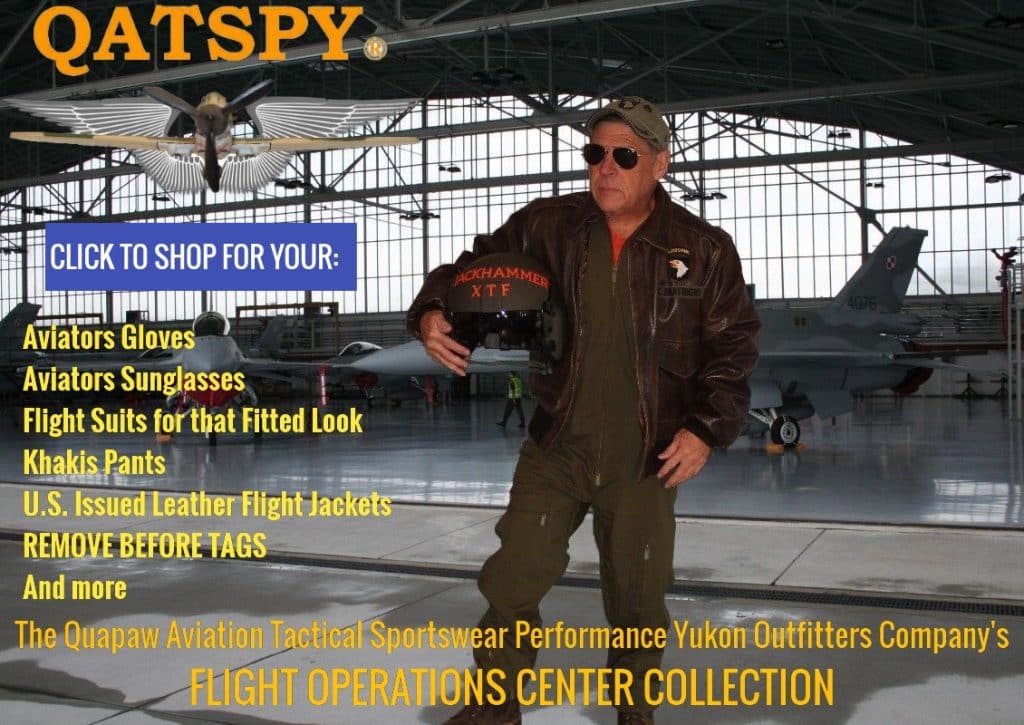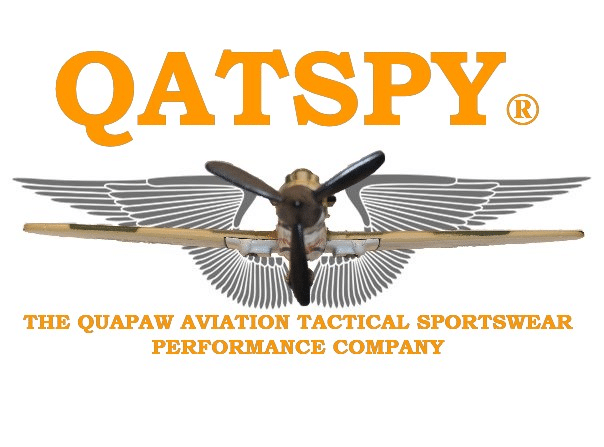 THE QATSPY® FOC Flight Operation Center Collection– Aviation Gear that includes Flight Suits, Leather Flight Jackets, Gloves, Aviators, Etc.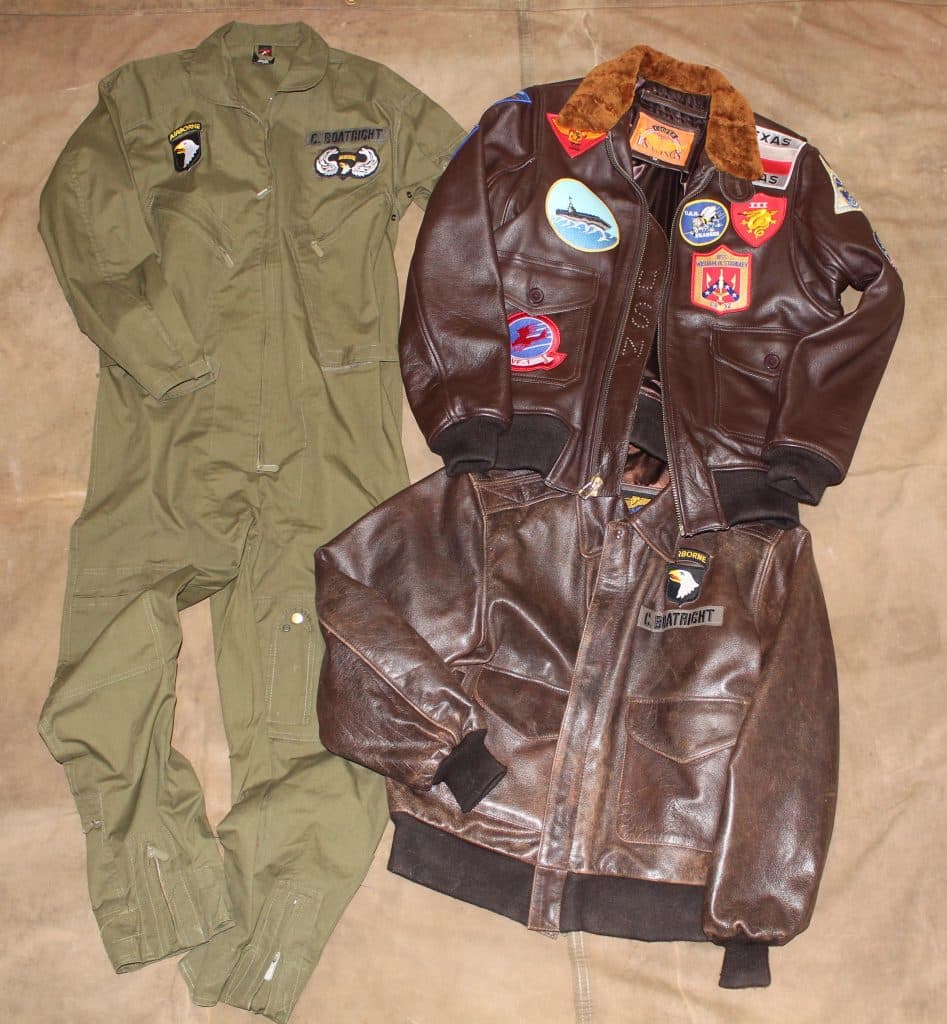 By: Charles W. Boatright
We, at THE QATSPY® (Quapaw Aviation Tactical Sportswear Performance Yukon) Outfitters Company, carry the authentic flight suits, along with the Authentic A-2 and G-1 Leather Flight Jackets. We also carry the CWU-45P Nylon Flight Jackets, as well. These Flight jackets are supplied to our U.S. Military.
The ACCC that Charter Flight Services Provides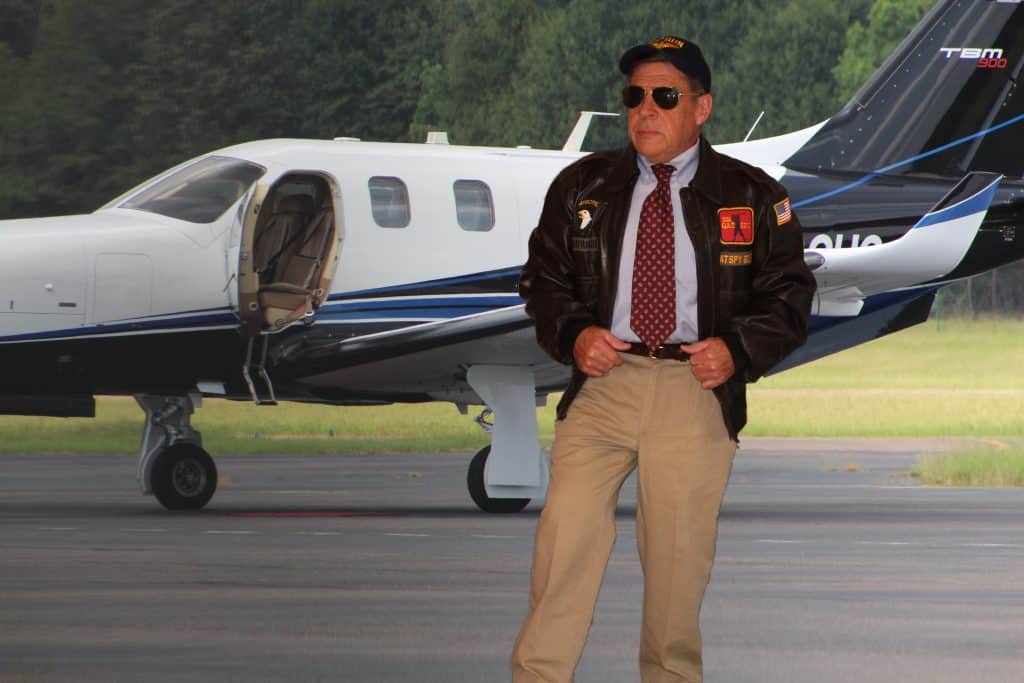 Charter Flight Services provide their clients with Accessibility to regional and local airports that put your service in the vicinity, where your clients are flying to and from. Charter flight services provides Convenience of flight schedules and having no long check-in lines or baggage issues for your clients to deal with. Comfortable seating and Customer services also that can't be matched by the commercial airlines.
Professional Look to Promote Your Charter Flight Service to Clients
In providing this type of charter flight service to your clients, your air and ground crew(s) can have leather jackets that provide a professional look. These leather jackets we carry can make it easy for clients to identify your staff with their name and your charter flight service logo. Nothing can promote a professional look and your services better than an A-2 Leather Flight Jacket, along with a button-down Oxford shirt and khaki pants.
The Leather Flight Jacket provides your air and ground crews with an easy-to- maintain attire, to not only represent your charter flight service, but also promote your charter flight service to potential clients. This A-2 Leather Flight Jacket was submitted to the U.S. Army Air Corps in June of 1931. These became so iconic that the A-2 Leather Flight Jacket was the inspiration for the Indiana Jones-Style Leather Jacket that Harrison Ford wore in his movies.  
I personally do not travel for either business or for leisure occasions without my A-2 Leather Flight Jacket, button-down Oxford shirt, and khaki pants. My A-2 Leather Flight Jacket has my company's logo sewn onto the front left panel of the jacket that effectively promotes my outfitter business to potential clients. These A-2 Leather Flight Jackets are so durable that I use my while riding my INDIAN Scout Bobber 60 Motorcycle to and from the hangar.
You Don't Have a Logo Patch, that's Not a Problem
If your charter flight service doesn't have a logo patch, we can produce your logo patch or hand-paint your logo onto your leather jacket. There is a one-time setup fee for the logo patch. Please submit your pdf of your logo to my email address: espygolfapp@gmail.com. We will be glad to give you an estimate on your patches, based on volume ordered or the hand-painted your logo.
Please visit our Flight Operation Center (FOC) Collection for our entire line of aviation gear for your air and ground crews:
We want to work with you to make your charter flight service a success. Nothing does it better than an A-2 Leather Flight Jacket that comes with its own spokesperson, as your air and ground crews and clients will want to purchase these leather flight jackets from you for their own use.■  
As you are fully aware, 2020 has increased the demand for charter flight services for accessibility and convenience for both business and leisure travel, without the issues of flying commercial. Our leather flight jackets can help you promote your charter flight services to your clients and potential clients.