By: Charles W. Boatright
MAX– (Multiplex Aerobic X-training) Walk is a golf fitness regimen that can be combined with calisthenics in your normal walking or as a light jog exercise. MAX-Walk can help you achieve a maximum aerobic and cardiovascular workout for your golf fitness by combining calisthenics with your walking exercise. Calisthenics regimen is a golf fitness exercise technique that uses the person's body weight to increase one's fitness and range of movement. These Calisthenics can include simple athletic elements (e.g., silhouette boxing, jumping jacks, running in place, yoga, tire workout, Nordic walk, golf practice swing, and/or toe touch), just to name a few.
NOTE: Nordic Walk is where I use ski poles w/o the tips and with rubber caps to walk along my walking trail on my farm. This makes sure that you swing your arms aggressively while walking.
One or a combination of these multiplex aerobic cross-training elements can be incorporated into your normal walking exercise to increase your aerobic technique for golf fitness. I perform at least two aerobic elements for 20 reps at a quarter-mile interval during my 3-mile walk. You can also include a chin-up regimen, if you have a bar on your walking route. Some parks have chin-up apparatuses available.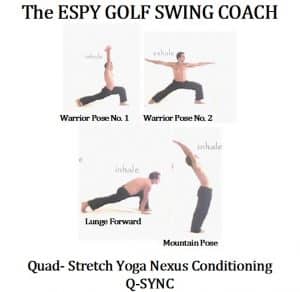 These cross-training elements improve flexibility and movement, while increasing your workout and golf fitness. I walk with my dog after completing my CASPER Workout Program around my farm where I have established a walking trail. I have stations marked at quarter-mile intervals where I can either perform two of the following- shadow boxing, jumping jacks, warrior pose No. 2, or run-in-place (as illustrated above). I usually perform 20 reps of each before I continue my walk.
This allows me to cool-down after my CASPER Workout Program to allow my body to handle the lactic acid that builds up in your muscles, which can lead to soreness and stiffness, enemy of a golfer. You can include more yoga poses than just the Warrior Pose No. 2. I have a list of Golf Yoga Poses that I usually incorporate into my workout to improve my flexibility, which is key to a golfer's fitness to improve their power and speed while reducing injuries.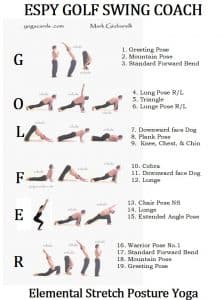 When I run-in-place, I'm thinking about my football practice in high school where we would run the tire obstacle course. This makes sure that you pick-up your feet, not only to improve your aerobic workout, but to improve your safety when you walk during the day. Tripping is caused by people who do not pick-up their feet when they walk.
Remember, an exercise program can help prevent six of the top-ten causes of death in the United Stated, as listed below:
Heart disease
Cancer
Chronic lower respiratory disease
Accidents
Stroke
Alzheimer's disease
Diabetes
Influenza and pneumonia
Kidney disease
Suicide
The SR-925 and CASPER Workout Programs include the DELTA Technique that represents your Diet, Exercise, Lifestyle, Time, and Awareness for your golf fitness and lifestyle.
D is for Diet- Diet is just as important as exercise in maintaining your health and golf fitness SR-925 Diet Program.
E is for Exercise that is the second critical component in your health and golf fitness.
L is for Lifestyle and includes- meditating to improve your concentration level, reading to improve your mental capabilities, and taking time to enjoy something you like to enjoy your life.
T is the Time component to schedule a fitness regimen in your day to improve your balance.
A is for Awareness, awareness of factors and your numbers and history that directly or indirectly affect your life.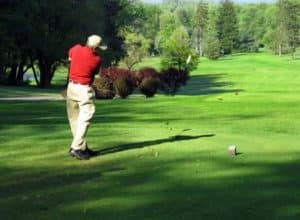 The DELTA Program can change your health and the ability to have an active lifestyle now. I'm 59 years old, and play 18-holes of golf (three to four times per week), where I walk the course (10.15 miles per round). This is the benefit of the DELTA Technique.
To learn more about both the SR-925 Program and the CASPER Workout Program to improve your golf fitness,
, purchase your copy of The ESPY Golf Swing Coach from the links below, or visit your local bookstore:

My book can also be purchased at Edwin Watts Golf Store in Jackson, Mississippi. Phone No. 601-956-8784
820 East County Line Road, Ridgeland, MS 39157
My book can also be purchased on-line at:
This book is a self-coaching forum that provides basic and advanced fundamentals to help you play golf with confidence and start lowering your handicap.
Please take advantage of my SR-925 Diet Program, where I lost 6 inches in my waist in 3- months (FREE of CHARGE) with the CASPER Workout Program, detailed in Section 20 of my book:
Please include an exercise routine in your weekly schedule.
Also, learning The ESPY Golf Swing Coach process is an excellent way to develop Rhythm without experiencing the Blues in your golf game, learn how to take your baseball-style swing from the batter's box to the tee box: