Description
NEW Ladies' WASP Italian Goatskin A-2 Leather Flight Jacket:

Amelia Earhart WASP A-2 Leather Flight Jacket
There's nothing that is more distinctive and legendary as the A-2 Leather Flight Jacket like the one worn by the WASP (Women Airforce Service Pilots) that flew aircraft to forward bases during WW-2 and was popularized by Amelia Earhart. This A-2 Leather Flight Jacket also served as the basis for Indiana Jones leather jacket in the movie RAIDERS OF THE LOST ARK that Harrison Ford wore. You can have the same distinction feel and look with a Italian Goatskin A-2 Jacket that you can ordered as plane Jane original or have personalized with patches and name tags based on military specs.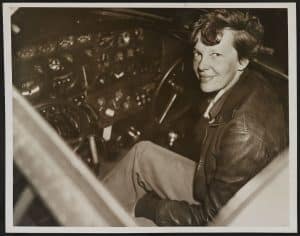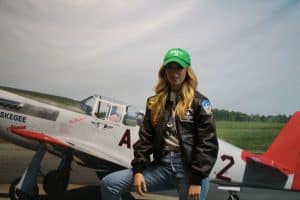 Our A-2 Leather Flight Jackets have been used in several movies including Indiana Jones, The RED TAILS, and Space Cowboys just to name a few. We supply the U.S. Military with both men's and women's A-2 Leather Flight Jacket that is Mil-Spec.
This jacket was worn by the B-17 crews and P-40/51 pilots featured below that flew missions during World War 2 that made the A-2 Leather Flight Jacket legendary that it is today.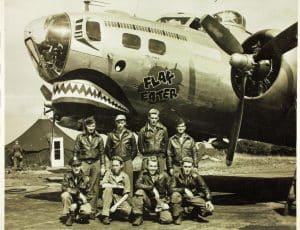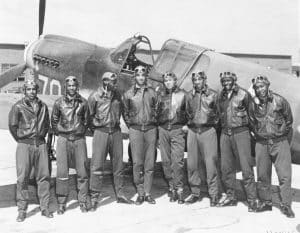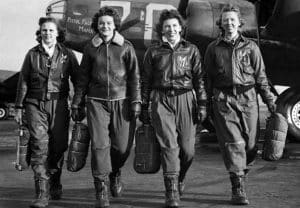 WASP History
Jacqueline Cochran formed and headed the Women Air Force Service Pilots (WASP). Cochran, the famed aviatrix, became the first woman to break the sound barrier. Combat duties were filled by male pilots which left a vital need for service pilots during WWII. WASPs filled the need. The WASPs logged over 60 million miles and flew virtually every type of aircraft from trainers to heavy bombers. They would often fly them as skillfully or better than their male counterparts. Recognition of these pilots were not until much later in life:
1984 – Awarded the Victory Medal and American Theater medal
2009 – Recognized and awarded the Congressional Gold Medal for invaluable service in WWII
An A-2 leather flight jacket is that perfect, classic casual look and fit specifically for women that can be worn with either blue jeans or US WINGS chino khaki pants, for example. Enjoy the luxurious, soft, old world leather, with your option to personalize your jacket to support: the military, your team, company, event, or organization, with Olive Drab name tags and/or patches. Perfect for companies to recognize their associates and their customers. Nothing says it better than with an A-2 Leather Flight Jacket like worn by our founder and owner Sergeant David Hack.
The Modern A-2:
In 1931, the Type A-2 jacket was standardized by the US Army Air Corps to succeed the Type A-1. The A-2 has sturdy snaps, reinforced pockets, snap down collar. Replaced the A-1's buttoned front with a zipper for added protection against the elements in the open cockpit. The creation of the modern A-2 was after a brief period of the Air Force not issuing jackets to pilots. Influenced by the popular film, "Top Gun". The modern design differs from the original design in several ways. With a looser fit, made from goatskin in seal brown, side entry pockets, and an inside wallet pockets.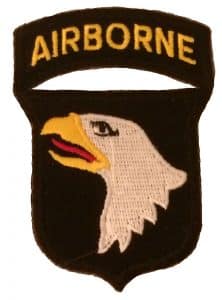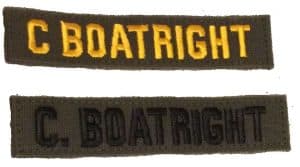 PLEASE Refer to SIZE CHART in the Additional Information panel for the Cape Buffalo Modern  A-2 Jacket
DON'T forget the option to customize your leather flight jacket with either patches and/or names tags.
Personalized Your A-2 Leather Flight Jacket
You can't make a better statement than with the classic look of leather that personalized that will leave a lasting impression of your commitment to getting it done right. See an EXAMPLE of a personalized A-2 Italian Goatskin Leather Flight Jacket below, featuring an EXAMPLE ONLY of my THE QATSPY® GOLF with military patches and name tags for your reference: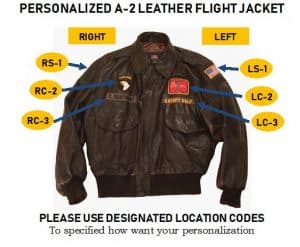 You can select size options and

Build Your Own Jacket

that represent your organization, military service or support of the military, or your company at

CHECK OUT

. Just go to check out and select your size options and ADD TO CART.

Direction to Build Your Own Jacket:
After selecting Cape Buffalo Flight Jacket, ADD TO CART.
A list of patches and name tags will appear including other associated items (i.e., Chino Khaki pants and Aviation sunglasses).
Select these items ONE AT A TIME and ADD TO CART before selecting additional options.
Each selected patch or name tag will no longer be featured after selecting and ADDED TO CART.
Other options include US WINGS Chino Khaki pants and Sunglasses.
Be sure to ADD TO CHART before proceeding to additional Options.
NOTE:
On personalized jacket that you are providing a Company logo for, please allow two to three weeks for delivery after we receive your patch. On all other patches/tags provided by QATSPY GOLF, please allow two to three weeks after order is placed.
NOTE: No returns on all personalized leather jackets with patches. Please, No objectionable or explicit patches or wording on tags.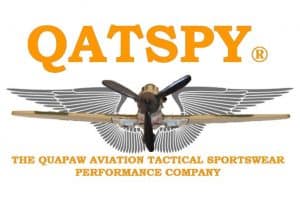 THE QATSPY® Quapaw Aviation Tactical Sportswear Performance Yukon Outfitters is an authorized dealer for US WINGS®.
Fitness is the Best Fashion Statement that You can Make
This is why I also feature a Health/Fitness and sports page with Golf Tips called "Inside the Leather," where I'm wearing my A-2 Leather Jacket, shown below.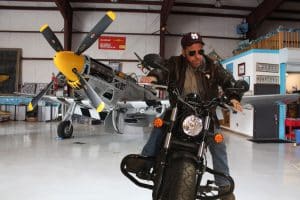 It is a pleasure to wear my leather A-2 Italian goatskin Flight Jacket on Saturdays to our hangar in Tallulah, LA. This is a museum that has operational aircraft including the P-51 Mustang like the one that was flown by Tom Cruise in the blockbuster movie TOP GUN: MAVERICK. I'm pictured here with Charlotte's Chariot II that was in the 353rd Fighter Squadron in the 9th Air Force. The Southern Heritage Aviation Museum is just off Interstate 20, on LA Hwy 602. If you are passing through Tallulah, Louisiana, I encourage you to visit the museum. Phone (318) 574-2731.
I even feature a weekly newsletter entitled INSIDE THE LEATHER SPORT PAGE that includes golf tips and Health/Fitness information. Please check out how I lost 52 pounds, or 9.0 inches in my waistline, just by following a simple diet program called the DELPHI DIET & CAST FITNESS System that is an EASY DIET to follow and to use. Not only did I lose the weight, but I have lowered my blood pressure to 112/61. More importantly, I have kept off the weight since December of 2014, at age 56. You can turn your body into a calorie-burning Juggernaut like I did with The DELPHI DIET & FITNESS System that is on KINDLE.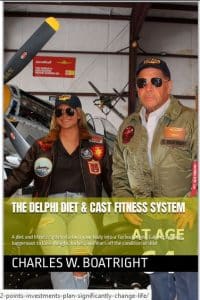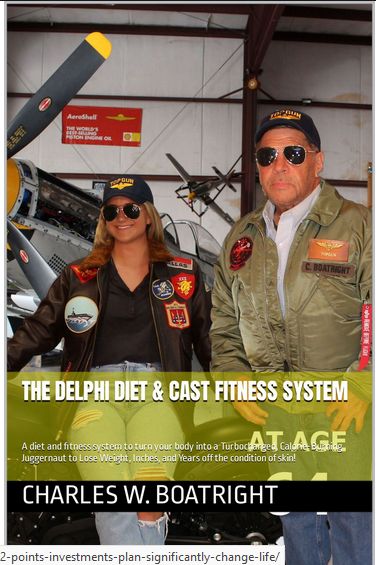 The US WINGS Lambskin A-2 Flight Jacket Features:
100% Lambskin leather
Snap-down collar
One-piece back
One-piece sleeves
Snap close cargo pockets
Stitched-down epaulets
Military spec brass zipper
One interior pocket
Side-entry hand warmer pockets
Brown satin nylon lining
Knit cuffs and waistband
Available in Regular and Tall
Color: Antique Brown
Fit: Normal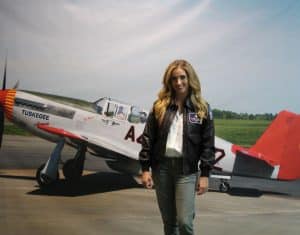 To ensure accuracy on personalized jackets, all patches and/or tags will be laid out onto the A-2 Leather Jacket and photographed. The photograph will be sent to the customer's Email address for the final approval before patches and/or tags are sewn onto the jacket. Please respond promptly to the Email for processing your order. Thanks for your order!