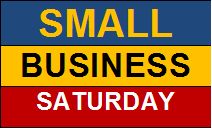 THE QATSPY GOLFER'S PAGE
By: Charles W. Boatright
Christmas is a great time to make a triple-play to support small businesses, appreciate the small business contribution, and fill a gift on the list. It is the small business owner who volunteers as the team's baseball, football or basketball coach that has the biggest impact on people's lives by teaching the fundamentals, or the shop owner that gave you your first opportunity in business. Small businesses are the very grassroots of our towns. They are the very heart and soul of the town.
You can show your appreciation for the small business that gives people their first opportunity by taking this Saturday to support what small business men and women do for their communities. The small business men and women work endless hours trying to stock the unique items that people find essential to their daily lives.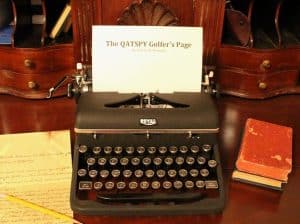 I have the great opportunity of being a small business owner by incorporating into a single book the notes from my grandfather's, Homer Boatright's, blue spiral notebook he used to teach the game of golf to others. These lessons were a combination of his golf tips that he developed and tips from professional that he gathered. His cousin was P.J. Boatwright, Director of Rules with the USGA. P.J. Boatwright played in the 1950 U.S. Open with Ben Hogan.
I spent seven years researching and documenting a simple procedure that provides the golfer the muscle memory of presetting the wrists, similar to how a baseball player does. This provides the golfer confidence of taking the baseball swing from the batter's box to the tee box. These three elements provide golfers of all levels the confidence to make a consistent golf swing from tee to green.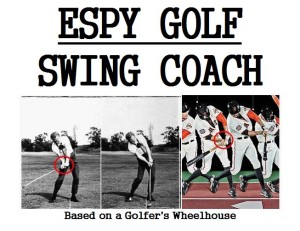 You can expect to lower your handicap in months instead of years without the frustration that comes with lessons. Please shop my small business and purchase my book, The ESPY Golf Swing Coach, to help you develop power, speed, and control in your golf game. Don't be surprised if you feel someone else is making your golf shots for you after a few months. You will experience a totally different sight, sound, and feel in your game, a game you're not familiar with.
Purchase your copy of The ESPY Golf Swing Coach to improve your golf swing and game:
By: The QATSPY Golf Approach
Charles W. Boatright
Madison, MS
1-888-514-1228
The ESPY Golf Swing Coach:
Paperback $15.75
E-Book $8.99
Hardbacks, signed if desired, are also available
Purchase a copy of The ESPY Golf Swing Coach on my website, www.espygolfapp.com/store OR at your local bookstore.
You may also purchase my book from one of the following retailers:
Lulu Publishing: The ESPY Golf Swing Coach, Charles W. Boatright
Amazon.com: www.amazon.com/The-Espy-Golf-Swing-Coach/product-reviews/1483416356
Barnes & Noble.com: http://www.barnesandnoble.com/w/the-espy-golf-swing-coach-charles-w-boatright/1120604749
Check out my full library of QATSPY GOLF BLOGS @ www.espygolfapp.com/blog
Facebook – The QATSPY Golf Approach
Google+ – ESPY Golf Swing Coach
YouTube – ESPY Golf Swing Coach
Once you learn WHY, you don't forget HOW!
YouTube Videos:
https://youtu.be/ZGVNrIw_wlo (Cam & cam-over elements)
https://youtu.be/K2FDHZ3AX9w (Figuring your proper swing plane)
https://youtu.be/TO82PMO6G8M (Developing muscle memory)
You can make a difference for yourself and your kids by placing a golf club and a copy of my book into their hands. You will never look back, only forward. You should not miss this opportunity for yourself and/or your kids.
Speaking of a small business, I would like to recommend a wonderful radio program that I regularly listen to on my I-Heart Radio app on KARN 102.9 FM, out of Little Rock, AR. They air a golf show called "Arkansas Fairways and Greens," at 7:00am CST on Saturday mornings. It is hosted by Bob Steel and Jay Fox. Bob occasionally has on his show a guest named Shawn Humphries, a Professional Golf Instructor from Dallas, TX. One thing that Mr. Humphries stresses is the mental part of golf, not focusing on the results but the process.
Until next time– Be Synced, Tee-to-Green, with The ESPY Golf Swing!