The QATSPY Golf Swing Coach's Sports Page

By: Charles W. Boatright
FUN FACTS in Golf– Golf is the Numbers Game
Numbers plays a significant part of your golf game analysis, with numbers designating the hole you are on, the number designation of golf club, the yardage in your approach shot, your handicap, and the score that you record on your scorecard. Numerology even comes down to the individual golfer's name and this year's majors. Look at this type of golf game analysis:
Here are the 2017 Major winner names and the tournament that they won: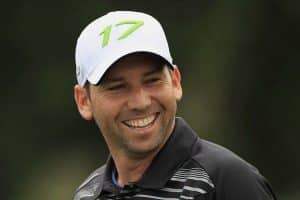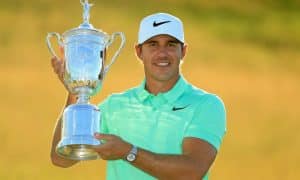 Sergio Garcia        The Masters                             First time major winner
Brooks Koepka     The U.S. Open                         First time major winner
Jordan Spieth      The British Open                     Third time major winner
Justin Thomas     The PGA Championship          First time major winner
 
Arkansas Fairways & Greens
This was discussed on Arkansas Fairways & Greens this morning by Jay Fox. I saw the significance of these winners on Sunday night after the fantastic win by Justin Thomas.  I'm an Engineer and analyzing data and numbers are critical to the work I do, just like numbers are to the golfer to improve their golf game. Understanding these numbers and what these numbers mean are critical to the golfer's game.
What the Numbers Mean:
Here's what the numbers mean; there are 6 letters in the first and last name of each of these Major winners for 2017. There are 6 major wins among these winners. Jordan Spieth and Justin Thomas are 24 years old, there are four majors, so 24 divided by the number of majors, 4, equals 6.
Numbers are Critical in One's Golf game Analysis.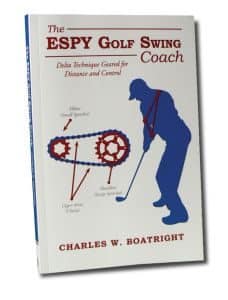 My book can also be purchased at Edwin Watts Golf Store in Jackson, Mississippi. Phone No. 601-956-8784
820 East County Line Road, Ridgeland, MS 39157
My book can also be purchased on-line at:
This book is based on a self-coaching forum that provides the beginner and advance single-digit handicap golfer with safe ergonomic classic golf swing for more power and control without debilitating injuries. As part of the ESPY Golf Swing Coach is a workout program designed especially for golfers and a effective diet program detailed below:
Please take advantage of my SR-925 Diet Program, where I lost 6 inches in my waist in 3- months (FREE of CHARGE) with the CASPER Workout Program, detailed in Section 20 of my book:
Please include an exercise routine in your weekly schedule.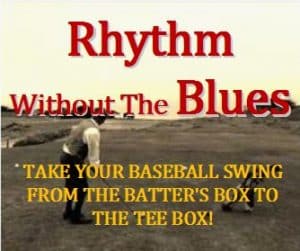 Also, learning The ESPY Golf Swing Coach process is an excellent way to develop Rhythm without experiencing the Blues in your golf game for confidence; learn how to take your baseball-style swing from the batter's box to the tee box.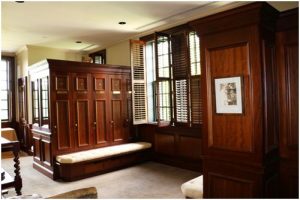 Please visit "The Locker Room" for an Index of all my golf articles to improve your golf game and life. Discover how you can take your baseball swing from the batter's box to the tee box.
For Comments or questions please contact me at 1-888-514-1228 Mon – Fri from 9 am to 4 pm CT Zone.
A Recommendation for your Golf Game:
I would like to recommend an interesting radio program that I regularly listen to from my home state Arkansas on my I-Heart Radio app on KARN 102.9 FM station, out of Little Rock, AR. They air a golf show called Arkansas Fairways and Greens, at 7:00 AM CT each Saturday morning, hosted by Bob Steel, and co-hosted by Jay Fox and Charles Crowson. Bob occasionally as has his guess Alex Myers with Golf Digest and Ron Sirak with Golf Channel. I was interviewed on his show about my book, The ESPY Golf Swing Coach. This show is worth tuning into for golf news and information.
Jay Fox is an Administrator with Arkansas State Golf Association that discuss amateur golf and rules of the game.
Check out my full library of BLOGS @ www.espygolfapp.com/blog or purchase your copy of "The ESPY Golf Swing Coach" @ www.espygolfapp.com/store.
Facebook – The QATSPY Golf Approach
Twitter – @cwboatright
Google+ – ESPY Golf Swing Coach
YouTube – ESPY Golf Swing Coach
Once you learn WHY, you don't forget HOW!
YouTube Videos:
https://youtu.be/ZGVNrIw_wlo (Cam & Cam-over elements)
https://youtu.be/K2FDHZ3AX9w (Figuring your proper swing plane)
https://youtu.be/TO82PMO6G8M (Developing muscle memory)
Two decisions that you can make for yourself and your kids are to get a copy of my book and place the book and a golf club into their hands. You will never look back, but only forward. You will not miss with this for yourself and/or your kids.
Until next time– Be Synched, Tee-to-Green, with The ESPY Golf Swing!