By: Charles W. Boatright
A Reliable Forum for Coaching Golf
At the conclusion of the 2017 PGA Championship, Golf Channel had Justin Thomas' father, Mike Thomas, a PGA Golf Professional, as their guest. With the Quail Hollow club house and the night skies of Charlotte, North Carolina as a backdrop, Brandel Chamblee, Rich Lerner, Frank Nobilo, and David Duval interviewed Mike Thomas about his son, Justin, and his golf swing coaching philosophy.
Mr. Thomas was asked about what golf swing coaching fundamentals that he used to coach his son, Justin. His answer was surprising to some on the panel, but not to those that understand the most effective and critical elements about coaching fundamentals. Mr. Thomas described how he allowed Justin to figure out his golf swing mechanics and techniques on his own. He described how his father, Justin's grandfather, also a PGA Golf Professional, dug his golf game out of the dirt.
On The Feherty Show in August, Lee Trevino described that the best forum for coaching golf was to move dirt. In other words, put in the hours hitting balls on the range and especially playing golf. There's no substitute for time on the golf course working on your own game. This is the best forum for coaching golf to oneself, based on Syncing the elbow and Presetting the wrists to develop one's own golf swing mechanics. This forum for coaching golf is like learning to ride a bicycle; once you learn, you don't forget. The fundamentals are there. The fundamentals might be rusty, but they are still entrenched in your subconscious mind as muscle memory. They just need a little WD-40 to remove the rust.
The ESPY Golf Swing Coach APP
The word APP is a significant part of my book, The ESPY Golf Swing Coach, and my website and email addresses. The word APP means Apperception, a mental process by which a person makes use and sense of an idea by assimilating it to previous experience that they already possessed, like how I did in my book using the baseball-style golf swing. The ESPY Golf Swing Coach APP Forum allows the golfer to understand how key muscles are used to Sync the elbow and Preset the wrists in a simple golf swing sequence.
The APP, or Apperception, in The ESPY Golf Swing Coach approach allows the golfer to take what muscle memory they have established in the baseball-style swing and take it from the batter's box to the tee box. What The ESPY Golf Swing Coach does is provide the golfer with simple and basic golf swing fundamentals to self-coach, or what Mr. Mike Thomas described as figuring the golf swing out own your own with some key muscle memory. The basic training technique allows the golfer to Synch the elbow with the shoulders and preset the wrists.
Both of these basic golf swing fundamentals were used by Arnold Palmer and David Duval. Arnold Palmer suggested to President Eisenhower to Sync his elbow to his body before a Pro-Am. Presetting the wrists was demonstrated by David Duval to Charlie Rymer during an interview on Golf Channel. The Presetting the wrists technique by David Duval was so impressive, that Charlie Rymer referred to it as That Wrist Thing.
To set up your own forum for self coaching the golf swing mechanics and basic fundamentals of Syncing the elbow and Presetting the wrists, purchase your copy of The ESPY Golf Swing Coach from the links below, or visit your local bookstore: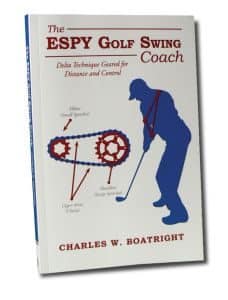 My book can also be purchased at Edwin Watts Golf Store in Jackson, Mississippi. Phone No. 601-956-8784
820 East County Line Road, Ridgeland, MS 39157
My book can also be purchased on-line at:
This book is based on a self-coaching forum that provides the beginner and advance single-digit handicap golfer with safe ergonomic classic golf swing for more power and control without debilitating injuries. As part of the ESPY Golf Swing Coach is a workout program designed especially for golfers and a effective diet program detailed below:
Please take advantage of my SR-925 Diet Program, where I lost 6 inches in my waist in 3- months (FREE of CHARGE) with the CASPER Workout Program, detailed in Section 20 of my book:
Please include an exercise routine in your weekly schedule.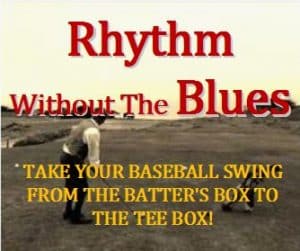 Also, learning The ESPY Golf Swing Coach process is an excellent way to develop Rhythm without experiencing the Blues in your golf game for confidence; learn how to take your baseball-style swing from the batter's box to the tee box.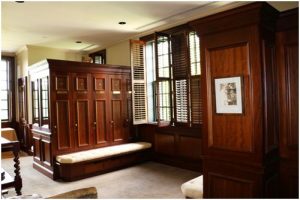 Please visit "The Locker Room" for an Index of all my golf articles to improve your golf game and life. Discover how you can take your baseball swing from the batter's box to the tee box.
For Comments or questions please contact me at 1-888-514-1228 Mon – Fri from 9 am to 4 pm CT Zone.
A Recommendation for your Golf Game:
I would like to recommend an interesting radio program that I regularly listen to from my home state Arkansas on my I-Heart Radio app on KARN 102.9 FM station, out of Little Rock, AR. They air a golf show called Arkansas Fairways and Greens, at 7:00 AM CT each Saturday morning, hosted by Bob Steel, and co-hosted by Jay Fox and Charles Crowson. Bob occasionally as has his guess Alex Myers with Golf Digest and Ron Sirak with Golf Channel. I was interviewed on his show about my book, The ESPY Golf Swing Coach. This show is worth tuning into for golf news and information.
Jay Fox is an Administrator with Arkansas State Golf Association that discuss amateur golf and rules of the game.
Check out my full library of BLOGS @ www.espygolfapp.com/blog or purchase your copy of "The ESPY Golf Swing Coach" @ www.espygolfapp.com/store.
Facebook – The QATSPY Golf Approach
Twitter – @cwboatright
Google+ – ESPY Golf Swing Coach
YouTube – ESPY Golf Swing Coach
Once you learn WHY, you don't forget HOW!
YouTube Videos:
https://youtu.be/ZGVNrIw_wlo (Cam & Cam-over elements)
https://youtu.be/K2FDHZ3AX9w (Figuring your proper swing plane)
https://youtu.be/TO82PMO6G8M (Developing muscle memory)
Two decisions that you can make for yourself and your kids are to get a copy of my book and place the book and a golf club into their hands. You will never look back, but only forward. You will not miss with this for yourself and/or your kids.
Until next time– Be Synched, Tee-to-Green, with The ESPY Golf Swing!