By: Charles W. Boatright
How to Develop Putting Synchronization to Hole More Putts
The golf swing mechanics shouldn't be restricted just to the tee box and fairways, but used on the greens to synchronize your putting stroke technique. Putting Synchronization provides the golfer with a stable-type mechanism for a reliable pendulum-style stroke. This allows the golfer to feel more in control and confident with what is the second most critical golf shot on the golf course, the golfer's putting stroke.
The most critical golf shot the golfer should consider is their approach shot onto the green. This was proven in the Washington University win over Stanford University in the 2016 Women's NCAA Tournament Championship. The golfer's approach shot will determine if the golfer will have a make-able one-putt, within 10 to 12 feet, or a two-putt, outside this putting zone. Treat your approach shot like an airborne putt, that includes the chip or pitch shot. The approach shot will be one of the most effective means to lower the golfer's score and handicap.
The Four Priorities of Critical Golf Shots
The fourth critical golf shot is the golfer's tee shot. The tee shot has the greater amount of tolerance of the four golf shots, 1) approach shot, 2) putt, 3) layup, and 4) tee shot. This was proven by Jordan Spieth's tee shot on the 13th Hole at Royal Birkdale at The 146th Open. He was able to find his ball and take an unplayable lie to get up-and-down for par. Like Michael Greller mentioned to Jordan walking off the 13th green, That was a momentum changer.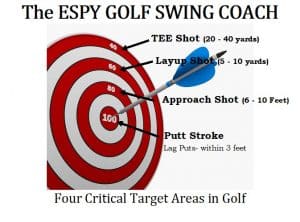 A great golf coaching philosophy, or course management tactic, is to treat each hole like a dartboard. Your tee shot has the largest degree of tolerance of all golf shots, like the entire dartboard. Your layup shot is the third concentric circle from the bull's-eye. Your approach shot is the second concentric circle, out from the bull's-eye. Your putt is, no doubt, the bull's-eye.
Once on the green, here's the Putting Synchronization technique you can utilize to hole more putts within ten feet radius. I was able to save my golf game yesterday by shooting a 74 using my approach and putting. Like most golfers, my tee shot wasn't cooperating very well. I had to compensate with my approach and putting game.
3-Steps to Establish Putting Synchronization
This Putting Synchronization technique isn't difficult to learn or apply on the green, even under the most pressured putting conditions. The following is the Putting Synchronization process as I detail in my book, The ESPY Golf Swing Coach, in Section 17.3. After reading the line, speed of the green, and gauging the distance, perform the following (for the right-hander):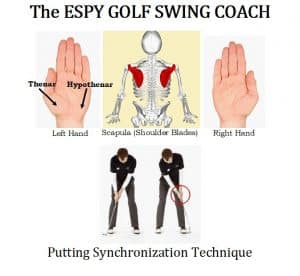 Synchronize the left Scapula (shoulder blade) with the left Thenar and Hypothenar (also referred to as the Thenars).
Use the left Scapula synced with the left Thenars and take the handle of the club and putter head back to the designated point to establish the putting stroke.
Use the right Scapula synced with the right Thenars and take the handle of the club and putter head toward the target (hole or aim point) to execute your putting stroke.
This is a great pendulum-type putting stroke for the golfer to use to hole more putts and lower their score and handicap. This Putting Synchronization provides the golfer with better confidence for distance and speed control making the putting stroke.
From statistics collected from female college golfers, the women golfers hit 70 percent of the fairways and hit their GIR (Greens in regulation) 50 percent of the time. Statistics from professional golfers on putting are as follows:
99% of putts from 3 feet
69% of 6-foot putts
54% of 8-foot putts
31% of putts between 10 and 15 feet
To learn how to use Putting Synchronization technique in your golf swing, purchase your copy of The ESPY Golf Swing Coach from the links below, or visit your local bookstore: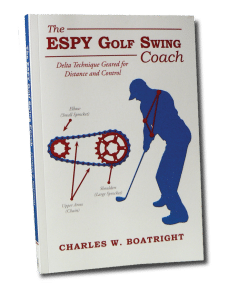 My book can also be purchased at Edwin Watts Golf Store in Jackson, Mississippi. Phone No. 601-956-8784
820 East County Line Road, Ridgeland, MS 39157
My book can also be purchased on-line at:
This book is a self-coaching forum that provides basic and advanced fundamentals to help you play golf with confidence and start lowering your handicap.
Please take advantage of my SR-925 Diet Program, where I lost 6 inches in my waist in 3- months (FREE of CHARGE) with the CASPER Workout Program, detailed in Section 20 of my book:
Please include an exercise routine in your weekly schedule.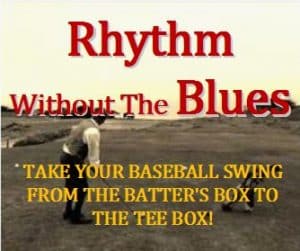 Also, learning The ESPY Golf Swing Coach process is an excellent way to develop Rhythm without experiencing the Blues in your golf game, learn how to take your baseball-style swing from the batter's box to the tee box.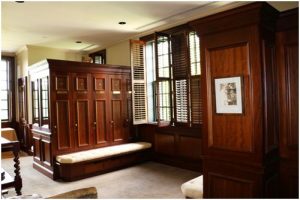 Please visit "The Locker Room" for an Index of all my golf articles to improve your golf game and life. Discover how you can take your baseball swing from the batter's box to the tee box.
For Comments or questions please contact me at 1-888-514-1228 Mon – Fri from 9 am to 4 pm CT Zone.
By: QATSPY GOLF Approach
Charles W. Boatright
 The ESPY Golf Swing Coach– Price for Paperback $15.75 and E-Book $8.99, Hardback is also available on my website.
Check out my full library of BLOGS @ www.espygolfapp.com/blog or purchase your copy of "The ESPY Golf Swing Coach" @ www.espygolfapp.com/store.
Facebook – The QATSPY Golf Approach
Twitter – @cwboatright
Google+ – ESPY Golf Swing Coach
YouTube – ESPY Golf Swing Coach
Once you learn WHY, you don't forget HOW!
YouTube Videos:
https://youtu.be/ZGVNrIw_wlo (Cam & Cam-over elements)
https://youtu.be/K2FDHZ3AX9w (Figuring your proper swing plane)
https://youtu.be/TO82PMO6G8M (Developing muscle memory)
Two decisions that you can make for yourself and your kids are to get a copy of my book and place the book and a golf club into their hands. You will never look back, but only forward. You will not miss with this for yourself and/or your kids.
A Recommendation for your Golf Game:
I would like to recommend a wonderful radio program that I regularly listen to on my I-Heart Radio app on KARN 102.9 FM station, out of Little Rock, AR. They air a golf show called "Arkansas Fairways and Greens," at 7:00 AM CT each Saturday morning, hosted by Bob Steel, Jay Fox, and Charles Crowson.
Until next time– Be Synched, Tee-to-Green, with The ESPY Golf Swing!