Description
The Iconic Indy-Style Jacket Named Best Leather Jacket by Victor Peoro BestLeather.org: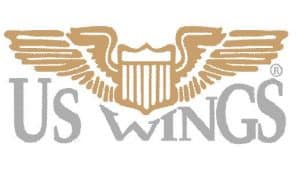 One of our most popular leather jackets! The Indy-Style Jacket: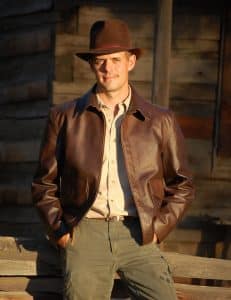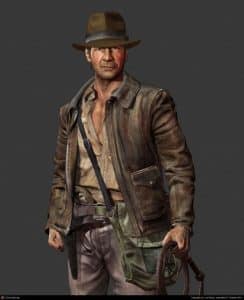 There's nothing that is more distinctive and legendary as the Indiana Jones Jacket that Harrison Ford wore in the movie RAIDERS OF THE LOST ARK and the other sequel movies that Harrison Ford made. It is rumored that Disney is in the process of filming the 5th sequel movie of Indiana Jones to start production in April of 2019.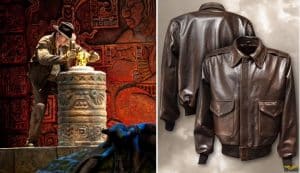 The US WINGS® Indy-Style jacket has furnished to Walt Disney for their daily production of Indiana Jones Epic Stunt Spectacular, used not only in this production seen by millions who visit the Walt Disney World theme park each year, but used in the actual stunts. If it can withstand the daily productions of Indiana Jones Epic Stunt Spectacular, it will meet the needs and style of those who are fans of the Indiana Jones movie series and want the collectors addition of the Indy-Style Jacket.
Walt Disney, in keeping with its high standards for authenticity, specifically requests that the leather flight jacket be supplied by US WINGS®, due to its genuineness, durability, and quality of craftsmanship.  If the US WINGS® leather jacket stands up to the demands of this daily production, it will certainly meet the fans expectations.
Our Signature Cape Buffalo Adventurer Jacket is constructed from Grade A full grain hides. Made from the same tannery that supplied the leather to create the on-screen jackets for the fourth Indy Jones movie. Also, based on the "Temple" pattern, which has a bit more length than our Legend jackets. The leather features a variety of gain and subtle color variations. Hand-assembled from handpicked hides by American craftsmen. The feel and drape of this leather rivals that of lambskin. We can't emphasize that enough – softest and most supple cowhide we've ever seen.
Perhaps the most rugged and durable leather available, but still being light in weight. Our cowhide jackets have that desirable "rugged look" right from the start. Indy-Style jacket is that perfect, classic casual look that can be worn with either blue jeans or US WINGS chino khaki pants, for example. Enjoy the luxurious, soft, old world leather. All of our leather jackets are great substitutes for the regular sports jacket for that Esquire Look.
Our Ind-Style leather Jackets are preferred by bikers that depend on the leather jacket for protection from the elements and the open road. The leather jacket causes you to recall the lyrics from the Bob Seger song Turn the Page released in 1973. These lyrics are also capture in an article from a gentleman that depends on his bike as his main mode of transportation entitled: The Leather Jackets of U.S. Wings: Sgt. Hack's curious case and exceptional quality.
PLEASE Refer to SIZE CHART in the Additional Information panel for the Indy-Style Jacket
The Cape Buffalo Indy-Style Adventurer Jacket features:
100% Cape Buffalo leather
Full-grain grade A leather
Handmade and hand inspected
Vegetable drum dyed
Two front snap flapped cargo pockets with side-entry hand warmers
Bi-swing back for freedom of movement
Adjustable side straps for a custom fit
Brown military grade nylon lining
Top & bottom snaps on the wind-flap to secure the wind flap
Interior pocket
Side-entry hand warmer pockets
Color: Vintage Brown
Fit: Full Cut (Slightly oversized. If you want a looser fit, order your normal size. If you want a normal fit, order a size smaller.)
Hides will display naturally occurring scratches, scuffs, and other range marks. With proper care, leather will last a lifetime. Made from quality cowhides. US Wings® – The Professional Look.  Made in USA.
THE QATSPY® GOLF is an authorized dealer for US WINGS®.
I also feature a Health/Fitness and sports page on Golf Tips called "Inside-the-Leather," where I'm wearing my A-2 Leather Jacket, shown below.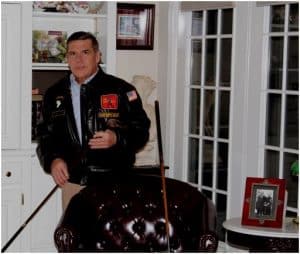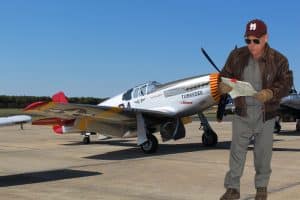 I even feature a weekly newsletter entitled INSIDE THE LEATHER SPORT PAGE that includes golf tips and Health/Fitness information. Please check out how I lost 52 pounds, or 9.0 inches in my waistline, just by following a simple diet program called the 925-MET DIET PROGRAM that is FREE and is an EASY DIET to follow and to use. Not only did I lose the weight, but I have lowered my blood pressure to 112/61. More importantly, I have kept off the weight since December of 2014, at age 56. You can turn your body into a calorie-burning Juggernaut like I did.
By following the 925-MET Diet Program, you'll not only feel great, but you can save the money that you would have spent on a diet plan and buy a great looking NEW A-2 Leather Flight Jacket that will highlight your new image and fitness program. The elastic band along the bottom of the jacket helps to conform to your waistline. The 925-MET DIET PROGRAM is FREE!
In the TOOL BAR is my article entitled: How I Achieved My Health/Fitness Objectives. Not only did I reach my goal of reducing my waistline from 37.5 inches to 32 inches, I actually surpassed my goal and am now wearing khaki Chino pants with a 30-inch waistline. I encourage you to read my success story of my weight loss and follow it for yourself. Even if you don't need to lose the weight, it is a great health diet.

If you need additional information about the A-2 Leather Flight Jacket or my 925-MET DIET PROGRAM, please contact me in the comments option.