Description
THE QATSPY® The Cooper Sportswear Introducing the NEW Fonzie's HAPPY DAYS Leather Jacket: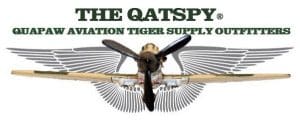 THE QUAPAW AVIATION TACTICAL SPORTSWEAR PERFORMANCE YARAK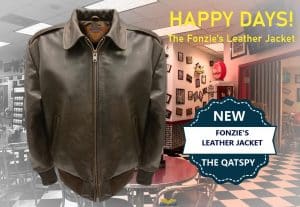 The Original Cooper Sports Wear Fonzie Leather Jacket.
Long Description:
Arthur Fonzarelli's character, of the show Happy Days, was no doubt defined by his Leather Jacket and blue jeans with T-Shirt look that he wore that also personified that cool look. Whether worn to ride his motorcycle or his casual cool-looking appearance on the Happy Days Show, Fonzie was not without his Leather Jacket. Fonzie's Leather Jacket was based on the 1931 A-2 Leather Flight Jacket worn by World War II pilots and elite paratrooper units. The Fonzie's Leather Jacket has the slit from panel pockets instead of the A-2 Leather Flight Jacket with the button-down flap patch pockets on the front panels with a slit underneath the patch pockets.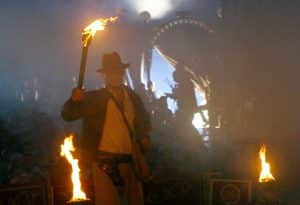 Even in the Indiana Jones movies, Indy's character was also defined by his Leather-Style Jacket that was also patterned from the A-2 Leather Flight Jacket that offer that charismatic look and style that defined pilots that flew fighter and bombing missions during the war.
Whether you wear your Fonzie-Style Leather Jacket with blue jeans or khakis, you will have that charisma look and feel that made the Fonzie character the star of the show. The Fonzie Leather Jacket is made from Antiqued Bison that will stand up to your busy schedule and adventures that can even double as a great stylish motorcycle jacket. If it was good enough for Henry Winkler, it will complete your wardrobe, as well.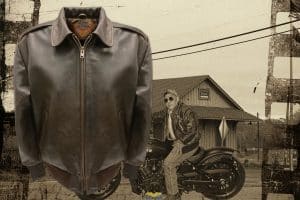 Even though guys love this Fonzie-Style leather jacket, ladies this is a great jacket for you, as well.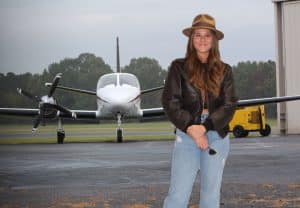 The Bison Leather has that Old-World antique patina look and feel of the original classic A-2 Leather Flight Jacket, but even with more TRUE GRIT to last for generations as a heirloom. Whether on a motorcycle or catching a flight to meet clients, the Fonzie Bison Leather Jacket has that perfect fit for either the lady or gentleman for any occasion that presents itself. This is a three (3) season jacket.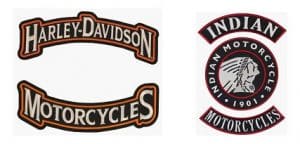 The A-2 Leather Flight Jacket can also be personalized with either the Harley-Davidson or the Indian Motorcycle Rocker patch on the back panel of the jacket that can be purchased at checkout and professionally sewn on my the skilled craft-persons at US WINGS®. This Bison Leather Jacket can accommodate the open road and still be used as a great option to a Sports Jacket for business or social events and still maintain the style you required.
These two top and bottom rocker patches can be purchased separately at CHECK OUT, just by selecting the option of the vintage-style Harley-Davidson Biker's Patch or the vintage-style Indian Motorcycles Biker's Patch. The listed price for each patch includes the rocker patch and sewing fee of the patch onto the Jacket.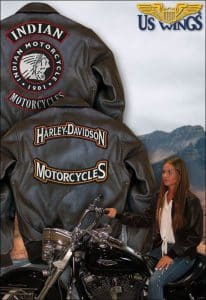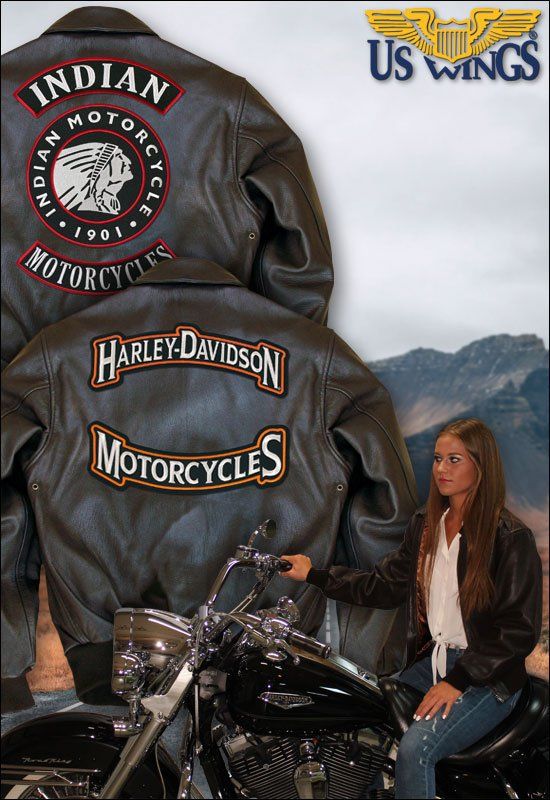 PLEASE Refer to SIZE CHART in the Additional Information panel for the LIMITED Cape Buffalo Jacket.
You can also personalized your Fonzie Leather Jacket for your company or organization with logo, names, insignias for your customers, employees, and specially your Veterans that are working with your company or are associated with your origination. You can have a better advertisement campaign than with the Fonzie Leather Jacket with its own spokesperson that wears this great jacket.
See my own company jacket below: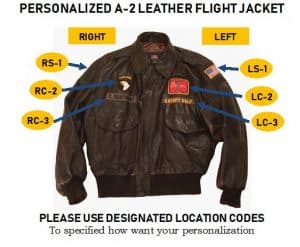 Before submitting the A-2 Leather Flight jacket to add personal patches a form well be sent to the customer for their approval. Your reply is important in order to process your order. We reserve the right to NOT sew on patches supplied by the customer due to the objectionable nature of the patch. Most military insignia and unit patches can either be purchase from THE QATSPY or supplied by the customer.
NOTE:
On personalized jacket that you are providing a Company logo for, please allow two to three additional weeks for delivery after we receive your patch. On all other patches/tags provided by QATSPY GOLF®, please allow two to three weeks after order is placed.
No returns on all personalized leather jackets with decals and/or patches. Please, No objectionable or explicit patches or wording on tags.
Our Cooper Original Fonzie-style Jacket has all the features of the original:
A leather collar
Epaulets
Two front slash pockets
Two interior pocket
Nylon lining
Knit cuffs & waistband.
Color: Dark Brown
Leather: Antique Striated Lambskin
While there are other Fonzie-style jackets available on the open market, these are often little more than cheaply made "costume" leather jackets. Our Cooper Original Fonzie-style Jackets, however, are real deal leather jackets with quality equal to our military-issue leather jackets. We also offer our Fonzie-style Jacket in Antique Striated Lambskin leather as well. Color: dark seal brown.
Fit: Normal
This comes in Regular Fit ONLY