Description
Plain Front Chino Khakis
SKU:    USWPFCK
QATSPY GOLF® on US WINGS Chino Khakis Pants Look and Feel:
There is nothing more classic looking than a pair of Chino Khaki pants on the golf course. In order to play your best, you have to look your best. Like a set of golf clubs, the clubs have to look good and feel good to have the confidence and consistency on the course. And YES! I still have my Nike Slingshot Irons. Once you have a set of Irons or woods that you like, you don't want to change. Same with the classic look of Chino Khakis with your favorite golf shirt, featured below.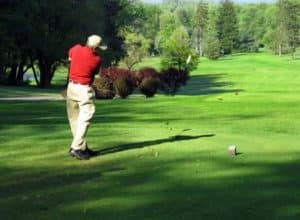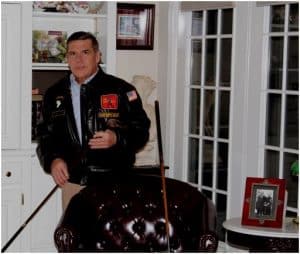 I enjoy the look and feel that my US WINGS Chino Khakis provide me on the golf course. I'm not only dressed just to play golf, I'm representing QATSPY GOLF® on the golf course; and I can't think of a better way than with Chino Khaki pants. To do that, I need the classic look and fit of my Chino Khakis that have been around for more than 70 years.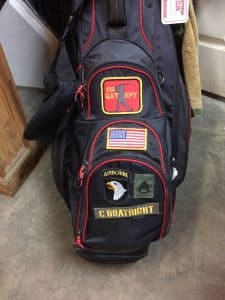 Even though shorts are allowed on the golf course, I still wear my classic Chino Khakis, and I still walk the course with my bag in tow.
US WINGS Chino Khakis Pants Description
US WINGS khaki chinos are similar to the original WWII khaki trousers; they're made from 100% cotton and feature durable construction, deep drill-cloth pockets, and a heavy-duty brass zipper.
Our US Wings Adventure Gear™ Plain Front Chino Khakis are a Military tradition. US Wings Adventure Gear™ Khaki Chino pants have been made the same way for the past 75 years and are reminiscent of the original WWII khakis. Following the "If it ain't broke, don't fix it" dictum, our khaki pants are patterned after the classic WWII US Army and USAAF originals — with the proper, and slightly trimmer, military fit. After all, they were good enough for General MacArthur!
Plain Front Chino Khakis feature:
Heavy-duty brass zipper
Rugged construction throughout
Deep drill-cloth pockets
*To prevent excessive shrinkage, wash in cold water and drip-dry.
Color: Khaki
Fit: Normal
Adventure Gear:
US Wings is proud to offer our line of US Wings Adventure Gear™ Khakis. Because they carry the US Wings name, you can be sure they are the finest khakis in the world and at only half the price!  They are also the most authentic as well.  Our khaki pants, which are based on original WWII USAAF pants, are the only true military patterned khakis we've seen.  Our khakis are extremely durable; in fact, they may be the last khakis you'll need to buy!  From the urban jungle to the rugged outback, our khakis are versatile enough to handle it all.  An essential piece in your wardrobe, perfect for casual wear, with a tie for semi-dressy occasions, or for the true adventurer.