Description
The Iconic A-2 Cape Buffalo College Team Leather Flight Jacket (ACC):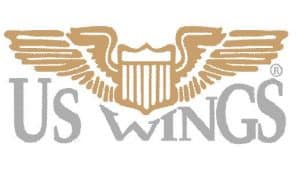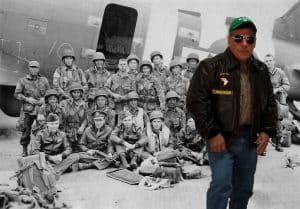 There's nothing that is more distinctive, legendary, and iconic as the A-2 Leather Flight Jacket worn by World War 2 pilots and elite 82nd and 101st Airborne units. This jacket was so classic that a version of the A-2 Leather Flight Jacket was used in the movie RAIDERS OF THE LOST ARK worn by Indiana Jones, played by Harrison Ford, in all five movies. You can have the same distinction feel and look with a Cape Buffalo A-2 Jacket that you can have personalized with your ACC College Team's embroidered patch sewn on the left chest. You can select from ACC conference teams you would like sewn on to the A-2 Leather Flight Jacket.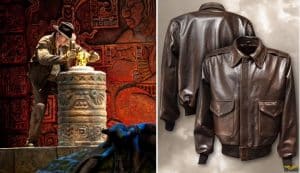 The US WINGS® furnishes the INDY-STYLE leather jacket to Walt Disney in the daily production of Indiana Jones Epic Stunt Spectacular used in this production seen by thousands each week who visit the Walt Disney World theme park. If it can withstand the daily productions of Indiana Jones Epic Stunt Spectacular, The A-2 Leather Flight Jacket will meet the needs and classic style of those who are fans of teams in the ACC or SEC Conferences.
Walt Disney, in keeping with its high standards for authenticity, specifically requests that the leather flight jacket be supplied by US WINGS®, due to its genuineness, durability, and quality of craftsmanship.
The Thickness of the Cape Buffalo Leather is 1.2 to 1.3 mm. that has the weight between 4.5 to 4.8 Lbs. And yes, all of our Jackets are Drum dyed and this Jacket is a 3 season jacket that can standup to all weather conditions during the football season. You will have that classic look of the A-2 Leather Jacket worn by the B-17 crews and P-40/51 pilots featured below that flew missions during World War 2 that made the A-2 Leather Flight Jacket legendary.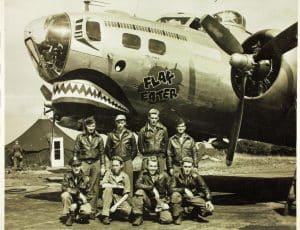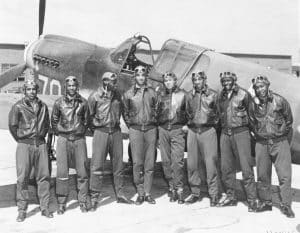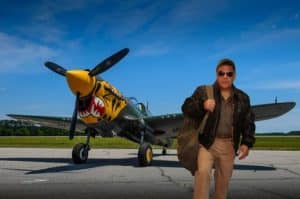 The A-2 Cape Buffalo ACC College leather flight jacket is perfect for GAME-DAY, classic casual look that can be worn with either blue jeans or chino khaki pants. Enjoy the luxurious, soft, old world brown leather feel, with your option to personalize your jacket with your ACC College Team's logo. Perfect for companies to recognize their associates and their customers. Nothing says it better than with an A-2 Cape Buffalo College Leather Flight Jacket.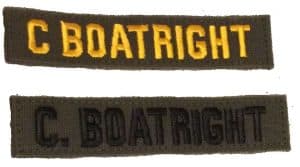 PLEASE Refer to SIZE CHART in the Additional Information panel for the Cape Buffalo Modern  A-2 Jacket
DON'T forget the option to customize your leather flight jacket with names tags.
You can't make a better statement than with the classic look of leather that is personalized with your ACC College Team's Logo that will leave a lasting impression of your support for your ACC College teams. See some of the EXAMPLES below of a the A-2 Cape Buffalo College Leather Flight Jacket marked up with a few SEC College Teams' Logo below for illustration. Some of the examples featured with military patches and name tags for your reference that you can add, as well: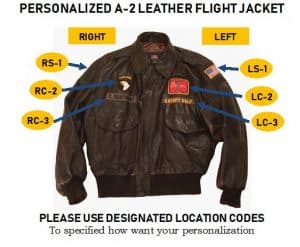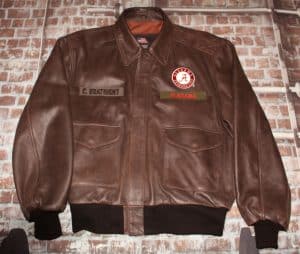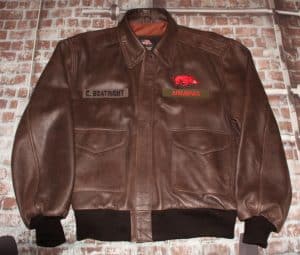 You can select size options and

Build Your Own Jacket

that represent your organization, military service or support of the military, or your company at

CHECK OUT

. Just go to check out and select your size options and ADD TO CART.

Direction to Build Your Own Jacket:
After selecting Cape Buffalo Flight Jacket, ADD TO CART.
A list of patches and name tags will appear including other associated items (i.e., Chino Khaki pants and Aviation sunglasses).
Select these items ONE AT A TIME and ADD TO CART before selecting additional options.
Each selected patch or name tag will no longer be featured after selecting and ADDED TO CART.
Other options include US WINGS Chino Khaki pants and Sunglasses.
Be sure to ADD TO CHART before proceeding to additional Options.
NOTE:
On personalized jacket that you are providing a Company logo for, please allow two to three weeks for delivery after we receive your patch. On all other patches/tags provided by QATSPY GOLF, please allow two to three weeks after order is placed.
NOTE: No returns on all personalized leather jackets with patches. Please, No objectionable or explicit patches or wording on tags.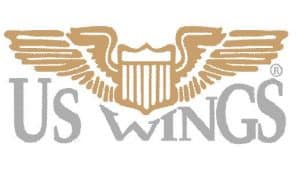 THE QATSPY® GOLF is an authorized dealer for US WINGS®.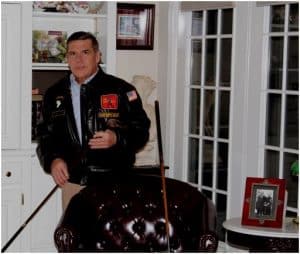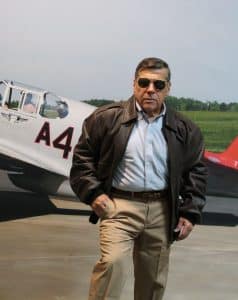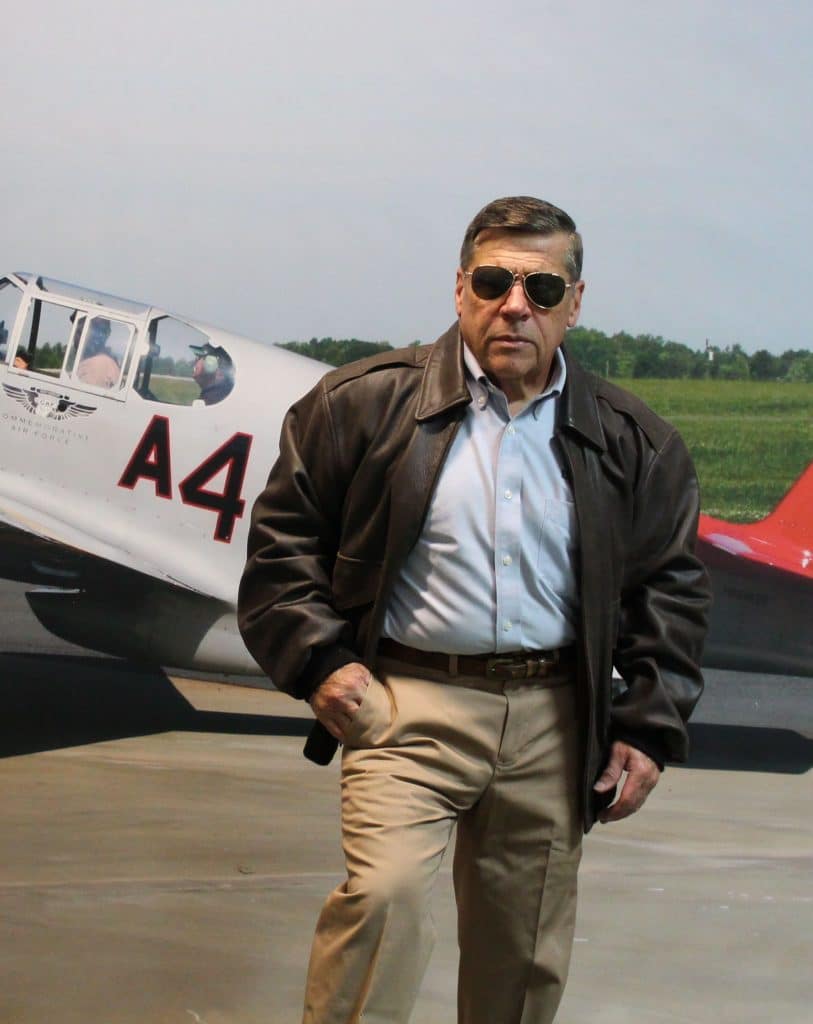 The US WINGS Cape Buffalo A-2 College Flight Jacket Features:
100% Cape Buffalo leather
Snap-down collar
One-piece back
One-piece sleeves
Snap close cargo pockets
Stitched-down epaulets
Military spec brass zipper
One interior pocket
Side-entry hand warmer pockets
Brown satin nylon lining
Knit cuffs and waistband
Available in Regular and Tall
Color: Antique Brown
Fit: Normal
PLEASE Don't Forget the woman in your life. Refer to size chart for proper fit!
To ensure accuracy on personalized jackets, all patches and/or tags will be laid out onto the A-2 Leather Jacket and photographed. The photograph will be sent to the customer's Email address for the final approval before patches and/or tags are sewn onto the jacket. Please respond promptly to the Email for processing your order. Thanks for your order!