Description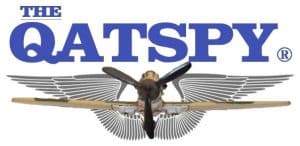 THE QATSPY The Quapaw Aviation Tactical Sportswear & Performance Yellowstone Outfitter Company
Our Jeep Cap is the current genuine government issue version of the original. It's from wool and to Dept of Defense specs. The current cap is much deeper than the originals which allows the cap to be pulled down lower without the need to pull down the cuff. The cuff also extends around the entire cap instead of from the sides of the brim. Originally issued in 1942 during WWII. Worn under a soldier's steel helmet to add more comfort and warmth. It proved to be very popular with the troops.
Cpl. Radar O'Reilly from the TV show M*A*S*H and Sgt. James Kinchloe from the TV show Hogan's Heroes can be seen wearing this cap. While there are many knock-offs jeep-style caps that copy the government-issue version, many of them are cheaply constructed imported made from acrylic instead of wool. But our jeep cap is the real thing! Made in the USA!
When I worked Transmission Line construction/maintenance for 33- years on ice and snow storms, I wore the jeep cap under my hardhat along with my A-2 Leather Flight Jacket with a hoodie under the hardhat and then used the hood to protect my neck or pull-up over my Jeep Cap for additional protection from the cold conditions that we worked.
The Jeep Cap features:
100% Wool
Four darts
Care: Hand wash in cold water, flat dry. DO NOT machine dry.
Size: One size fits most people
Colors: Olive Green & Black