Description
 The 2nd Amendment 5-inch Diameter Hand-Painted Leather Patch (ONLY) Description:

The U.S. Bill-of-Rights Second (2nd) Amendment 5-inch diameter Patch (ONLY), This Hand-Painted 2nd Amendment Patch is featured on Oxford-Red background, top-grade leather, with dark-brown/white border and white lettering of 'THE 2nd AMENDMENT' (top), 'U.S.' (Center), with the M-1 Garand and M-14 Rifles crossing, with a Model 1911 Pistol below the crossing rifles and 'RIGHT To BEAR ARMS' along the bottom of the patch.
NOTE: The price includes ONLY the Second Amendment Patch.
The 5-inch diameter 2nd Amendment Hand-Painted Leather Patch is what we sew on to either front panel of our A-2 Cape Buffalo Leather Flight Jacket as shown below for an example: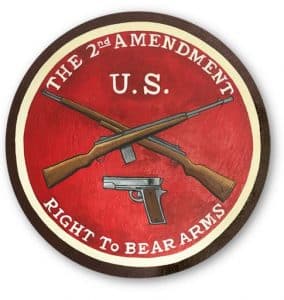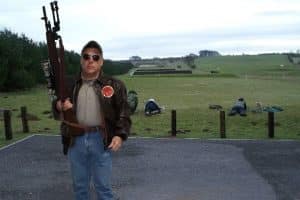 Designed by Charles W. Boatright and Painted by Jim Harley the renowned Nose Art Artist.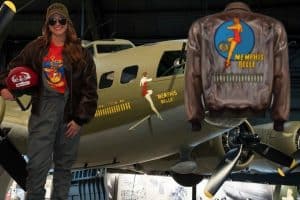 We also carry 10-inch diameter 2nd Amendment patch, Shown as an example ONLY.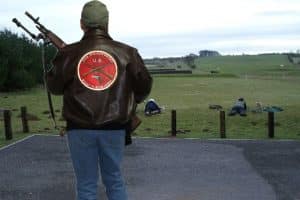 This 5-inch 2nd Amendment Patch includes Shipping and includes any applicable Taxes.
The two 2nd Amendment patches are available to be sewn onto any of our jackets, including the CWU-45P Nylon Flight Jacket.
Base on demand, there might be a 1-week lead time on delivery of the 2nd Amendment Patch.